Baked Honey Soy Chicken
With only a handful of ingredients and minimal effort, Baked Honey Soy Chicken will quickly become a family favorite. It's super tender, flavorful, and healthy. Perfect over a bed of fluffy rice.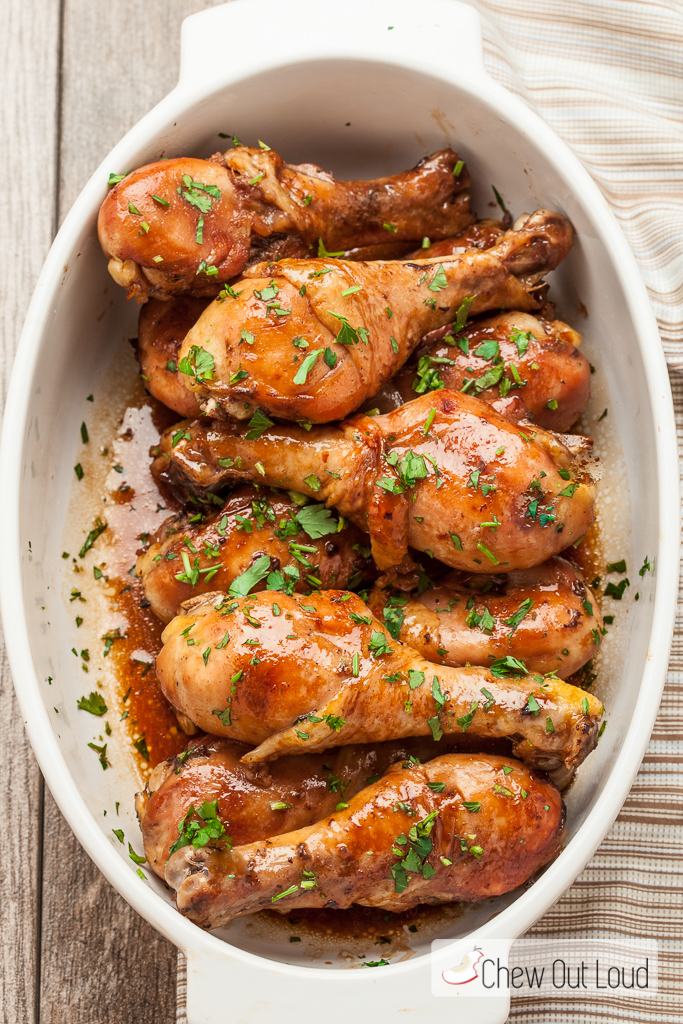 I let myself be interrupted today.
Instead of sitting down to write this post like The Schedule said to, I allowed myself to be lured away into the great outdoors by my 3 favorite boys. It hit 60F today and it's the last day of March. The sound of laughing children and chirping birdies begged me to let. it. go.
So I did. I don't often do interruptions well. Today I did. It was past sunset by the time my busy brood hustled back home.
After biking, running wild, and basketballing, the boys were ready for a second dinner…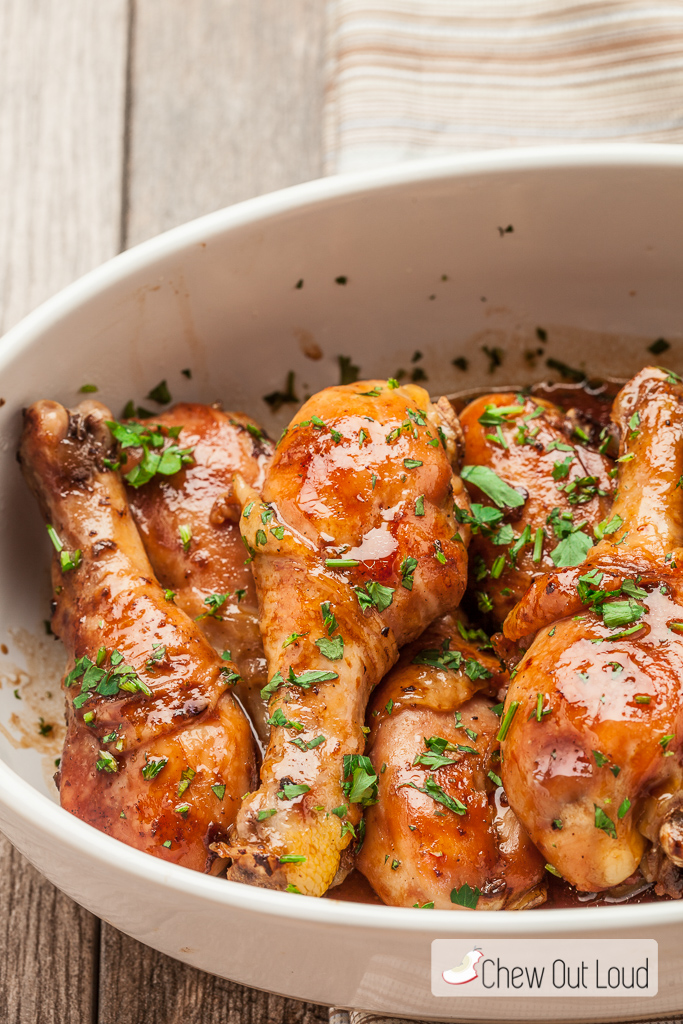 I didn't say seconds of dinner. I said a second dinner.
We aren't even into the teen years yet. I am very afraid.
Thankfully, I had just enough leftovers to feed those hungry tummies. My dad taught me how to make this ridiculously easy Baked Honey Soy Chicken when I was a kid. To this day, Dad still rocks this dish for my boys whenever we make a trip back home.
It's always a hit. Always.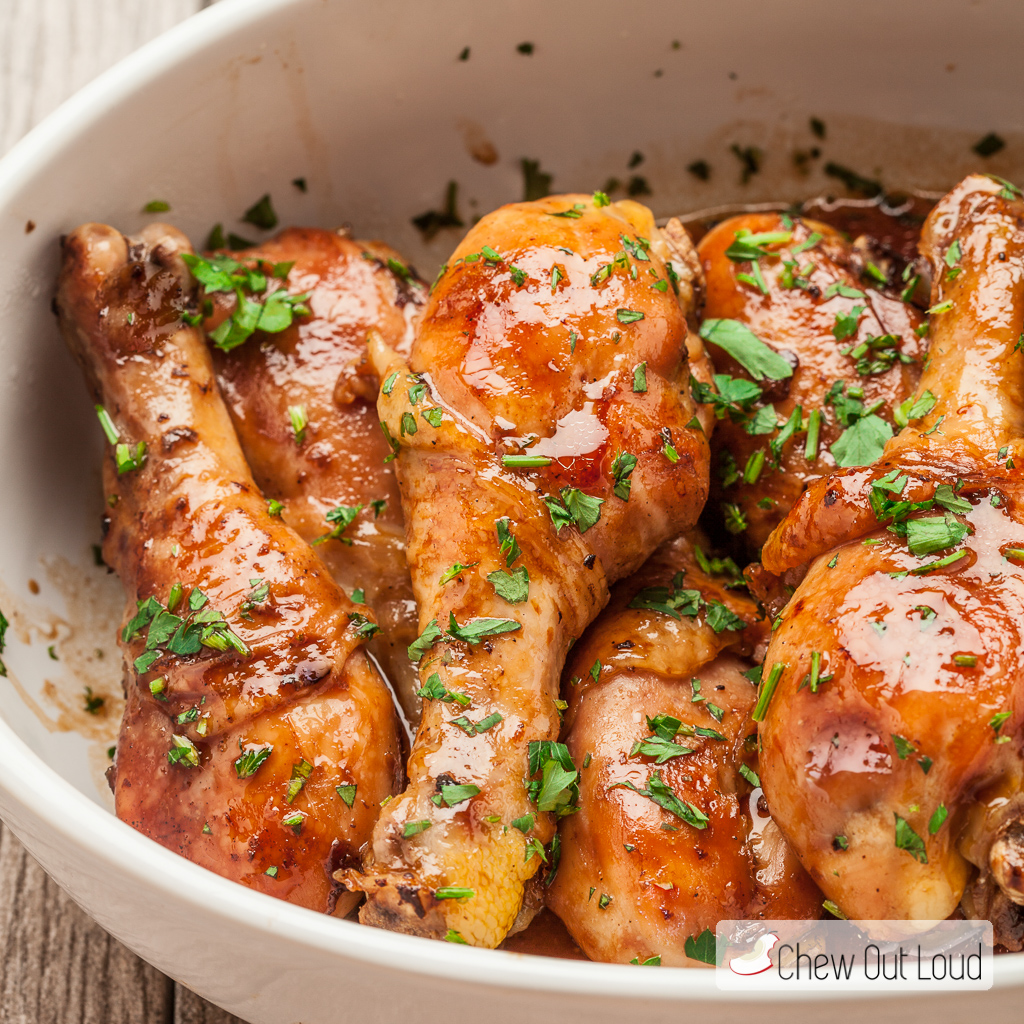 Of course, Dad doesn't use recipes, and his chicken turns out fork-tender and scrumptious every single time. I've tried watching him cook, but I always have to come up with my own measurements because no, I cannot remember the exact color and thickness of that sauce by my plain eyes.
[Why do they cook like that…?!]
After years of trying to replicate it, this is the closest I've come to cloning Dad's non-recipe.
This chicken is tender, full of flavor, and perfect over your favorite rice. Enjoy.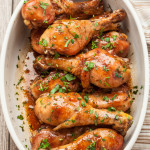 Baked Honey Soy Chicken
This Baked Honey Soy Chicken requires only a handful of simple ingredients. It's easy, healthy, and delicious. A winning combo for the perfect weeknight meal. Serve over fluffy rice.
Ingredients
15

chicken drumsticks

⅔

tsp

kosher salt

¼

cup

Asian rice cooking wine, Sometimes called distilled spirits of rice; not to be confused with sweet rice wine.

¼

cup

pure honey

¼

cup

good quality

,

regular (not light) soy sauce
Instructions
Using paper towels, thoroughly dry each piece of chicken. (Do not skip this step, as moisture from chicken will negatively affect results.) Use a fork to poke holes everywhere on all sides of chicken pieces. Lay drumsticks in baking pans (may need to use 2 pans) making sure not to crowd pieces. Evenly sprinkle kosher salt and black pepper over drumsticks.

In a bowl, combine cooking wine, honey, and soy sauce; stir well to incorporate. Pour mixture evenly over drumsticks. Rotate drumsticks to coat. Let sit in for 1 hour at moderate room temp, rotating once in between. Meanwhile, preheat oven to 350F, with rack on middle position.

Cover pans tightly with foil and bake 45 minutes. Uncover pans and bake another 20-25 minutes, rotating drumsticks once in between to get a nice browning on all sides. Serve while warm, with sauce from the pan.

*Note: You can find Asian rice cooking wine in the Asian aisles of most major grocery stores nowadays. I use Michiu brand, but any brand will work. If you can't find it, you can try substituting with dry sherry.
Did you make this?
Leave a comment below and tag @chewoutloud on Instagram
Source: Chew Out Loud
Here are a few other homegrown, tried-and-true recipes we think you'll love:
Asian Sticky Rice. When I make this, it has to be a huge pot full. Because that's how quickly it's devoured.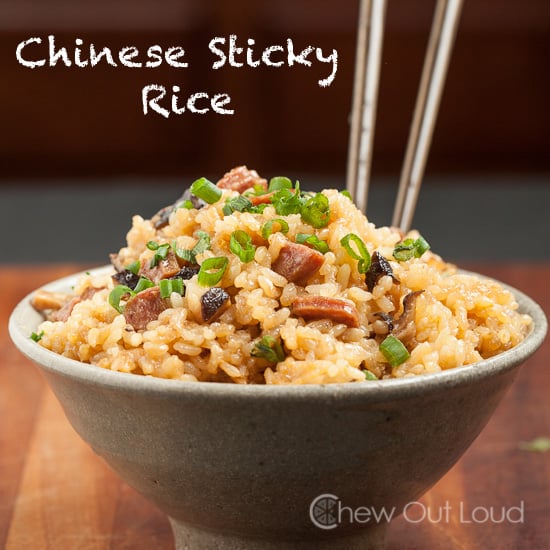 Asian Potstickers. Made healthier with ground turkey/chicken in lieu of pork, these are amazingly delicious and always the first appetizer to disappear.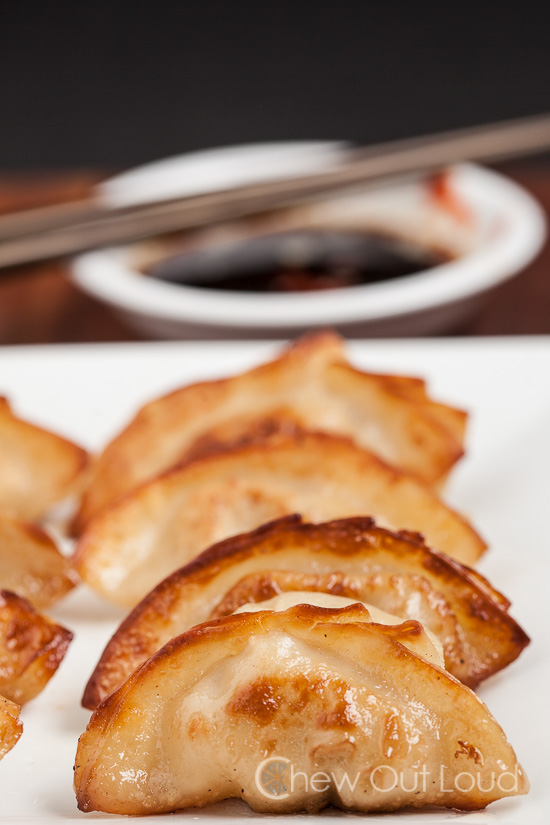 Asian Shrimp Stir Fry with Snow Peas. One of my favorite weeknight stir fry dishes. Light and healthy, yet packed with rich flavors. Succulent over a bed of fluffy white rice.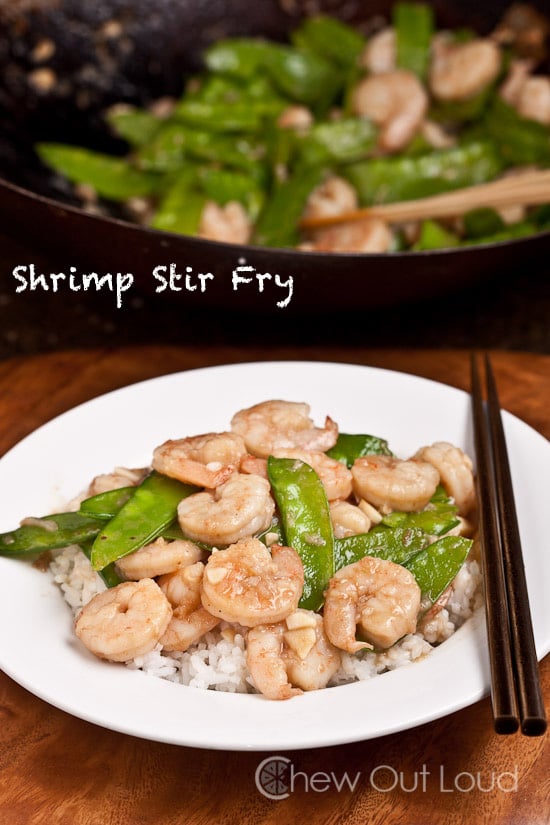 Garlic Soy Braised Chicken. Braised in a delicious sauce, this chicken comes out tender and mouthwatering.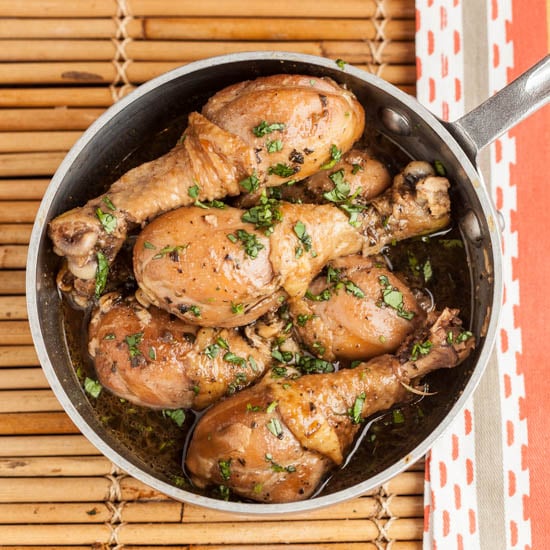 Fish with Black Bean Sauce. I used to love ordering this at my favorite Chinese restaurants. Once I started making it at home, I've never bothered with takeout again. Homemade is way healthier and scrumptious.