Dad's Asian Chicken Wings
These Asian Chicken Wings are 100% homestyle and 200% delicious. Simply toss everything into one big pot, let it braise, and you're done. These chicken wings are full of flavor and finger-licking great.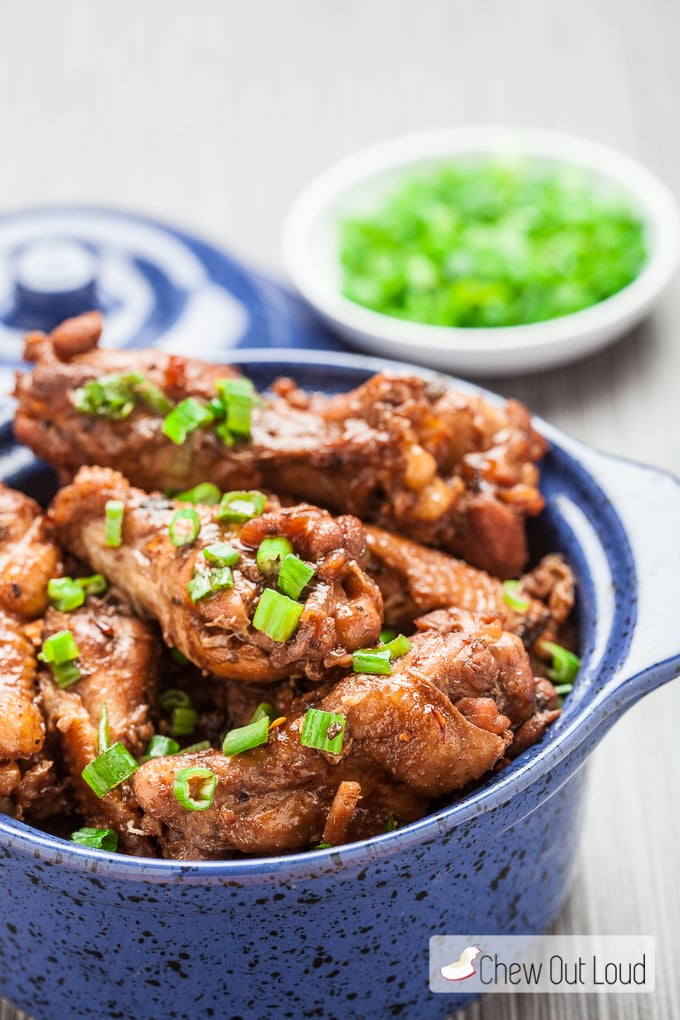 There are certain dishes that immediately bring us back to the past. Often, that includes memories of the time, place, and people we were with when we savored those dishes. #Ratatouille
For many, those flashback-foods consist of mom's homemade comforts such as mac 'n cheese, chicken noodle soup, or cinnamon rolls.
In my childhood, the only mac 'n cheese we had was made by Kraft, and cinnamon rolls were only found in the malls.
But don't feel too bad for me. My parents rocked Chinese dishes like no other; our home was often a social space bustling with hungry friends who clamored for more of Mom's homemade Chow Mein or Dad's Honey Soy Chicken. To watch my folks work their kitchen magic – sans written recipes – was something special indeed.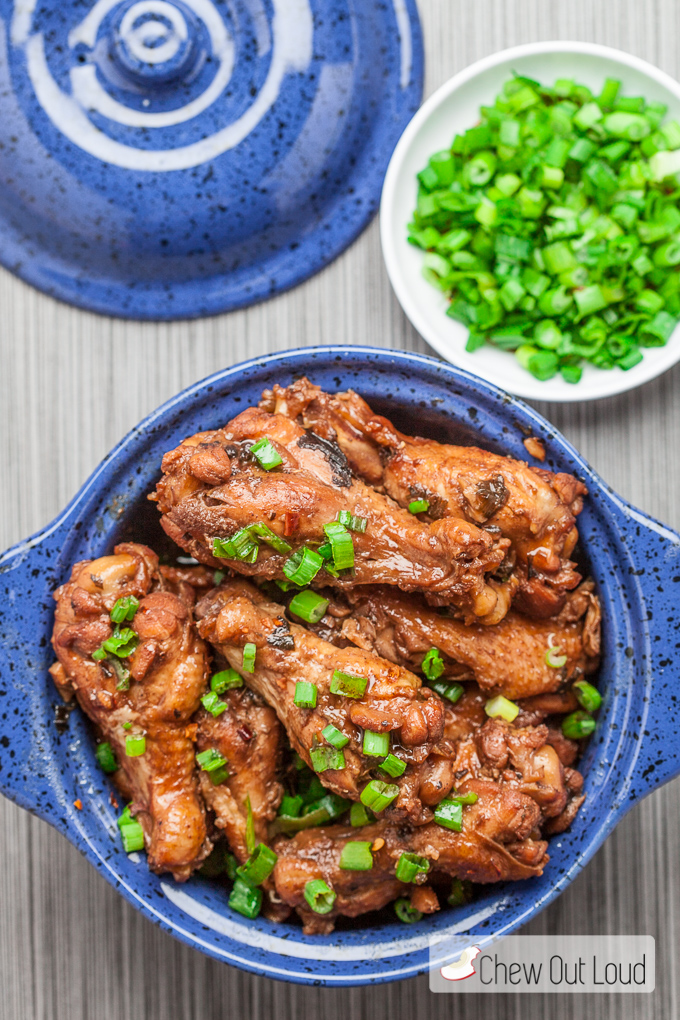 My personal favorite dish that's a blast from the past? It's gotta be Dad's Asian Chicken Wings.
Dad didn't make this for all those gatherings; he reserved these homestyle braised chicken wings for just our family. Whenever the savory aroma wafted through the air, I was immediately hungry and couldn't wait for dinner. I could put away most of the entire dish myself. I suspect Dad made double just for me 🙂
These wings are combined with flavorful seasonings in one big pot, braised for an hour, and quickly devoured by all.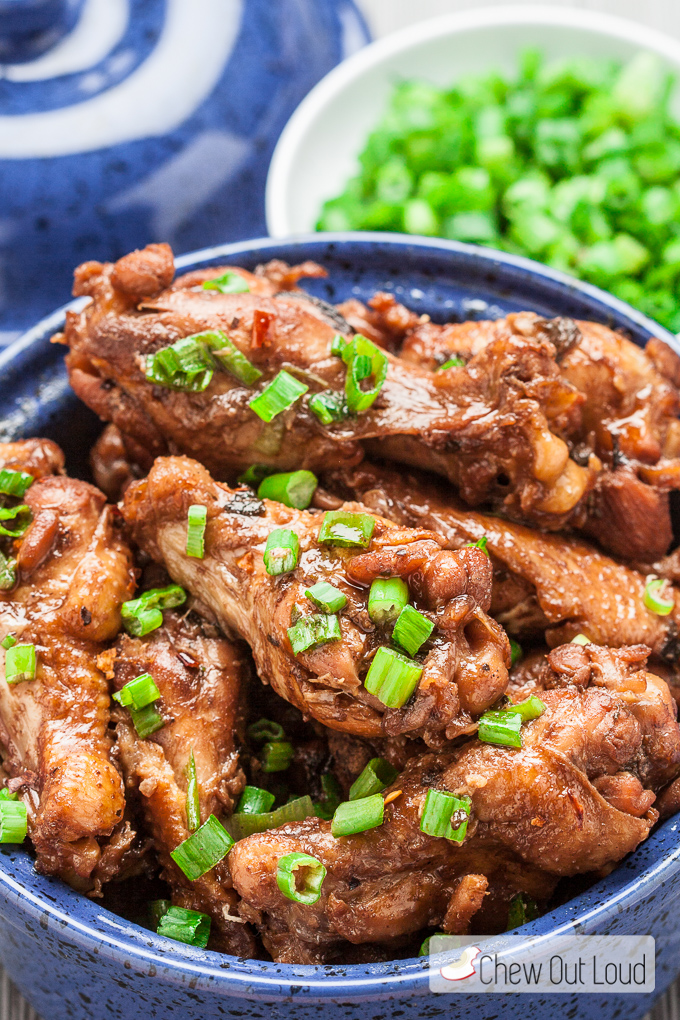 But of course Dad didn't and still doesn't use recipes; it's all in his head, and you'd have better luck shooting darts in the dark than figuring out the amounts of this and that.
Thankfully, I've made Asian Chicken Wings on my own enough times to have landed on the recipe that most resembles the original. I hope you'll find it easy and totally irresistible.
Here's to all the favorite flashback-foods in the world.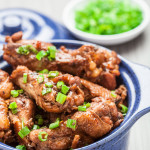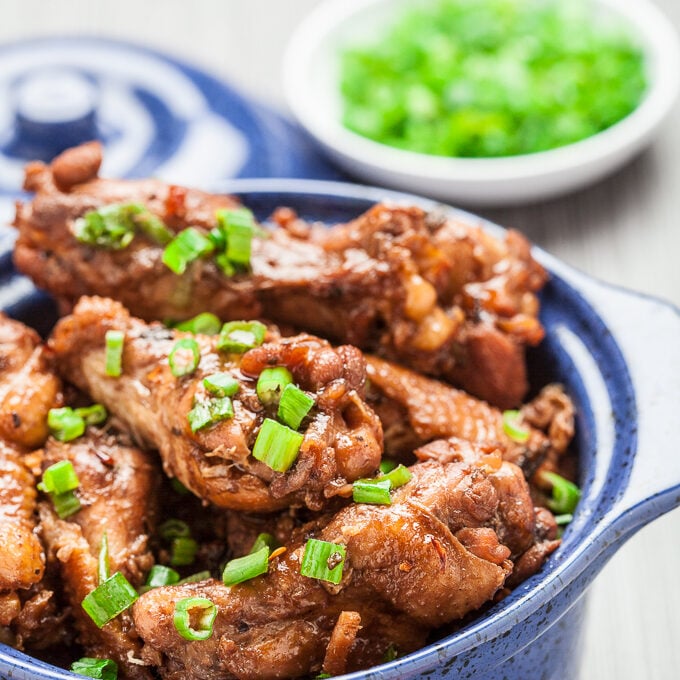 Dad's Asian Chicken Wings
These Asian Chicken Wings are easy and scrumptious! Simply combine the wings and all the seasonings into one big pot; let it braise for an hour, and watch it get devoured! Serve it as an appetizer or with dinner - the sauce is super delish over rice.
Ingredients
3

lbs

chicken wings

,

sectioned, without tips

⅔

cups

Chinese rice cooking wine,

distilled spirits of rice; not rice vinegar

½

cup

low sodium soy sauce

2

TB

white sugar

7

cloves

garlic

,

minced

2

TB

freshly sliced ginger

1

TB

dried basil

1

tsp

white pepper

1

tsp

Maggi's sauce

½

tsp

Chinese five-spice powder

¼

tsp

vinegar

Optional: 2-3 whole dried chilies
Instructions
Towel dry chicken wings well. Place in a heavy large pot. Add all remaining ingredients into pot, stirring to combine wings and seasonings well. Cover and cook over medium heat for 1 hour, stirring every 15 minutes. If wings aren't completely tender by 1 hour, add another 15 minutes. The meat should be fall-off-the-bone tender.

Serve immediately with sauce. Pour extra sauce over rice, if desired.
Did you make this?
Leave a comment below and tag @chewoutloud on Instagram
Source: Chew Out Loud
Here are a few of my favorite Asian comfort dishes:
1.
Homestyle Chicken Chow Mein.
The noodles are tender and flavorful. Feel free to experiment with different veggies if you prefer. Always a crowd pleaser.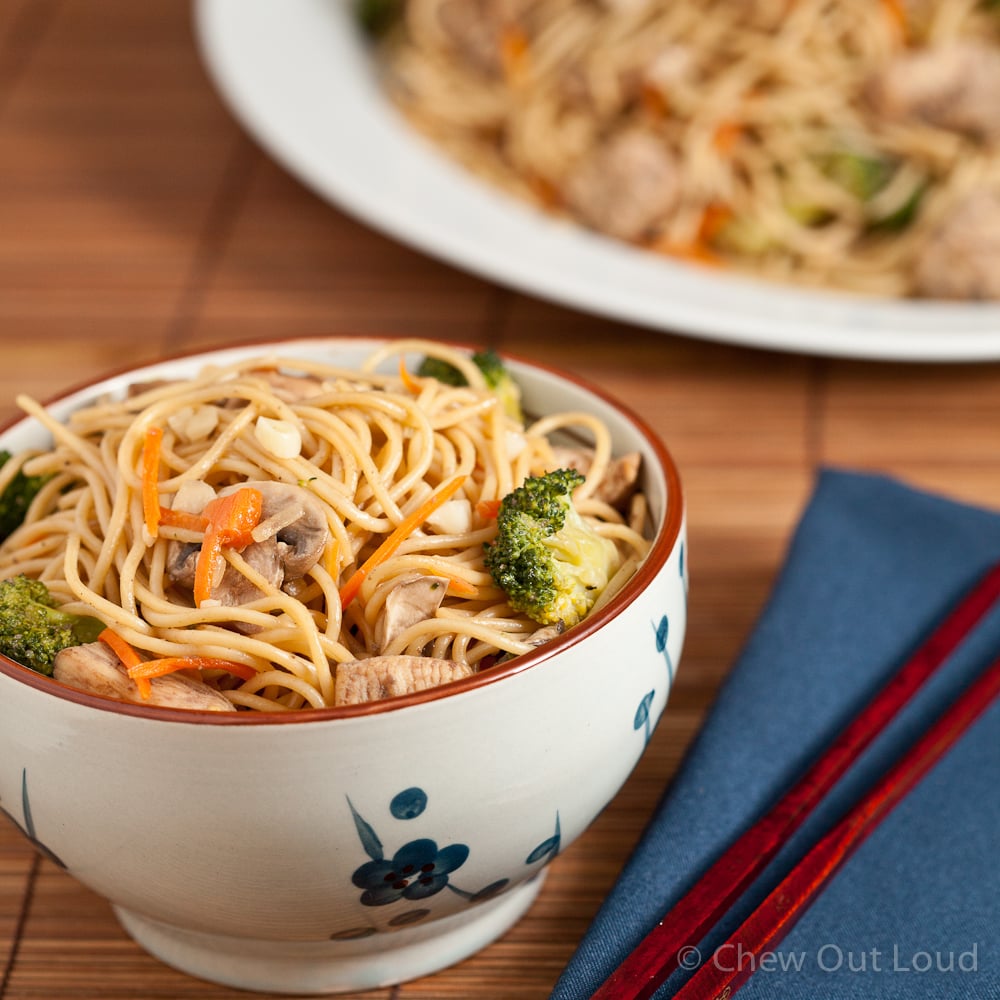 2.
Chinese Fried Rice
. Easy and hits the spot when you want a really great bowl of fried rice.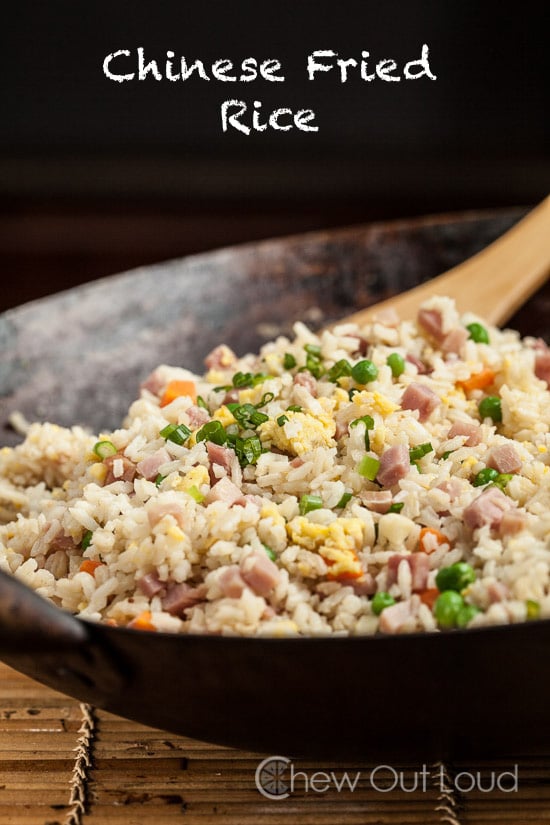 3.
Chinese Potstickers.
You don't have to wrap these guys up perfectly; they will still taste totally delicious and certainly better than frozen store bought ones.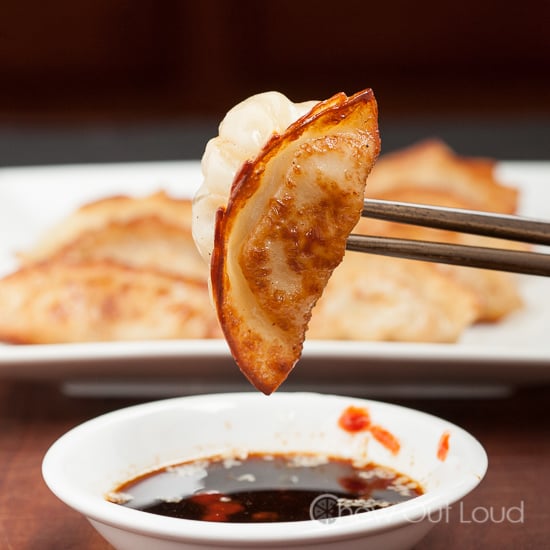 4.
Scallion Pancakes
. These were one of my favorite restaurant treats. Now I just make them at home, and the family adores these savory/crispy cakes!