Homemade Taco Seasoning Recipe
By Amy Dong
Published Feb. 25, 2015
Updated Dec. 28, 2022
Take your tacos to the next level and skip the pre-packaged taco seasoning mix. It's easy to make your own tasty taco seasoning mix. Healthy and delish!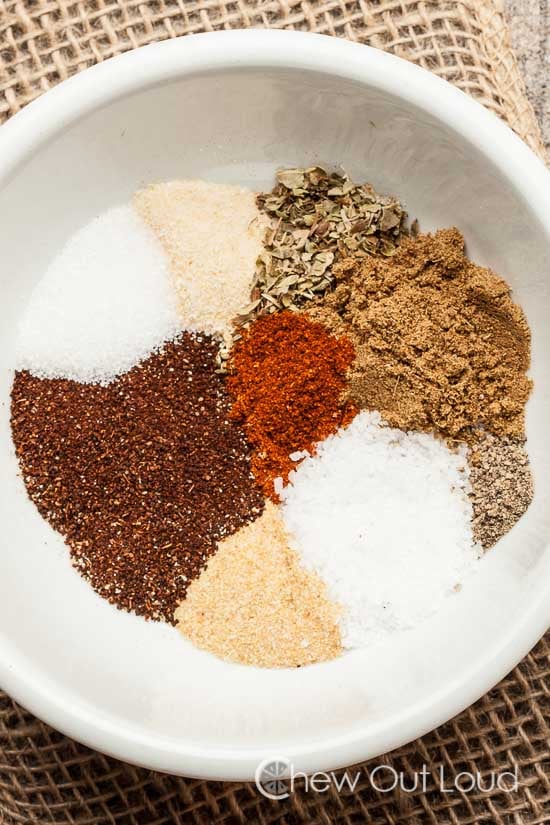 Tacos aren't just for Tuesdays. Like meatless isn't just for Mondays, wacky isn't just for Wednesdays, and fun certainly isn't just for Fridays.
We've been on a taco-thon recently. It started with one of my Littles surprising us by devouring four tacos in one sitting. Once we realized this was a dinner jackpot, we've been rolling the spice dice since.
When the tacos are homemade, healthy, and this delicious, we can afford to bring it often…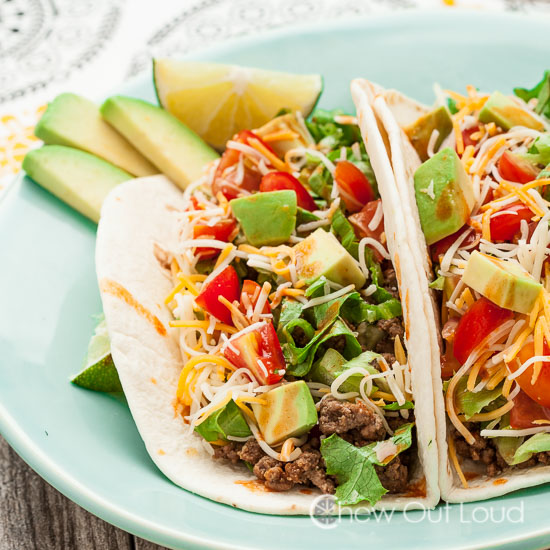 But y'all know I'm an obsessive compulsive label reader, and I quit the store-bought taco seasoning packets a long time ago.
I love me some easy peasy tacos, but no thank you to monosodium glutamate (yeast extract) and maltodextrin additives.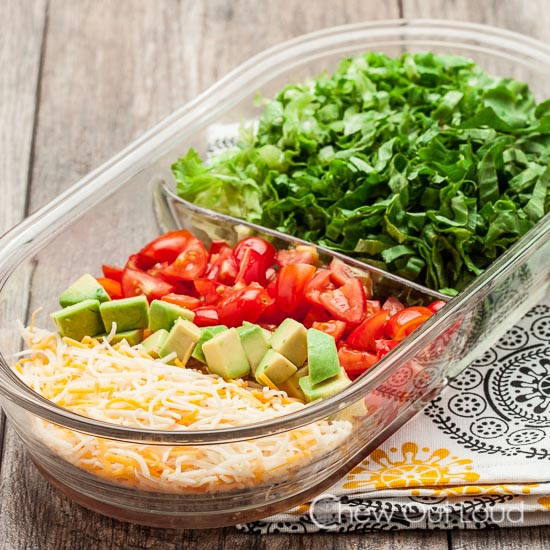 Once we started making our own taco seasoning, I realized how easy it is to have on hand for emergency taco nights.
Emergency taco nights. They're a real thing.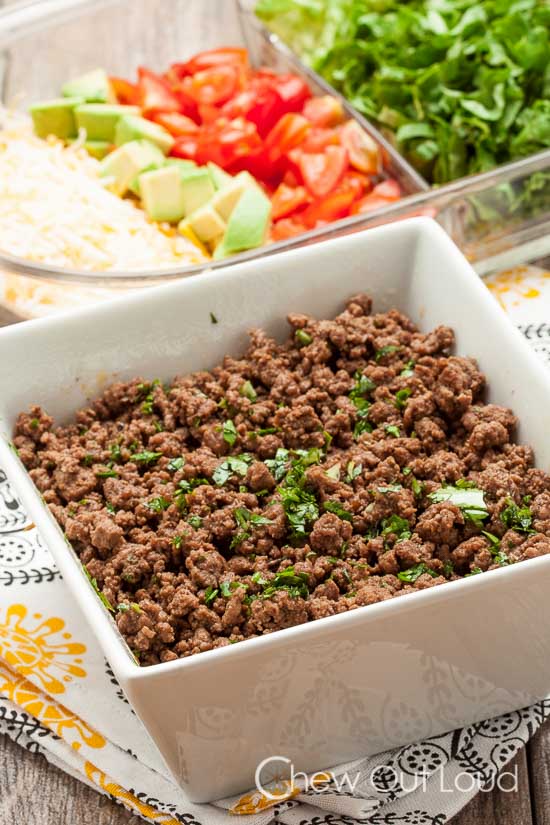 This Homemade Taco Seasoning Recipe makes enough for one pound of ground meat. Pick your ground. Beef, turkey, chicken, whatevs. Even shredded chicken works great.
The toppings are where the party's at. Load up on your favorite toppings, sides, etc. and go to town.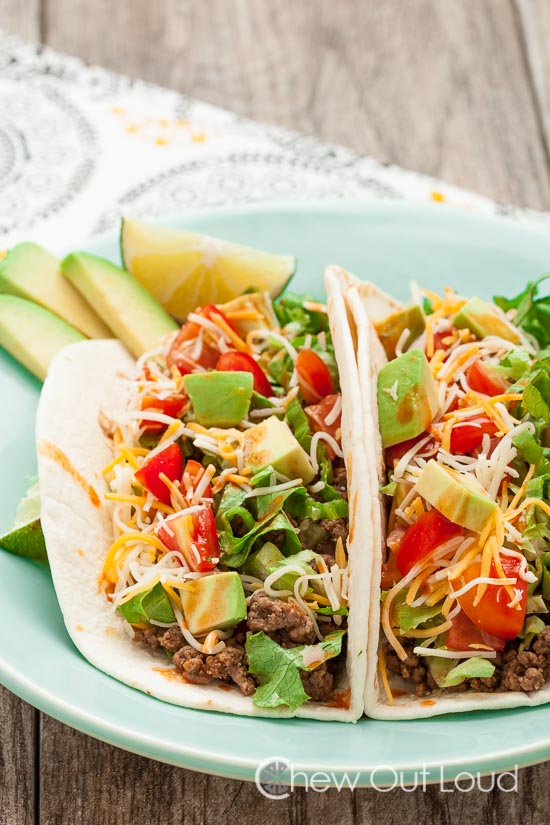 I'm a lime girl and Hubby's a hot sauce guy. The Littles are divided, so we have a festive little shindig building our own.
A little salsa doesn't hurt. Not the food kind.
If you happen to have leftover meat (doubtful, but it could happen)…try pouring it over brown rice or whatever rice you like. Makes for a healthy taco bowl. Or serve it with tortilla chips.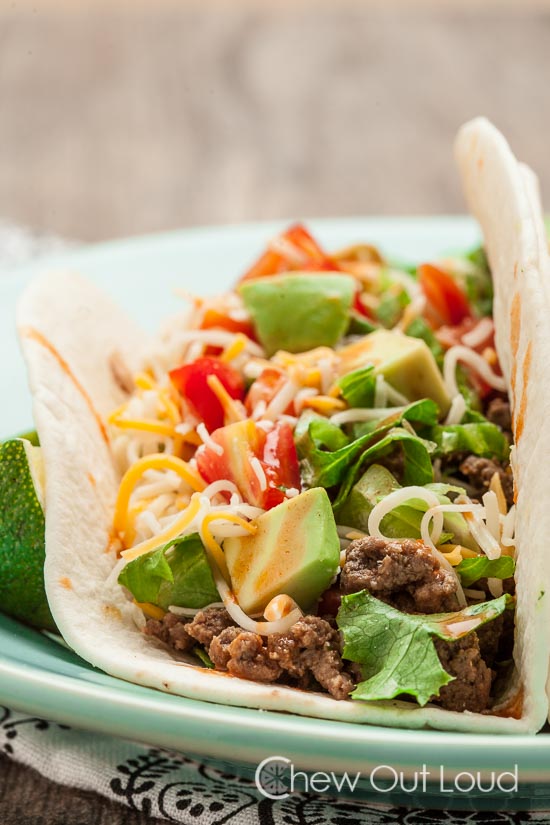 Feel free to tone down the heat or kick it up, just the way you like it.
A double or triple batch of seasoning is recommended so you'll have an emergency stash for future taco nights.
Happy spicing!
Did you make this?
Please give us a rating and comment below. We love hearing from you!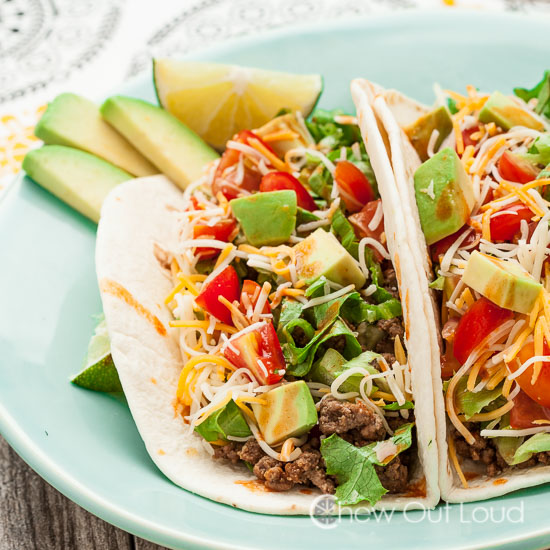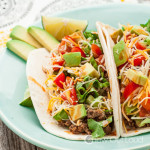 Homemade Taco Seasoning Recipe
This Homemade Taco Seasoning Recipe is super easy and way better than store packages. Made of natural spices, this recipe creates the most delicious tacos ever! Use it on ground beef, ground turkey, ground chicken, or even shredded chicken.
Instructions
In a bowl, use a hand whisk to whisk together all ingredients. To use immediately, combine seasoning mix with 1 lb ground meat. Add 1/4 to 1/2 cup water as needed to loosen the meat. Brown seasoned meat in a nonstick skillet over medium high heat until cooked through. Serve over corn or flour tortillas, with desired toppings.

If making extra seasoning for future use, keep in a ziploc bag in a dry/dark place at room temp.
Nutrition (per serving)
Calories:
14
kcal
|
Carbohydrates:
3
g
|
Protein:
1
g
|
Fat:
1
g
|
Saturated Fat:
0.1
g
|
Polyunsaturated Fat:
0.2
g
|
Monounsaturated Fat:
0.2
g
|
Sodium:
689
mg
|
Potassium:
68
mg
|
Fiber:
1
g
|
Sugar:
1
g
|
Vitamin A:
679
IU
|
Vitamin C:
1
mg
|
Calcium:
20
mg
|
Iron:
1
mg
Source: Chew Out Loud
Here are a few of our favorite Mexican inspired weeknight meals:
BEST Easy Mexican Rice. No more takeout and no more boxed stuff. This rice is easy and mouthwatering!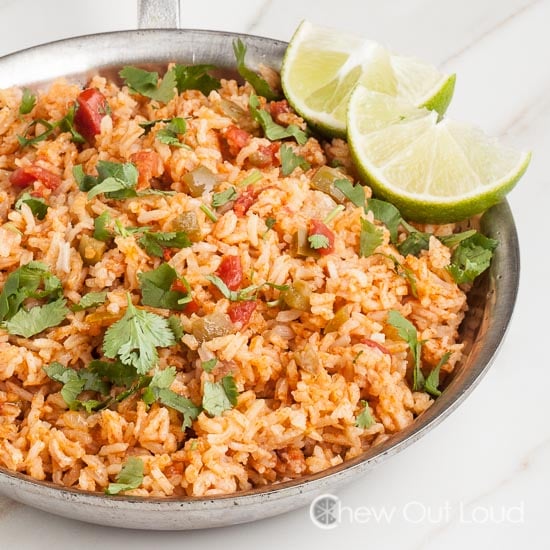 Carnitas – Mexican Pulled Pork. I can't say enough awesome about this recipe. It's the bomb. Luscious, fork-tender, big-flavored Carnitas!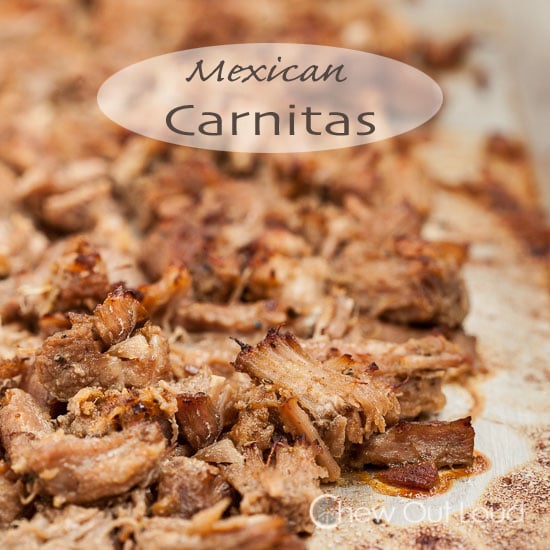 Mexican Taco Salad. This is one of my favorite salads to bring to potlucks. It's always a crowd favorite. The Dressing is scrumptious!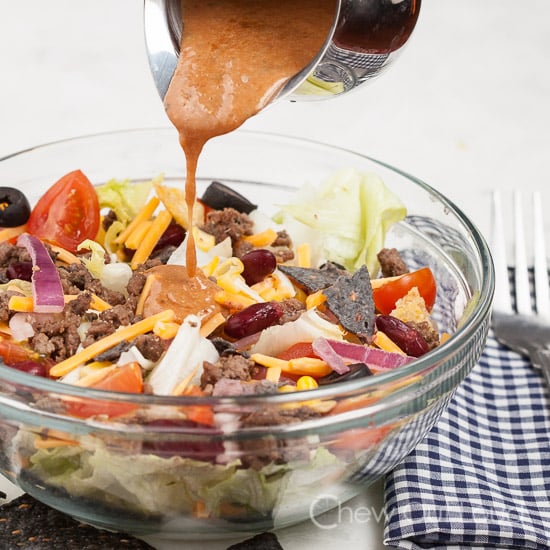 Mexican 7-Layer Dip. Every bit as delicious as it looks. And more. Finger-lickin' great.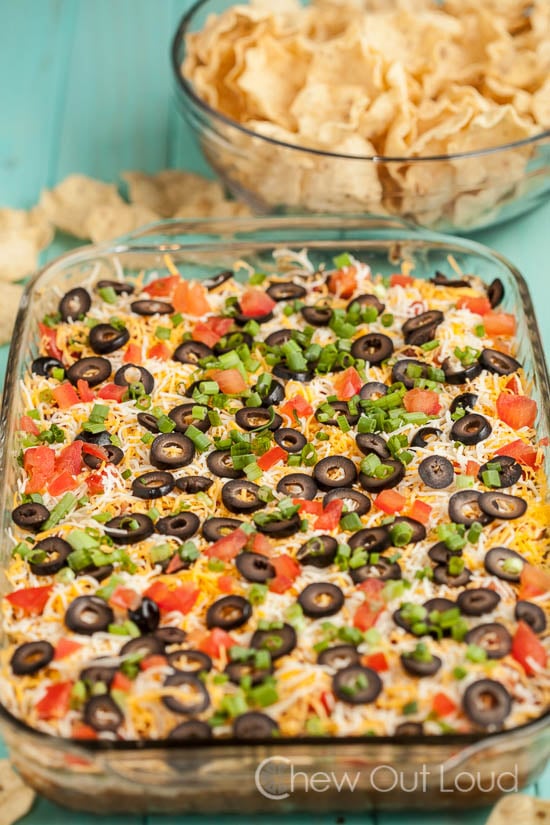 Easy Mexican Chicken Stew. This is incredibly easy, healthy, and tasty for any weeknight meal.