Weeknight Taco Pockets
By Amy Dong
Published May. 26, 2015
Updated Aug. 17, 2022
These Weeknight Taco Pockets are easy and tasty. It's everything your family loves about taco night, but with a super fun twist that results in a popular weeknight meal.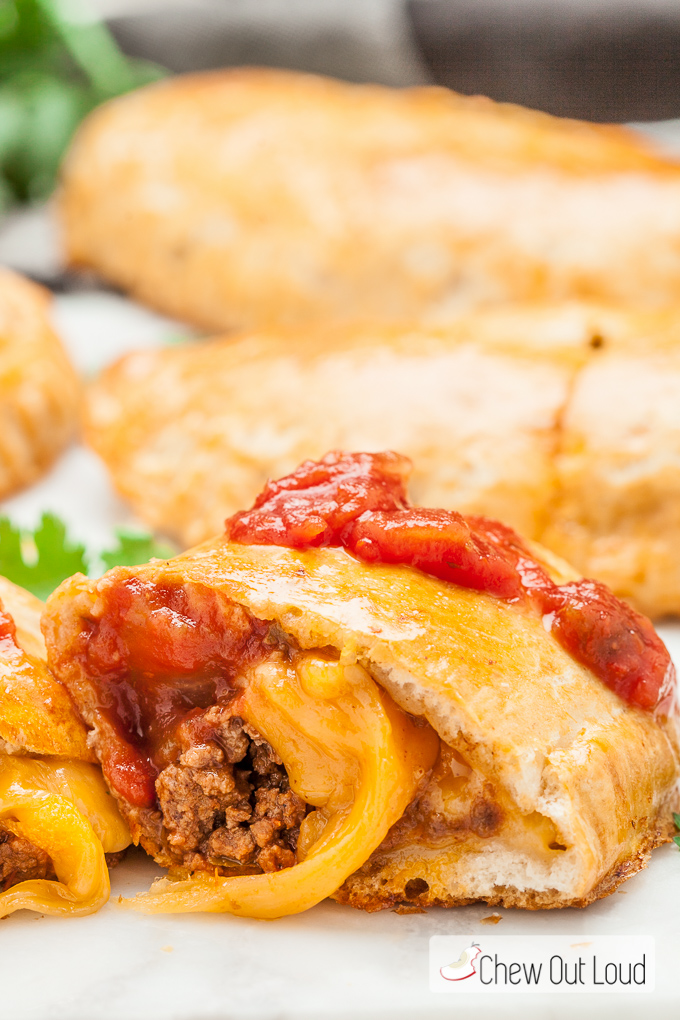 Hey, Everyone! Hope you all had a snazzy jazzy relaxing Memorial weekend 🙂
Three-day weekends are somewhat of a catch-22. That extra Monday off is superbly fantastic, and everyone looks forward to it.
That same extra day off then somehow throws the rest of your week a bit off-kilter. You wake up a tad disoriented. It's suddenly Tuesday that feels like Monday. Huh – there are only 4 days instead of 5 to do allthethings.
Maybe you relate, or maybe it's just Crazy Me. I love long weekends, but they definitely throw me for a loop when it's back to business…
It's like getting back into the groove of life after a vacay. 'Kay, maybe not quite as drastic as that, but long weekends are a mini version for sure.
The day after a long weekend, I'm never prepared for the inevitable question: What's for dinner, Momma?
So here. Let me give myself a hand with that. Easy peasy Weeknight Taco Pockets…that's what.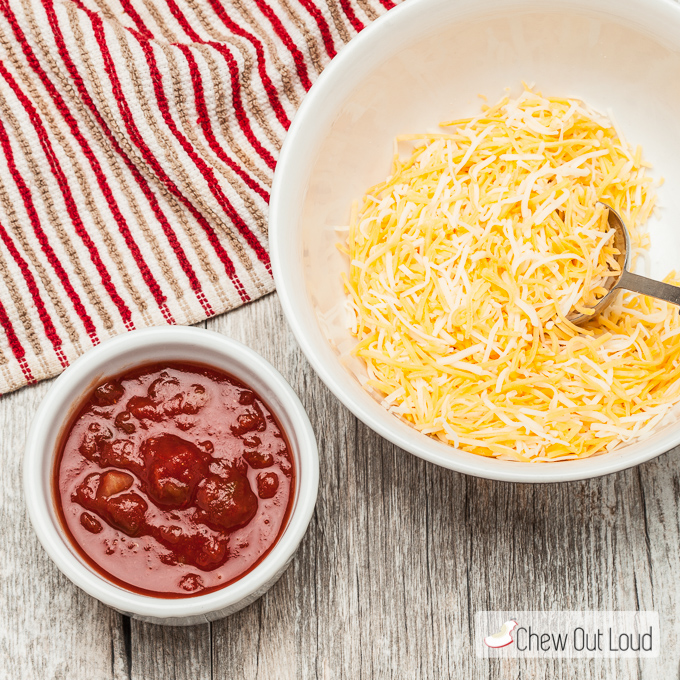 It doesn't get easier, tastier, or even more well-balanced than this for an easy weeknight meal.
I use 95% lean ground beef. Shredded cheddar jack cheese. Plenty of fresh tomato salsa (jarred is fully acceptable.) I make my own taco seasoning for the meat. Though with the healthier packet choices available these days, you can easily find decent packaged seasonings.
There you go…veggies, dairy, protein, and carbs in an all-in-one FUN pocket.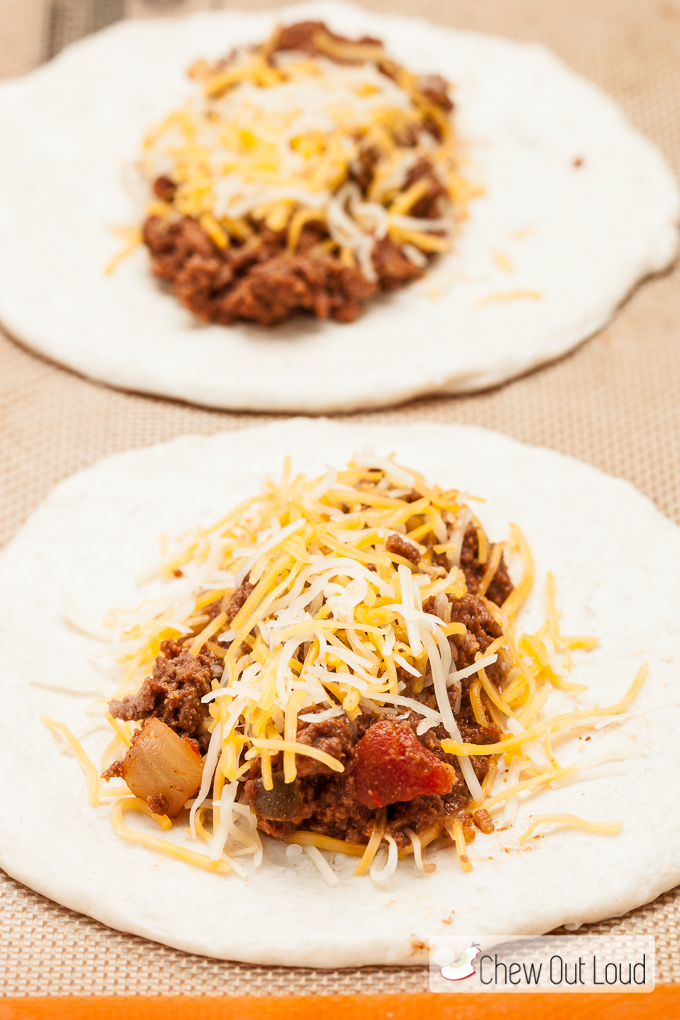 We don't have time to mess with homemade dough on days like today. Yes, I love homemade rolls, but they're not for long weekend recovery.
I gleefully pop open a can of Trader Joe's chilled biscuits. This isn't an ad, I'm just partial to TJ's stuff because they generally don't contain artificial ingredients that have no business being in food. No partially-hydrogenated nonsense, yo.
But feel free to use your fave brand of refrigerated biscuits, 8 per can. Just don't use the flaky, buttermilk, or otherwise doctored up versions. Get the plain original kind.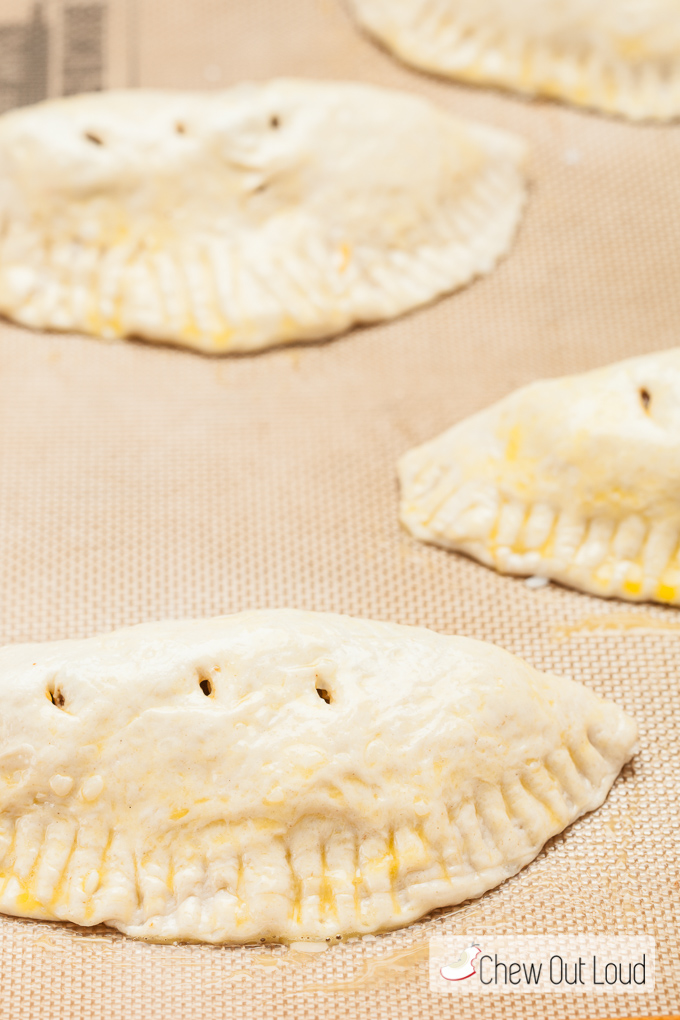 Fill 'er up with all the goodness possible. Then fold over, pinch it ultra tightly, double pinch it tightly, and poke slivers on top to allow steam to escape.
Triple pinch the edges tightly. Otherwise, you might find taco spillage in zee oven.
I get a little over-achiever in me and do an easy egg wash on top. You don't have to, but look how preettty…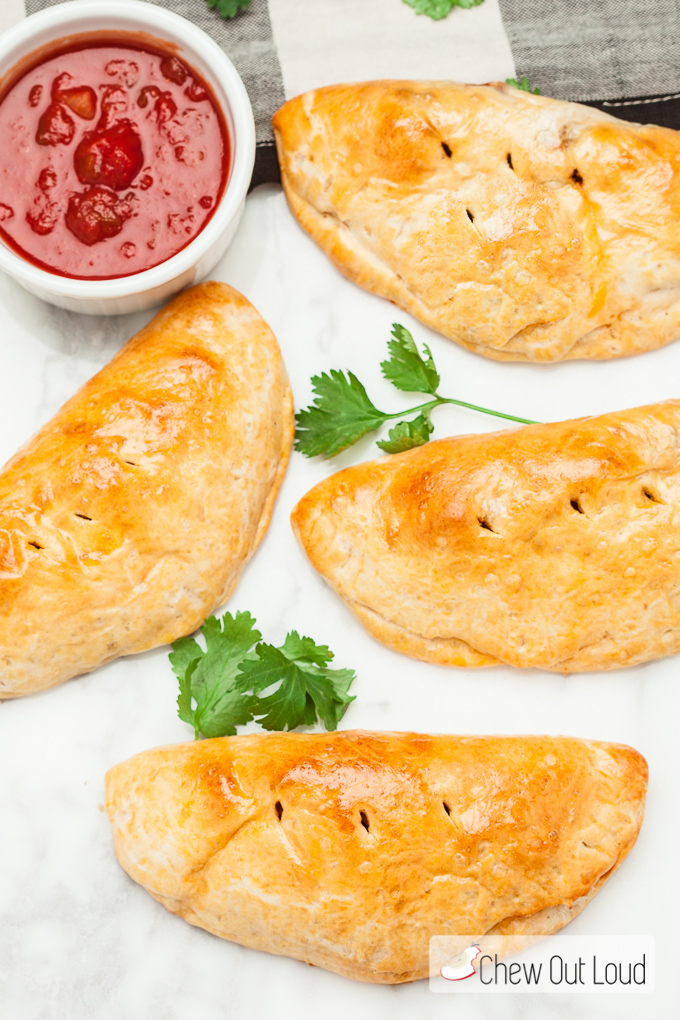 Bam. Dinner is served.
Call them hot pockets, taco pockets, cheesy taco pies, or whatever you think the family will find amusing.
Serve with additional salsa, sour cream, or guac if desired.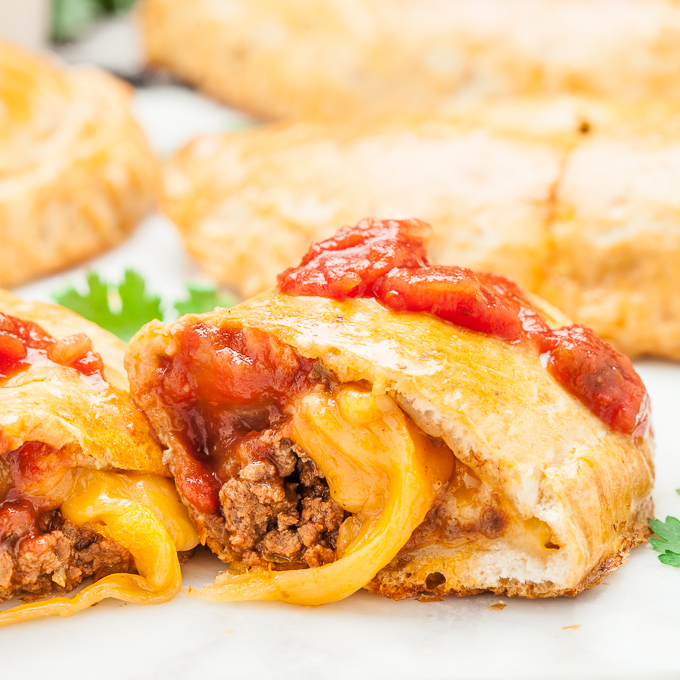 Did you make this?
Please give us a rating and comment below. We love hearing from you!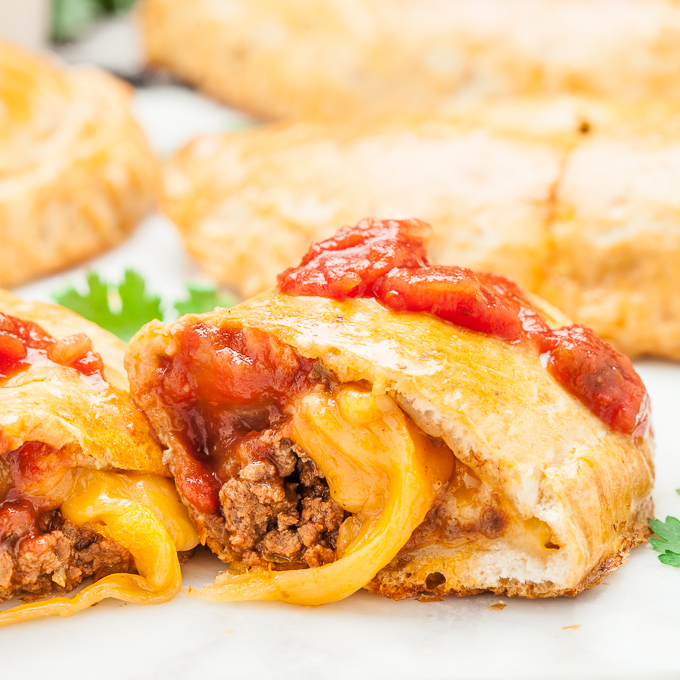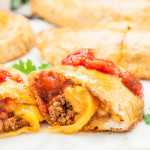 Weeknight Taco Pockets
These Weeknight Taco Pockets have all the goodness of your favorite tacos, but wrapped up into a hand-held pie. Super easy for busy weeknights and loads of fun for adults and kids alike. Best when eaten fresh out of the oven when the cheese is melty and crust is crispy.
Ingredients
½

oz

taco seasoning,

or store bought

1

cup

salsa,

or store bought

1

lb

lean ground beef

1

can

regular refrigerated biscuits

,

8 biscuits, (not flaky or buttermilk)

1

cup

shredded cheddar-jack cheese

1

egg

,

lightly beaten

Optional Extras: Guacamole,

sour cream, extra salsa, and tortilla chips
Instructions
Preheat oven to 375F, with rack on middle position.

In a large nonstick pan, mix together the taco seasoning, salsa, and ground beef. Cook mixture over medium heat until cooked through. Turn off heat and set aside.

On a large baking sheet lined with parchment or silicone baking mat, press 4 biscuits into 5-inch rounds. Spoon 1/3 cup beef mixture onto center of each, followed by 1 TB of cheese on top. Gently fold dough in half, fold over the edges, and seal tightly. Crimp with fork to ensure good seal. Use a small sharp knife to cut 3 slits on top of each taco pocket. Brush some egg on top and sides of each one, for an egg wash. Bake 12-14 minutes or until puffy and golden brown. While the first batch bakes, repeat with remaining 4 biscuits (bake only 4 biscuits per large baking sheet, as they will expand by quite a bit.)

Serve immediately with extra salsa, guacamole, sour cream, or tortilla chips.
Nutrition (per serving)
Calories:
403
kcal
|
Carbohydrates:
32
g
|
Protein:
18
g
|
Fat:
23
g
|
Saturated Fat:
7
g
|
Polyunsaturated Fat:
4
g
|
Monounsaturated Fat:
9
g
|
Trans Fat:
1
g
|
Cholesterol:
53
mg
|
Sodium:
1030
mg
|
Potassium:
392
mg
|
Fiber:
2
g
|
Sugar:
4
g
|
Vitamin A:
465
IU
|
Vitamin C:
1
mg
|
Calcium:
146
mg
|
Iron:
3
mg
Source: Chew Out Loud
Here are some other easy Mexican-inspired weeknight meals that are sure to please:
Best Easy Mexican Rice. Forget the boxed stuff. This is almost just as easy, and tastes 120% better, since it is totally fresh.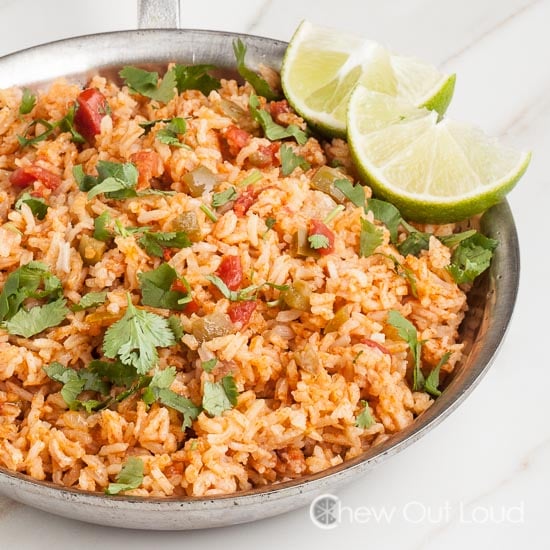 One Pot Enchilada Rice Casserole. Just one pot and an entire meal is served. Big on flavor, low on time.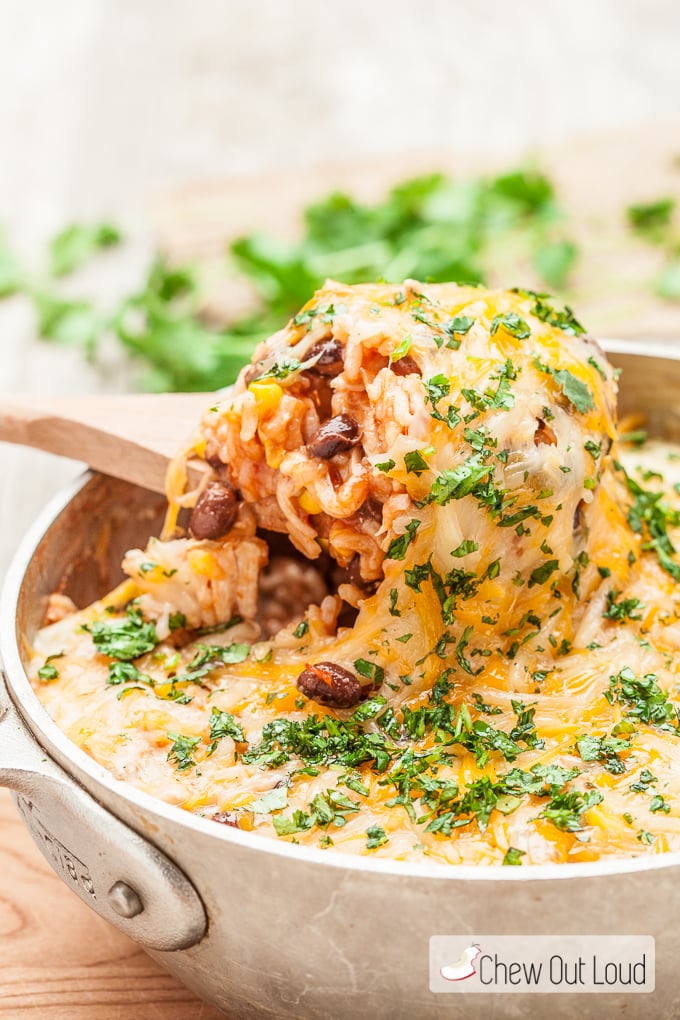 30-Minute Healthy Taco Casserole. All the wonderful flavors of tacos, but easy on the waistline. Skip the Fritos if you like; either way, it's delicioso!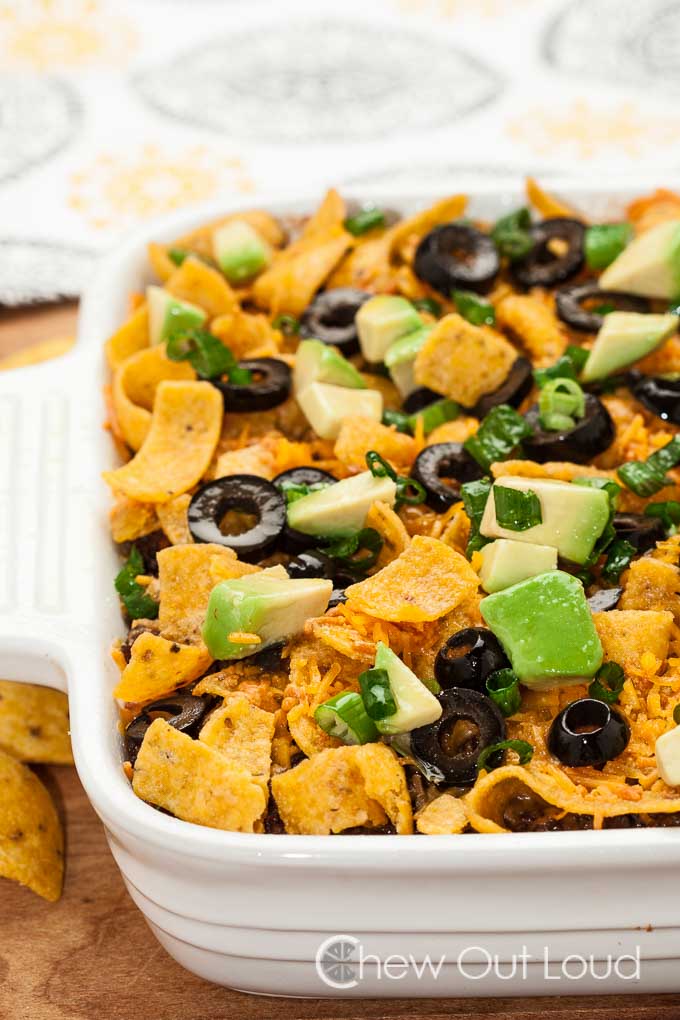 Mexican Taco Salad. Looking to jazz up that old salad routine? This one is great for the family or make a big bowl of it for a potluck. It's full of flavor, crunchy, and satisfying.