Levain Bakery Chocolate Chip Cookies (copycat)
These Levain Bakery Chocolate Chip Cookies are a thick and chewy copycat of the famous bakery's most popular cookies. Now you can make supremely rich and dense bakery-style cookies at home.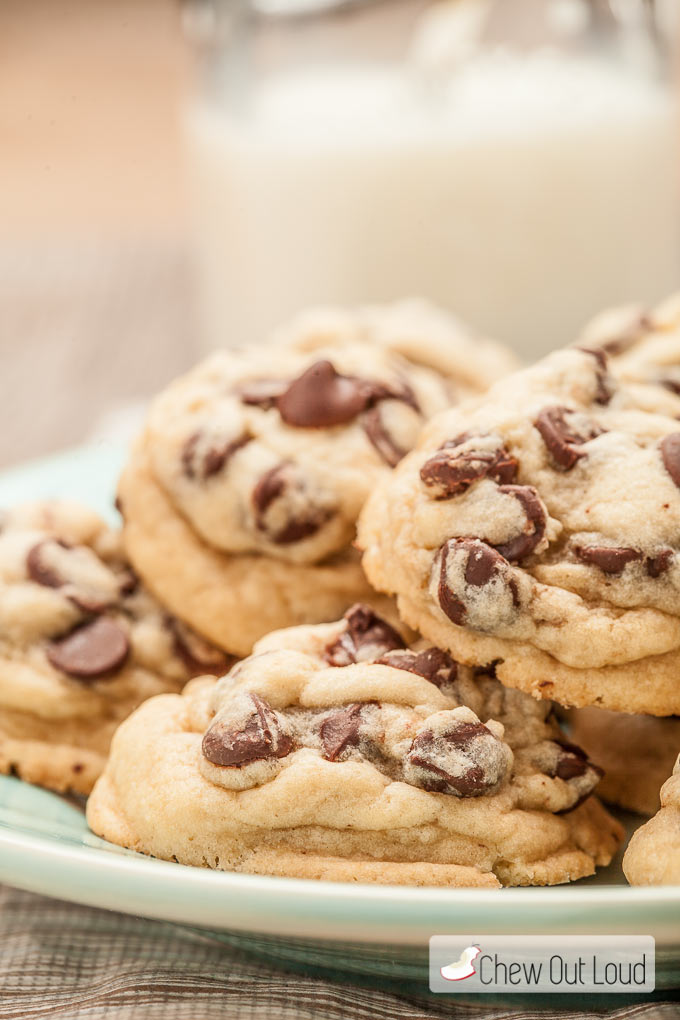 Fourteen years ago today, Hubby and I exhaled big. Because that day, we joyfully ripped up page after page of Excel spreadsheets full of detailed wedding plans and began our real life together as a married couple.
Goodbye, purple flowers and ribbons and candles. Hello, Greece. Hi, Los Angeles. Followed by Ginormous Bullmastiff Baby. Followed by Human Baby. Times three.
That's the Cliffs Notes version…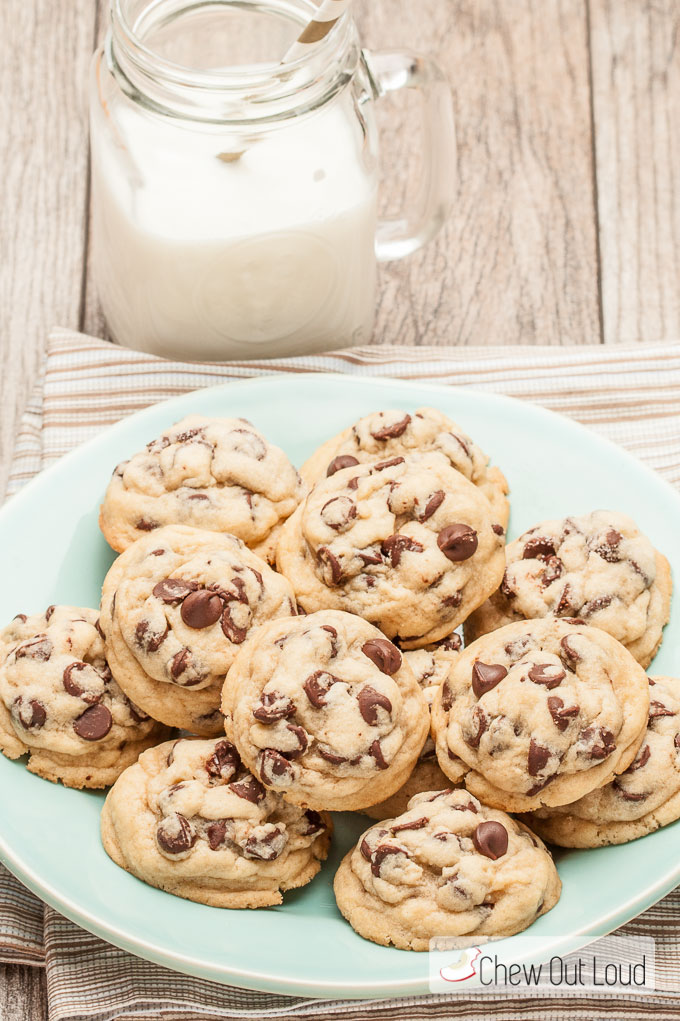 As they say, the rest is history. In honor of our 14th wedding anniversary, I'm giving you guys these fabulously thick and chewy Levain Bakery Chocolate Chip Cookies. If we were sitting face to face, I'd be offering you a heaping plate of these luscious cookies with a tall glass of cold milk. Or coffee and tea, if that's more your jam.
In fact, absolutely nothing goes better with thick chocolate chip cookies than a glass of milk or a cup of coffee. If you're looking to add some personalization to any glasses or coffee mugs, Shutterfly has a products and designs to help inspire you!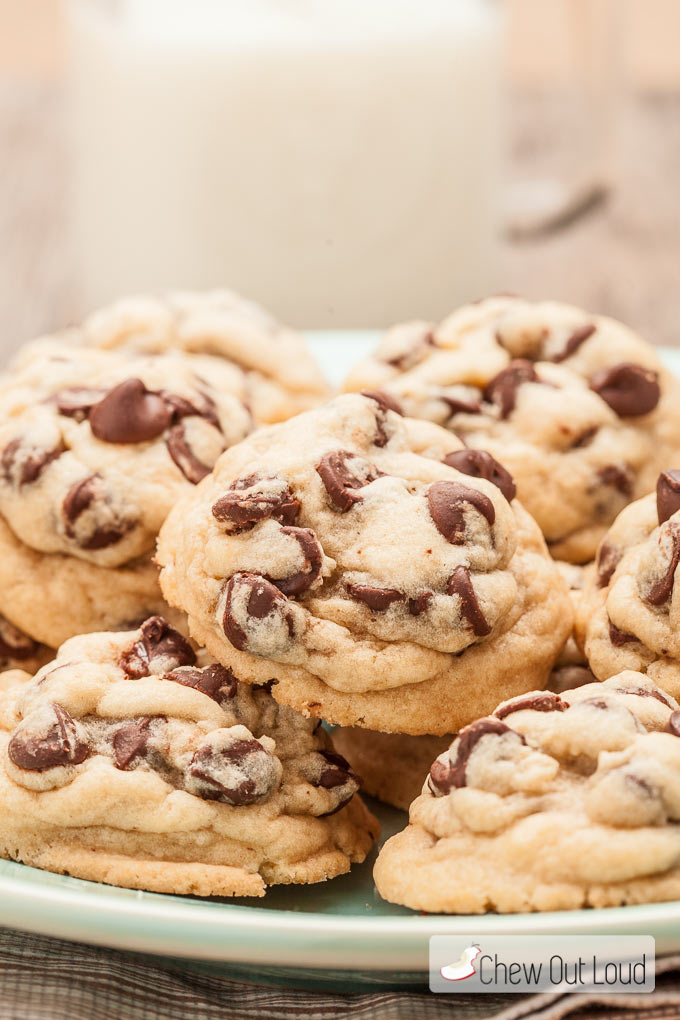 So. Why cookies for my anniversary? Besides the obvious (chocolate, hey)…I actually have a method to my madness.
After Hubby and I ate up all our leftover wedding cake (we don't waste cake) we started baking huge chocolate chip cookies. It became somewhat of a tradition between us. We'd bake big, dense, chocolatey cookies to give to family and friends on a regular basis. Every holiday, we'd pack up ridiculously large packages of cookies for our peeps.
People started requesting the cookies. People started referring to them as our cookies. Go ahead – call us nerdy cookie snob yuppies.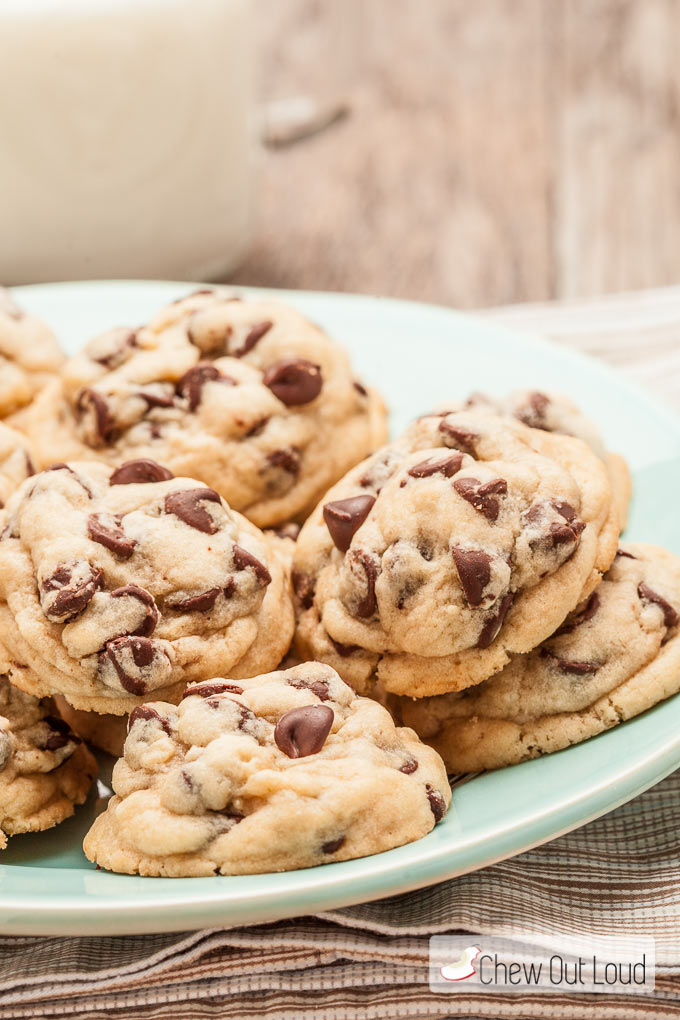 Sadly, after several moves and life in general, we lost track of that beloved recipe with all our chicken scratch notes on it. We could never really replicate it again after that, despite our best efforts. This was pre-blogging dinosaur days, y'all. If you lost a hand-written recipe, it was gone with the wind.
Then one day I found this Levain Bakery Chocolate Chip Cookie copycat recipe. Courtesy of my social addiction, aka Pinterest.
And lo, these cookies are just as thick and rich and satisfying as our original cookies; perhaps even better.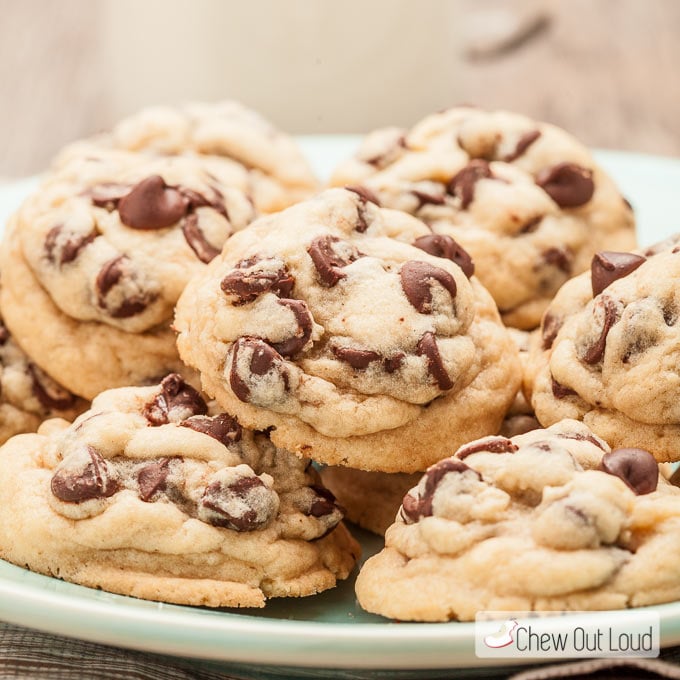 Every time I bake, eat, and share ultra thick and dense chocolate chip cookies, I'm instantly brought back to those newlywed days in the kitchen. Even then, Hubby was the best foodie sidekick.
Here's to 14 unbelievable years of doing life with my best friend. Cliche, but true. Cookies and my favorite person in the world. I feel like the luckiest gal today.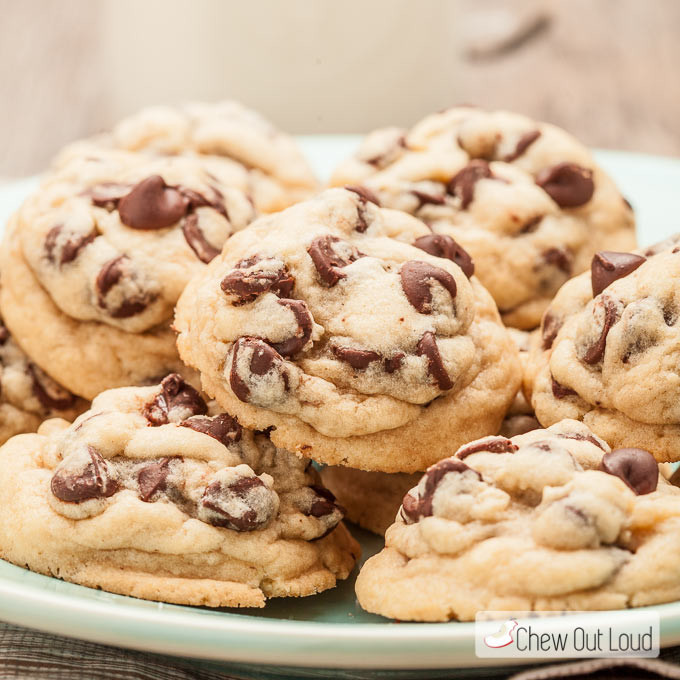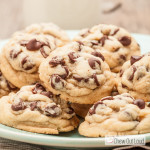 Levain Bakery Chocolate Chip Cookies (copycat)
These Levain Bakery Chocolate Chip Cookies are a copycat of those famous original cookies. These are supremely rich, thick, chewy, and dense. Ultra satisfying for any chocolate chip cookie lover. People might pay you for these.
Instructions
In a bowl, whisk together the flour, baking powder, baking soda and salt; set aside.

Using an electric mixer, beat the butter on medium speed until it comes together into one mass, about 1 minute. Add sugars and continue to beat for another 1 to 2 minutes, until all of the sugar has been incorporated. Gradually add the eggs and vanilla and continue beating on medium speed until mixed, scraping the sides of bowl as needed. Reduce the speed to medium-low and gradually add the flour mixture until a few small flour streaks remains. Stir in the chocolate chips with a rubber spatula. Form dough into a ball, wrap tightly, and chill 4 hours or overnight.

Line baking sheets with parchment paper. Preheat oven to 350F.

Roughly form dough into 1.5 inch balls, with jagged edges (should not be smooth) and place 2 inches apart on lined baking sheet.

Bake for 10 to 12 minutes, or until edges are golden brown. Let cool for 5 minutes on the cookie sheet, then remove to a wire rack to finish cooling. Leftovers can be stored in an airtight container at room temperature for several days.

Note: I don't add nuts to my chocolate chip cookies, but feel free to add 1 cup of walnuts or pecans, if you like.
Did you make this?
Leave a comment below and tag @chewoutloud on Instagram
Source: Chew Out Loud, adapted from Brown Eyed Baker
You've come to the world where cookie monsters live. Here are some of our favorites:
Thick and Chewy Chocolate Chip Cookies. These are my favorite Cook's Illustrated cookies. Thick, bakery style cookies that are sure to please your own cookie monsters.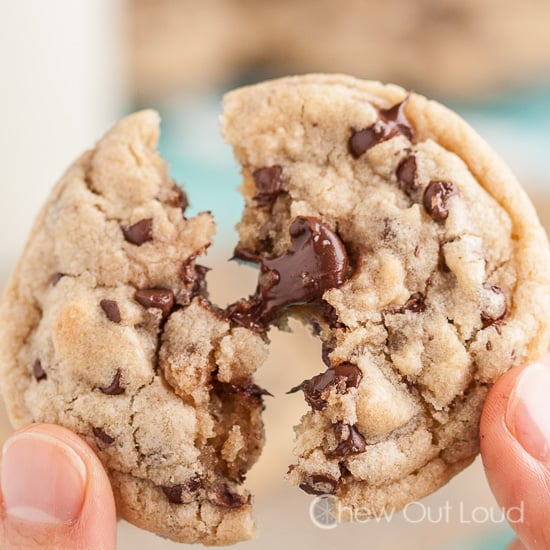 Flourless Peanut Butter Chocolate Cookies. Why should GF eaters not get to eat the best cookies too, right? These are so good, they're dangerous.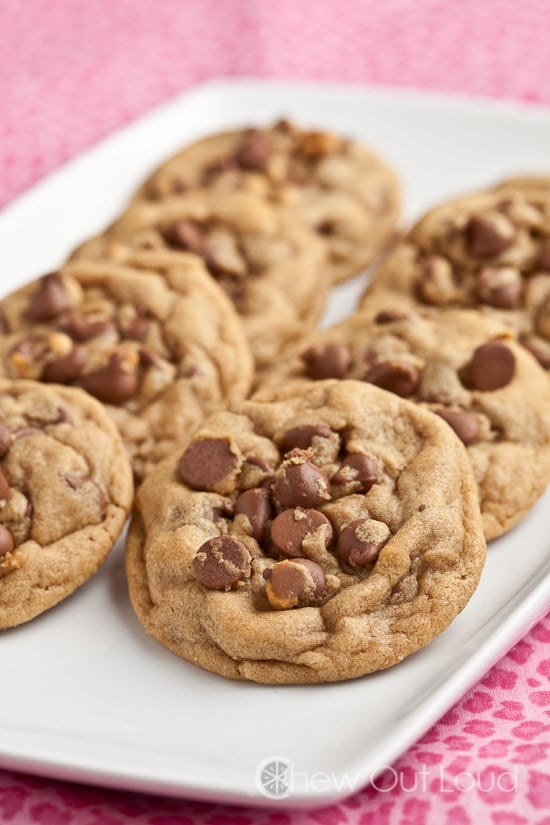 Chewy Triple Chocolate Cookies. Chocoholics, be satisfied. Dreamy, just dreamy.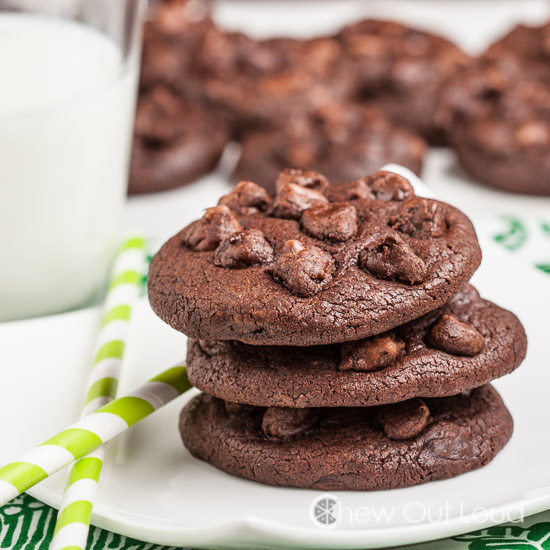 Soft Lemon Pudding Cookies. Super lemony, just right balance of tanginess and sweetness, and an amazing glaze.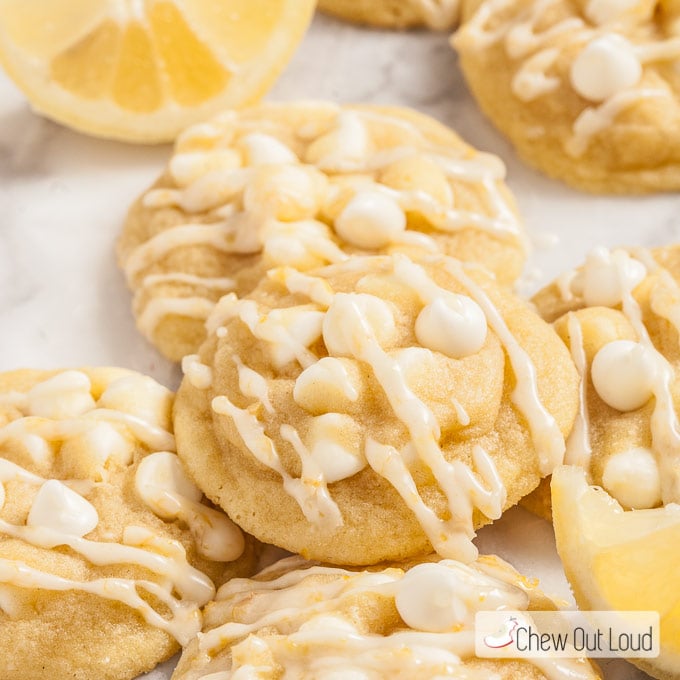 Soft Funfetti Cookies. Just had to throw this festive one in here today. It's super fun, happy, and yummy.