Moist Chocolate Beet Cake with Cream Cheese Frosting
By Amy Dong
Published Aug. 14, 2015
Updated Jun. 5, 2023
This Chocolate Beet Cake with Cream Cheese Frosting is THE best "surprise cake" you'll ever dish up. Nobody will ever guess your secret ingredient. Beets provide fabulous moistness and a healthy dose of nutrients in this deep, dark chocolate cake. The cream cheese frosting is spoon-lickin' great.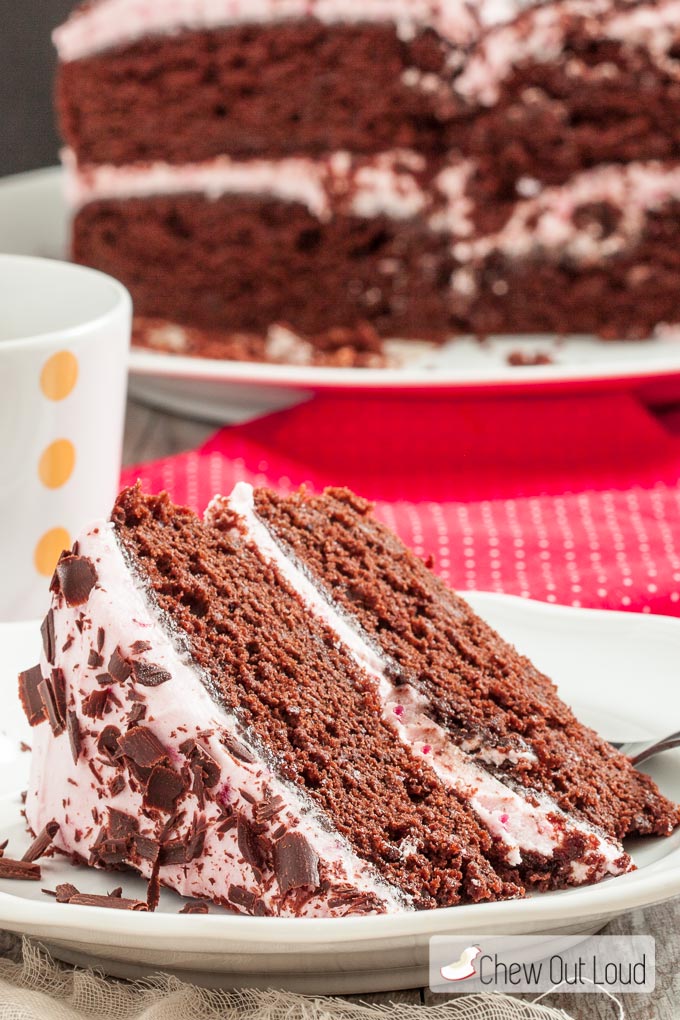 I'm about to share something very special. I'm giving away my secrets for The Dessert from our Gourmet Club dinner last weekend.
Because Gourmet Club dinners are the only time we put on our fancy-schmancy foodie hats, you know it's gonna be awesome. We've been doing this thing with a group of great friends for 7 years now; we'd love to make it happen more than once a quarter, but life and kiddos and yadda yadda…
Let's get right to The Dessert, yeah? I was super jazzed that it was my turn to be boss of the last course.
Dessert is my jam, since my sweet tooth is the size of a colossus. How I wish it weren't so. But where I go, my sweet tooth follows…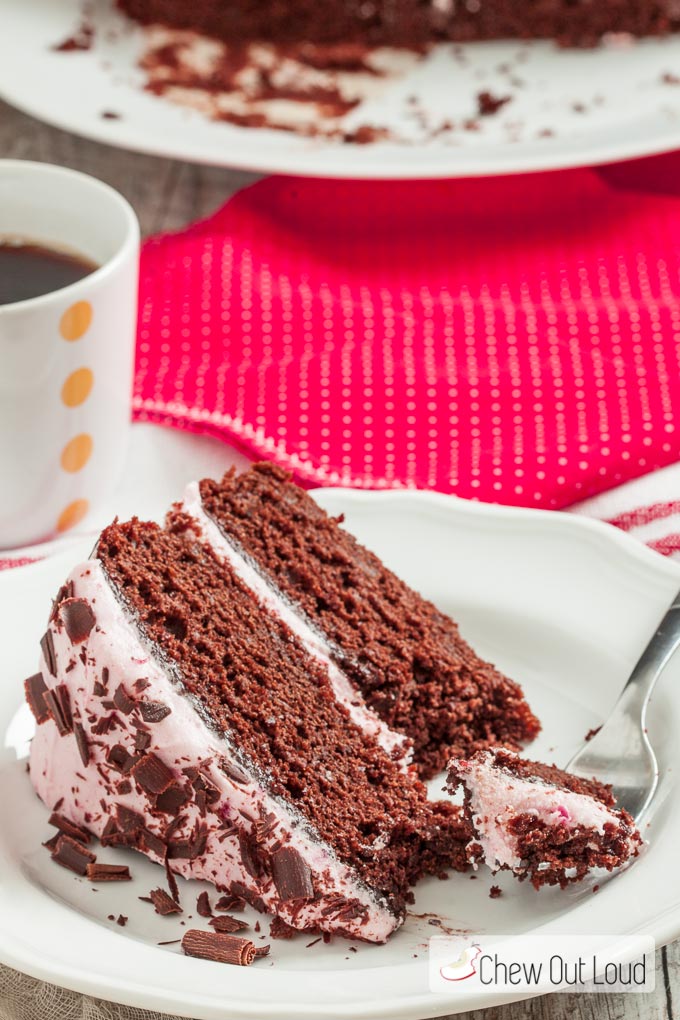 My wise friend pitched out a Farm Fresh theme for our group dinner. Cue the farmers' markets and all their locally grown produce. (Why are farmer's market veggies quadruple the size of store veggies??) Totally fun and legit idea for late-summer entertaining.
In my head, I envisioned forging some sort of berry galette with farm fresh berries for the grand finale dessert.
But. Did you know there are zero berries by mid-August in the Midwest?
Um, yeah, that ship has sailed for us.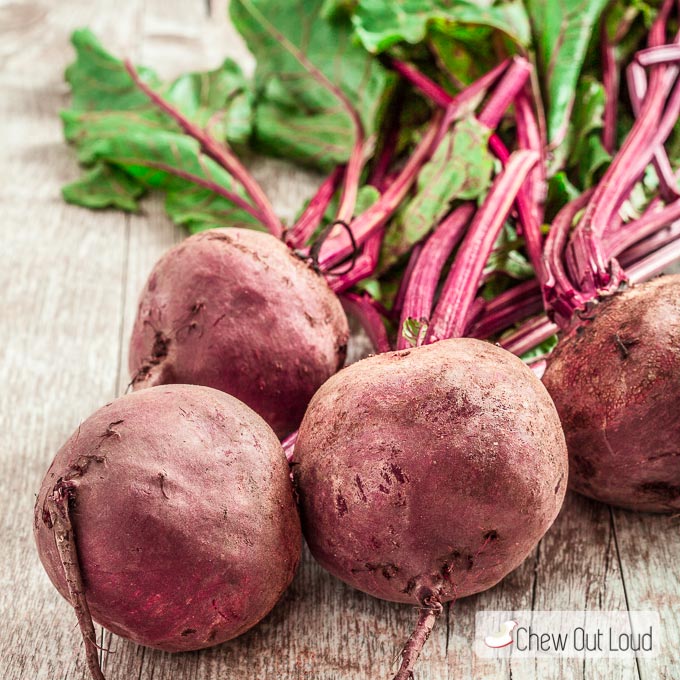 Fresh, red beets (you won't taste them in the cake)
Instead of berries, this ⇑ ⇑ ⇑ is what I kept seeing at all the farmers' markets.
Tons of big red beets. Plus onions and potatoes and leafy greens. Which is great for the person bringing salad, but slim pickings for me.
So I grabbed a bunch of gorgeous beets and didn't look back.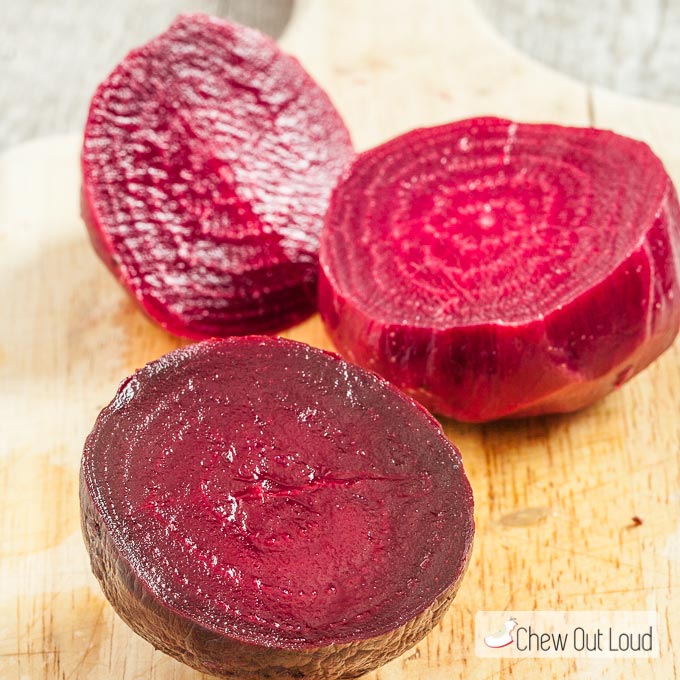 After all, if you can't get a bit adventurous with food at Gourmet Club…well, then.
Even Hubby was hesitant when I said I was doing a Chocolate Beet Cake.
Him: Really?
Me: Yes, really.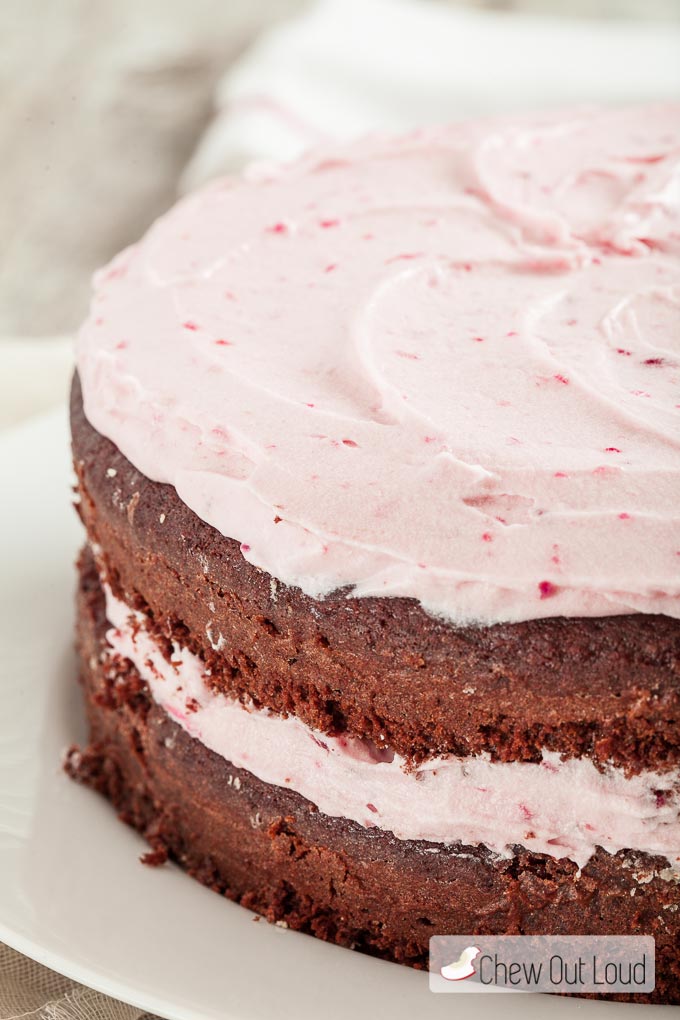 Gorgeous Cream Cheese Frosting
One bite of this stunning chocolate beet cake is all it takes to quell any doubts, Friends. It does not taste beet-y. The beets simply give the cake a delicious moistness. The cream cheese frosting is fabulous and gets its color from beets only. (The frosting doesn't taste beet-y either.)
Hubby ate more than his share of Chocolate Beet Cake. Oh snap, we all did. This cake is that good.
None of our friends could guess the Secret Ingredient in this luscious, deep, dark chocolate cake. Even with bits of beet in the frosting and me dropping all sorts of hints…people were stumped. 🙂 🙂 🙂
Clearly, I got a huge kick I got out of that.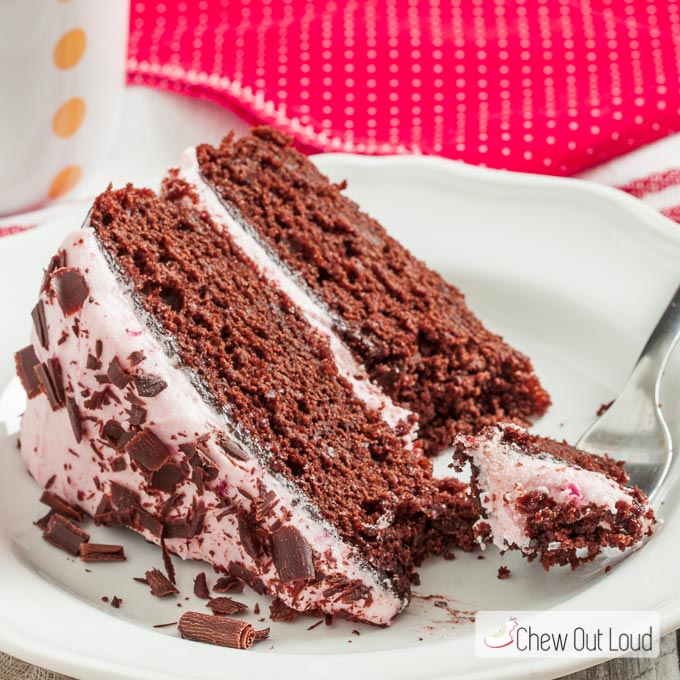 BTW, even the kiddos went crazy for this tender chocolate cake. They quickly devoured their pieces and begged for more.
Did they care that they watched me toss a bunch of beets into that chocolate cake? No. No, they did not.
This cake is that good. Yes, really.
Did you make this?
Please give us a rating and comment below. We love hearing from you!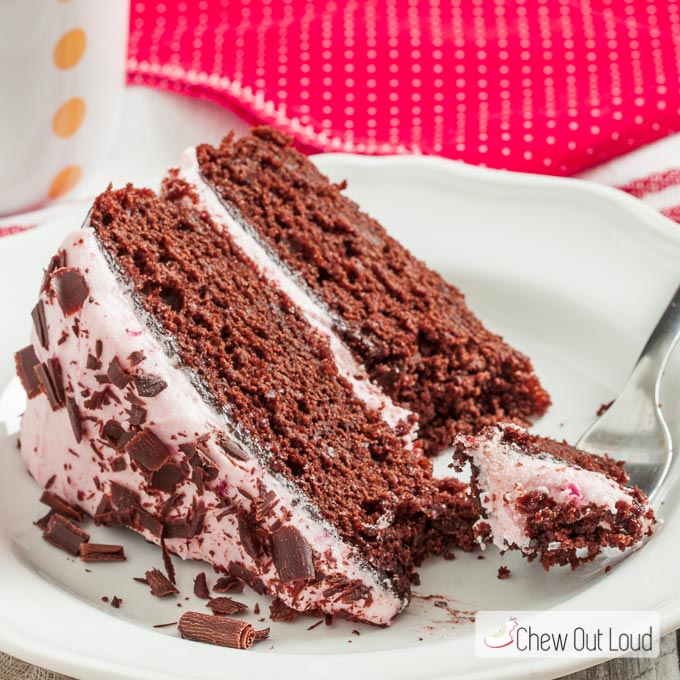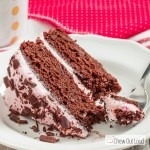 Moist Chocolate Beet Cake with Cream Cheese Frosting
This is one deep, dark, super moist chocolate cake! Studded with plenty of roasted beets, and frosted with delicious cream cheese frosting, this cake is sure to impress! No worries, you won't taste beets in this cake; it'll taste like a superbly yummy, tender chocolate cake.
Ingredients
For the Frosting:
½

cup

salted butter,

softened

8

ounces

whole cream cheese

,

softened

3

cups

powdered sugar

2

tablespoons

beets

,

roasted, finely grated, mashed with a fork

1

teaspoon

vanilla extract

½

teaspoon

fresh lemon juice

pinch

of salt
Instructions
Roast the beets ahead of time: Place a rack in the center and upper third of the oven. Preheat oven to 375 degrees F. Wrap beets individually in foil. Place on a baking sheet and roast until beets are tender when pierced with a knife, about 1 to 1 1/2 hours. Open the foil and allow beets to cool completely. Peel when cool. Grate the roasted beets on the finest grating plane. Measure 3/4 cup of grated beets for the cake and 2 tablespoons for the frosting. Set aside.

Reduce the oven temperature to 350 degrees F. Generously butter two 8 or 9-inch round baking pans. Trace parchment paper to fit bottom of the cake pans. Press parchment paper circles into bottom of pan and butter the parchment paper. Flour the bottoms and sides of pans and shake out the excess. Set aside.

In the bowl of an electric stand mixer, fitted with a paddle attachment, cream together butter and sugars. Beat on medium speed until pale and fluffy, about 3 to 5 minutes. Beat in coffee granules and vanilla and mix until combined. Add eggs, one at a time, scraping down the sides of the bowl as necessary. Once eggs are incorporated, beat in beets until combined.

In a medium bowl, whisk together flour, cocoa powder, baking soda, baking powder, and salt.

Add half of the dry ingredients to the butter and egg mixture. Beating on Low, slowly add the buttermilk. Once just incorporated, add the other half of the dry ingredients. Beat on Low until ingredients are almost incorporated. Do not overmix the batter. Remove bowl from stand and use rubber spatula to gently fold ingredients to finish incorporating. Cake batter will be thick.

Divide the batter between the two prepared cake pans. Bake for 23 to 25 minutes (for a 9-inch pan) or 30-32 minutes (for an 8-inch pan). Cake is done when a toothpick inserted in the center comes out with a few tender crumbs attached – not completely clean. Set cakes on wire rack and cool completely in pans. Invert cakes onto serving platter before frosting and assembling the cake.
While cakes cool, make the Frosting:
In the bowl of an electric stand mixer, fitted with a paddle attachment, beat cream cheese for 30 seconds, until smooth. Add the butter and beat for another 30 seconds, until well combined. Stop the mixer and scrape down the bowl as necessary. Beat in the beets. Add 2 1/2 cups powdered sugar, vanilla extract, lemon juice, and salt. Beat on medium speed until smooth and silky. If needed, add another 1/2 cup powdered sugar and mix. Cover and chill.

To assemble the cake: place one layer of cake on a cake stand or cake plate. Top with a generous amount of frosting. Place the other cake on top of the frosting. Top with frosting. Cover and chill before serving, as frosting will get too soft if it's warm. Leftover frosted cake can be covered and chilled for up to 3 days. May also freeze leftovers in airtight container.
Notes
Beets can be roasted 2-3 days ahead of time and kept in fridge until ready to use.
If you enjoyed this recipe, please come back and give it a rating ❤️
Nutrition (per serving)
Serving:
1
g
|
Calories:
384
kcal
|
Carbohydrates:
78
g
|
Protein:
4
g
|
Fat:
21
g
|
Saturated Fat:
13
g
|
Polyunsaturated Fat:
1
g
|
Monounsaturated Fat:
6
g
|
Trans Fat:
1
g
|
Cholesterol:
81
mg
|
Sodium:
499
mg
|
Potassium:
98
mg
|
Fiber:
2
g
|
Sugar:
32
g
|
Vitamin A:
672
IU
|
Vitamin C:
0.1
mg
|
Calcium:
78
mg
|
Iron:
1
mg
Here are a few of our all-time fave chocolate cakes… moist, tender, deliciousness guaranteed 🙂
1. Chocolate Cognac Bundt Cake. Anytime you want an impressive, gourmet touch, while keeping the recipe easy.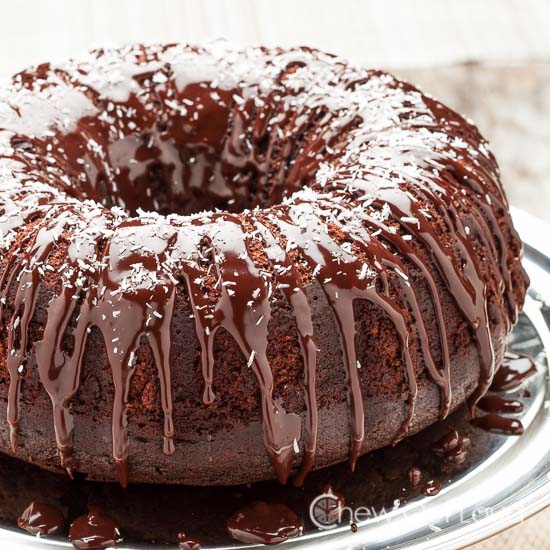 2. Easy Kahlua Chocolate Cake. Super easy; perfect for emergency chocolate cake needs!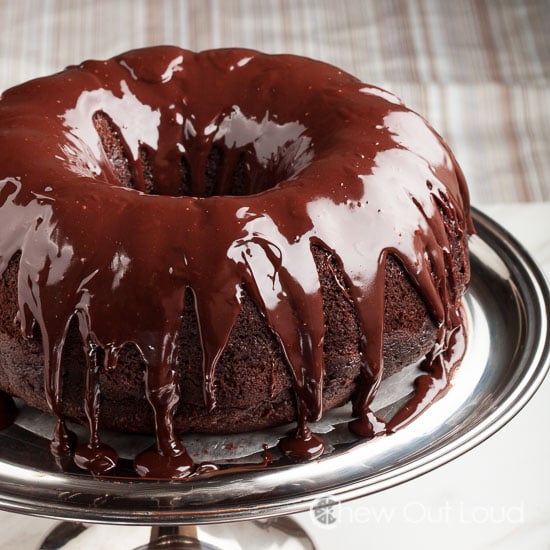 3. Triple Chocolate Mousse Cake. For those special occasions when you want to make your chocolate-lover smile big!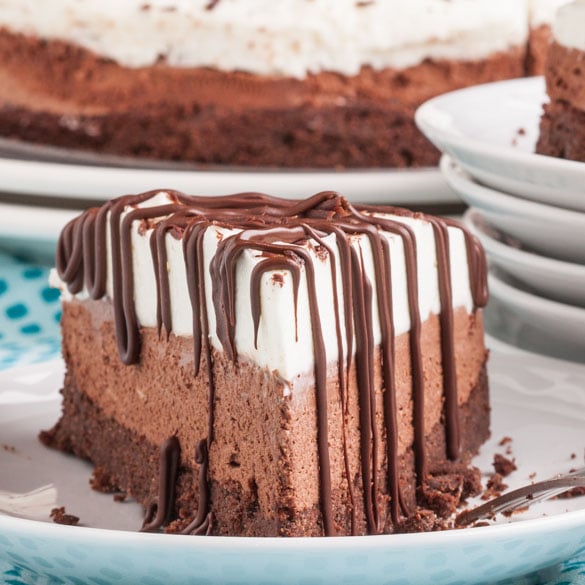 4. Flourless Chocolate Cake. Make it GF and totally delish.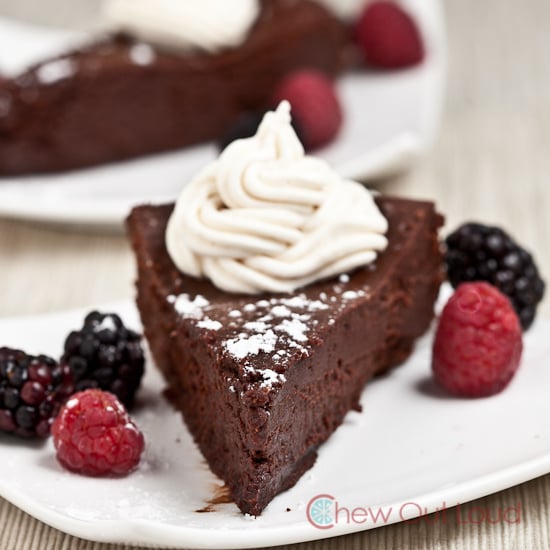 5. One Bowl Vegan Chocolate Cake. So easy and tasty. Nobody knows it's vegan.