The Best Mimosa Recipe
By Amy Dong
Published May. 9, 2023
Updated May. 10, 2023
Get ready for the Best Mimosa Recipe ever. If you make this for any gathering, you'll become famous for your mimosas.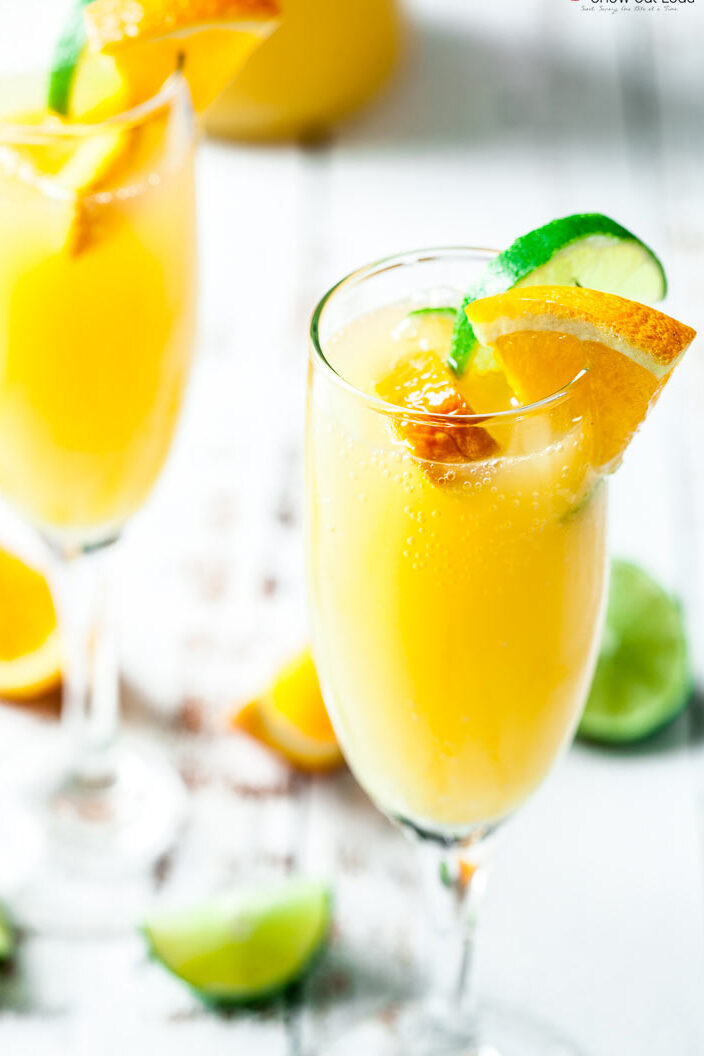 Refreshing Mimosas Are perfect for brunch
Around here, everyone embraces a late-spring heat wave, because we only get 2.5 months of warmth in Minnesota.
Not skipping a beat, our kitchen has rapidly transformed into a haven for chocolate ice cream and plenty of ice cold drinks. We've got 4-Ingredient Orange Julius bevies and we the best mimosas ever. Oranges = sunshine.
Mimosa cocktails are famous for making appearances at all the Sunday brunches and Mother's Day tables. It's awesome to sip a sparkling mimosa on those occasions for sure. But the very best mimosa recipe is right where you already are – at home.
And mimosas are so not just for moms or Sundays. Any gathering of any size loves a good mimosa.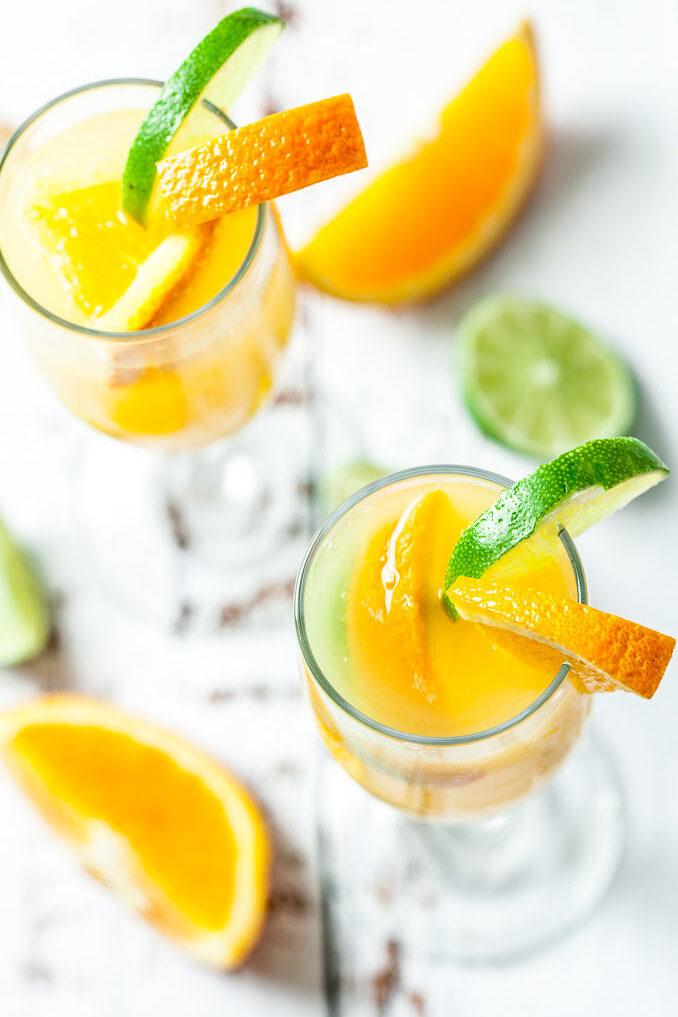 How to Make the Best Mimosa Recipe
Start with the best orange juice. Preferably, freshly squeezed. You just can't beat freshly squeezed OJ. It's already awesome as-is, and even better when united with bubbly Prosecco or Champagne.
We've been doing freshly squeezed juices in cocktails like this easy, mouthwatering Paloma Cocktail Recipe and it makes a world of difference.
That said, if you need to go the store-bought route, there's no judgment. I'd say if it's a casual mimosa gig, store bought is just fine – do be sure it's a high quality 100% pure orange juice. But if you're aiming to impress, definitely grab some ripe oranges and get out the easy juicer. I use my cheap yet handy little juicer like this one and love it to pieces. It makes everything so. much. easier.
Be sure both the orange juice and prosecco or champagne are very cold before adding to your glasses or flutes. The colder, the bubblier and tastier.

Bonus Tip: Be sure the glasses/flutes are squeaky clean. The cleaner your glasses, the better they'll retain bubbles.
Prosecco or Champagne?
For the best mimosa recipe, Prosecco works really well if you want to add a bit more sweetness to your OJ. Prosecco is sparkly and tends to be more fruit-forward and floral than Champagne. It's also typically less pricey; you can get a decent one on a budget since the fruity/slightly sweet flavor is characteristic of prosecco in general.
A good Champagne works well, too, especially if you prefer your drink less sweet. Generally, champagne tends to be drier, less fruity, but plenty bubbly. With champagne, definitely find one that would taste great on its own; a bad champagne won't make a good mimosa.
Since a great mimosa is 2 parts wine to 1 part juice, you do want a decent bubbly wine. (Some prefer 3 :1 ratio and others go down to 1:1, but we've found a 2:1 ratio is just perfect…not too strong and not too weak.)
Finally, a splash of freshly squeezed lime adds a delicious citrus twist to your mimosa cocktail. Plus, limes are pretty.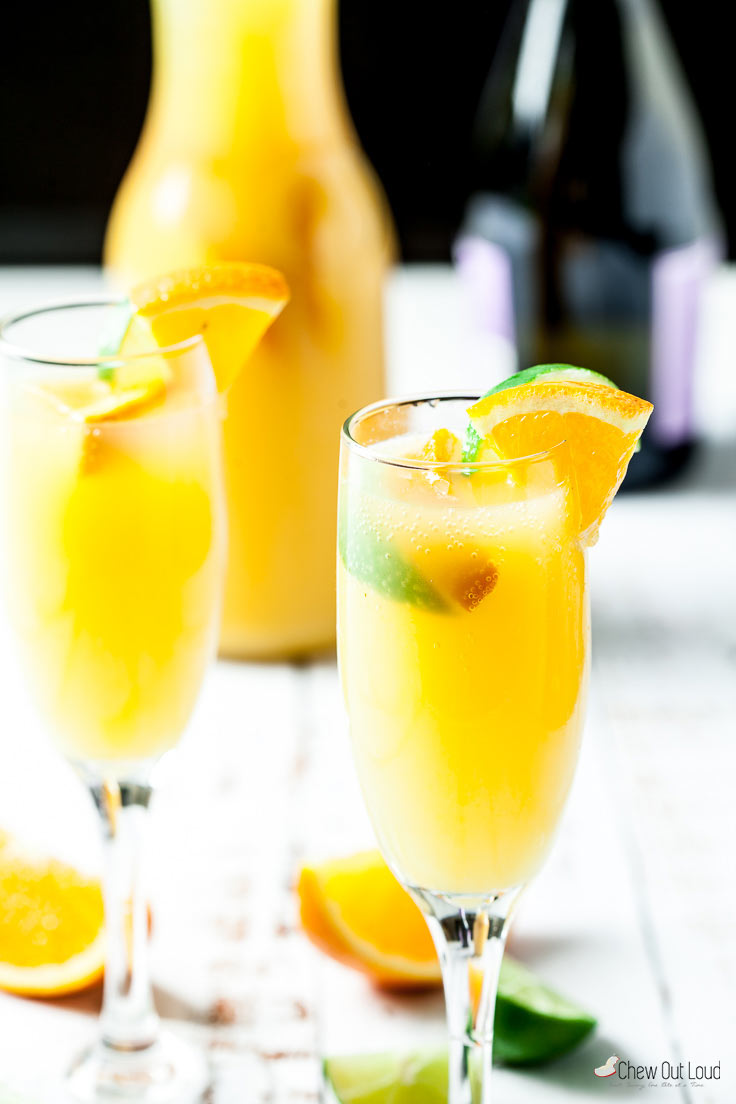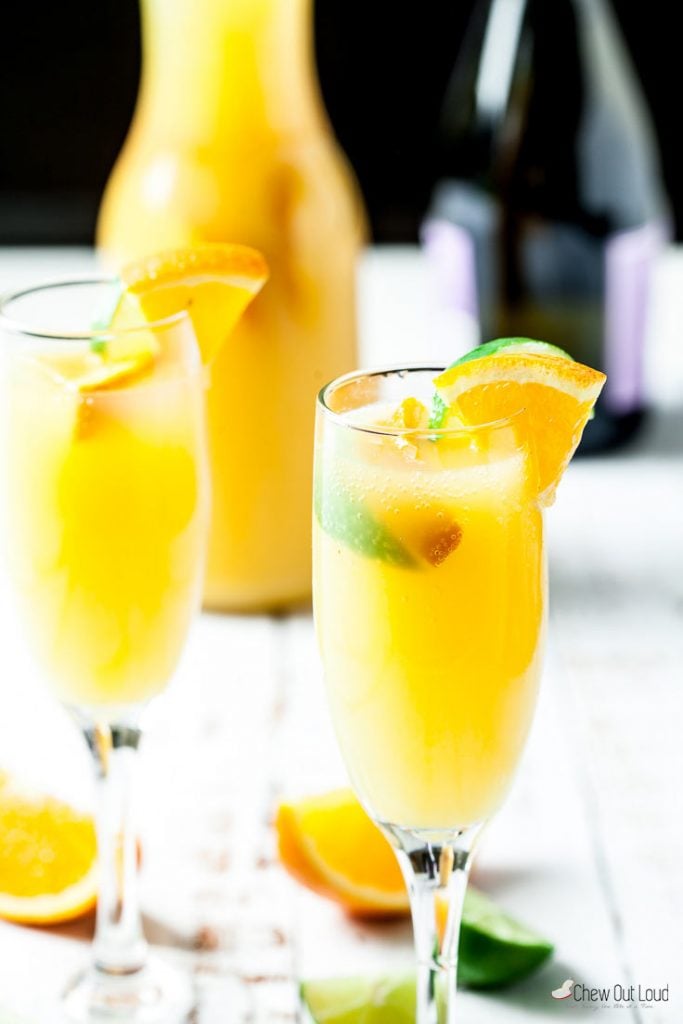 Why This Recipe Stands Out
It's seriously better than anything you can get from a restaurant (especially if you use freshly squeezed OJ)
It's a 2-ingredient cocktail. Three, if you count the lime.
It's ultra sparkly, bubbly, and super fun to sip
It makes wine before noon perfectly acceptable
You don't need super expensive ingredients
But you didn't need a list of reasons to make mimosa. Enjoy.
Commonly Asked Questions
What is bottomless mimosa?
You may have seen restaurant menus offer bottomless mimosas. A bottomless mimosa refers to offering this cocktail at a flat rate with unlimited refills. Bottomless mimosas are popular restaurant offerings for events like Mother's Day brunches and Sunday brunches.
How many calories are in a mimosa?
The number of calories will vary, depending on the sugar content of the oranges/orange juice and the sugar and alcohol content in the type of wine or champagne used. It will also vary, depending on the ounces consumed. Our mimosa recipe contains about 120 calories for a 3/4 cup serving.
What is a mimosa with vodka called?
There may be a few different names for a mimosa with vodka. The most common name for it is a screwdriver cocktail, which is simply orange juice mixed with vodka instead of champagne. When orange juice is mixed with both champagne and vodka together, it's often called mimosa-screwdriver, or it's called an Absolut mimosa when using that particular vodka brand.
What is the best alcohol for mimosa?
It's most common to use a bubbly wine, such as an Italian prosecco or a Spanish cava. Both are more affordable than champagne, and are favored for their budget-friendliness and bubbly crispness. Since you're mixing it with juice, it makes sense to use an affordable prosecco vs. a pricier champagne.
Did you make this?
Please give us a rating and comment below. We love hearing from you!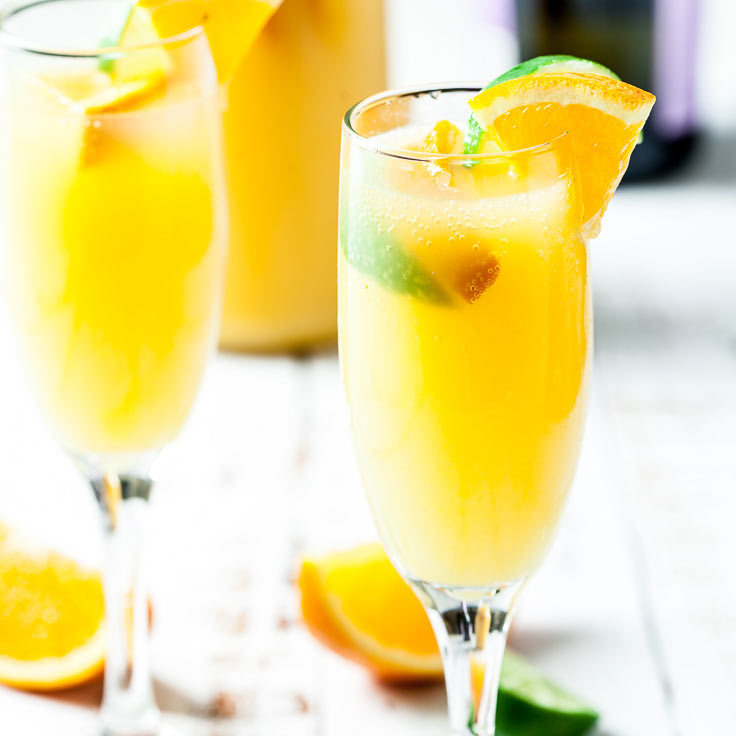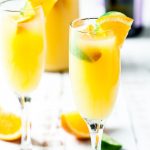 The Best Mimosa Recipe
Congratulations on finding the Best Mimosa Recipe. If you make this for any gathering, you'll become famous for your mimosas.
Ingredients
2

parts Prosecco

,

or a good quality champagne

1

part freshly squeezed orange juice

,

no pulp

Optional: lime wedges and orange wedges for garnish
Instructions
Be sure the juice and wine are very cold. Gently combine desired amount of juice and wine into a pitcher or individual flutes/glasses – note that the cleaner your pitcher and glasses are, the better they'll retain bubbles. If using pitcher, give a gentle stir before serving. Otherwise, do not stir.

Add a splash of lime to each flute/glass; garnish as desired and serve immediately.
Notes
For a bubbly non-alcoholic version, simply replace the prosecco/champagne with plain club soda or lemon-lime soda.
If you must use store-bought orange juice, be sure to buy pulp-free, 100% fresh squeezed juice.
If you enjoyed this recipe, please come back and give it a rating ♡
Nutrition (per serving)
Serving:
1
g
|
Calories:
123
kcal
|
Carbohydrates:
24.9
g
|
Protein:
1.8
g
|
Fat:
4.5
g
|
Saturated Fat:
2.1
g
|
Sodium:
15
mg
|
Fiber:
12.4
g
|
Sugar:
5.2
g
Deliciously Easy Cocktails
The Best Paloma Cocktail Recipe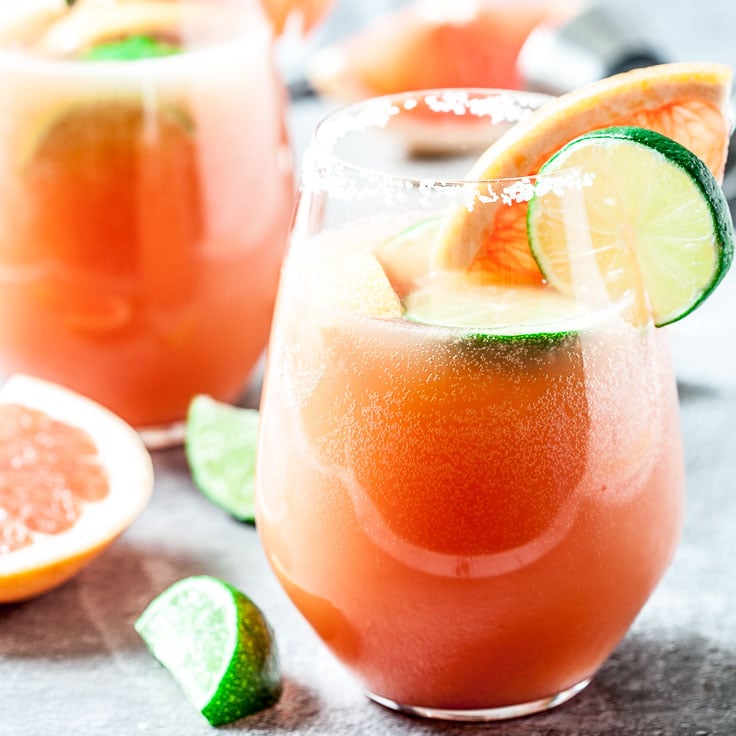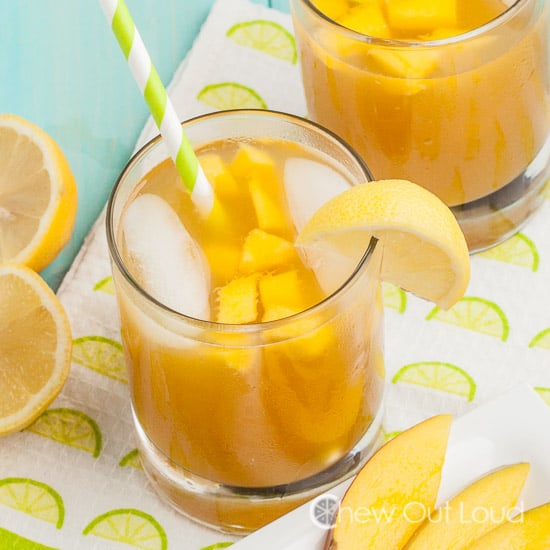 Easy Ginger Pear Sangria Recipe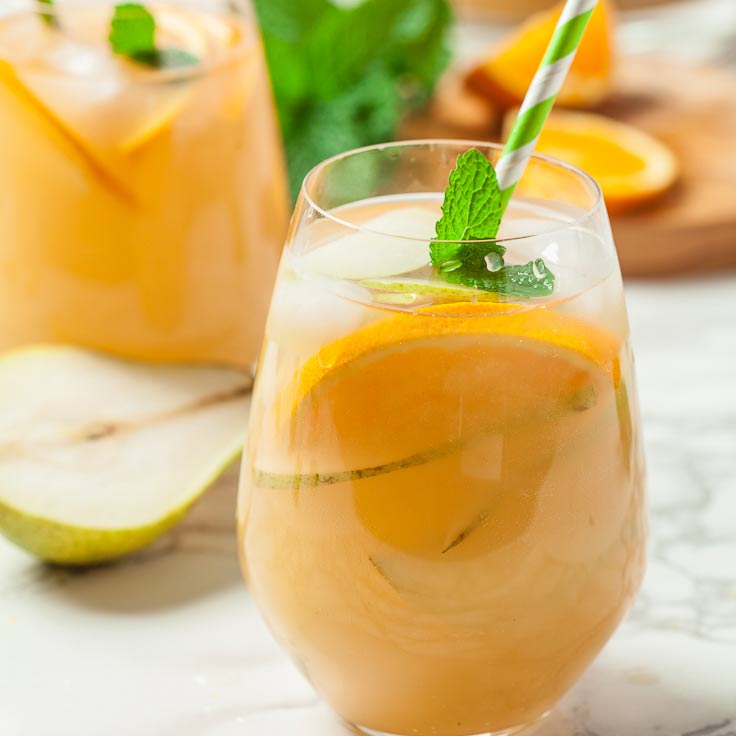 Big Batch Pineapple Margaritas Recipe