21 Easy, Delicious Brunch Recipes
By Amy Dong
Published May. 8, 2020
Updated Oct. 13, 2021
We rounded up our favorite brunch recipes. From savory to sweet, they're tried-and-true brunch recipes your family will love. Most of them are make-ahead recipes, so your morning can be easy breezy.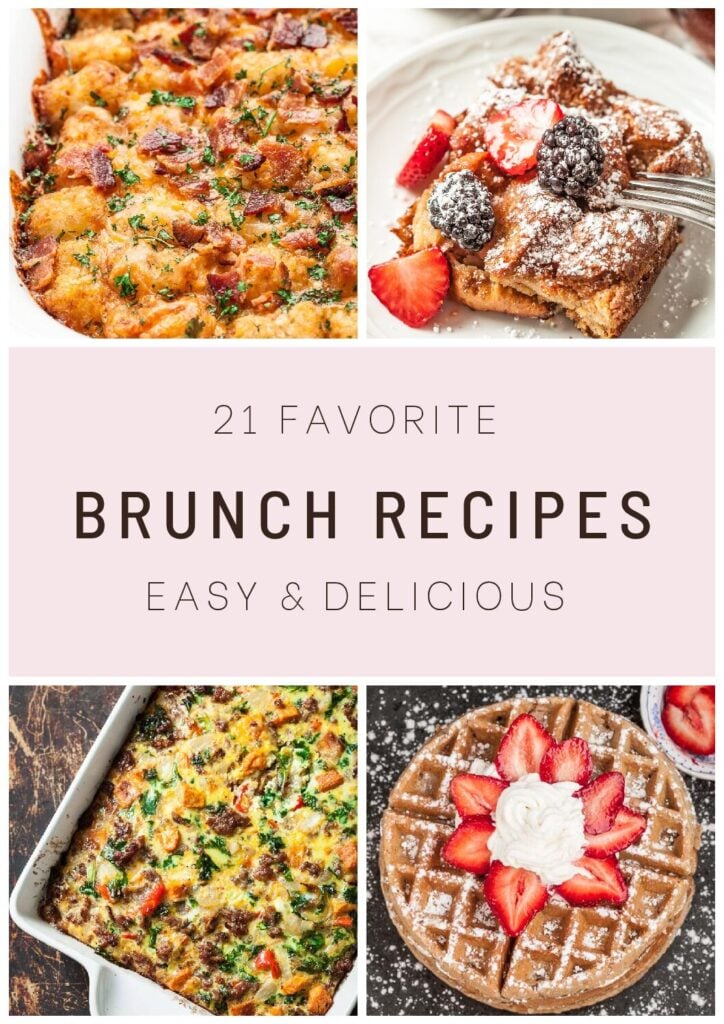 favorite easy brunch recipes
Cheesy Tater Tot Breakfast Bake. This is currently our most famous brunch casserole. It's featured all over the web, and for good reason. It's easy, make-ahead, and delish. Who doesn't like crispy potatoes over layers of sausage, eggs, and cheese?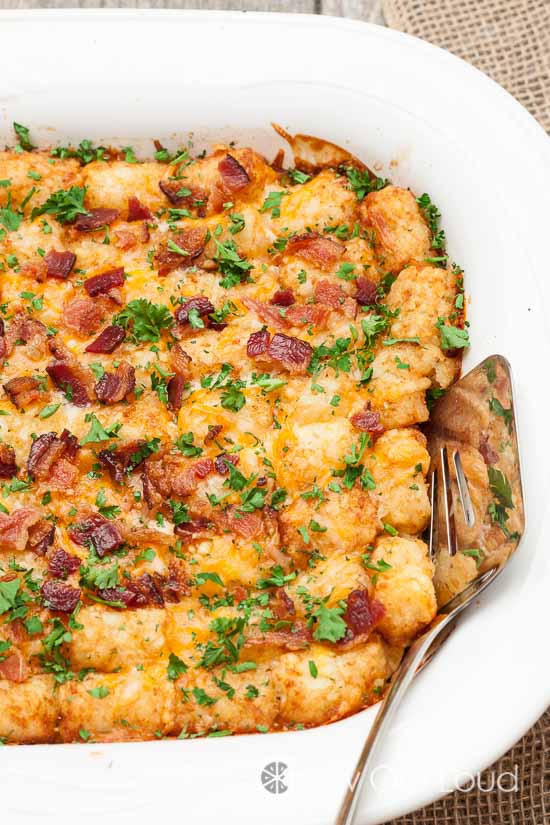 Enchilada Breakfast Casserole. Huge on flavor, easy on time. Simply assemble the night before and bake the next day for a scrumptious brunch dish. It's festive with all the flavors of an enchilada, but in breakfast form. Perfect for potlucks.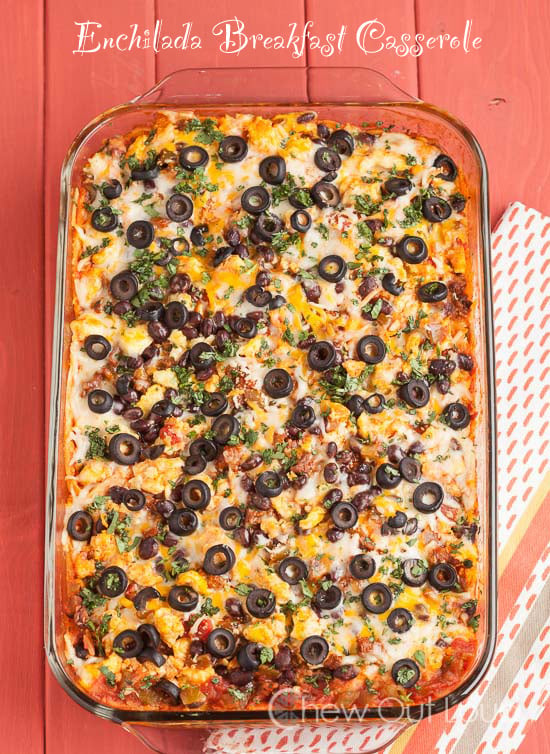 Easy Pull Apart Sticky Buns can be made in a jiffy; the results are mouthwatering. Perfect for any brunch gathering. Both grown ups and kids alike will adore these soft sticky buns.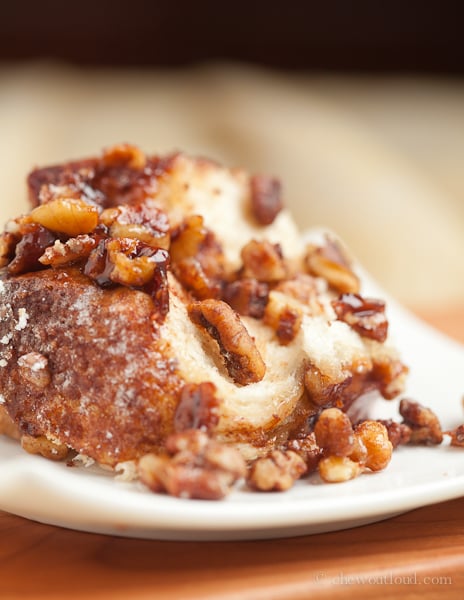 This Texas French Toast Bake has become a Pin-sation. Everyone I make this for asks for the recipe, and there are never ever any leftovers.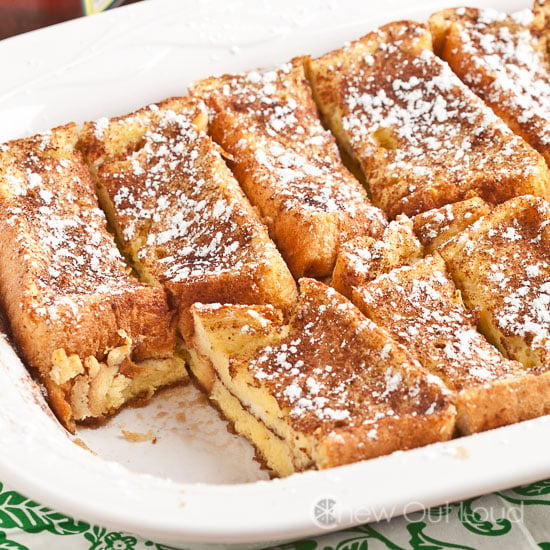 Watch Texas French Toast In Action:
---
Cheesy Ham and Hash Brown Casserole. Put your leftover ham to good use the next morning. If ham isn't your thing, try bacon, sausage, or go meatless. It's deliciously cheesy and comforting. A brunch item everyone flocks to.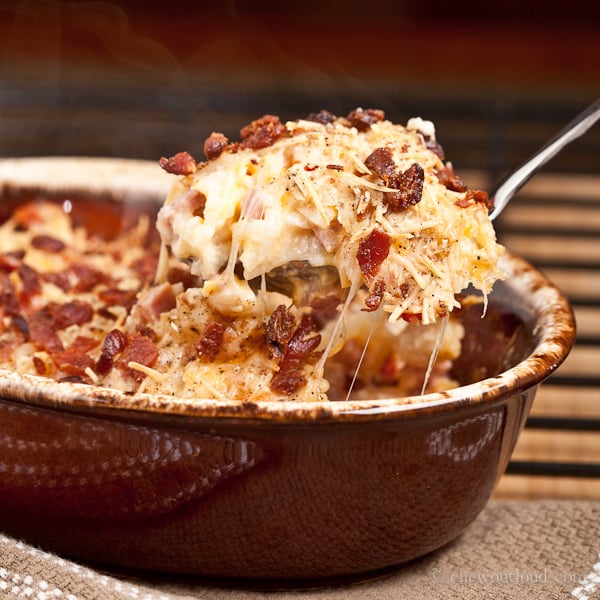 Eggs Benedict Casserole. The one thing I always order when I go out for brunch is a plate of Eggs Benedict. But who wants to slave over perfectly poached eggs in the morning at home? When brunching at home, we make this Eggs Benedict Casserole; all the luscious flavors you want without hassle.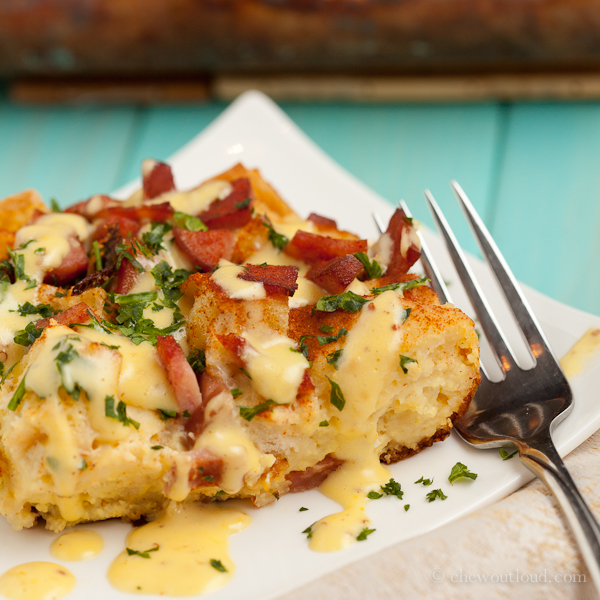 Baked French Toast Casserole with Streusel. This is a fail-proof recipe I use every time I want a crowd pleaser. People love the streusel on this. It's super easy to put this together the night before and bake the day of. Then watch it disappear as friends and family dig in.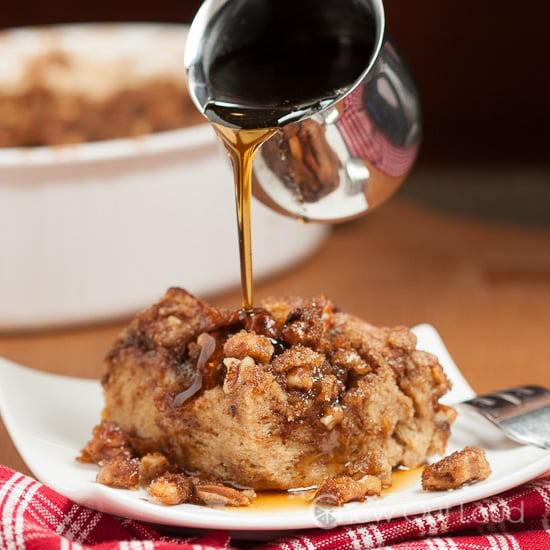 Big Blueberry Muffins, Bakery Style. Why pay $5 for a bakery muffin when you can make these even-better ones at home? You could have a dozen of them. People will love you for this.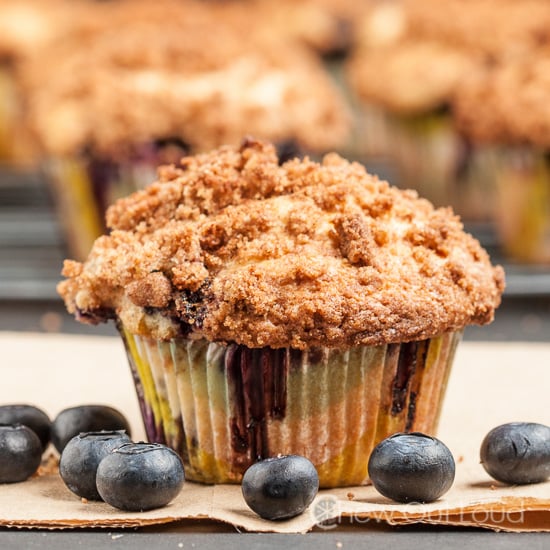 From-Scratch Funfetti Pancakes. There's hardly anything more fun and happy than Funfetti Pancakes in the morning! It's not just for kiddos, either. These taste almost like cake batter, but they're distinctively pancake. So fluffy soft.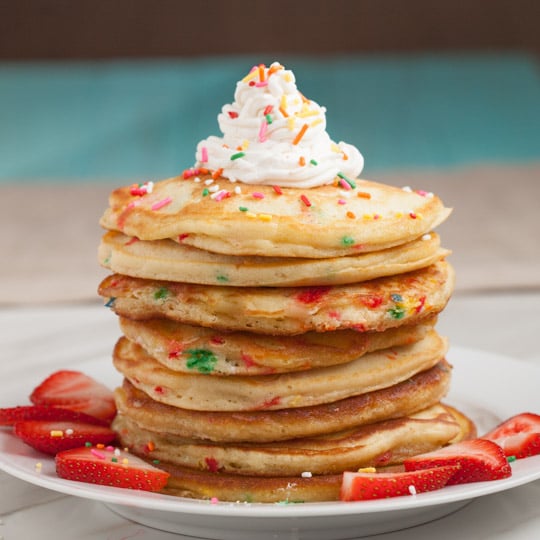 Best Blueberry Lemon Bundt Cake. So it's a cake, but it's got every right to be eaten before lunch. Bursting with lemons and blueberries, this moist cake is perfect on the brunch menu.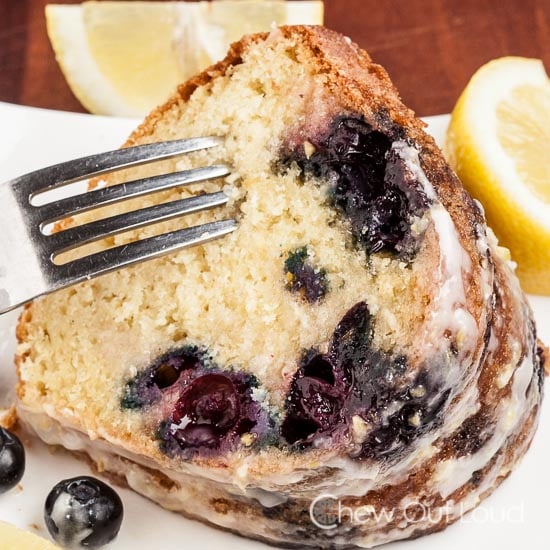 Apple Texas French Toast Bake. This is a hunk of a French Toast bake, loaded with apples and spice and everything nice. It's a winner every time.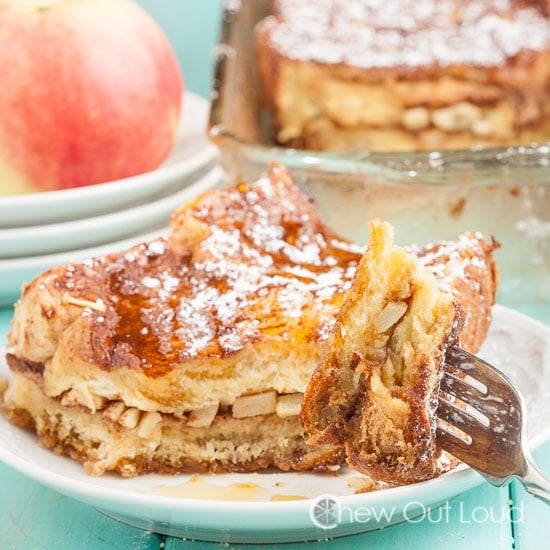 White Chocolate Raspberry Scones. Ever since I fell in love with these at the local farmer's market, I've been making them at home during the off seasons. These are my kids' favorite scones in the whole wide world. I heartily agree.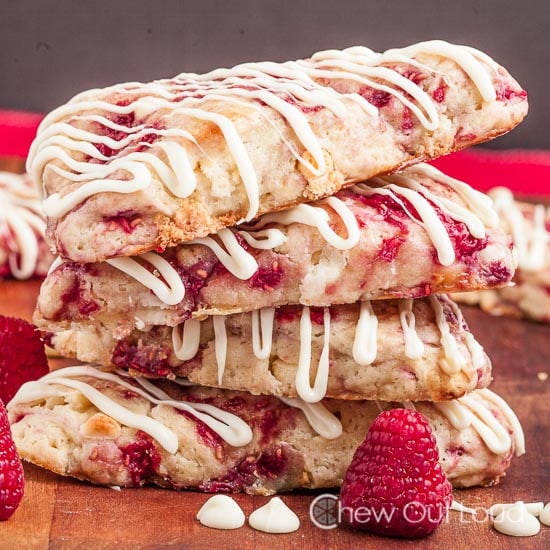 If muffins are more your thing, These White Chocolate Raspberry Muffins will rock your world. Or brunch table, at least. Moist, chock full of raspberries, and worth every bite. Once again – no need to shell out five bucks per muffin, when you can make a dozen at home.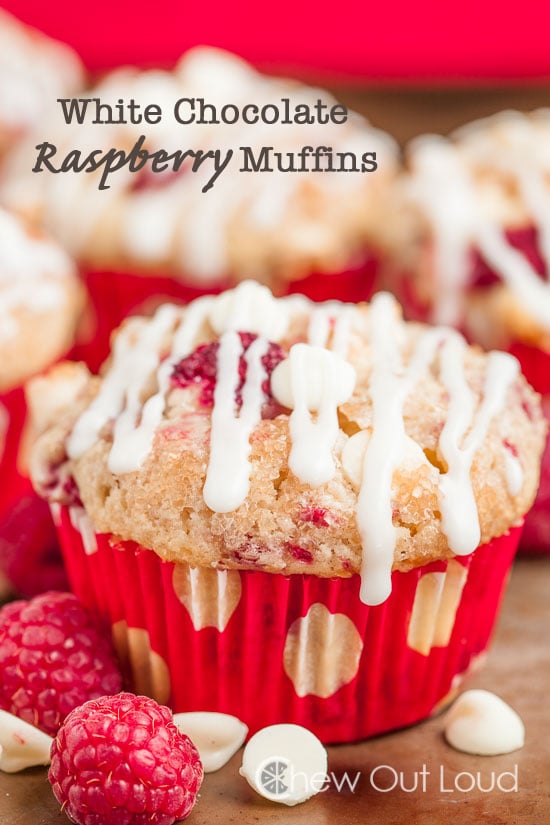 Cheesy Potato Casserole. There's hardly anything more comforting than a cheesy, luscious potato casserole to share with all your brunchers. So easy to make.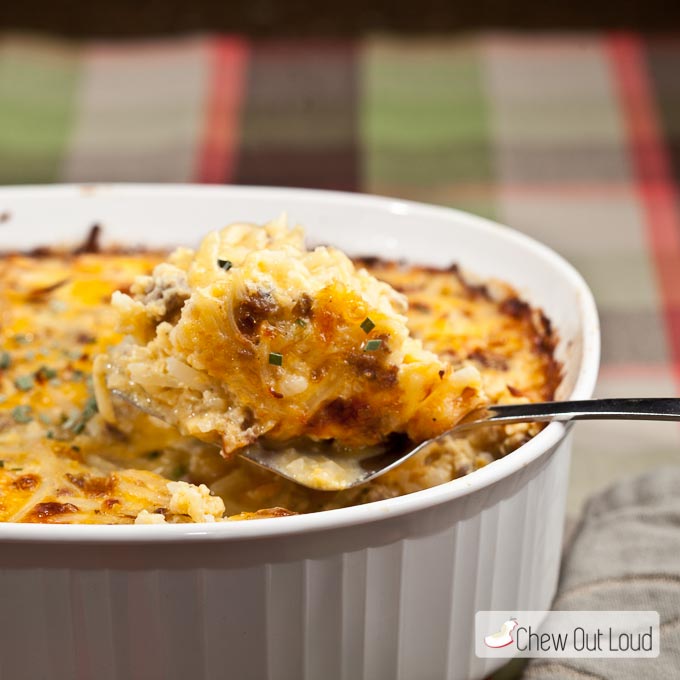 English Muffin Breakfast Casserole. Be bold. Shake it up. Use English muffins in your brunch bake. Deliciously satisfying.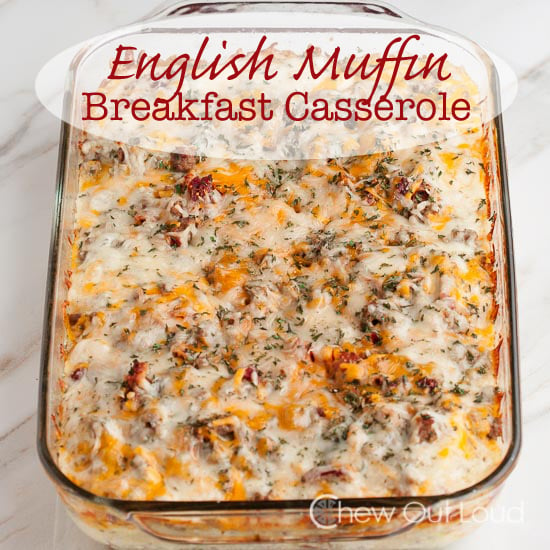 Fluffiest Wheat Waffles. How fun would it be to host a waffle bar? These waffles are superbly fluffy and tender; you won't believe there's whole wheat in 'em.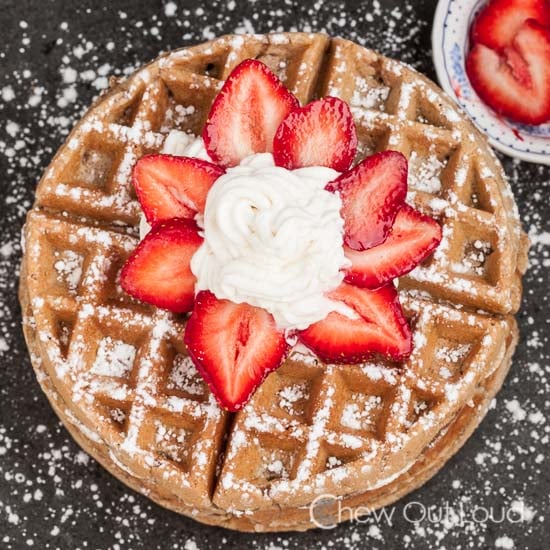 Baked Pumpkin French Toast Casserole. Pumpkins aren't only for fall. Not when you use pure canned pumpkin, anyhow. Super easy and absolutely scrumptious.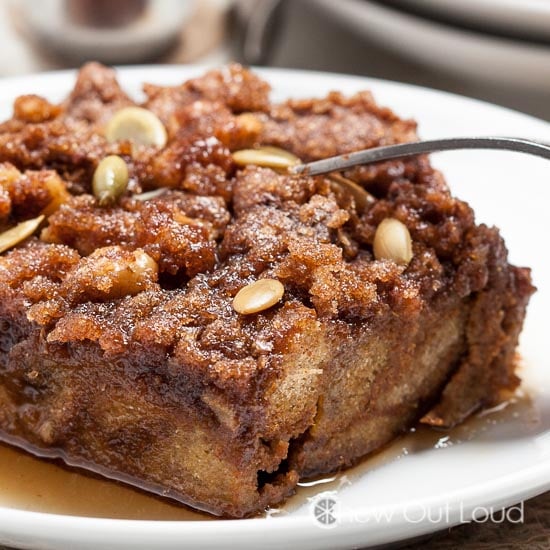 Lemon Almond Poppyseed Bread. We love our quick breads around here. For one thing, they're quick. And easy. And always moist 'n delicious. Lemons, almond, and poppyseed are a trifecta to be reckoned with.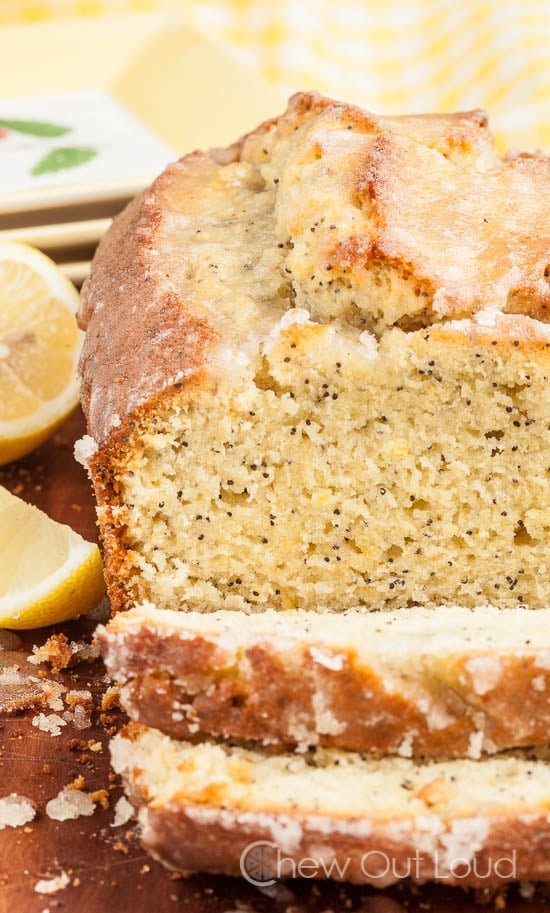 Cinnamon Coffee Cake. Go ahead. Pour yourself a hot mug of your favorite morning joe and a thick slice of this mouthwatering coffee cake. It hits the spot.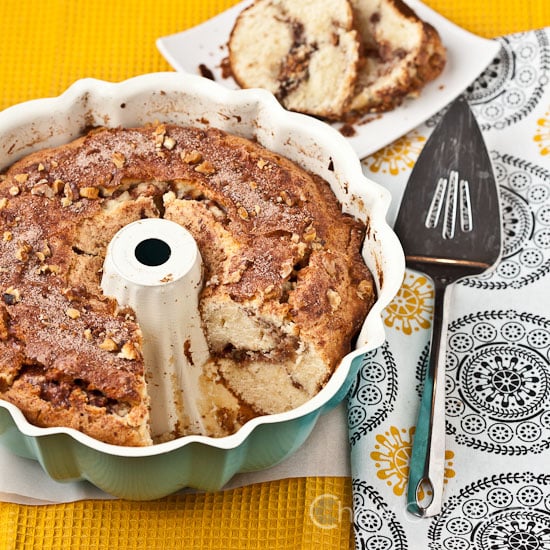 These are the best Cinnamon Rolls with Cream Cheese…ever. I could have done pix of them all lathered up with cream cheese frosting, but these rolls are SO good as they are. That's not to say we didn't drizzle on the cream cheese frosting, but I went light on the frosting because the melt-in-your-mouth cinna rolls are THAT good.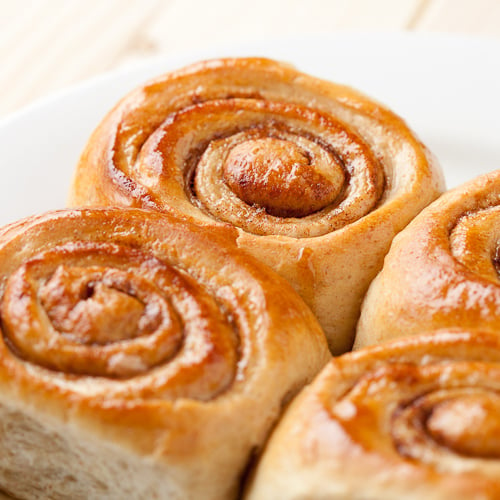 Great is your reward for reading this far. My personal favorite morning casserole: Hash Brown Tomato Breakfast Bake. Layers of hash browns, sausage, spinach, tomatoes, and cheese make up this hearty brunch dish. It's oh-so-good.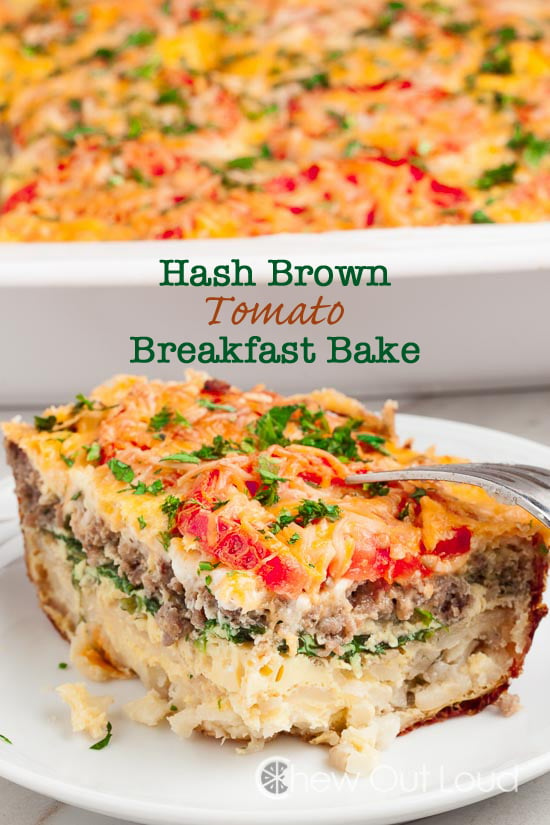 Hope you enjoyed this mini brunch roundup!