The Best Mojitos
Mojitos are just the thing for parties, gatherings, or a warm evening on the porch. We have made and remade Mojitos until we got the recipe just right. Here you go.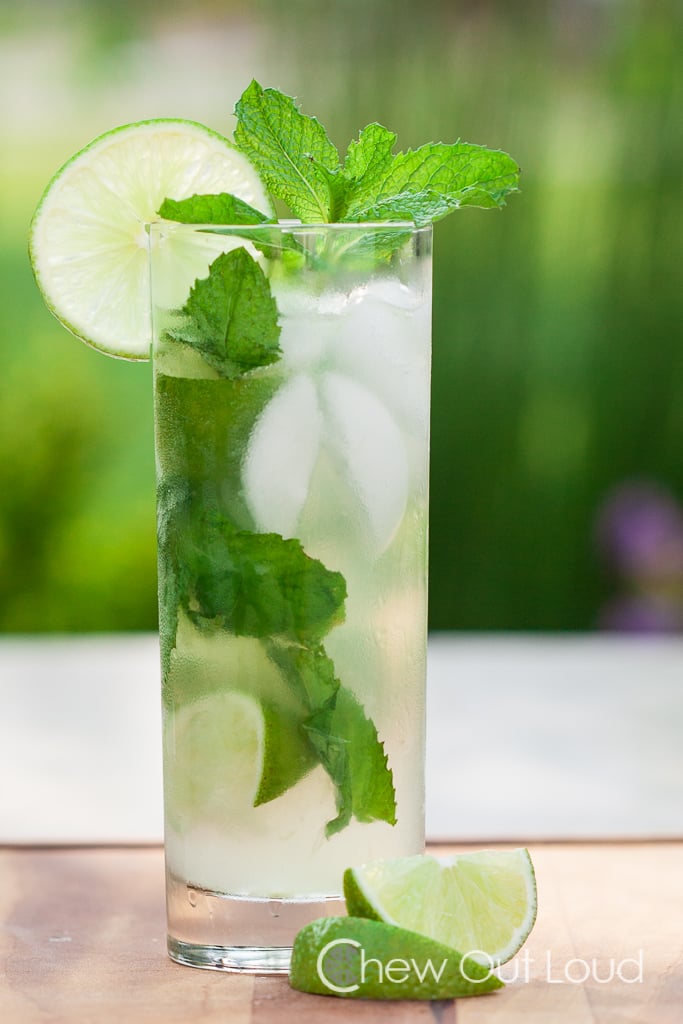 In our house, we've got our kitchen roles down. The Biggest Little is our waffle maker. The Middle Little is our egg scrambler. The Littlest Little is the eater. I'm the bake + cook girl. Hubby holds the title for coffee and wine connoisseur. The man takes his beans and grapes seriously.
I'm secretly tickled that one of us knows something about wine and food pairings, because I get lost in that whole maze.
Last year, Hubby surprised me by taking his skills to a new territory. He stepped into the realm of Mojitos. If you know my guy, you know he's a perfectionist and will tirelessly fix anything that's wrong until it's right.
That goes for making Mojitos, too. Perfectionists don't discriminate…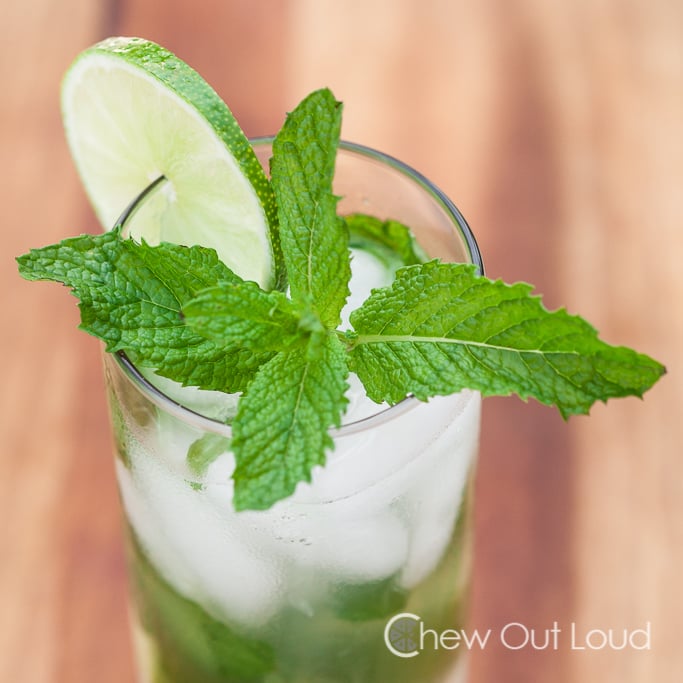 I gotta admit, it's pretty disappointing to order Mojitos at restaurants for $8 a pop and get watered down ice liquid in return. So when Hubby makes these well-balanced Mojitos for dinner parties, I don't complain. At all.
In true fashion, there's no cutting corners with this Mojitos recipe. What makes this recipe a standout is the infused simple syrup.
Fresh minty mint is a must, of course. Steeping the mint in a mixture of sugar and water will get your simple syrup ridiculously flavorful.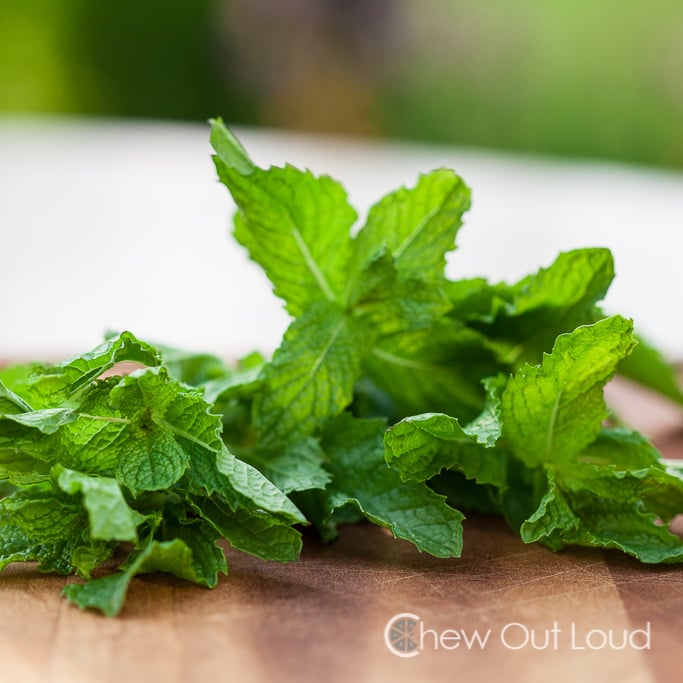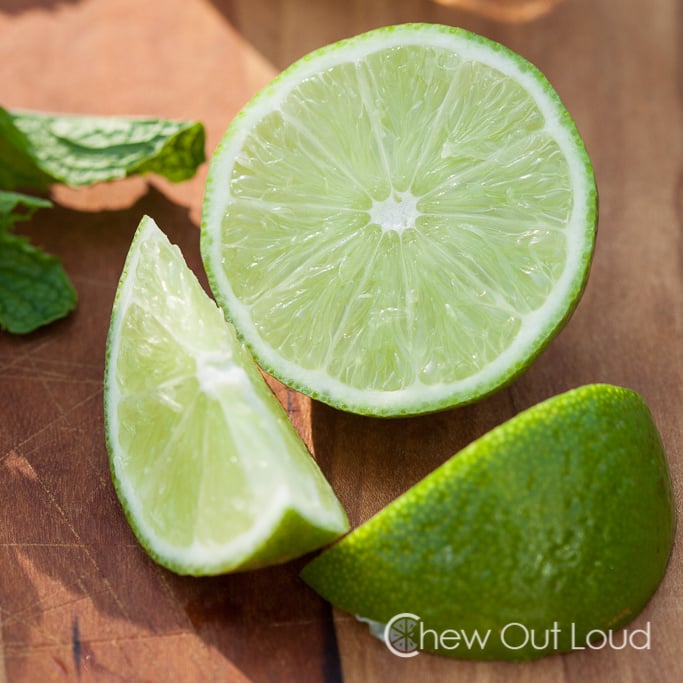 You won't wonder where in the world the flavor is. One sip and you'll know it's all there.
Combine cooled simple syrup with just the right proportions of freshly squeezed lime juice and club soda.
The result is a superbly refreshing, minty, limey, sweet [but not overly sweet] drink you'll proudly serve your friends.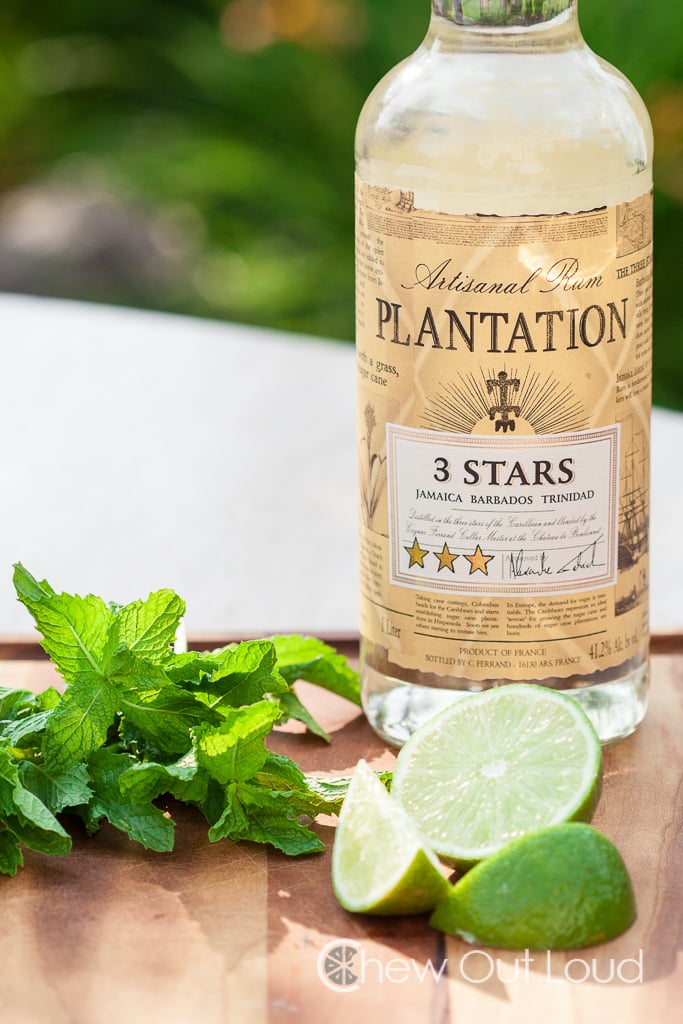 We love our Mojitos with fresh and chunky salsa, totally homemade tacos, shrimp ceviche, or carnitas. And my favorite – Cuban Braised Pork with Mojo.
You simply can't go wrong serving icy cold glasses of Mojitos with any Cuban or Mexican themed dinner party.
Happy Weekend, and Enjoy!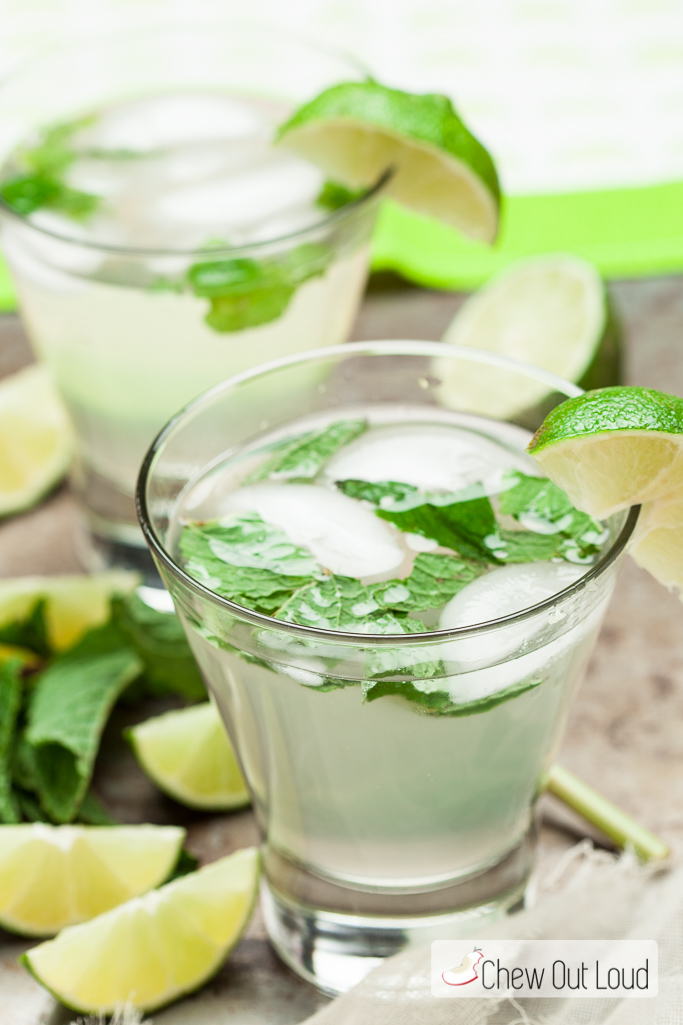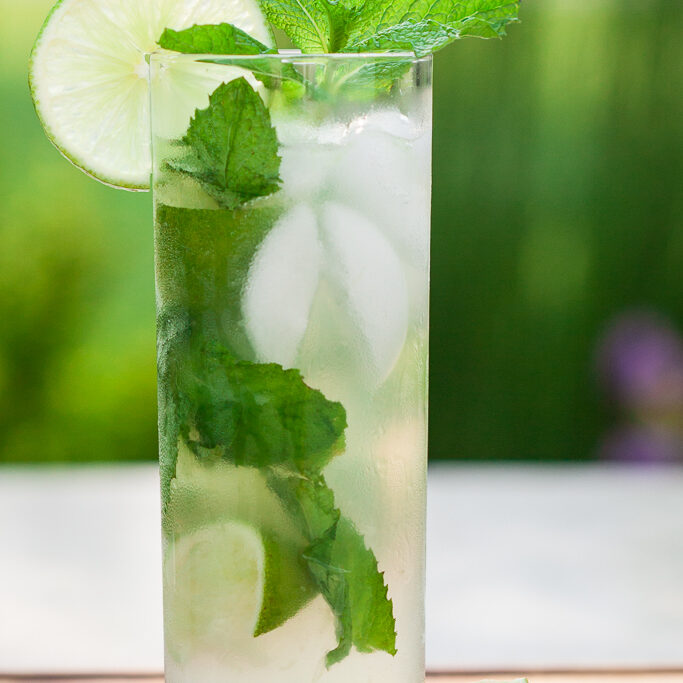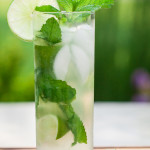 The Best Mojitos
Ingredients
For the Infused Simple Syrup:
For the Mojitos:
1

lime

24

whole mint leaves

,

no stems

6

oz

white rum

Club soda or lemon-lime sparkling water to top off
Instructions
Do ahead: Over medium heat, add sugar and water in a small pot. Bring to a boil. Add the 1 cup mint leaves and boil 1 minute. Remove from heat and let sit 30 minutes to infuse. Strain infused syrup into a container and set aside. (Any leftover syrup can be stored in the fridge for future use.)

Cut the lime into quarters.

Squeeze the juice of two lime quarters into a highball glass, adding the squeezed lime into the glass as well.

Add half of the mint leaves into the glass and muddle together, taking care to only bruise the mint leaves and not crush them. Don't muddle too hard, or mint can turn bitter.

Fill the glasses with ice to the top. Add 3 oz white rum and 2 oz of the infused syrup to each glass. Top each glass with club soda, gently stir, and serve immediately.
Did you make this?
Leave a comment below and tag @chewoutloud on Instagram