Chunky Salsa with Corn
Chock full of great ingredients, easy to memorize, and always a crowd pleaser. Guilt-free snacking addiction guaranteed.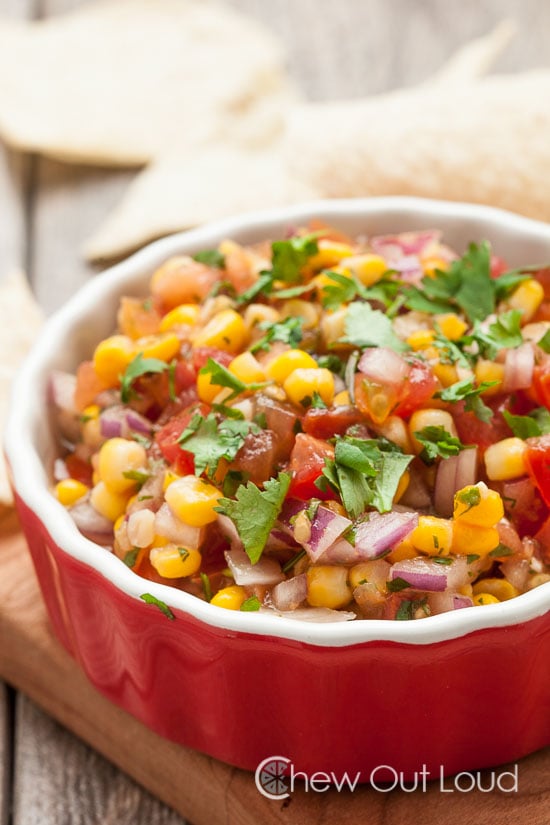 In this era of iEverything, it's hard to get by without some device that's smarter than me.
I'm not sure how life happened without my iPhone in that past life of pagers and flip phones. Of course way back then nobody had smart phones so life just ran at a difference pace.
A few years ago I was stubbornly resistant towards getting an iPad because why would I need a Retina Thing when I've gotten along perfectly without one for decades. Starting to sound like my mom.
Fast forward three years later. I'm addicted to my iPad. It's like a living appendage attached to my body.
I use it for everything from blog work to scheduling my calendar to learning about breaking news.
Not to mention that it plays Spotify while doubling up as my recipe book while I bust a move in the kitchen…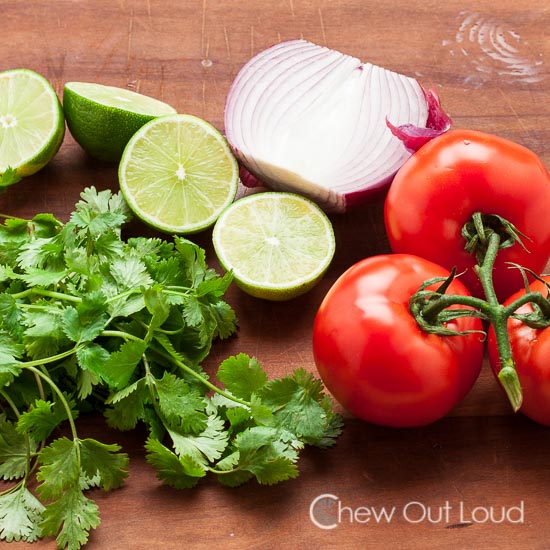 This is why I'm just a little heart broken over my broken iPad.
I dropped my lovely tech piece 1 foot from the ground. Just one little foot. Sadly, my case protector wasn't really a corner protector. The corner dented and now one half of the screen is dark.
It's hardly the end of the world, but for a food blogger who carries her work on said device, it's enough turn a girl's smile upside down.
Thankfully there are recipes that are so easy, I know them by heart.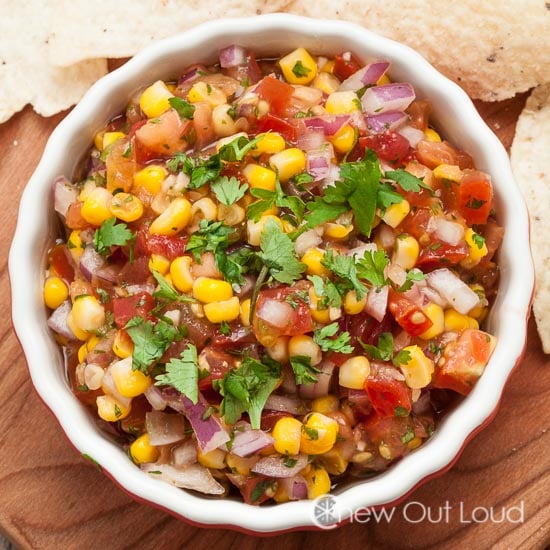 Like this Chunky Fresh Salsa with Corn. Sometimes I make it plain without corn; sometimes I add it to my guac for an awesome Guacamole Salsa.
No matter the spin, this is a fail proof recipe that will satisfy friends and family time and time again. It often vanishes even faster than more indulgent dips.
Here's to trusty old recipes we make over and over again straight from memory.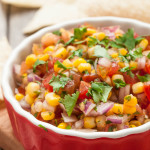 Chunky Salsa with Corn
This is one guilt-free snack that will have everyone coming back for more and more. It's super easy, can be made a day ahead, and bursting with fresh flavors. Serve with corn chips, tortilla chips, or over tex mex dishes.
Ingredients
1

cups

sweet corn kernels

,

if canned, drain first

¼

quarter of a medium onion, chopped

juice of 2 whole limes

¼

cup

chopped cilantro

4

large vine-ripened tomatoes

,

chopped

1

clove

garlic

,

minced

½

tsp

kosher salt and freshly ground black pepper
Instructions
In a glass bowl, combine all ingredients and stir to mix well. Add more salt and black pepper to taste, if needed Salsa is best made either the night before or at least several hours ahead of time to allow flavors to meld.

Keep in airtight container, chilled, until ready to serve.
Did you make this?
Leave a comment below and tag @chewoutloud on Instagram
Source: Chew Out Loud
Here are a few of our family-friends approved healthy dips!
1. Guacamole Salsa. The best of both worlds. Chunky fresh salsa and Creamy guacamole in one.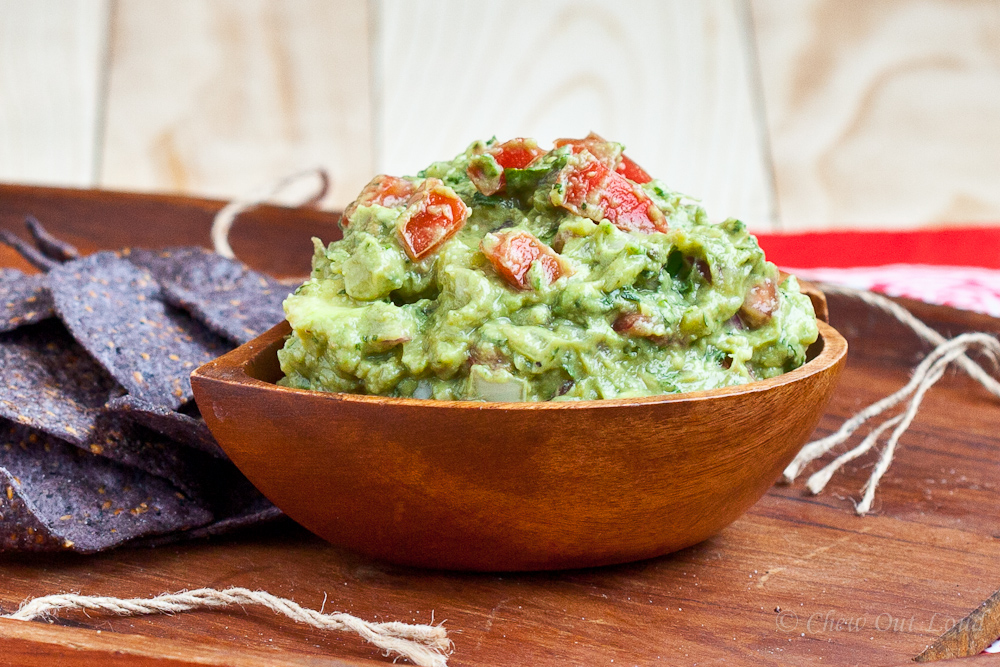 Black Bean Avocado Salsa Dip. This is spectacular. Edible by the spoonful.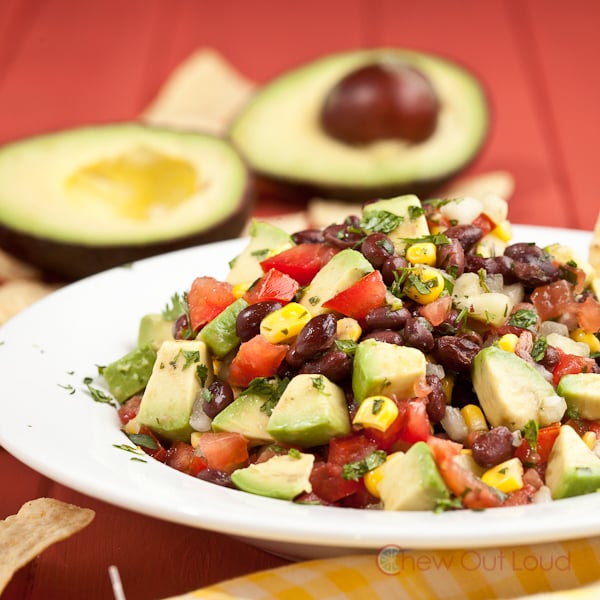 Avocado Hummus. This avocado hummus is full of goodness. Healthy, creamy, smooth, and great for yourself or get togethers.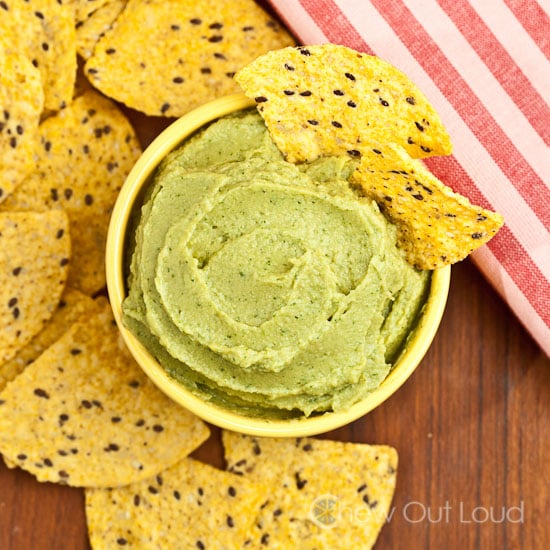 We'd love to have you follow us on Pinterest, where we pin the best finds!
Follow us on Facebook and Twitter for the newest recipes and giveaway prizes (enter our current $50 Target giveaway!!)
Hang with us on Instagram for behind-the-scenes shots of the food we make and lots of inspiration.