Yogurt Banana Chocolate Bread
Yogurt-Banana-Chocolate-Bread. That's quite a mouthful. There's no other way to describe this wholesome, rich, moist, thick bread! This is a densely satisfying bread for breakfast, brunch, and snack. It's got everything I love in it, and more.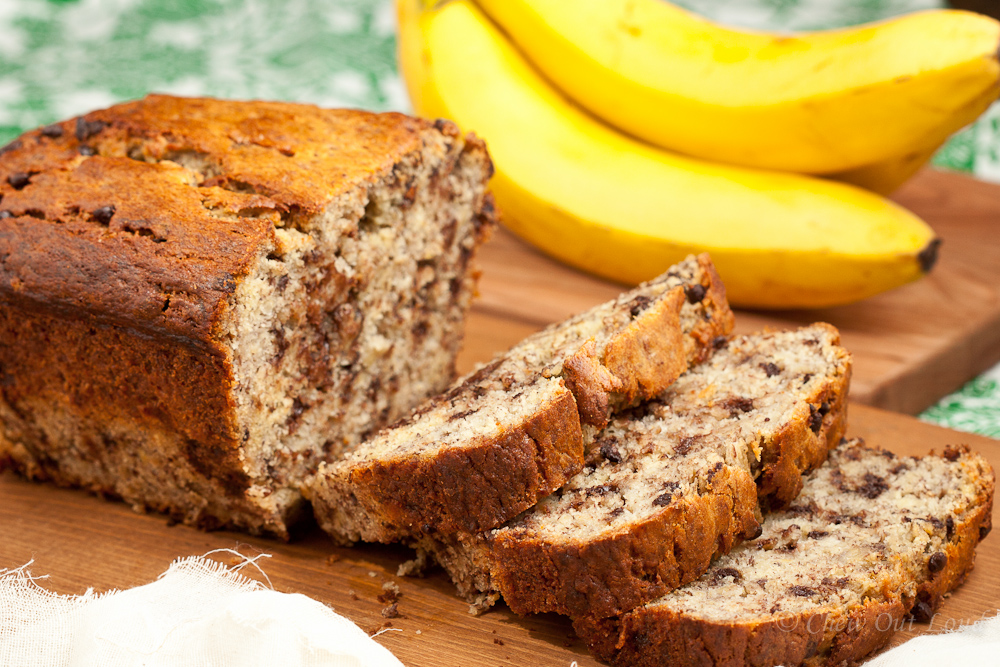 We just returned from our regular trip back to So. Cal., where we're from. It can be challenging to travel with kiddos, but the memory-making is important to us since our entire extended family is in CA. Nobody wanted to relocate to the Arctic with us.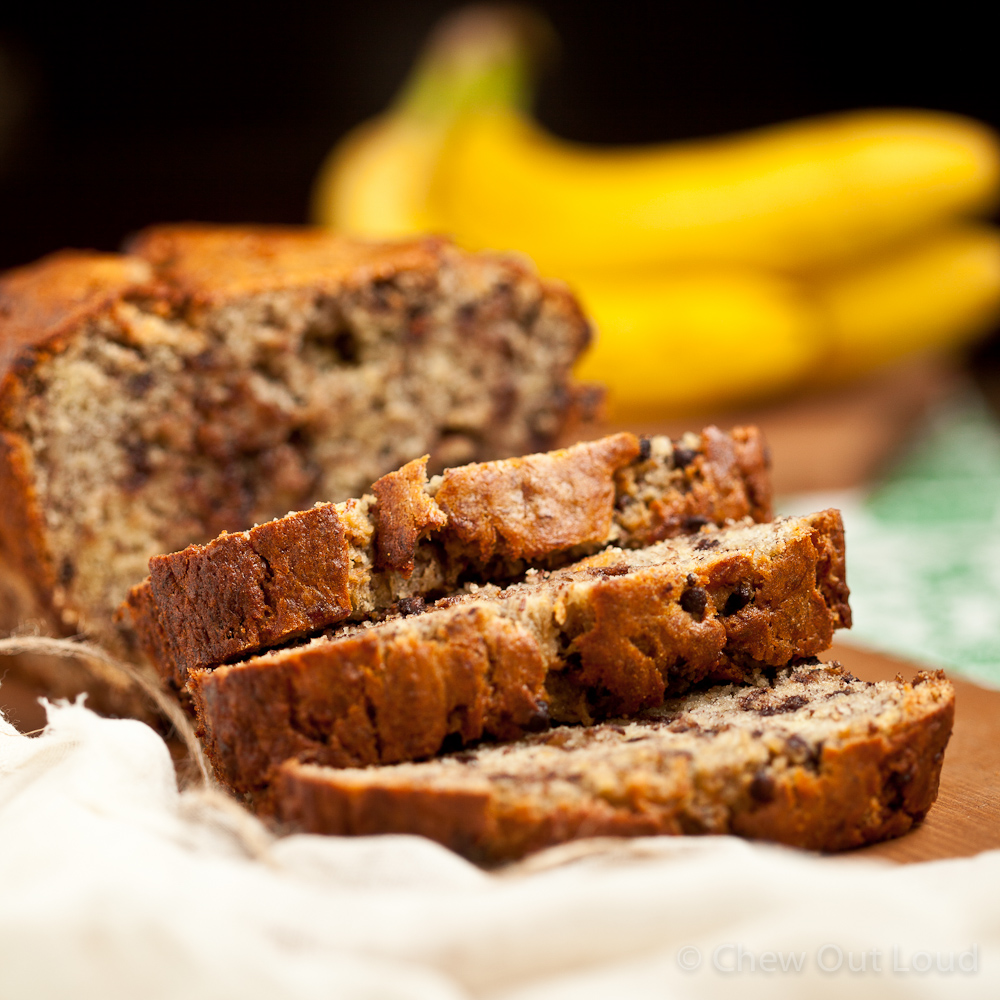 It wouldn't have been a real trip without the usual visits to our favorite Cali eateries, being the silly foodies that we are. Actually, any trip we take tends to revolve around food somehow. Yet no amount of In 'n Out can rival my mom and dad's home cooking. And they cooked up a storm.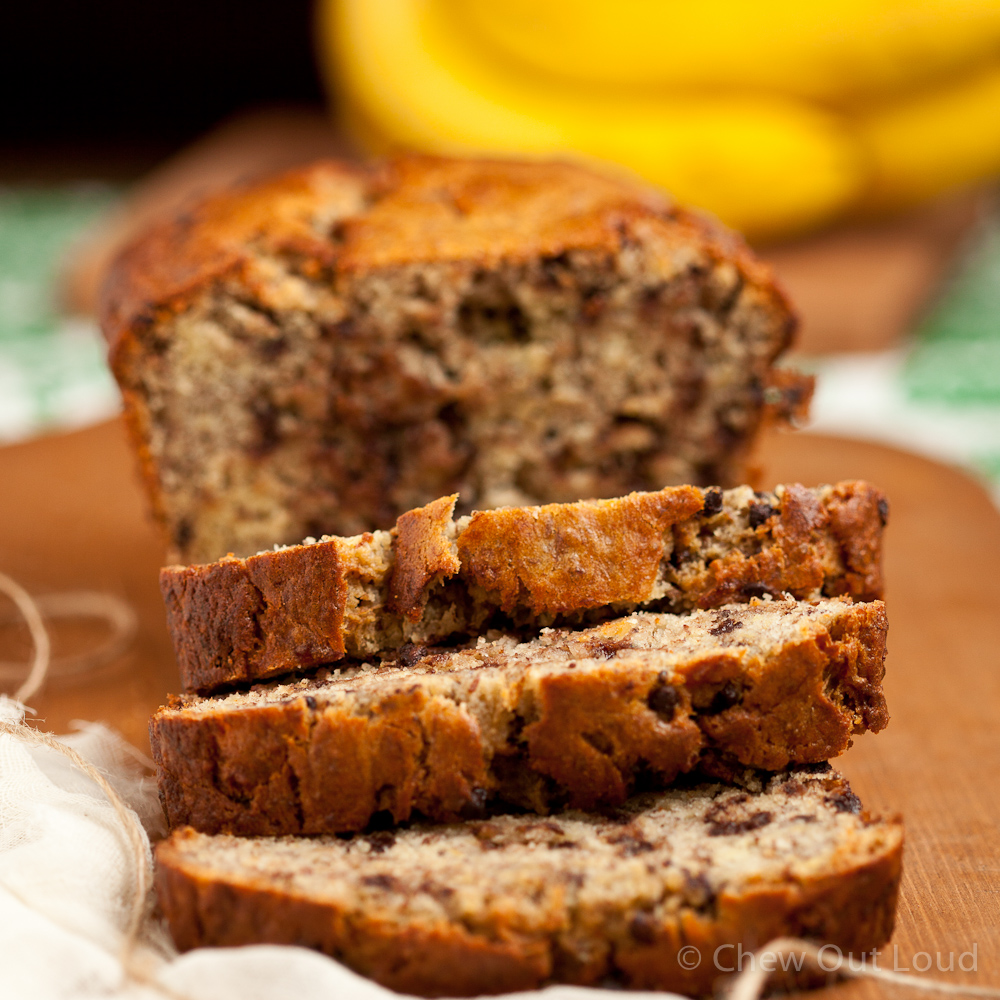 I'm not sure what all that has to do with this Yogurt Banana Chocolate Bread, except that it's obvious my parents' love of cooking was passed down to me. Hopefully, I'm passing it on with all the cooking/baking I do with my own family now.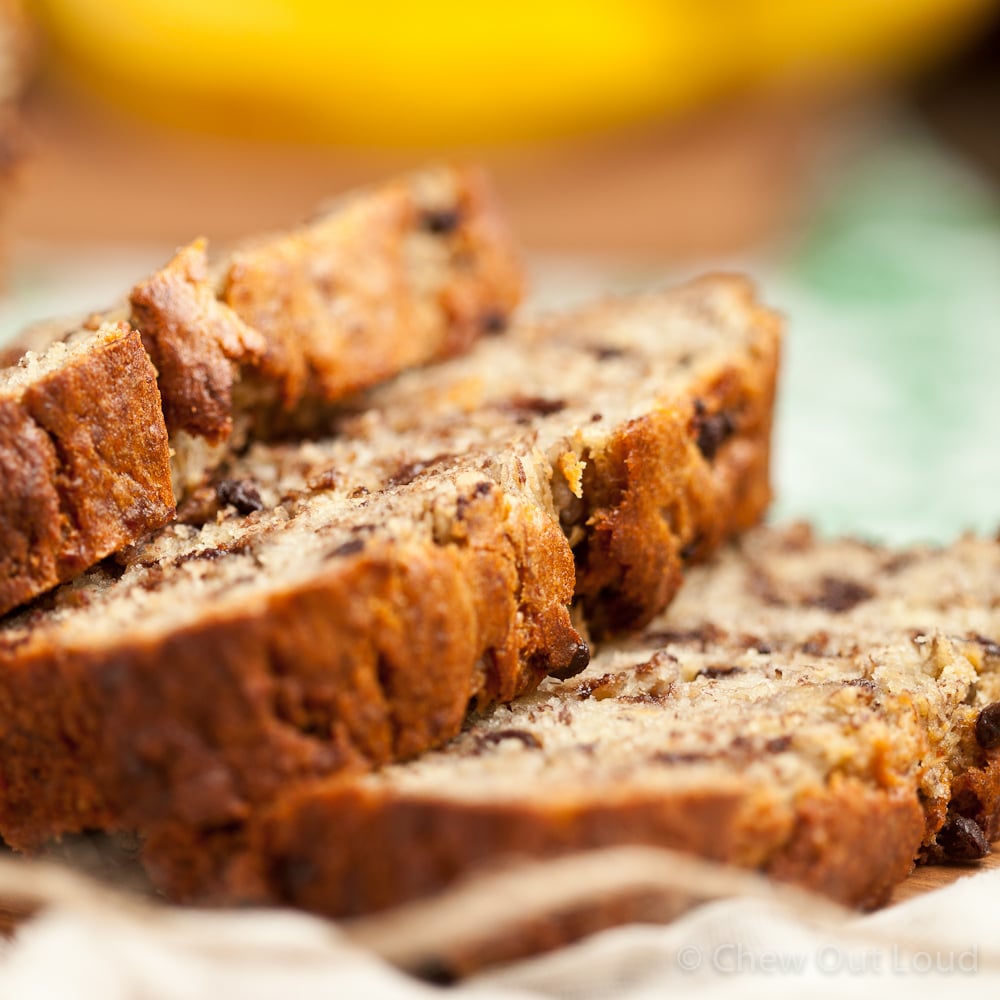 Back to the banana bread. This sweetie's loaded with super ripe bananas, protein-rich yogurt, flax, and a healthy dose of chocolate. So rich, dense, moist, and just the right amount of sweetness! I'd say this bread lasted about one day in our house. We never have leftovers with this bread, but I'm guessing it would freeze beautifully.
Enjoy!
———————————————————————————————
RECIPE (1 9×5 loaf)
INGREDIENTS
1/2 cup softened butter (room temp)
1 cup granulated sugar
2 large eggs, room temp
2 tsp vanilla extract
1 3/4 cups all purpose flour
1/4 cup dry flax meal
1 tsp baking soda
1 tsp baking powder
1/2 tsp table salt
1/2 cup plain yogurt
1 cup over-ripe, mashed bananas
1 cup mini semisweet chocolate morsels (minis melt into the bread better)
DIRECTIONS
Preheat oven to 350F with rack on lower middle position. Grease a 9×5 loaf pan and set aside.
In large bowl of stand mixer, mix the softened butter and sugar until fluffy and light, several minutes. Add the eggs and vanilla and mix to incorporate.
In separate bowl, combine flour, flax, baking soda, baking powder, and salt. Add butter/egg mixture to the dry ingredients, stirring by hand until fully incorporated. Gently fold in the yogurt and mashed bananas with rubber spatula just until combined. Gently fold in the mini chocolate chips, just until combined.
Spread batter evenly into greased loaf pan. Bake about 60 minutes, or until toothpick comes out with tender crumbs attached (not totally clean.) Cool loaf in pan 15 minutes and transfer to wire rack to finish cooling. Cool completely before slicing.
Source: Chew Out Loud