5 Ingredient Energy Bites (No Bake)
These 5 Ingredient Energy Bites are packed with natural goodness in every bite. They're easy, delicious, and perfect for refueling any time of day.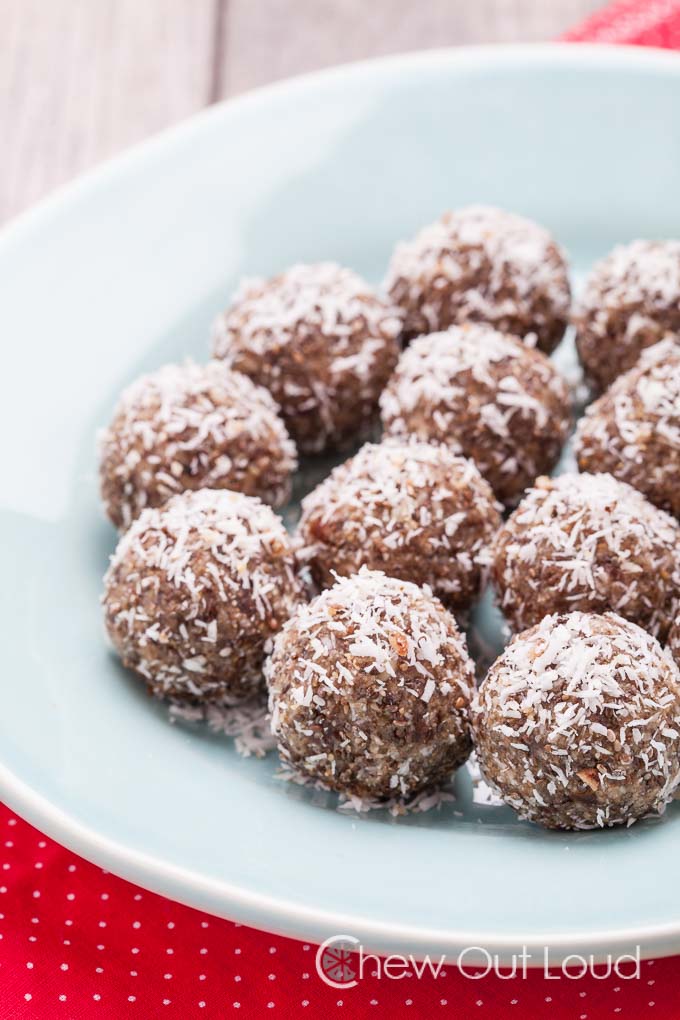 I'm a new auntie again. I only have one sibling, and he and his wife just had their second baby girl.
Now I have two nieces. My sister in law's family side has all girls. My side has all boys. I could eat all the pink buttercream in the world and still have boy babies. That's why I stopped at three.
In fact, I just got back from visiting my good friend at the hospital, where she gave birth to two fraternal twins. Both boys. She already has two little boys at home. My sweet friend is going to need a lot of chocolate.
Whoever said baby gender is 50/50 obvi wasn't correct. If my sister in law ends up having a third girl someday, we'll be sporting a full on yin-yang…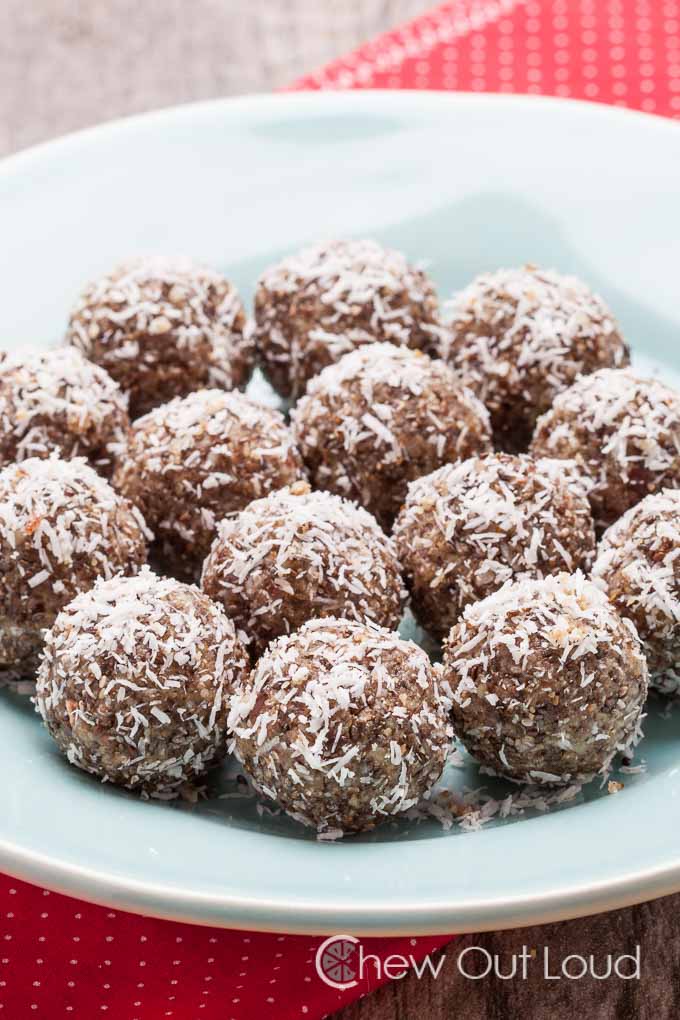 In honor of these two darling mamas that just gave birth to their newbies, I decided to share some energy bites.
Clearly no explanation needed. I could have made pink or blue cake with loads of buttercream. As adorbs as that would be, I get that they don't need edible flowers at such a time as this. No, the sleep-deprived mommies need energy.
Healthy, all-natural, powerhouse balls of energy that are easy to bring anywhere and pop in your mouth at any tummy-growling moment.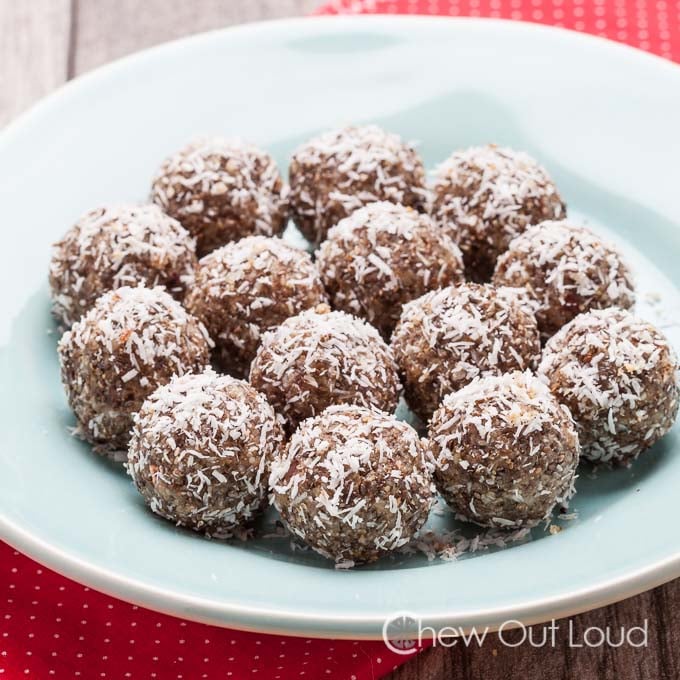 These 5 Ingredient Energy Bites couldn't be easier to make or eat.
They're less sweet than my other No-Bake Energy Bites, as they're sweetened only with honey and dates. However, feel free to amp up the sweetness as you wish. Both recipes are GF and full of nutrition.
Make a bunch of bites, pack them up, and have a fabulous pick-me-up whenever you like. These are perfect for pre-post workout fuel, too. One of my favorite ways to fuel up for a run 🙂
Did you make this?
Please give us a rating and comment below. We love hearing from you!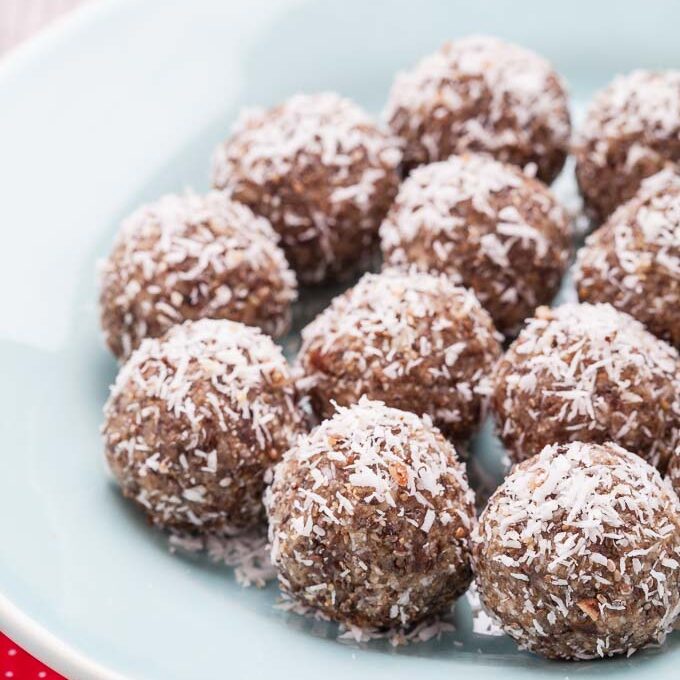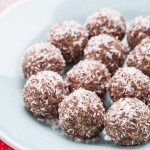 5 Ingredient Energy Bites (No Bake)
These 5 Ingredient Energy Bites are easy to bring anywhere for a nutritious snack on the go. They're packed with natural ingredients that are healthy and taste great. They're a powerhouse of energy to get you through the day.
Ingredients
14

large pitted dates

½

cup

finely shredded

,

unsweetened coconut

¼

cup

chia seeds

½

cups

chopped walnuts or pecans

3

TB

pure honey

,

agave, if you prefer
Instructions
In a food processor, blend all ingredients except for honey, until well combined and can form a ball. Using a rubber spatula, scrape the mixture out into a bowl and add honey. If desired, add more honey until desired sweetness/texture is achieved. Form into 1 inch balls. If desired, roll balls in extra coconut to coat. Keep chilled in airtight container.
Nutrition (per serving)
Calories:
111
kcal
|
Carbohydrates:
13
g
|
Protein:
2
g
|
Fat:
7
g
|
Saturated Fat:
2
g
|
Polyunsaturated Fat:
3
g
|
Monounsaturated Fat:
1
g
|
Trans Fat:
0.01
g
|
Sodium:
2
mg
|
Potassium:
111
mg
|
Fiber:
3
g
|
Sugar:
10
g
|
Vitamin A:
4
IU
|
Vitamin C:
0.2
mg
|
Calcium:
32
mg
|
Iron:
1
mg
Here are a few fantastic snacks that are healthy and energizing, great for workout fuel!
No-Bake Energy Bites. These taste too good to be healthy, but they're loaded with nutrition.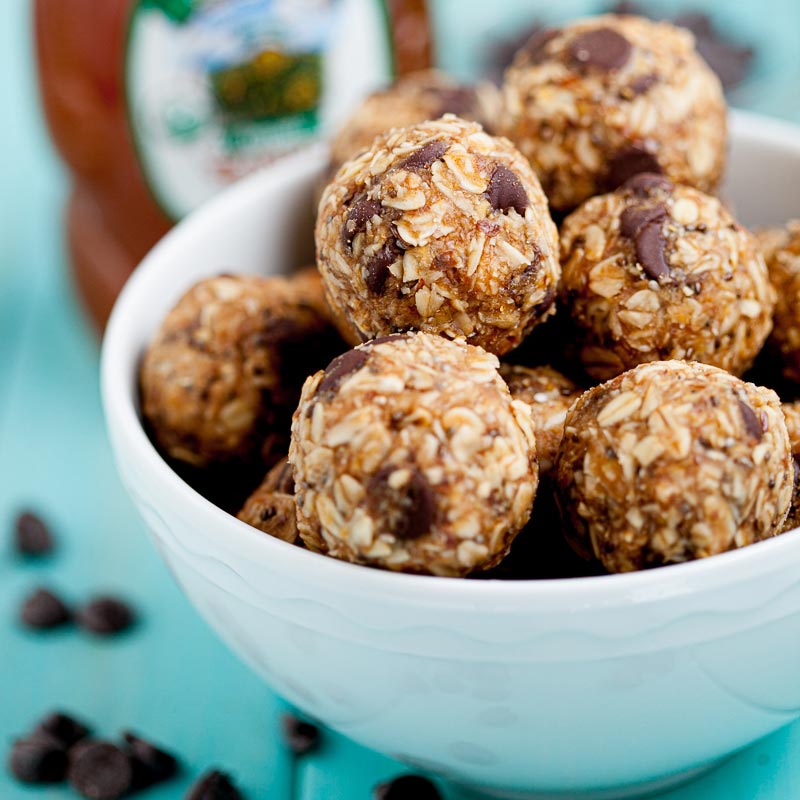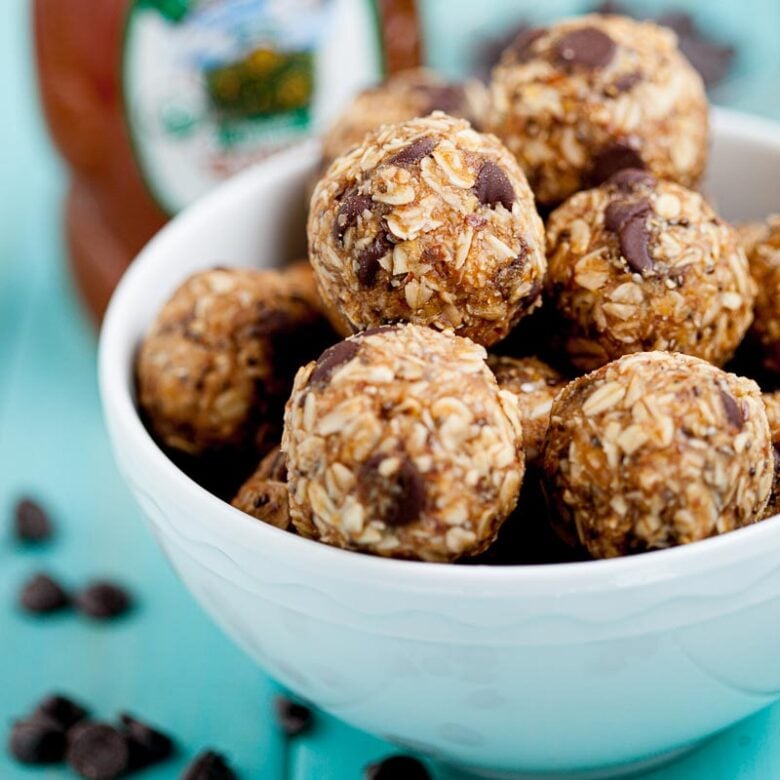 Homemade Crunchy Granola. This is some truly great stuff. We love it for use with yogurt or ice cream, but eat it by the handful too.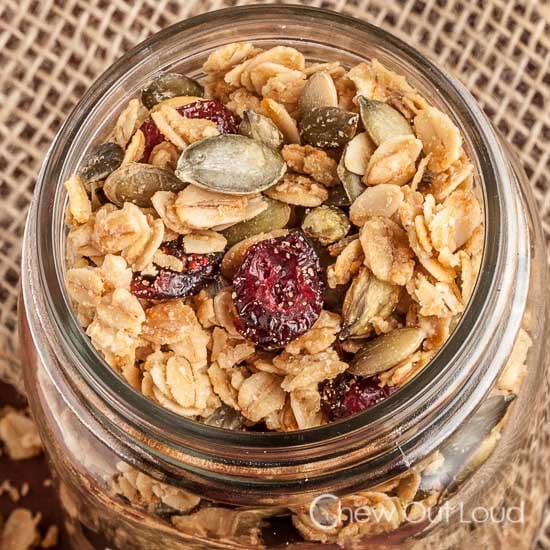 No-Bake Oatmeal Energy Bars. Whether you choose to drizzle with caramel or go without, these are chewy and soft and loaded with only the best.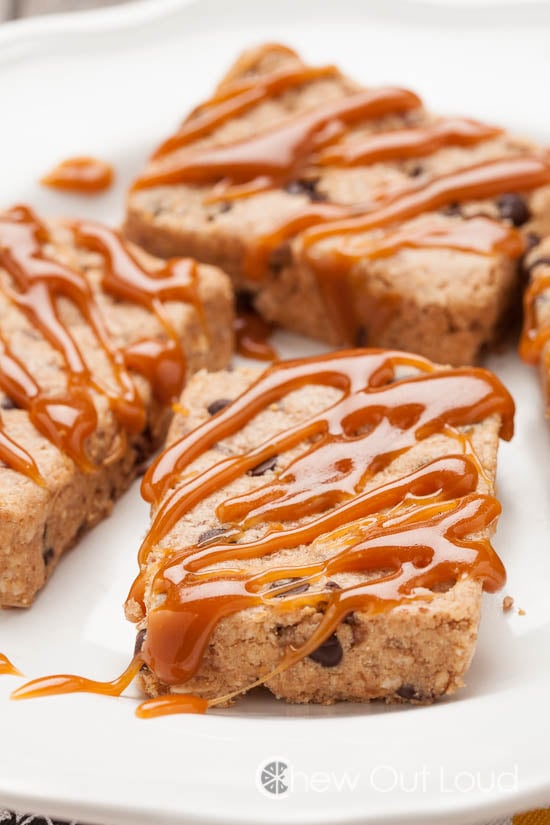 5 Ingredient Protein Bars. These are super delish, packed with protein, and way cheaper than store bought.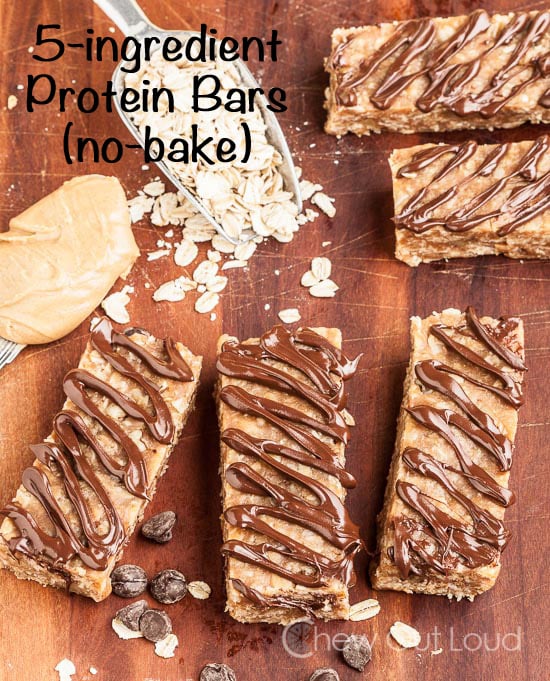 Chia Seed Pudding. Not as transportable as all the above, but if you need a snack at home, this is the bomb. It's super healthy and yummy.