Blueberry Pie with Flaky Butter Crust
This amazing Blueberry Pie is loaded with fresh blueberries encased in a flaky butter crust. The filling is thick and sets up nicely without being runny. The all butter crust is full of flavor and golden crisp, making every bite unforgettable.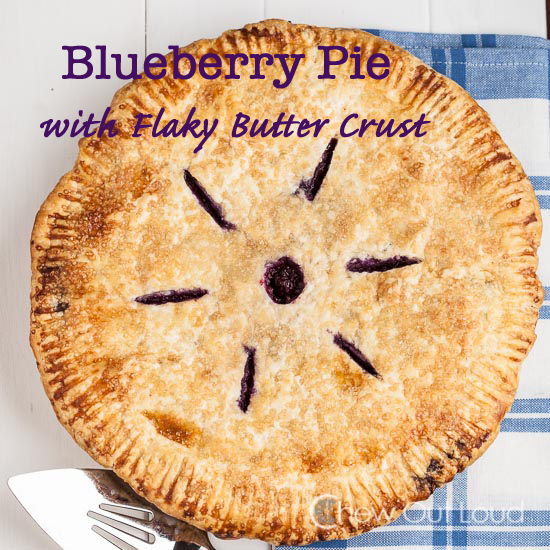 Blueberry Pie with Flaky Butter Crust
I recently shared about our blueberry excursions. Complete with a fabulous Blueberry Lemon Bundt Cake I made with the blueberries I managed to hoard.
Today, I'm going with this totally awesome Blueberry Pie with Flaky Butter Crust.
When you've got plentiful fresh blueberries, first you've got to eat them just as they are. Next, make them into an unforgettable pie that's worthy of being showcased in bakeries.
This blueberry pie is that good. I would pay bucks at a bakery for a slice of this golden pie. But we don't have to do that, because we can have our own whole blueberry pie, thick and flaky.
But seriously, I have to tell you how I got here…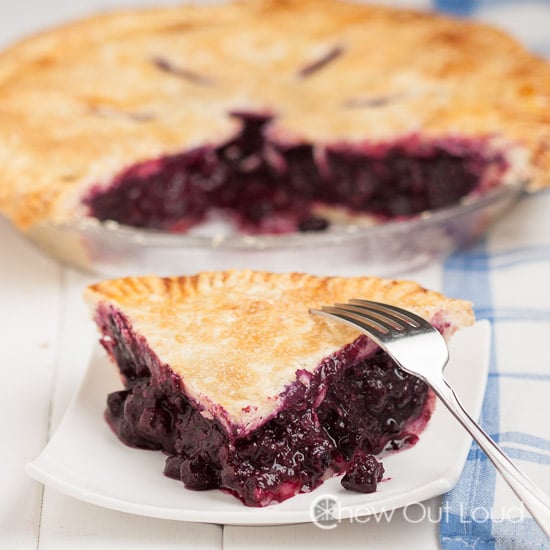 Thick, juicy filling that's not overly sweet
I love this fresh blueberry pie so much that I would absolutely make it twice in two days. And I did. I made this pretty pie twice in two days.
The first time, I happily stirred this thick, sweet but not overly sweet filling. It was just beautiful and smelled delicious.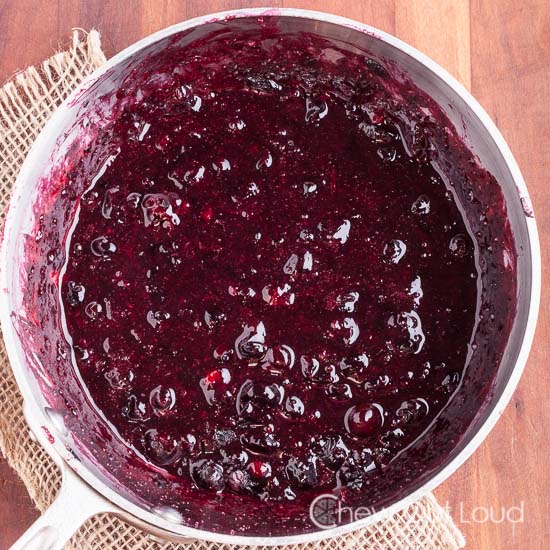 Then, I rolled out my perfectly buttery dough, plopped it into my pie pan, and poured all that pretty filling in.
By the way, there are certainly steps one has to take in order to achieve awesome pie status, but the steps are simple and the results are SO worth it.
Homemade pie dough is a million times better than packaged pie dough.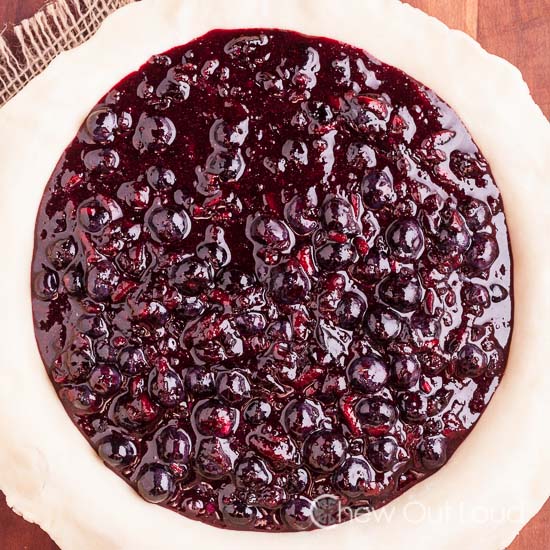 Just gorgeous. I could not wait to stick this pie into the oven and watch the magic emerge.
My blueberry pie was turning out to be all that I dreamed it could be, with a perfectly golden pie crust and thick filling within.
Then somehow [can't remember how] I stuck my hand in the oven and burned the top of my hand badly. It was bad, I'll spare the details. I spent the next half an hour with an ice pack on my hand. I should have worn an oven mitt.
I burn myself often, but this time was the worst. Oven mitt.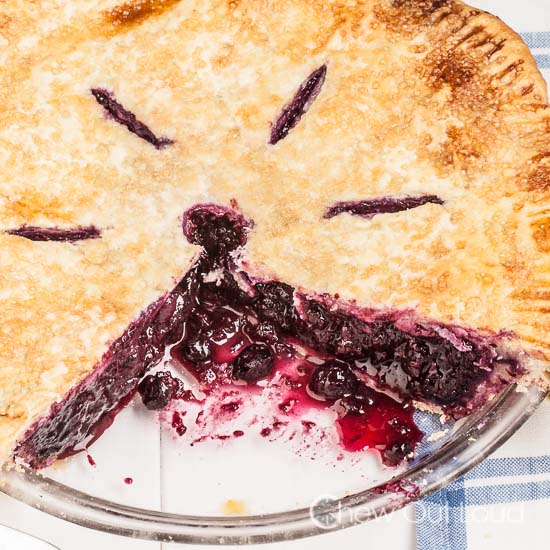 With the just emerged beautiful pie still piping hot, I put it on a wire rack to cool. Just kidding, I didn't really do that.
Instead, I dropped the very hot pie. Face down. Gloppy, hot, sticky mess. Everywhere. Again, no memory of how.
I'm sure nobody else does this and no one has ever seen a crashed hot blueberry pie. Kitchen chaos is an understatement. Smatterings of gooey hot pie were all over the floors, rugs, on the appliances, and my legs that were now burnt too.
My littlest Little and I were both in hysterics. Poor kid. We madly worked to clean the mayhem, which took forever. Which made me the last mom to pick her her other Littles from day camp.
Not my most shiny day.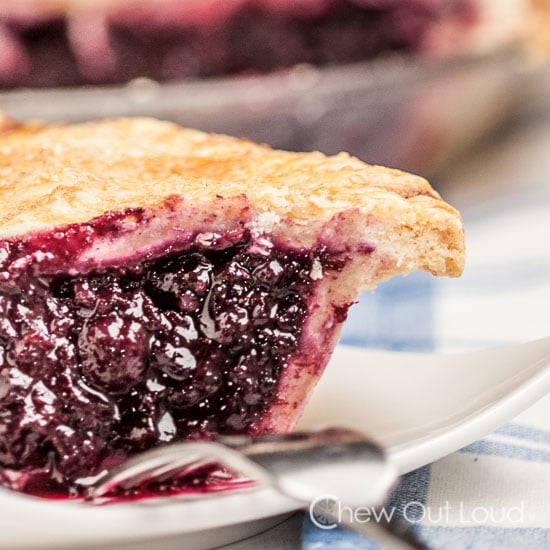 I picked myself up from that kitchen fail the next morning and set out to make us a whole new blueberry pie. #foodbloggerinsanity
This time, I wore both oven mitts. I moved at snail's pace when transferring the pie to the wire rack to cool.
And we savored every single last bite of this luscious blueberry pie. The pie was simply amazing, even better than the bakery's. Everything you'd want a blueberry pie to be.
And I will happily make it again.
Print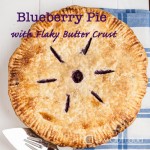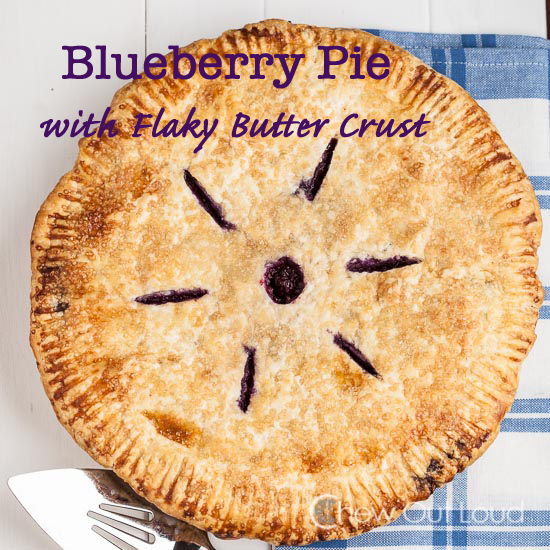 Blueberry Pie with Flaky Butter Crust
This Blueberry Pie is chock full of fresh blueberries, with a thick filling that sets nicely. Not runny. The crust is a flaky all-butter crust with delicious flavor. The addition of an apple provides pectin, which helps thicken the filling and adds flavor without taking away from the blueberries.
For the Pie Crust:

2 1/2 cups

all purpose flour

1/2 tsp

table salt

1 cup

butter, diced and chilled

1/2 cup

very cold ice water

1

egg +

1 tsp

water, beaten
coarse sugar for garnish
For the Filling:

6 cups

fresh blueberries

1

granny smith apple, peeled and grated on large holes of a grater

2 tsp

grated lemon zest

2 tsp

freshly squeezed lemon juice

3/4 cups

white sugar

2

TB cornstarch

1/2 tsp

cinnamon
pinch of table salt

2

TB salted butter, cut into

1/4

in pieces
Instructions
Prepare the dough (make ahead): In a large bowl, combine flour and salt. Cut in cold butter (I use a pastry cutter) until mixture resembles coarse crumbs, just until there remains small pea-sized butter chunks in the dough. Gently stir in 1 TB of ice cold water at a time, until mixture starts to hold together. It should be pliable enough to stick together when pinched, but not sticky. Work the dough sparingly, using either pastry cutter or cold fingers. The key is not to overwork the dough (avoid using food processor.) The little chunks of butter should still be visible. Gently form 2 round disks (1 slightly larger than the other) and wrap well in plastic. Refrigerate at least 1 hour (up to overnight.)
Make the Filling: Place 3 cups of berries in a saucepan and set over medium heat. Mash berries several times to release juices. Continue cooking, stirring often and occasionally mashing, until half of the berries have broken down. Mixture should be thickened and reduced to 1 1/2 cups. About 8 min. Let cool slightly.
Place grated apple in a clean cloth and wring to dry. Transfer to large bowl and add cooked berries, the remaining uncooked berries, lemon zest, lemon juice, sugar, cornstarch, cinnamon, and salt. Toss to combine.
Remove the smaller dough disk from fridge. Roll out in floured work surface into a 12 inch circle, about 1/8 inch thick. Roll dough loosely around rolling pin and unroll into prepared pie plate, leaving 1 inch overhang on all sides. Pour filling into pan and scatter butter pieces on top of filling. Place in fridge.
Roll out second disk of dough the same way as the first. Drape rolled out dough on top of filling, with a 1/2 inch overhang on all sides. Fold and flute edges of dough (or use tines of fork) to seal, flush with rim of plate. Brush top with egg wash and spprinkle with coarse sugar. Place in freezer about 10 min.
Preheat oven to 400F. Place pie on baking sheet and bake 30 minutes. Reduce to 350F and bake until golden brown, about 30-40 min. If edges brown too quickly, tent top of pie loosely with foil. Transfer to wire rack and cool completely before serving.
Author:
Category:

dessert
It's Pie Time
If apple pies are your thing, you'll simply fall in love with this one. The filling is phenomenal, as is the flaky butter crust.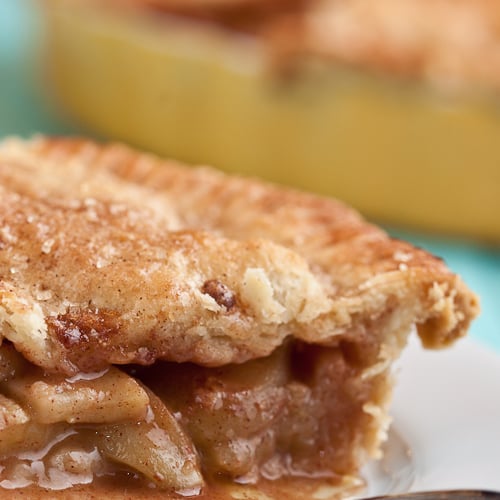 An easier way of getting your pie but not having to roll out dough is this Berry Pie in Bar Form.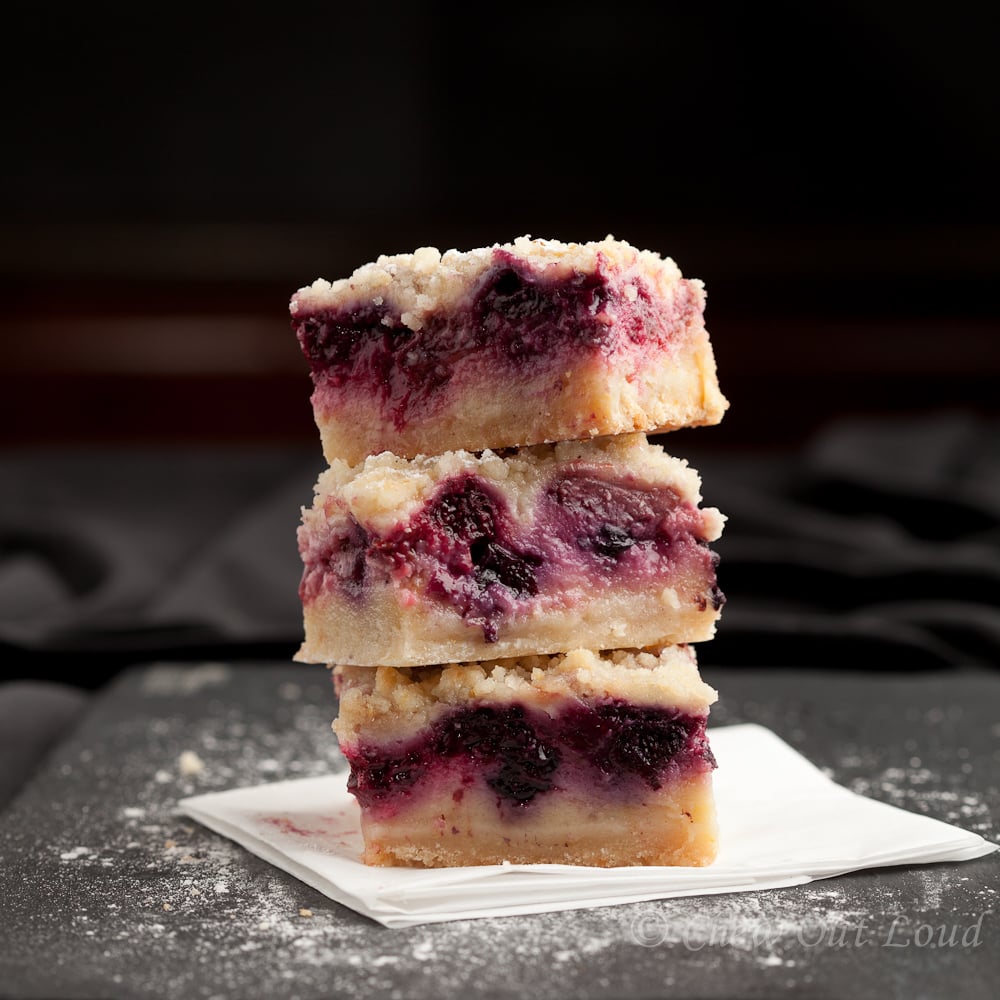 If it's chocolate you're craving, we pinky promise that this Chocolate Mocha Cream Pie will more than satisfy your taste buds. Creamy, velvety, and smooth with tasty crust.