Chicken Tikka Masala
By Amy Dong
Published Jan. 6, 2022
Updated Oct. 28, 2022
The chicken tikka masala recipe below is the same popular favorite one our readers have been loving for years. This fail-proof recipe is the one we make over and over again.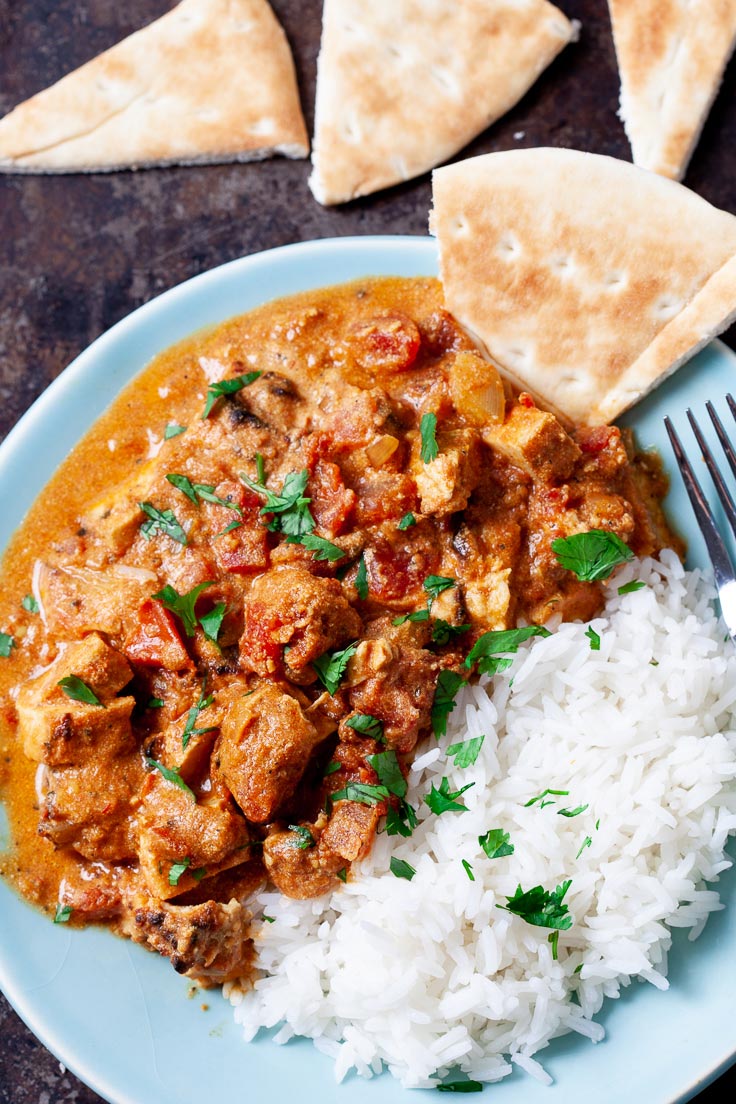 Homemade Chicken Tikka Masala
To me, a delicious bowl of Chicken Tikka Masala is perfect comfort food. Being from California, where diversity abounds, there's never a shortage of ethnic favorites.
In fact, I grew up in a city that proudly features its own Little Indian Town. Imagine Chinatown, but with a neighborhood full of Indian eateries and shops instead.
What Exactly is Chicken Tikka Masala

?
A little known fact is that Chicken Tikka Masala doesn't have any origins from India. I was tickled to discover that the dish was actually invented in a London curry house.
Regardless of how it came about, it's now one of the most popular curry-style chicken dishes served up in favorite Indian restaurants everywhere. It boasts a deliciously seasoned profile, with plenty of seasonings and spices that create a wonderfully earthy aroma. Tasty chicken is smothered in a creamy tomato based sauce.
Chicken tikka masala is absolutely one of our family's favorite dishes to order at Indian restaurants. However, where we're currently based, really good Indian restaurants are few. And the prices on those menus are double what I'm used to paying. Thankfully, homemade chicken tikka masala is absolutely amazing.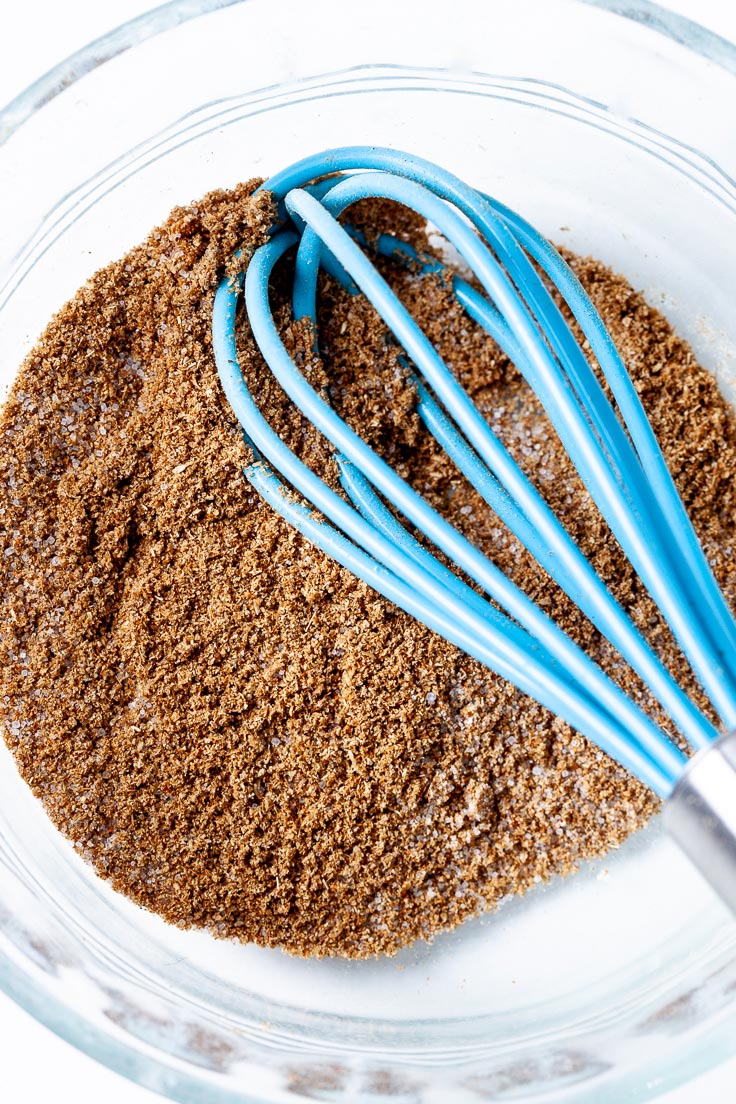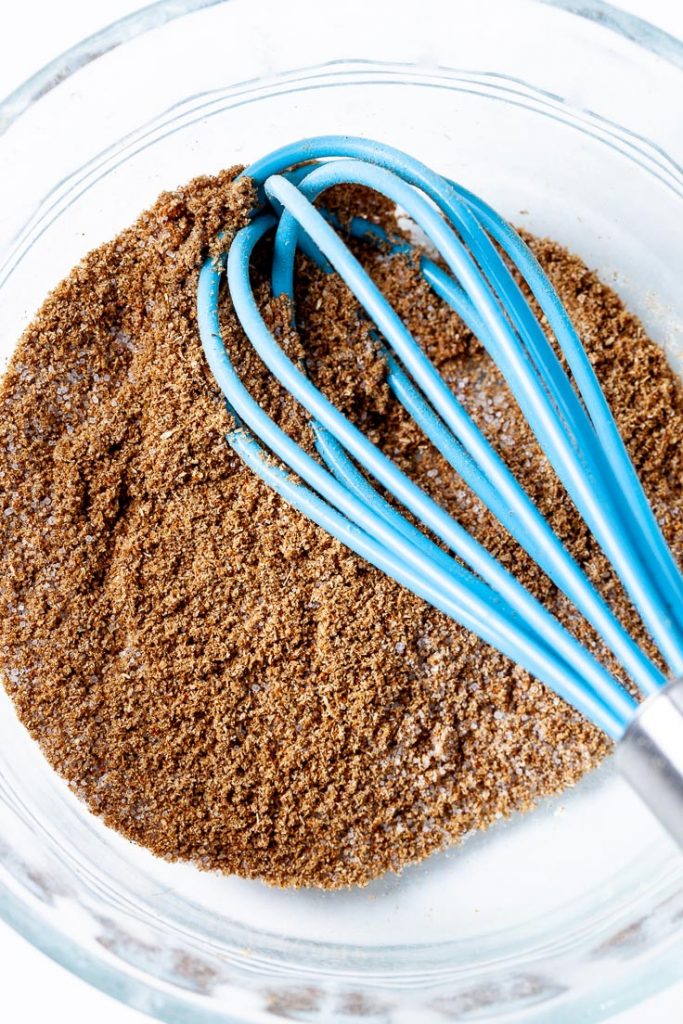 We've tried numerous Tikka Masala recipes
I made it my mission to find the very best homemade recipe. If you can't buy it, make it. Or something like that.
In my quest, I have tried numerous recipes for chicken tikka masala – some recipes were more involved than others, some were fully homemade, and some were partly homemade. But none of them really resembled the deep, rich, distinctive flavors of restaurant style chicken tikka masala. They all lacked that little something.
Until now.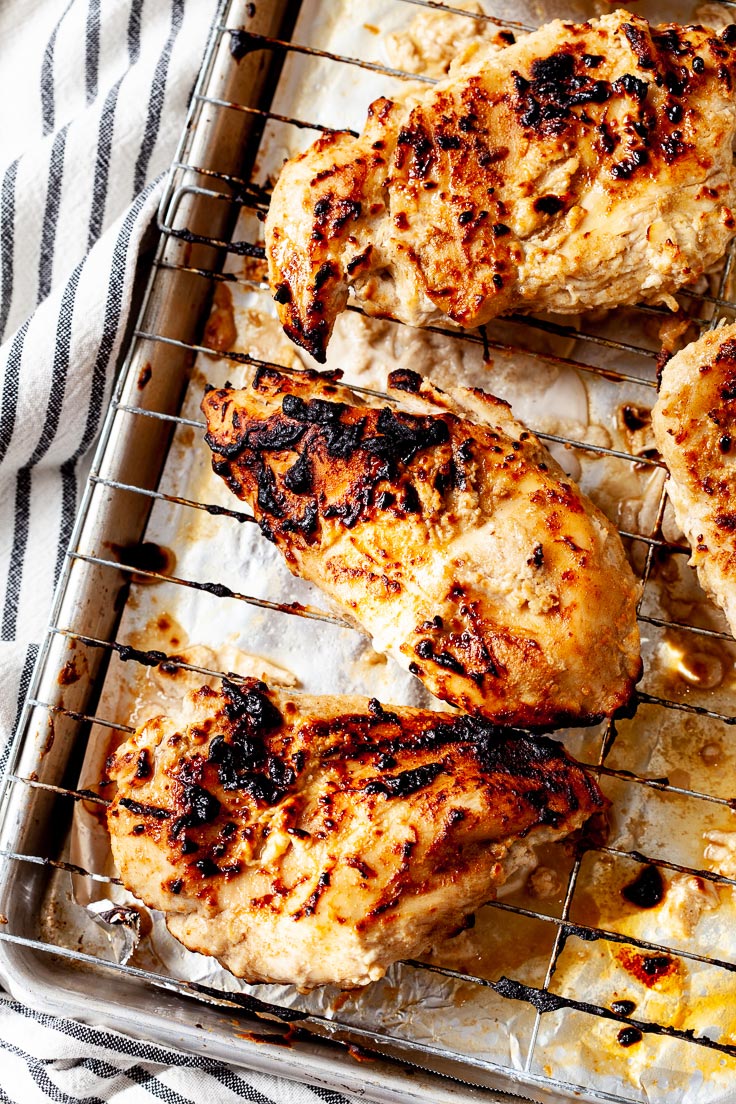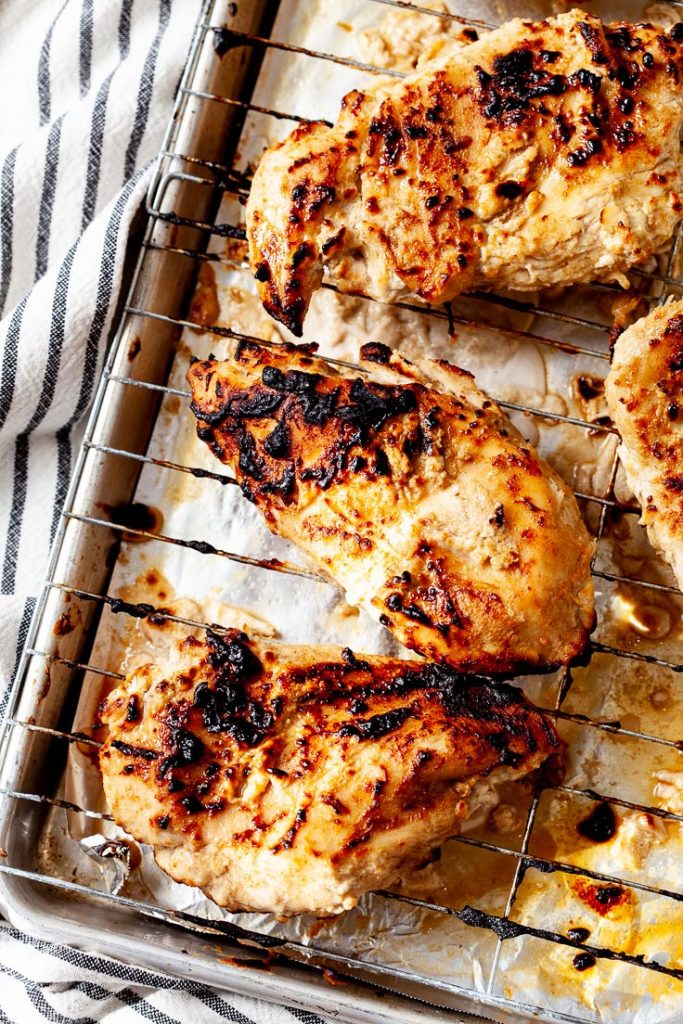 Finally, the perfect chicken tikka masala
Finally, finally a flavorful and robust chicken tikka masala that can easily be cooked up at home.
My boys are used to different spices, and they loved this stuff. We often have super flavorful dishes like this robust Jamaican Jerk Chicken and tender Chicken Shawarma.
Some heavy cream aside, this dish is actually pretty healthy. Chicken breast, a diverse array of good spices, plain yogurt, tomatoes… it's all the good stuff!
Plus, the sides are deliciously fun – buy your favorite pita bread or try this incredible homemade Naan Flatbread…SO good.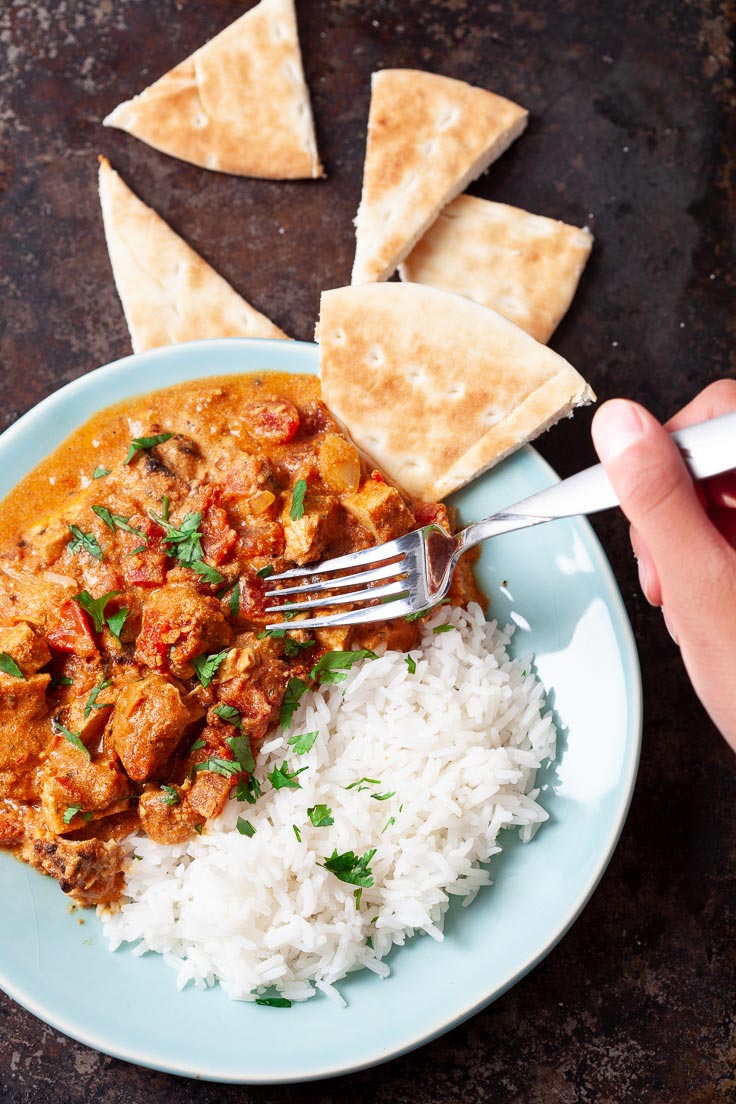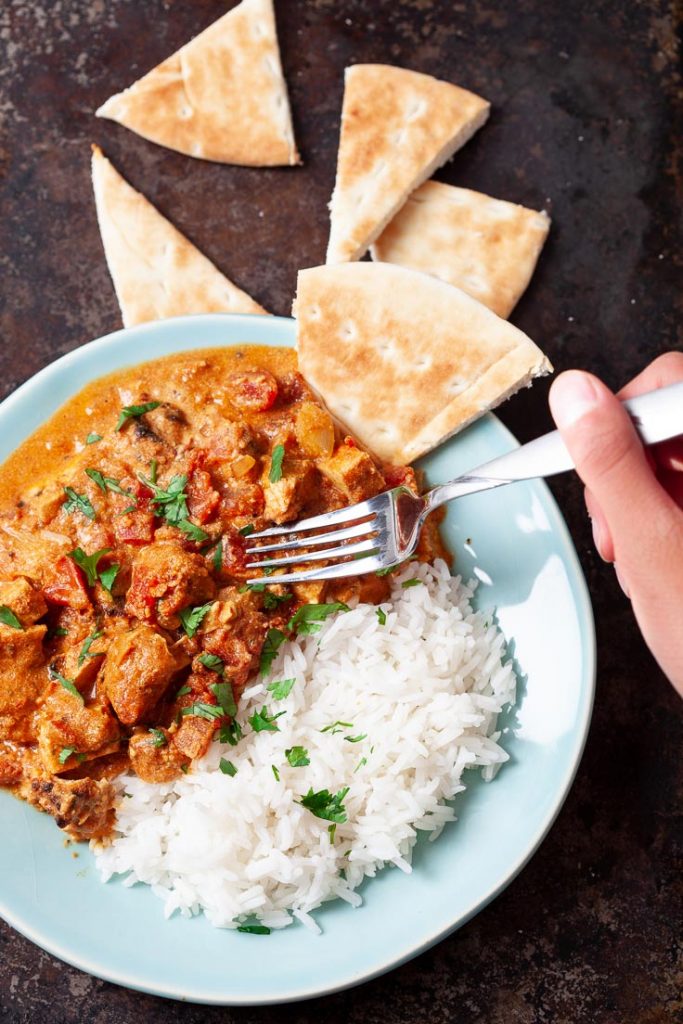 Serve Chicken Tikka Masala with Basmati Rice or Naan
Chicken tikka masala goes fabulously with Basmati rice. Add a little saffron to your rice before cooking, and you've got the best accompaniment to your dish. You'll want to pour the yummy sauce all over that rice and slurp it up, right down to the last grain.
A side of soft, chewy naan bread is classic with chicken tikka masala. Buy your favorite brand of naan bread or try this easy, homemade Naan, which results in a wonderfully soft and warm grilled flatbread that tastes amazing fresh off the stove.
For your vegetables, try this Easy Indian Style Creamed Spinach. It's bright, creamy, and nutritious.
Common Questions and Answers
Is Chicken Tikka Masala gluten-free?
Yes, chicken tikka masala is gluten-free, as it's seasoned with many herbs, spices, and has a creamy tomato based sauce.
Is Chicken Tikka Masala spicy?
Our version of chicken tikka masala is only mildly spicy. You can take the spice level up or down, by adjusting the cayenne and chili powder amounts.
Do I have to use all the spices and seasonings?
Each spice lends a special flavor to the overall dish, with the individual spices melding together perfectly. Try not to skip anything, if at all possible, as it will affect the final flavor of the dish.
---
See this chicken tikka masala, in action:
---
Did you make this?
Please give us a rating and comment below. We love hearing from you!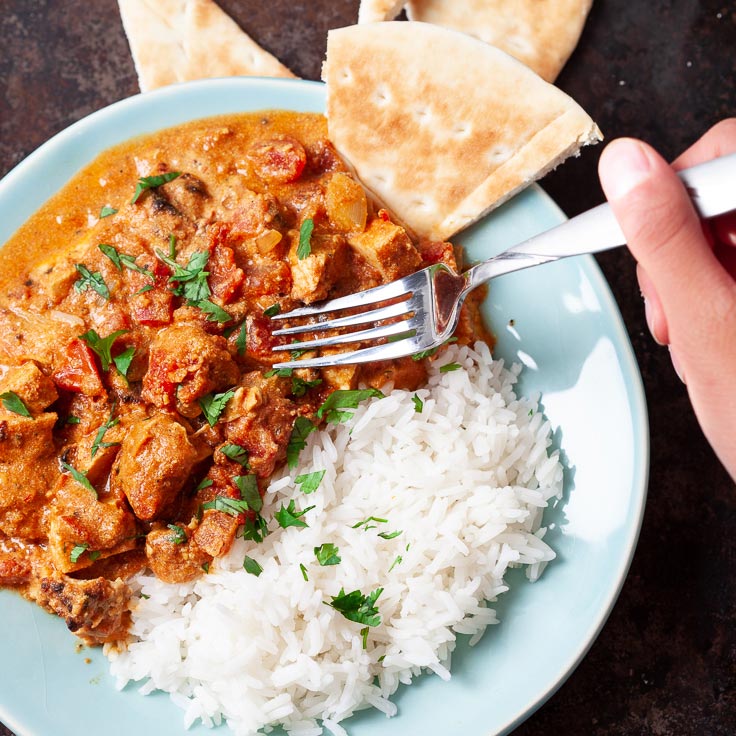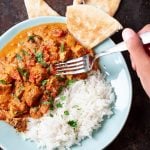 Chicken Tikka Masala Recipe
This Chicken Tikka Masala is the only one we've tried that tastes just like it came from our favorite Indian restaurant. No need to go out for this anymore; make your own big batch at home and watch it disappear.
Ingredients
FOR THE CHICKEN:
1

tsp

salt

½

tsp

ground cumin

½

tsp

ground coriander

¼

tsp

cayenne pepper

2

lbs

boneless

,

skinless chicken breasts – dried well, pounded evenly flat

1

cup

plain

,

unsweetened whole milk yogurt

2

TB

vegetable oil

2

tsp

ground ginger

1

TB

ground garlic
Instructions
For the Chicken: Combine salt, cumin, coriander, and cayenne in small bowl. Sprinkle both sides of dry, evenly-pounded chicken with spice mixture, pressing in so mixture sticks. Place chicken in single layer and set aside. Whisk yogurt, oil, ginger, and garlic together in large bowl and set aside.

Prepare the Sauce

(can be done up to 2 days in advance): Heat oil in large heavy pot over medium heat. Add onion and cook until golden, about 8 minutes. Add garlic, ginger, tomato paste, and cook about 3 minutes. Add remaining "Sauce" ingredients and bring to boil. Reduce to medium low, cover, and simmer 15 minutes, stirring occasionally. Lastly, stir in cream and return to simmer a few minutes. Remove from heat and cover to keep warm.

Broil: While sauce is keeping warm, place oven rack 6 inches from heat broiler. Dip chicken well into yogurt mixture, coating with thick layer of yogurt. Arrange each piece on wire rack set in foil-lined baking sheet or broiler pan. Broil chicken about 5-9 minutes, flip over halfway, and broil another 5-9 minutes. The exterior will be lightly browned in spots.

Rest: Let chicken rest 5 minutes. Cut into bite size chunks and stir into warm sauce when ready to eat. Do not simmer chicken in the sauce. If sauce needs warming, warm it up first and then toss the chicken in when ready to serve. Lastly, season with kosher salt to taste, toss in fresh cilantro, and serve immediately over Basmati rice.
Notes
Leftover chicken tikka masala is delicious the next day. Simply stir over stovetop just until warmed through and serve.
Try our simple, homemade Naan or grilled flatbread, which is wonderfully soft, chewy, and perfect for soaking up the chicken tikka masala sauce.
If you enjoyed this recipe, please come back and give it a rating 🙂
Nutrition (per serving)
Calories:
408
kcal
|
Carbohydrates:
20.2
g
|
Protein:
32.8
g
|
Fat:
22.3
g
|
Saturated Fat:
13.4
g
|
Trans Fat:
0.6
g
|
Cholesterol:
109.8
mg
|
Sodium:
477.8
mg
|
Fiber:
2.8
g
|
Sugar:
9.5
g