Cinnamon Roasted Butternut Squash is not only a fabulous side dish for the holidays, but it's delicious with any meal throughout the season. Plus, they're a powerhouse of nutrition in every tasty bite!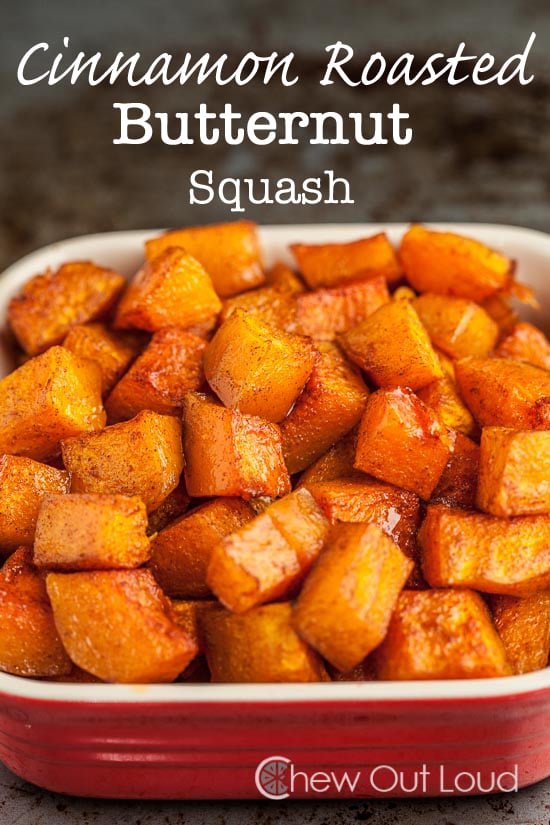 Cinnamon Roasted Butternut Squash recipe
Right now the wild, wild wind and icy roads are feeling more like January than November. In this 'hood, nobody really wants more January.
Thankfully in real life, we have the holidays to look forward to. It fully softens the blow of the blustering freeze that's hitting hard and early.
Now is when I do my annual longing for good old winter (?!) back in CA. Please, Mom, don't call me and tell me how chilly it's getting in So. Cal. today.
This is the time I consciously make every effort to embrace the season…indoors. We've strung up some Christmas decor not because I'm all crazy, which I am, but because it simply makes us happy. So now our home is a silly mix of harvest and tinsel. It's glacial weather therapy.
Of course, there's pleeennnty of baking and roasting going on in here. The oven helps warm up our space. The aroma is invigorating. Hello, roasted butternut squash recipe that we love…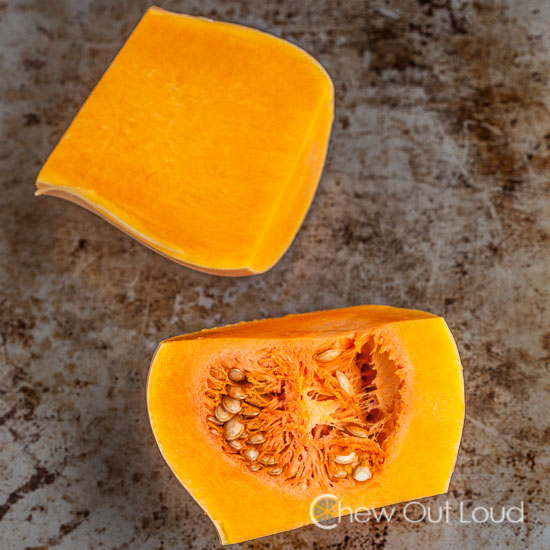 Butternut squash is a fall must-have
I've been loving butternut squash this fall. From Curried Butternut Soup to mixing gorgeous chunks of roasted squash into salads…we are devouring 'em every chance we get.
The color of butternut squash is simply brilliant. Wish they (whoever they is) could use the likes of butternut squash and beets for natural food coloring instead of the icky chems they freely toss into… all the food. Much of that has been banned in other parts of the world like Europe because yeah, it's bad. Crossing my fingers for that to happen here one day.
Moving on.
Get a beautiful butternut squash. Peel and cut. Admittedly a bit of elbow grease required, but well worth it.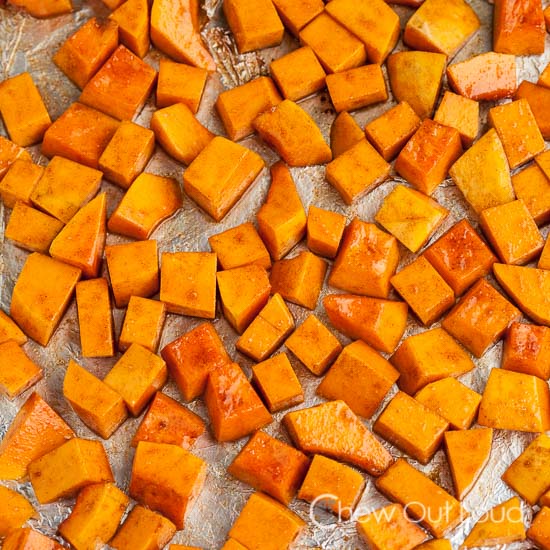 Cinnamon & brown sugar make this butternut squash irresistible
Toss those fiery orange cubes with cinnamon, brown sugar, and spices. Clearly, we're going to a good place with this.
Spread the squash cubes evenly in a single layer of a greased pan. Try not to overcrowd.
Bake until you get your desired level of brownness. I'd advise not to bake too long unless you like the squishy squash.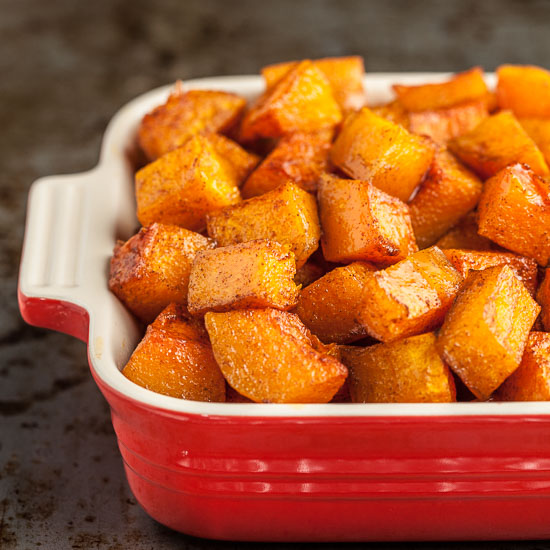 Golden, gorgeous, and delicious roasted perfection is here.
Use as a side dish as is, toss into rice bowls, or mix into your fall salads.
Happy squashing 🙂
Watch us make this easy roasted butternut squash:
Print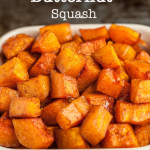 Cinnamon Roasted Butternut Squash
Author:

Yield:

6

1

x

Category:

side
---
Description
This Cinnamon Roasted Butternut Squash is the perfect side dish for your fall/winter meals. It's fantastic as is, or tossed together in salads, soups, or rice bowls.
---
Scale
Ingredients
1

large butternut squash, peeled/seeded and cut into

1

-inch cubes

3

TB olive oil

2

TB packed brown sugar

1 tsp

ground cinnamon

1 tsp

kosher salt

1 tsp

freshly ground black pepper
---
Instructions
Preheat oven to 425F with rack on upper middle position. Line baking sheet with heavy duty foil.
In a large bowl, toss the squash with remaining ingredients until thoroughly coated. Transfer to foil-lined baking sheet, in a single layer, without overcrowding the pieces.
Roast about 40 minutes, rotating pan midway during baking. When edges are browned and cubes are fork-tender, remove from oven immediately. You may want to start checking squash around 35 minutes, just to ensure that they don't become overcooked.
Adapted from Inspired Taste
Here are some of our favorite side dishes for the season:
1. Curried Butternut Squash Soup — Creamy, smooth, and with a little kick of curry. Scrumptious.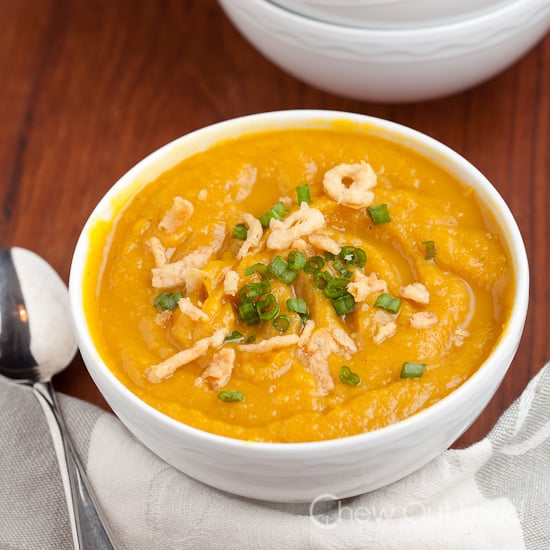 2. Pomegranate Pear Salad with Candied Walnuts — oh, and don't forget the blue. This is the best holiday salad we've ever put on the table.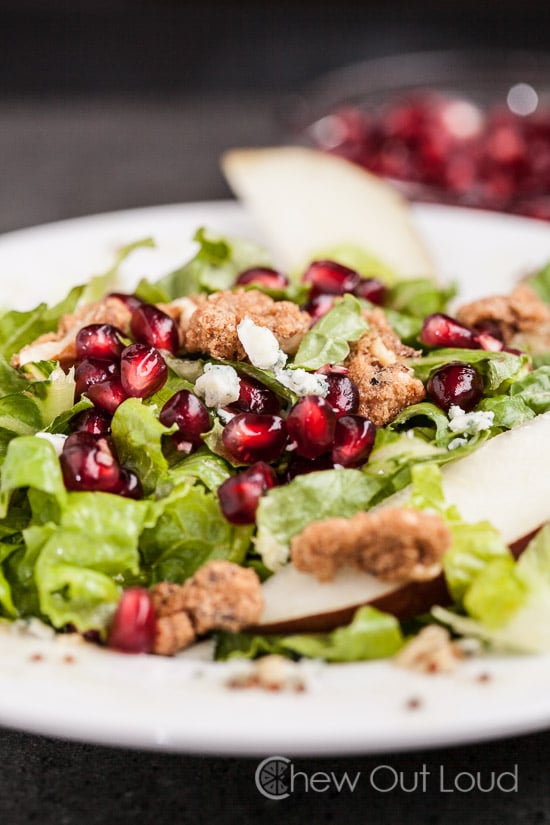 3. Apple & Sausage Stuffing — stuffings and preferences abound. But after years of stuffing testing, this one took the blue ribbon at our most recent big festive gathering. Everyone loves this so much, it's here to stay.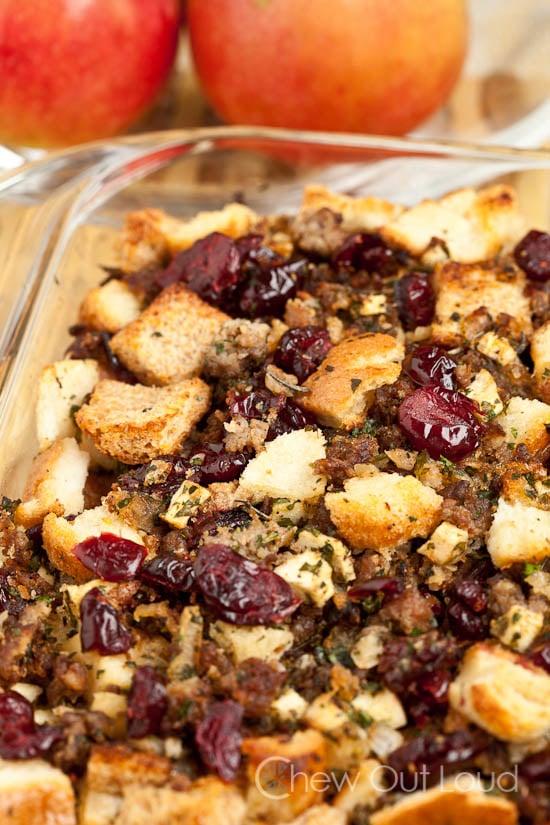 4. I'd be remiss not to bring back this ever-popular Sweet Potato Casserole with Brown Sugar Crumble. It's like dessert. On the dinner table. People load their plates full of this because it is that good.