Easy Salisbury Steak with Gravy + Menu
By Amy Dong
Published Feb. 3, 2022
Updated Aug. 17, 2022
This Easy Salisbury Steak with Gravy is the ultimate guest-worthy comfort food. Imagine an ultra tender, somewhat sophisticated burger that's drenched in luscious gravy. Superbly flavorful yet easy to make!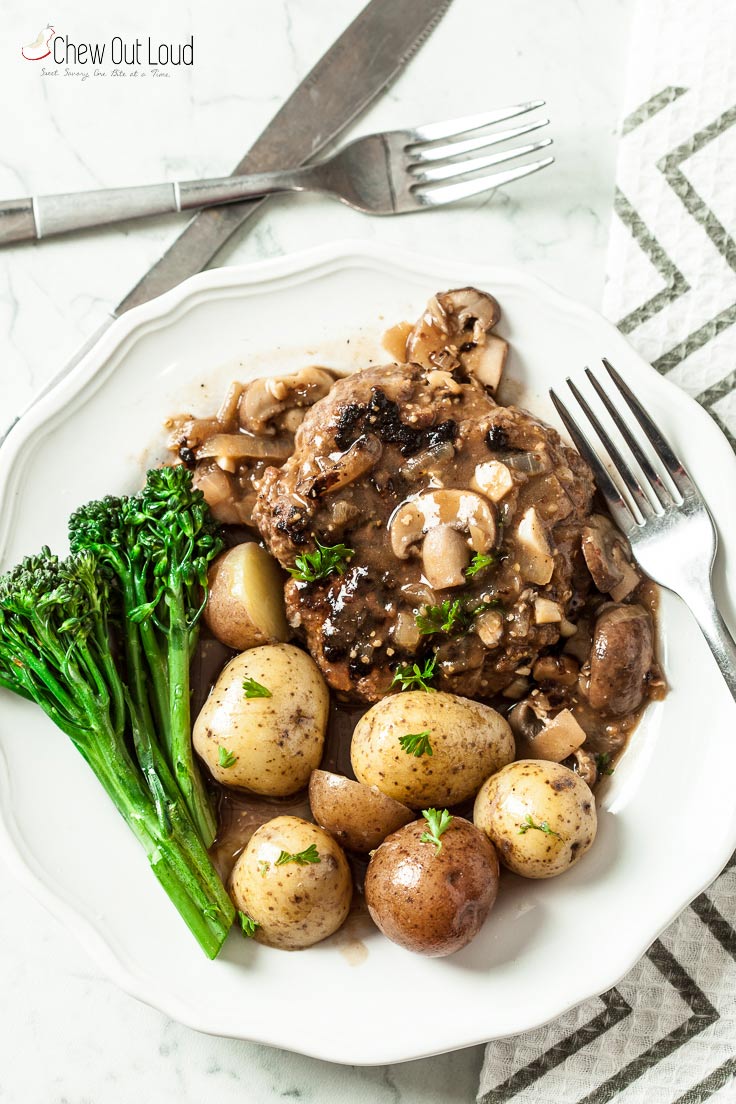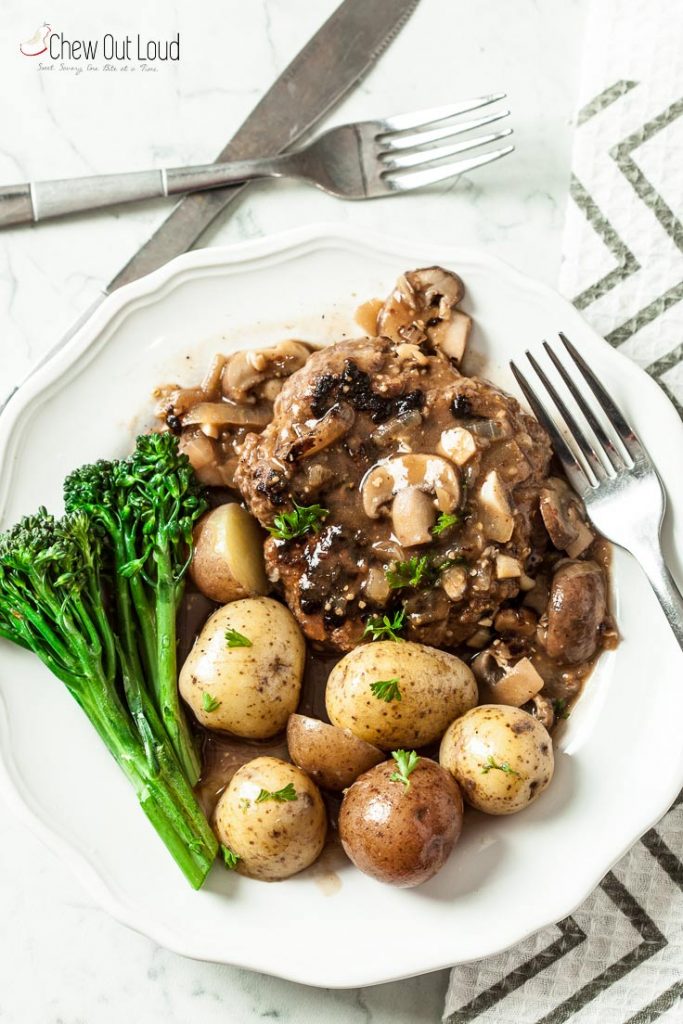 Salisbury Steak with Gravy
One serendipitous day long ago, our Littlest Little came home from school and proclaimed to the universe that he loved salisbury steak. I blinked at him for several moments. I was like, you suddenly love Salisbury steak?
Turns out, he'd been inducted to the wonderful world of salisbury steak via the school lunch menu and he decided it was a favorite from now and forever more.
All I know is this: the day our youngest stated his affection for salisbury steak, the seeds were planted. Because then I absolutely had to create a real homemade salisbury steak recipe with gravy. And this, my friends, is the succulent result.
Salisbury Steak Dinner Menu
Here's a delicious menu plan for your Salisbury Steak dinner: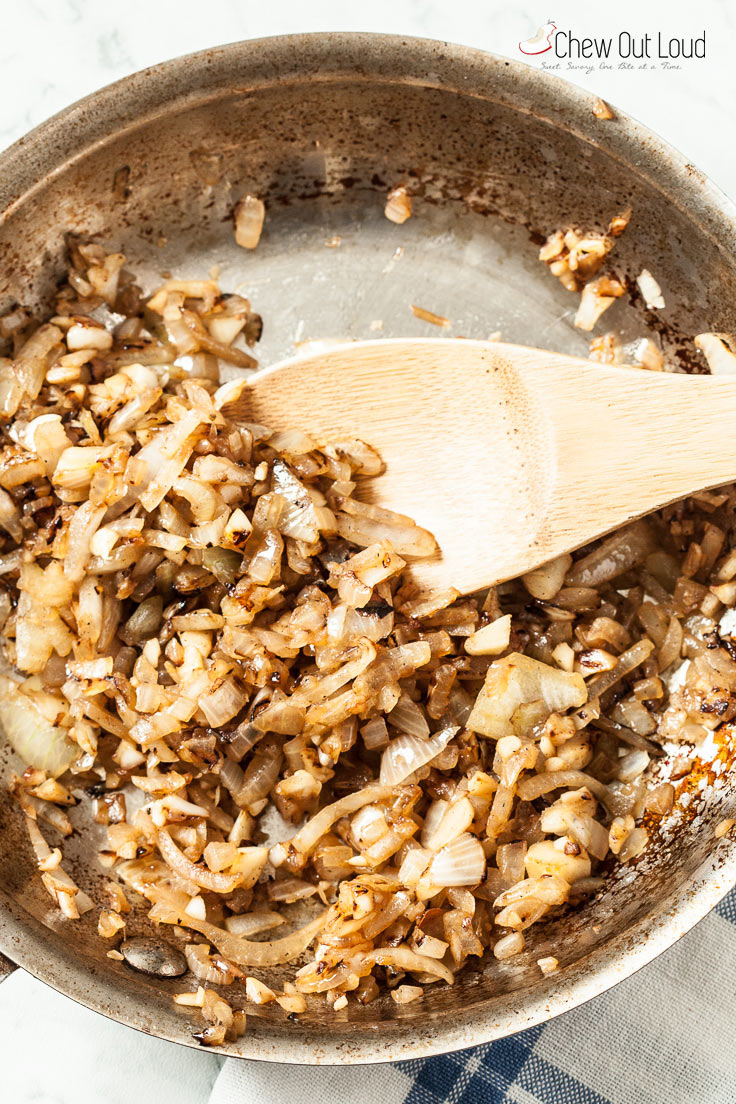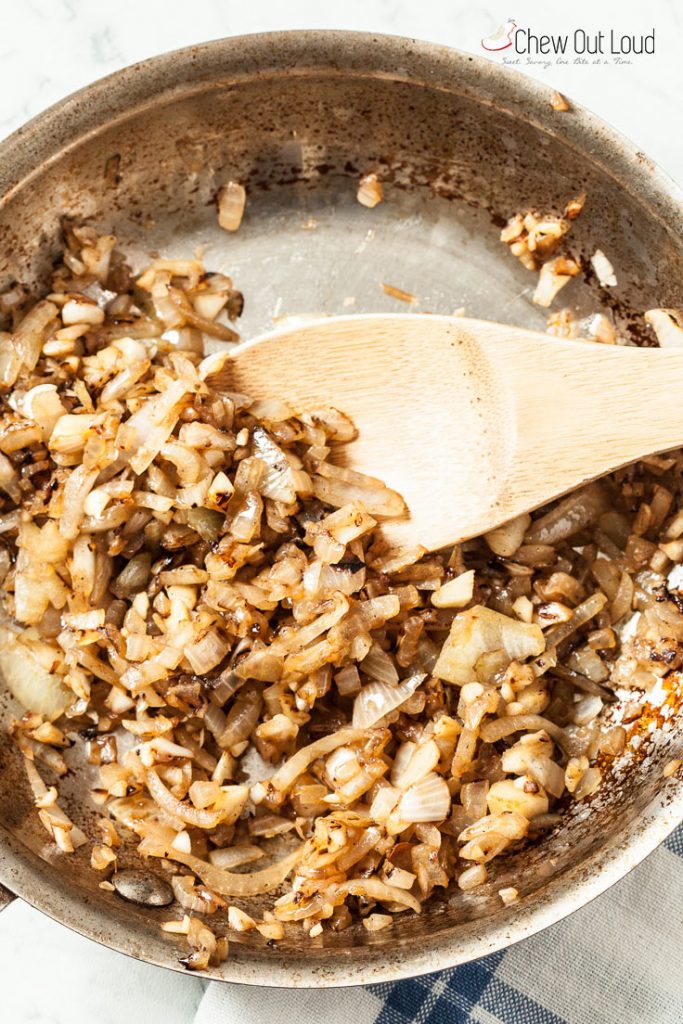 How do you make salisbury steak from scratch?
If you've ever made a hamburger or meatloaf from scratch, then you have the idea.
Get your hands on some good quality ground beef (I like 90% lean) and combine it with these classic players: breadcrumbs, egg for binding, onions, garlic, mustard, and seasonings.
The ground beef melds together with all those flavors, which creates scrumptious burger-like patties. We make them about 1/2 inch thick. Then cook them over high heat on the skillet until both sides are nicely browned and the patties are pretty much cooked through. This cooking method gives your salisbury steak tons of flavor along with the beautiful browning.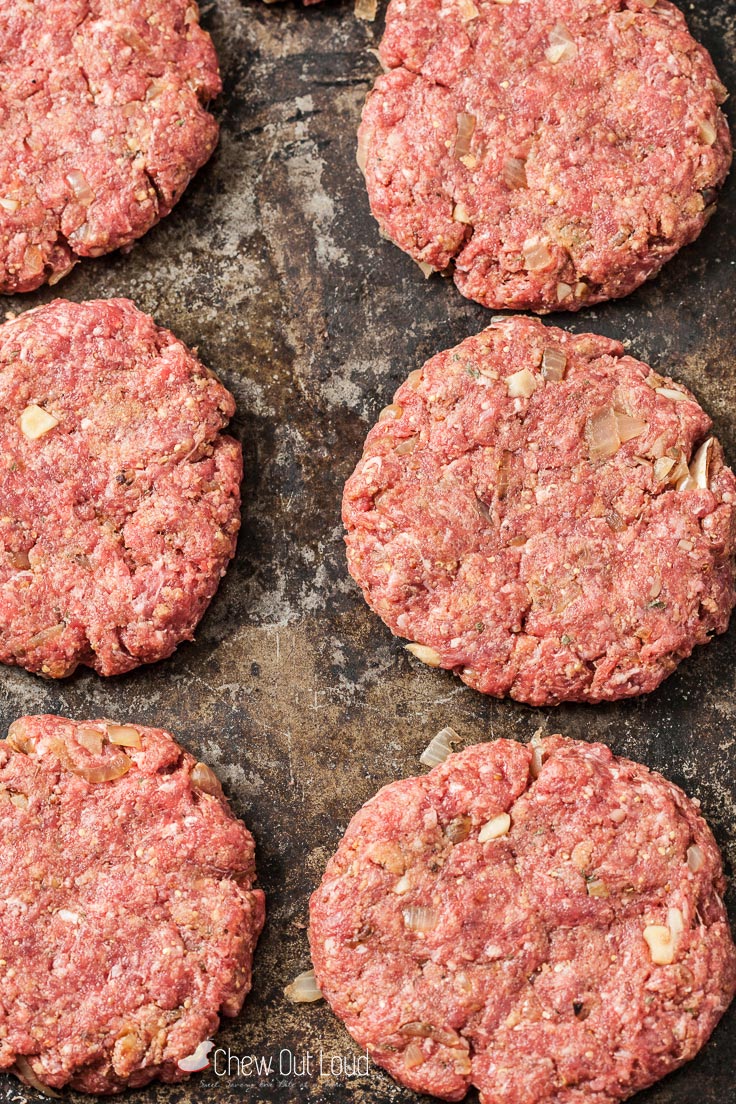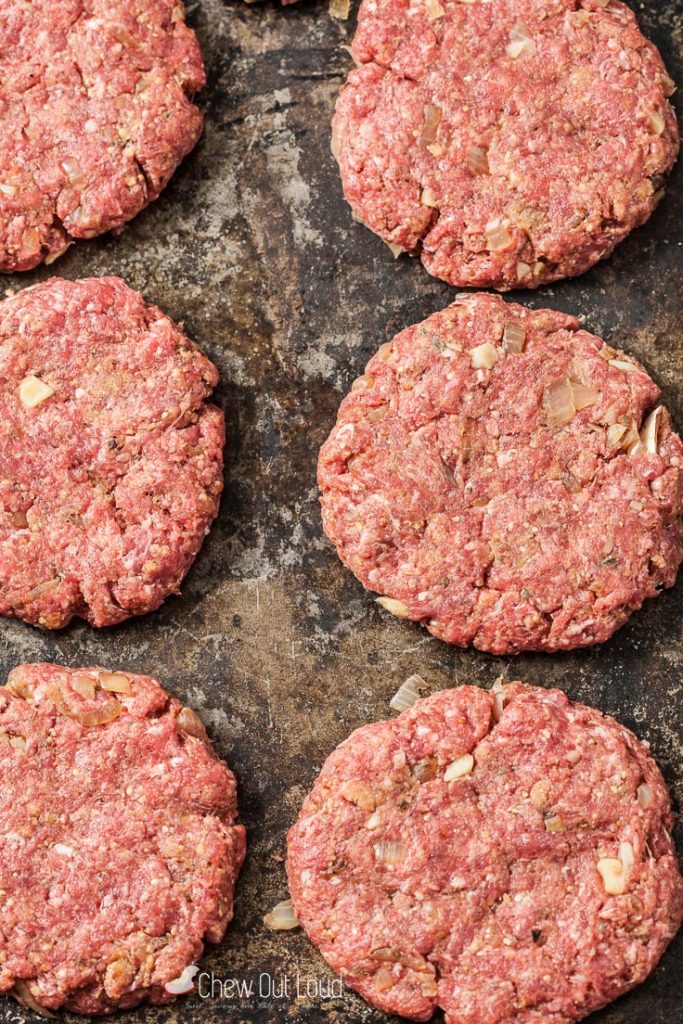 What's the Difference Between Salisbury Steak and a Hamburger?
They do look pretty similar, but only up to a point. Salisbury steak includes binders (breadcrumbs, eggs) and veggies, along with seasonings. Typically, a hamburger is seasoned with salt, pepper, and not too much else before tossing on the grill.
Additionally, salisbury steak gravy is what makes it entirely distinctive. We bathe the beef patties in a luscious, savory gravy that is slurp-worthy. We love adding mushrooms to our gravy here, but feel free to omit the mushrooms if someone you're feeding has "mushroom allergies" 😉
And it goes without saying that burgers are cozied up with buns. Salisbury steak is smothered with a rich brown gravy, mushrooms, and it's often served with potatoes or rice.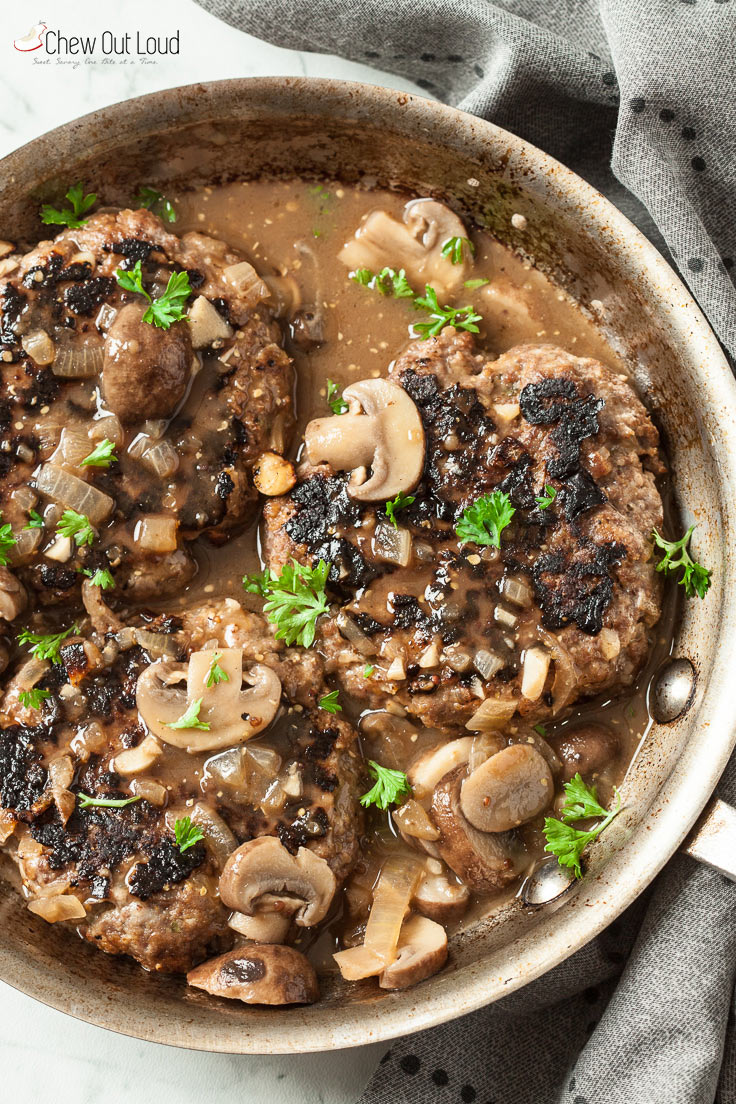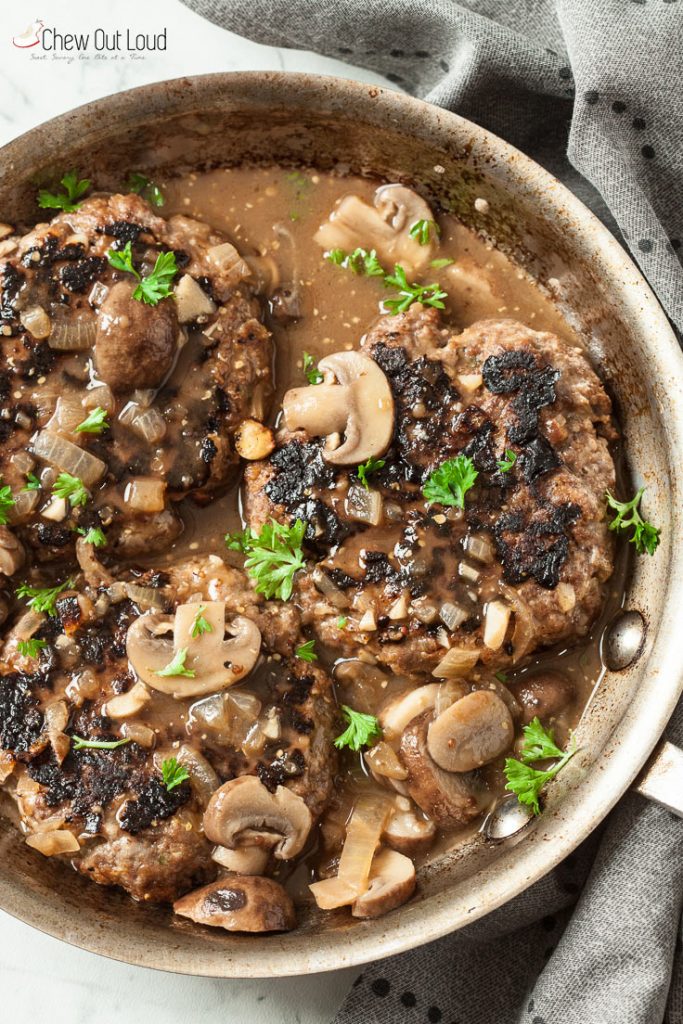 How do you make homemade brown gravy?
Ok, so this is the best part. Salisbury steak gravy. It's so good, people want to drink it.
The players here are: good beef stock, butter, flour, mustard, Worcestershire sauce, and seasonings. It all gets whisked and cooked together until a nice gravy consistency has arrived. Add in the scrumptious mushrooms and half of the onion/garlic mixture reserved from earlier. Then those tender, browned beef patties get dunked into this fantastic gravy. Literally awesome sauce.
The gravy here is delicious when drizzled over baby potatoes, mashed potatoes, rice, or whatever carbs you prefer.
Serve up some greens and you've got yourself the ultimate guest-worthy comfort food. Enjoy.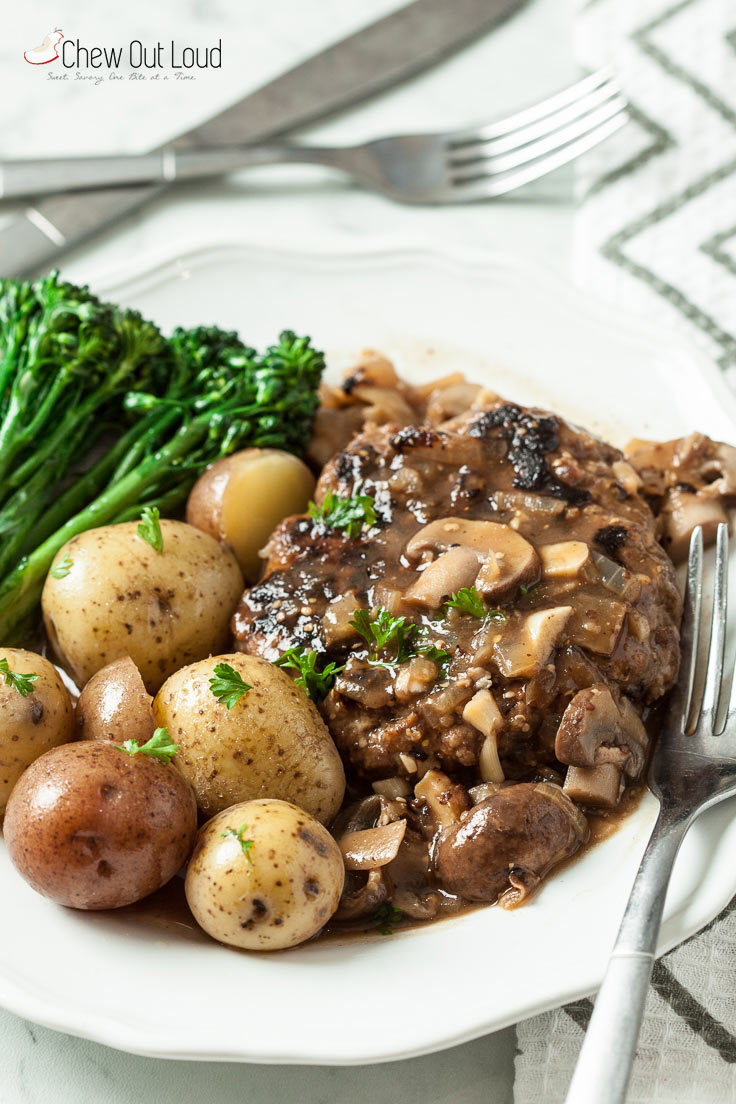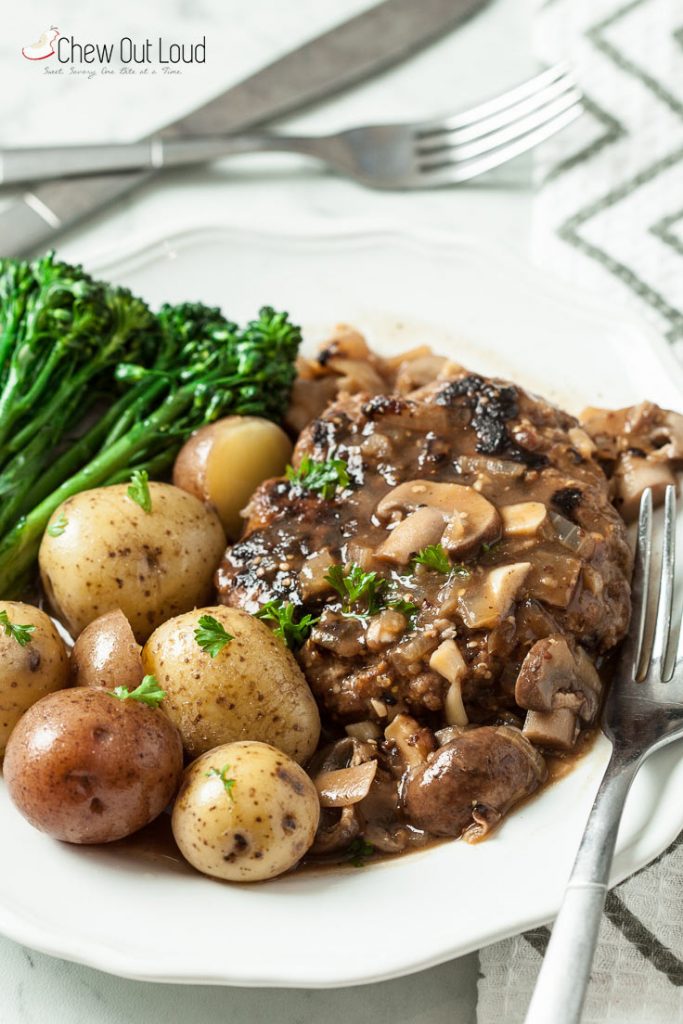 Did you make this?
Please give us a rating and comment below. We love hearing from you!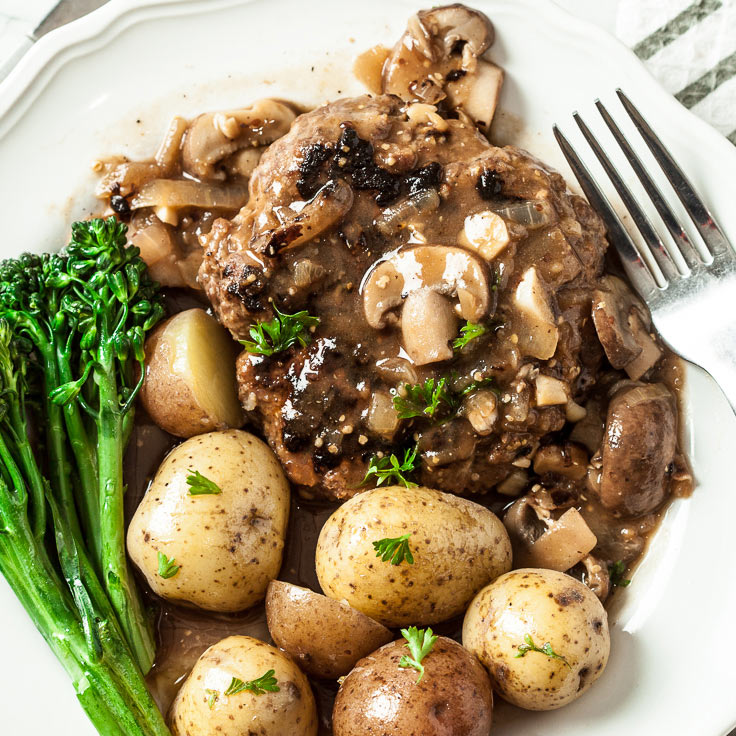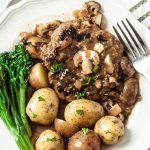 Easy Salisbury Steak with Gravy Recipe
This Easy Salisbury Steak with Gravy is the ultimate guest-worthy comfort food. Imagine an ultra tender, somewhat sophisticated burger that's drenched in luscious gravy. Superbly flavorful yet easy to make!
Instructions
Heat Oil: In a heavy large skillet, heat 2 TB olive oil over medium high heat. Add onions and stir 2-3 minutes. Add garlic and stir 1 minute. Reserve half of this mixture for later.

Make Patties: Add the other half of the garlic/onion mixture to a large bowl with ground beef. Add breadcrumbs, beaten egg, mustard, ketchup, salt, Worcestershire sauce, and pepper to the bowl. Stir to combine mixture well. Form beef mixture into 7 even sized patties, about 1/2" thick each.

Cook: In heavy large skillet, add another TB of oil and heat over medium high heat. Cook beef patties 3 minutes per side or until nicely browned on both sides and fully cooked through -- do this in 2 batches, adding olive oil as needed

Make Gravy: While patties are cooking, make the gravy: In a separate saucepan, add the butter over medium high heat. Add flour to melted butter and whisk until mixture is a thick roux. Add broth, mustard, Worcestershire, and sugar to the saucepan; constantly whisk until mixture is smooth. Bring to a boil and let sauce boil about 5 minutes or until thickened. Add reserved onion/garlic mixture from earlier, plus mushrooms, stirring to combine well. Add salt and pepper to taste, if needed.

Serve: Pour finished gravy over beef patties in original skillet and heat just to warm through. Serve immediately.
Notes
If you enjoyed this recipe, please come back and give it a rating ♡
Nutrition (per serving)
Calories:
267
kcal
|
Carbohydrates:
16
g
|
Protein:
26.6
g
|
Fat:
10.3
g
|
Saturated Fat:
2.7
g
|
Trans Fat:
0.1
g
|
Cholesterol:
84.8
mg
|
Sodium:
905.1
mg
|
Fiber:
1.3
g
|
Sugar:
4.2
g