Homemade Nutter Butters – Peanut Butter Sandwich Cookies
Our family keeps peanut butter in business. The first time I heard peanut butter was banned in preschool years ago, I panicked. Stood there and racked my brain for alternative lunch box ideas my then-three-year-old would eat without cajoling. Since then, we've settled into many nut-free lunch options. But at home, we do peanut butter. Lots of it.
From Peanut Butter Muffins for breakfast to Peanut Butter Brownie Cups for dessert, we've got it covered. Peanut butter cookies are a hands-down winner around here. Especially if they resemble the nostalgic Nutter Butters my mom used to bring home, back in the day.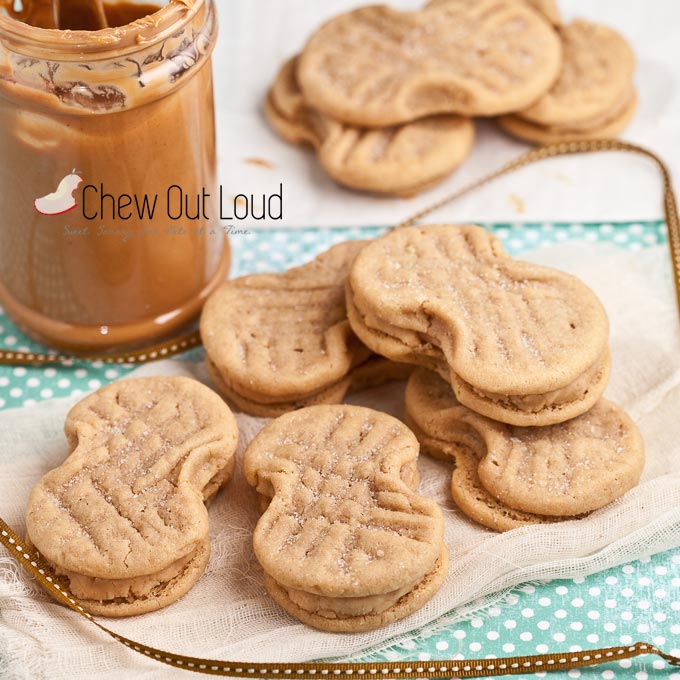 These Homemade Nutter Butters are unquestionably the ace of sandwich cookies. They are the boss of all peanut butter cookies. The cookie part is addictive all on its own, but when that famous nutter butter filling gets slathered on, these become out of this world.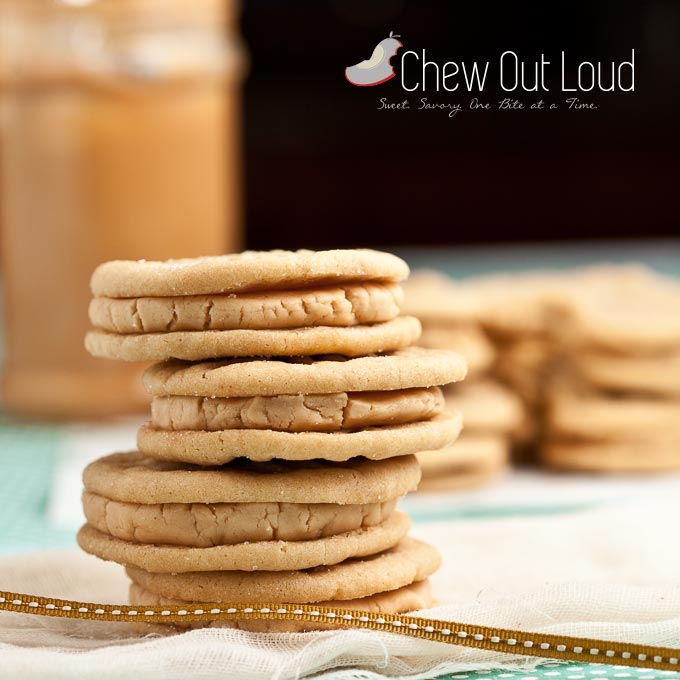 Homemade Nutter Butters taste just like the packaged ones, except these are softer, with an deliciously toothsome bite. The peanutty filling is fluffy, soft, and reminds me exactly of the store-bought cookie filling. Without any tongue-twisting ingredients. You just have to make these cookies yourself to grasp how tasty they are.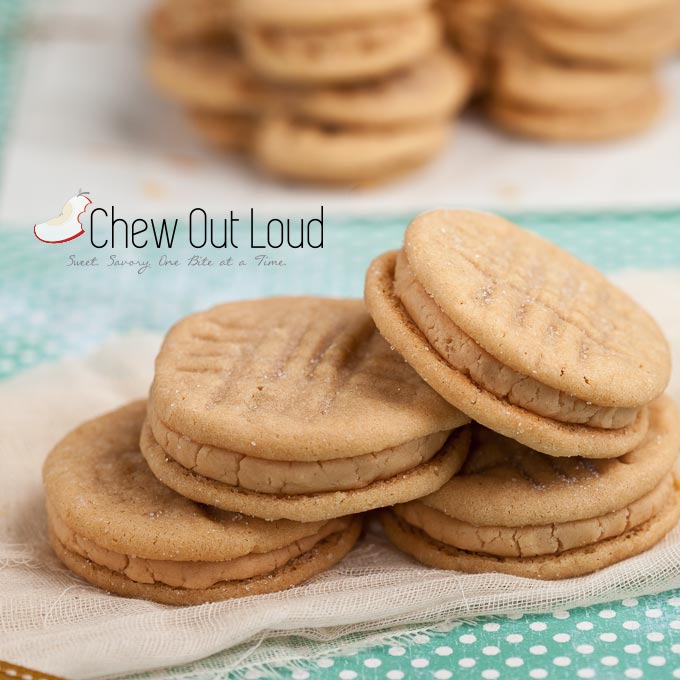 The cookie shape is all up to you. Make it a nut, make it round, make them big, make 'em small. My later batches went towards bite-size sandwich cookies, and they were my favorite. Sorry, my camera was out of the picture by then 😉 The bite-size cookies were super cute, easier to fill, and less likely to break apart when smashing the little sandwich together.
Any shape or size, these Homemade Nutter Butters are a hit. Enjoy!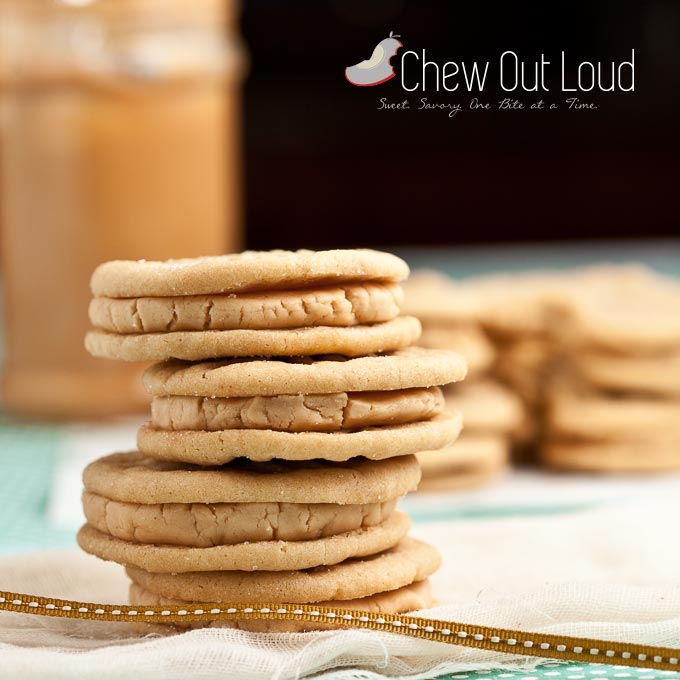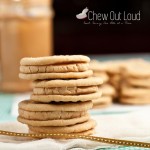 Homemade Nutter Butters - Peanut Butter Sandwich Cookies
These are just like the store bought Nutter Butters, but chewier. Way too good.
Ingredients
For the Filling:
1

cup

salted butter

,

room temp

1

cup

creamy peanut butter,

room temp

3

and 3/4 cups powdered sugar

2-3

TB

whole milk
Instructions
In a bowl, whisk together flour, baking soda, and baking powder. Set aside.

In the large bowl of a stand mixer, beat together the butter, peanut butter, and both sugars until the mixture is light and fluffy, about 2 minutes on medium-high. At medium-low speed, add eggs one at a time and vanilla, mixing until well incorporated. At low speed, slowly mix in the dry flour mixture. When dough is combined, wrap tightly in cling wrap, and place in fridge to chill for at least an hour.

Preheat oven to 375F. To make peanut shape, form cookie dough into 1 inch balls and flatten into a long oval shape (1" x 2") about 2 inches apart. Use a fork to make criss cross pattern, and pinch center gently to create peanut shape. Keep rest of dough cold while you make one batch at a time. (To make round cookies, flatten 1 inch dough balls into circles about 1/2 inch thick, and use a fork to press pattern on them.)

Bake 8-9 minutes, or until edges are lightly browned. Pinch cookie centers again, if needed, to keep peanut shape. Sprinkle hot cookies with granulated sugar. Cool a few minutes on baking sheet and finish cooling on wire rack. Once cookies are completely cooled, they can be filled.

To make the filling, beat together the butter and peanut butter in a large bowl until smooth and fluffy. Gradually add in powdered sugar and beat until filling is smooth. Add 1 TB milk at a time, until desired consistency. Fill to your heart's content!
Did you make this?
Leave a comment below and tag @chewoutloud on Instagram