Easy Chicken Lo Mein
By Amy Dong
Published Feb. 10, 2014
Updated Aug. 17, 2022
This Chicken Lo Mein is scrumptious and easy to make at home. Use fresh egg noodles or linguine for an easy, flavorful, and healthy meal. Ten times better than takeout. Perfect for meal prep.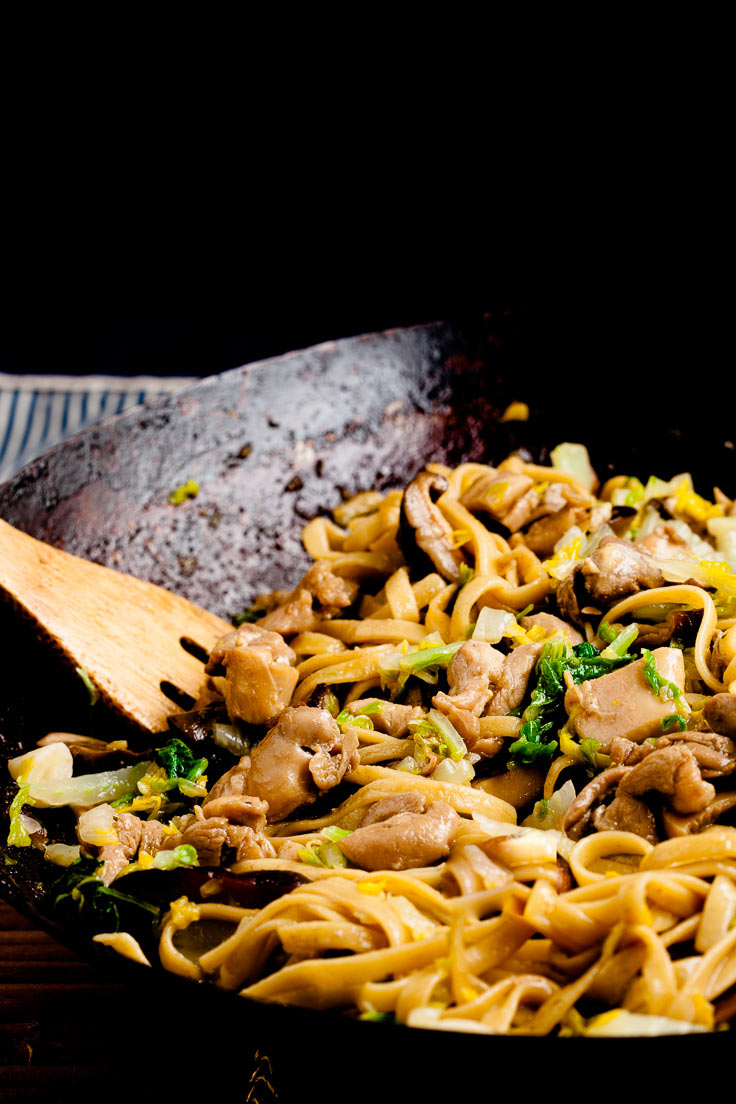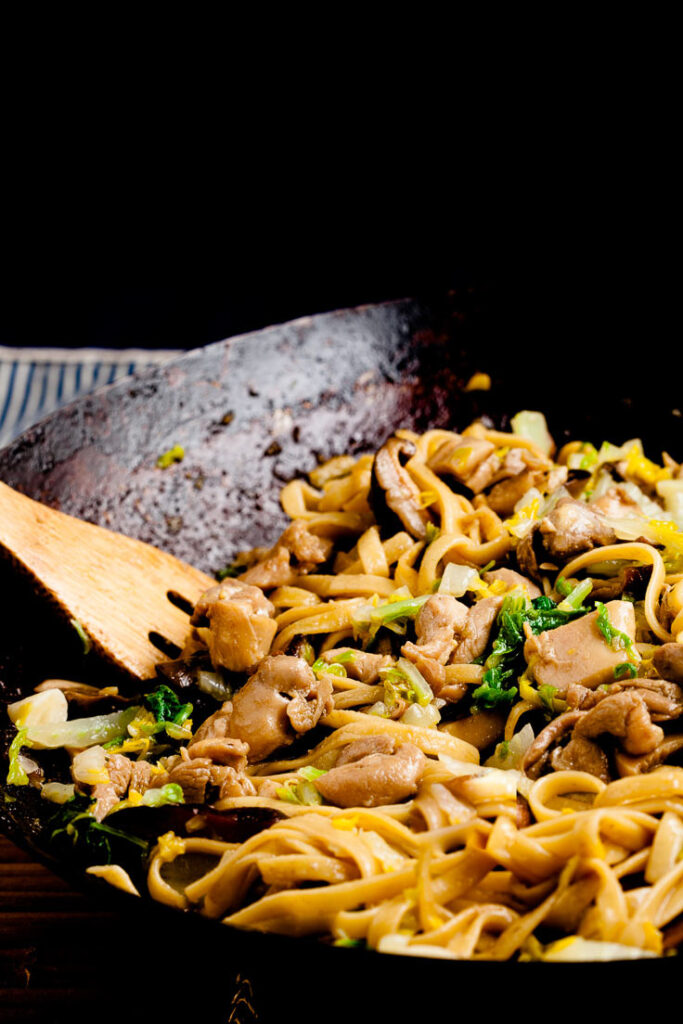 Easy Chicken Lo Mein
Lo mein is a favorite Chinese takeout menu item, consisting of chewy soft noodles, vegetables, and bite-size pieces of chicken, beef, or shrimp. This stir fry noodle dish is popular for its richly succulent flavors.
Count us in for occasional Chinese takeout on a Friday night, but more often you'll find us serving up this homemade chicken lo mein. It's a better-than-takeout meal that's big on flavor without being greasy. Peppered with lean chicken, vegetables, and mushrooms, it's a healthy yet scrumptious dish the entire family devours.
Bonus: lo mein reheats exceptionally well and is perfect for meal prep. Serve half of it the day you cook and save the other half in individual meal prep containers for lunch, or use a family size container for another dinner that week.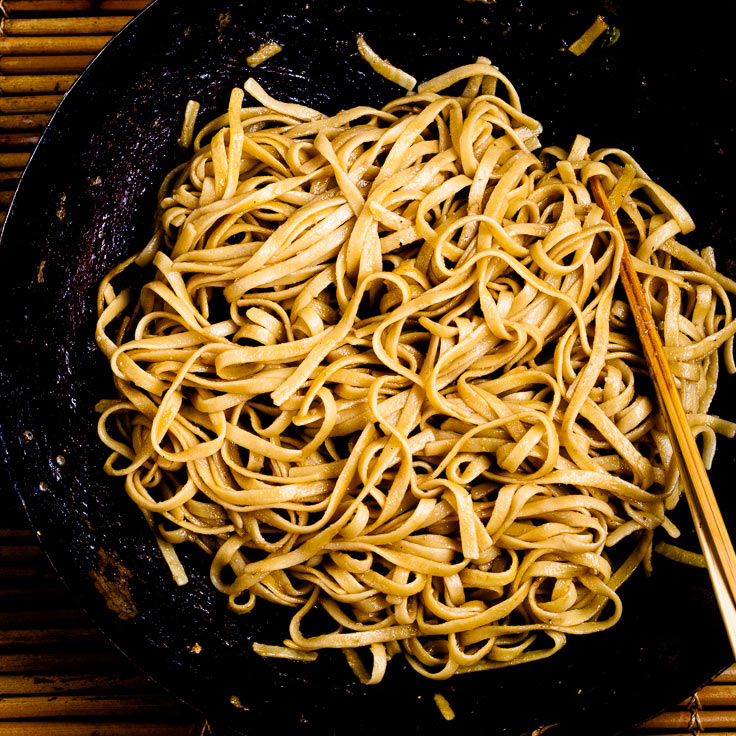 What kind of noodles?
Classic lo mein typically calls for fresh Chinese egg noodles, shaped similarly to spaghetti. Fresh egg noodles for lo mein is found at Asian grocery stores. In certain cities, major grocery stores might even carry it in their refrigerated Asian section.
If you can't find fresh egg noodles, just use regular dry spaghetti or linguine noodles. I often use fettuccine noodles I already have in my pantry when I'm too lazy to go to the store. That said, fresh long egg noodles will give you the most authentic experience.
Whichever noodles you choose, you'll cook the noodles to al dente according to package instructions prior to using it for stir fry.
Tips for Homemade Chicken Lo mein
Generally speaking, the meat and veggies are stir-fried separately, and then added back in with the cooked and seasoned noodles at the end.
Season the chicken and veggies and sauté until the aroma makes everyone ravenous.
Stir it all together with your seasoned noodles.
Use boneless skinless chicken thighs for best tenderness.
Thinly sliced Napa Cabbage is deliciously sweet once cooked, which adds balance here.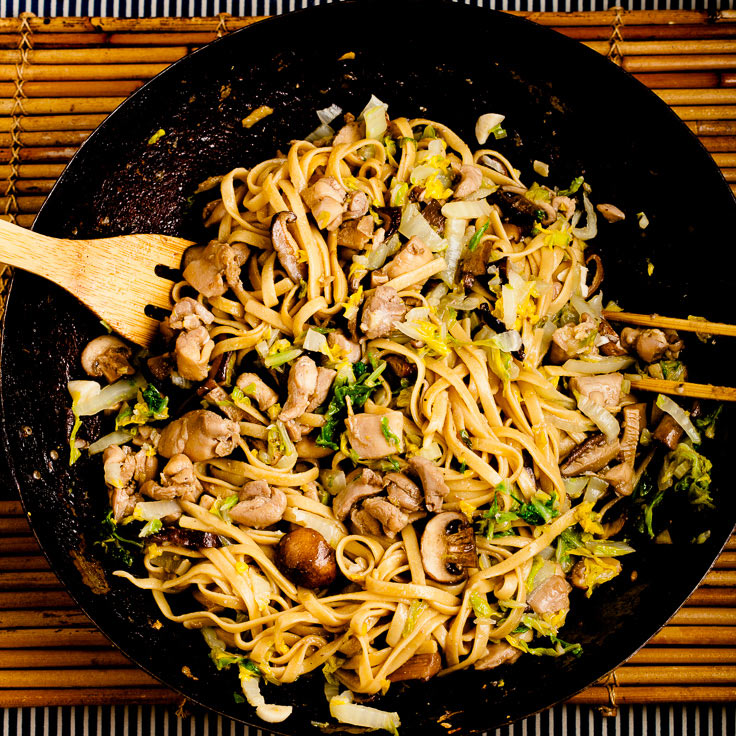 Ingredient Variations and Substitutions
We often use broccoli and carrots in chow mein with much success.
Feel free to go with your favorite veggie combo. Ideas include sliced bok choy, spinach, or even cole slaw mix (just the veggies.)
Use shiitake mushrooms, mini bella mushrooms, or button mushrooms.
Shiitake mushrooms are most often in dehydrated form and are easily rehydrated once soaked in water. It boasts an earthy, aromatic flavor you won't find in other mushroom varieties.
Try thinly sliced beef, shrimp, or ground meat of your choice. To make it meatless, forgo the protein.
More to Cook and EAt:
---
Did you make this?
Please give us a rating and comment below. We love hearing from you!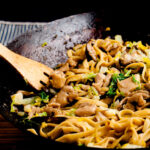 Chicken and Vegetable Lo Mein
This Chicken and Vegetable Lo Mein is extremely versatile, hugely flavorful, and better than any takeout! Make it meatless and add any of your favorite veggies for your perfect weeknight meal!
Ingredients
Oil for cooking

16

ounces

fresh Chinese long egg noodles

,

shaped similarly to spaghetti OR dry Italian linguine/spaghetti noodles

3

TB

Asian sesame oil,

brown in color, highly fragrant

1

pound

uncooked skinless

,

boneless chicken thighs, trimmed and cut into bite-size pieces

3

TB

oyster sauce,

divided

1

tsp

white sugar

2

tsp

freshly grated ginger

3

TB

rice cooking wine,

divided

3

TB

regular soy sauce,

divided

table salt

4

cloves

garlic

,

minced

Half of a Napa cabbage

,

thinly sliced

8

ounces

baby bella or button mushrooms

,

or 4 oz dried Shiitake mushrooms, soaked in hot water until fully softened, thinly sliced

Optional: thinly sliced scallions for garnish
Instructions
In a large, heavy pot, bring well-salted water to a boil. Cook noodles just until al dente, according to package. Do not overcook. Drain, rinse with cold water in a colander, and toss with 3 TB sesame oil. Set aside.

In a bowl, combine uncooked chicken, 1 TB oyster sauce, sugar, ginger, 1 TB rice cooking wine, 1 TB soy sauce, 1/4 tsp salt, and 1/4 tsp white pepper. Mix well.

In a large wok or large frying pan, add 2 TB cooking oil over medium-high heat. When oil is very hot, stir fry the marinated chicken until almost cooked through. Add sliced mushrooms to the chicken. Stir fry until cooked through, but not overcooked. Transfer chicken/mushroom mixture to a bowl.

In same wok/pan, add 2 TB cooking oil on medium-high until hot. Add minced garlic and sliced Napa cabbage, with 1/4 cup water and 1/8 tsp salt. Cover and stir occasionally about 7 minutes or until cabbage is soft and wilted. Transfer to bowl with chicken-mushroom mixture.

In same wok/pan, add 2 TB cooking oil on medium-high until hot. Add cooked noodles, 2 TB cooking wine, 2 TB soy sauce, and 2 TB oyster sauce. Stir well. Add pinches of salt and white pepper to taste.

Add back the chicken/mushroom mixture, Napa cabbage, and all their juices to the wok of noodles. Stir and cook on medium high until lo mein mixture is fully heated through. Serve warm, with sliced scallions as garnish.
Notes
If you enjoyed this recipe, please come back and give it a rating ♡
Nutrition (per serving)
Calories:
305
kcal
|
Carbohydrates:
47.4
g
|
Protein:
13
g
|
Fat:
7
g
|
Saturated Fat:
1.1
g
|
Cholesterol:
17.5
mg
|
Sodium:
376.6
mg
|
Fiber:
2.1
g
|
Sugar:
2.9
g
Try this Fried Rice, which is chock full of good ingredients: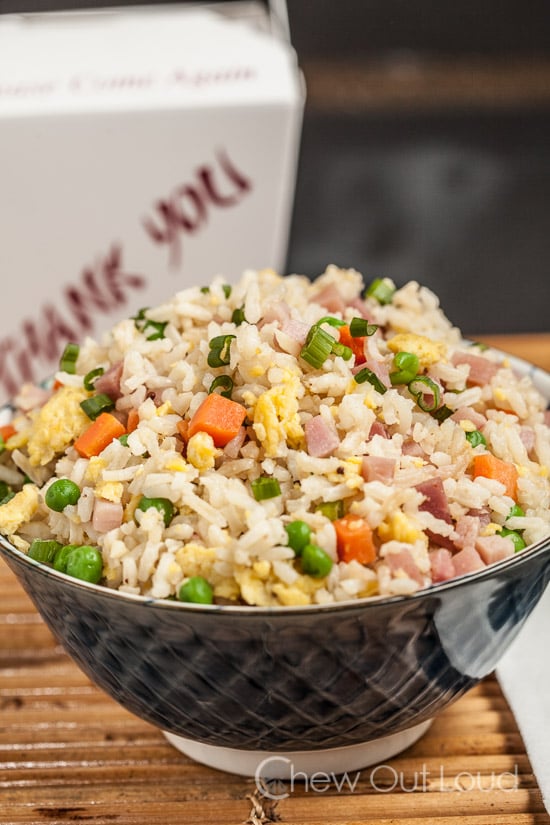 If noodles are what you're hungry for, a heaping bowl of Dan-Dan Noodles will hit the spot!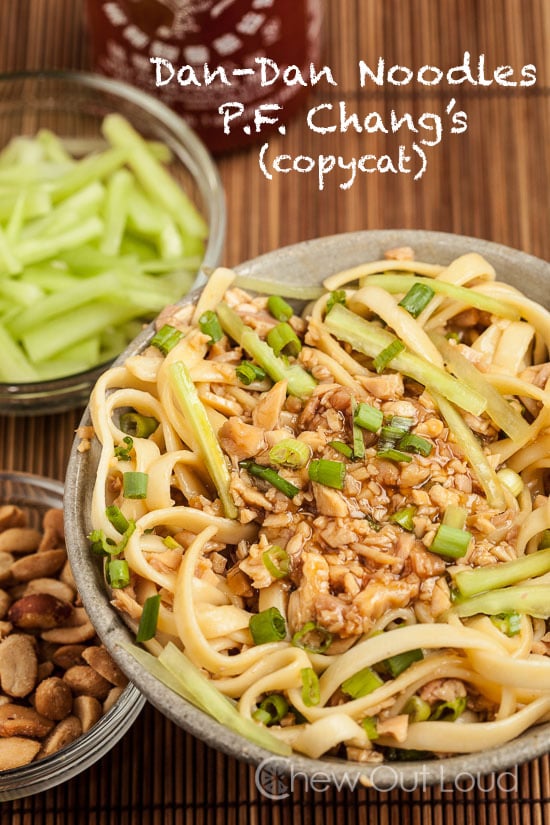 If you like mochi, you can't go through life without trying this Red Bean Mochi at least once. They are crazy easy, soft and chewy, and ridiculously dee-licious! One of the few desserts I can't stop stuffing my mouth with.