After Thanksgiving this year, I decided to venture outside the box and transform what was remaining of my favorite holiday side dish into breakfast for the next morning.
I wondered if that scrumptious sweet potato casserole could be made into a quick bread. After all, we're talking about a Sweet Potato Casserole with Brown Sugar Streusel that is pretty much a dessert disguised as a side dish.
Why wouldn't it be totally awesome in a sweet quick bread?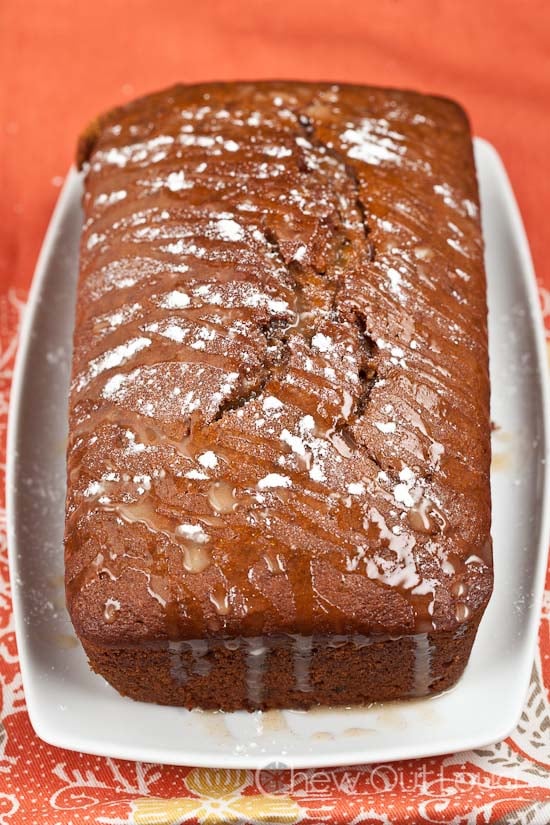 So, I went to town in the kitchen and got baking.
(Spoiler: You can use fresh mashed sweet potatoes if no leftover casserole is sitting around!)
You'd think I'd be done with the kitchen for awhile after cooking an entire Thanksgiving feast. That would be true for normal people. I don't claim to be normal at all.
It took me until almost midlife to realize it's good to be different 🙂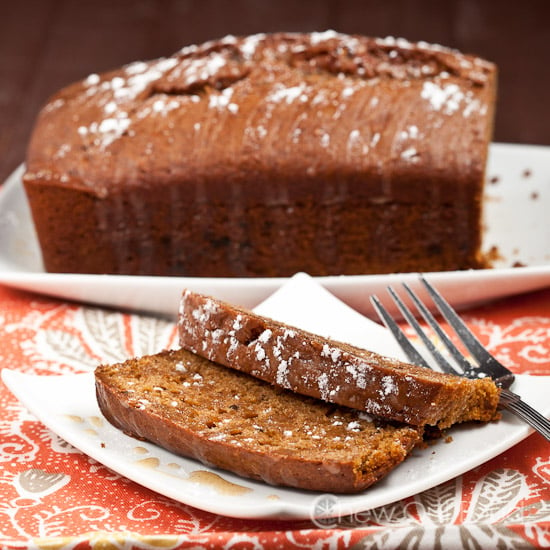 I suppose it would have helped for me to post this dee-li-cious sweet potato bread earlier, since all your leftovers were surely gobbled up days ago.
BUT – if you're planning on doing a sweet potato casserole for December holidays, OR if you want to bake a few sweet potatoes for the sheer joy of this magnificent bread… you will be nicely rewarded.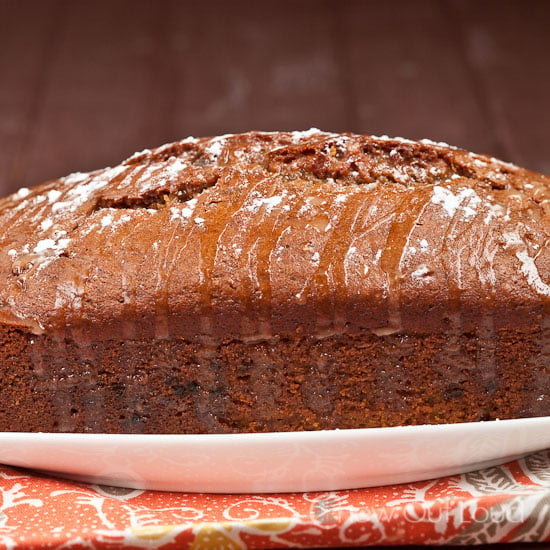 This sweet potato bread is super moist, dense, full of fall spices, and just the right amount of sweetness.
For serious yum factor, add this easy cinnamon glaze from our favorite pumpkin scones and drizzle away!
Enjoy!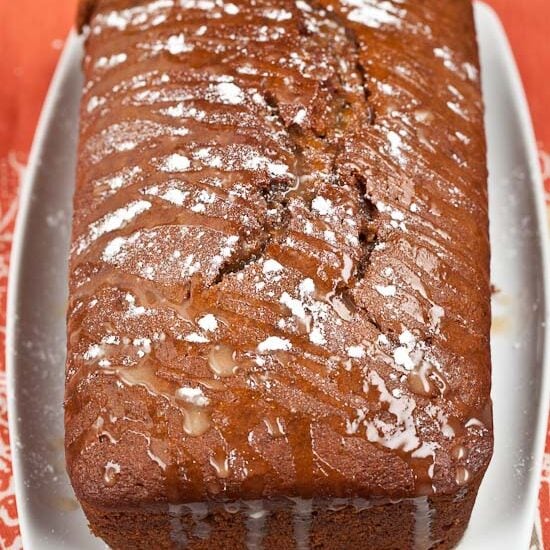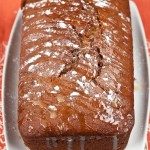 Sweet Potato Bread
Transform your leftover sweet potato casserole, streusel and all, into this YUMMY sweet potato bread! If no leftover casserole is around, use freshly mashed sweet potatoes. Either way, you're going to love this moist, dense quick bread!
Instructions
Preheat oven to 350F and grease two 9x5 loaf pans.

In bowl of stand mixer, combine both sugars, orange juice, oil, eggs, vanilla extract, and sweet potatoes (include any streusel or topping if using leftover casserole) Mix on medium until fully incorporated.

In a separate bowl, combine flour and remaining dry ingredients. Whisk to combine well.

Add dry ingredients to wet ingredients, and mix just until combined. Do not overmix.

Divide batter into prepared loaf pans. Bake 60-65 minutes or just until a toothpick inserted in center comes out with a few tender crumbs attached.

Allow bread to cook completely in pan on wire rack before removing and slicing.

*See link below for spice glaze.
Did you make this?
Leave a comment below and tag @chewoutloud on Instagram
Source: Chew Out Loud
Here's that Spice Glaze (via pumpkin scones) – I use this glaze on SO many treats: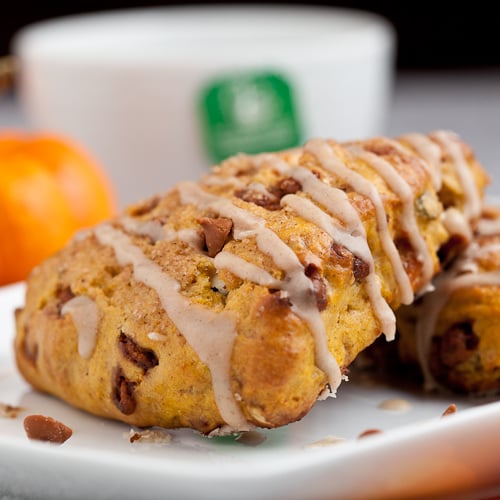 Sweet Potato Cinnamon Muffins are super moist, tender, and cute! Healthy to boot.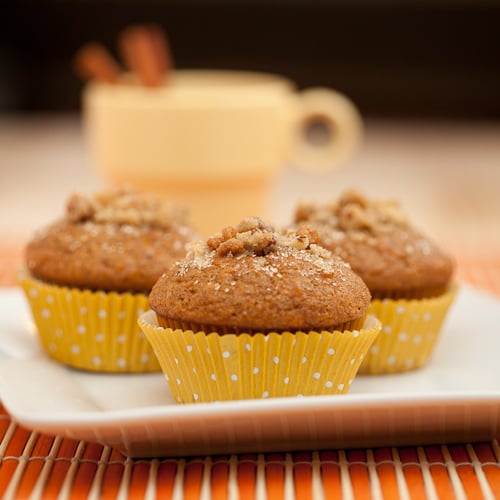 Can't leave out my all-time-forever-favorite Pumpkin Bread, cuz it's still fall…