11 Best Sweet Potato Recipes
By Amy Dong
Published Oct. 22, 2020
Updated Oct. 28, 2022
Sweet potatoes are not only beautifully vibrant in color, but they're also rich in vitamins, minerals, and fiber. Their flesh is naturally sweet and satisfying, which is why sweet potatoes are ideal for recipes ranging from baked goods to casseroles to stews. Here are some tried-and-true favorites to try this season.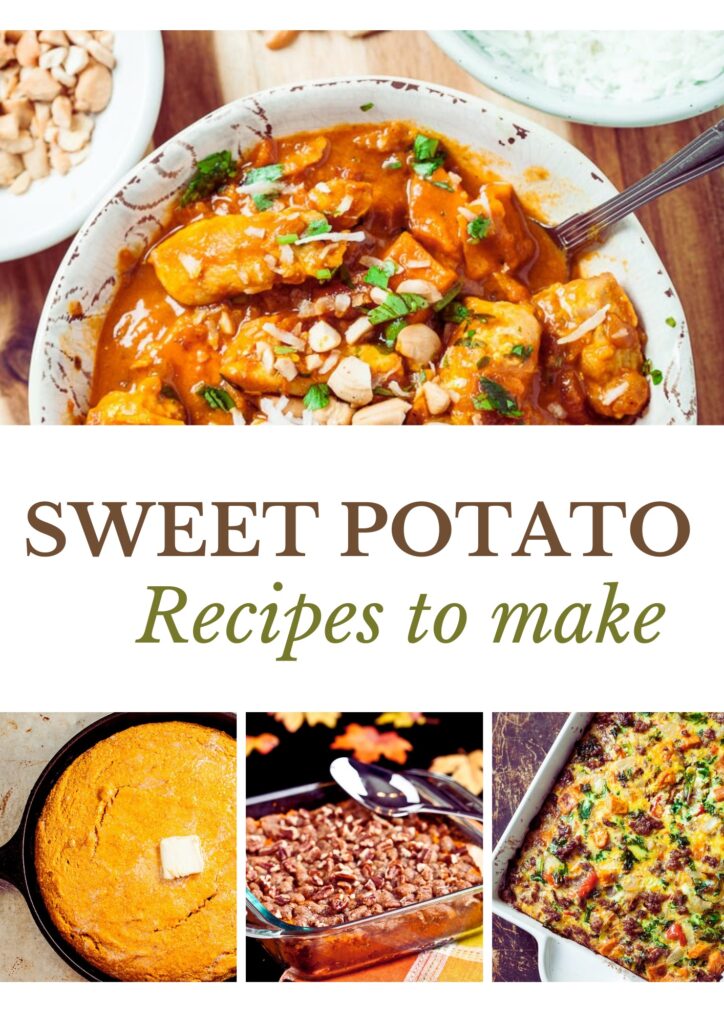 ---
Best Sweet Potato Recipes
This Sweet Potato Sausage Breakfast Casserole is a fan-favorite for good reason. It's loaded with all your breakfast favorites: eggs, sausage, fresh veggies, and the goodness of sweet potatoes. Bonus: it happens to be Whole30 and Paleo approved.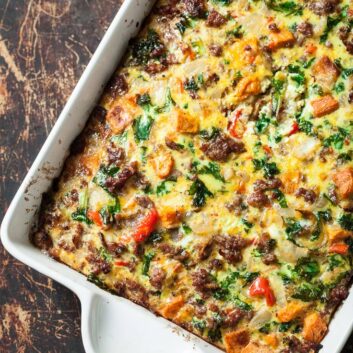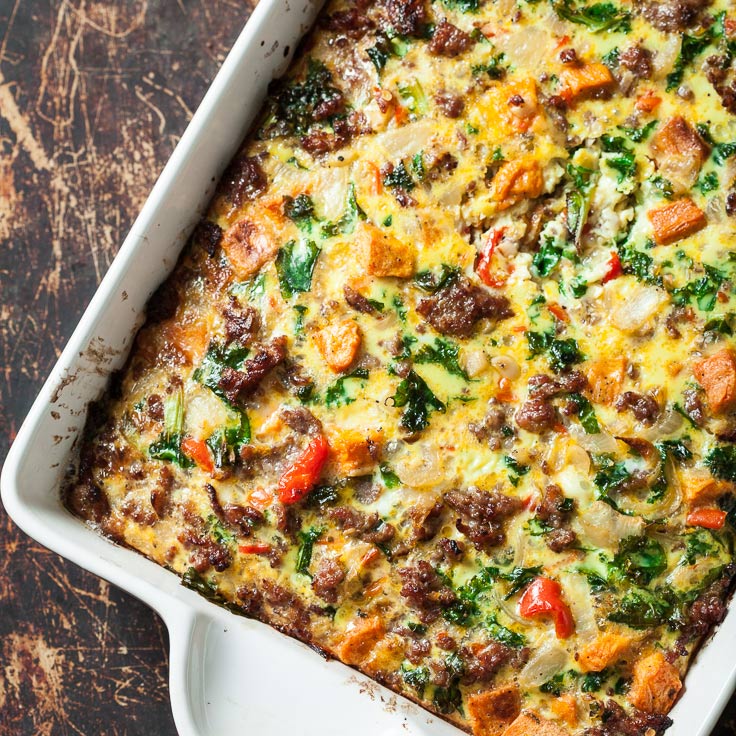 2. Sweet Potato Cornbread – this skillet cornbread is tender, moist thanks to the addition of sweet potatoes. It has a beautifully golden hue and enjoys a crisp exterior. Readers love this one all season long.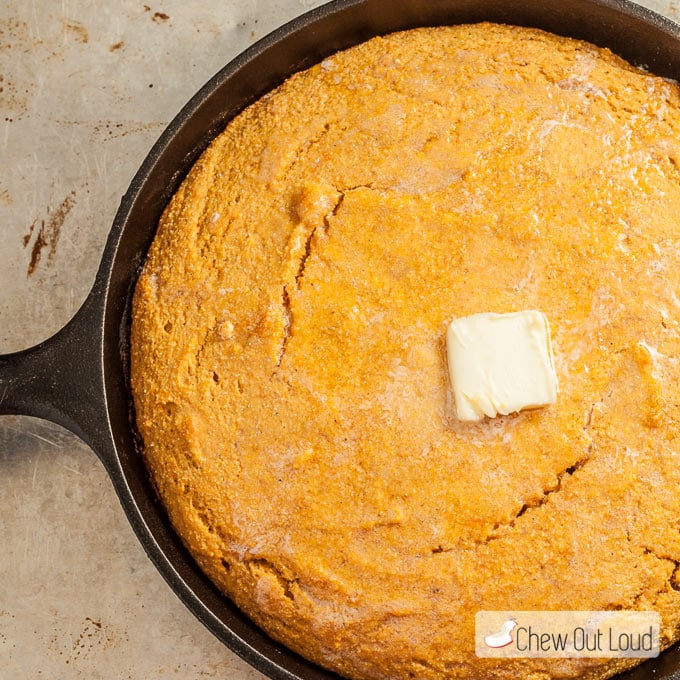 3. Tender, Moist Sweet Potato Muffins – if you haven't tried adding sweet potatoes to your muffin batter, it's time to try it now. Sweet potatoes provide natural sweetness, gorgeous color, and superior moistness in every bite.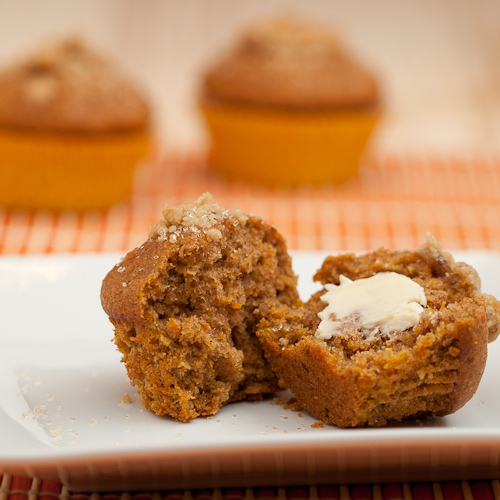 4. Dutch Sweet Potato Pie – go ahead and load up on sweet potatoes during your next grocery store run, because you'll want to try this decadent sweet potato pie with crunchy pecan crumble topping.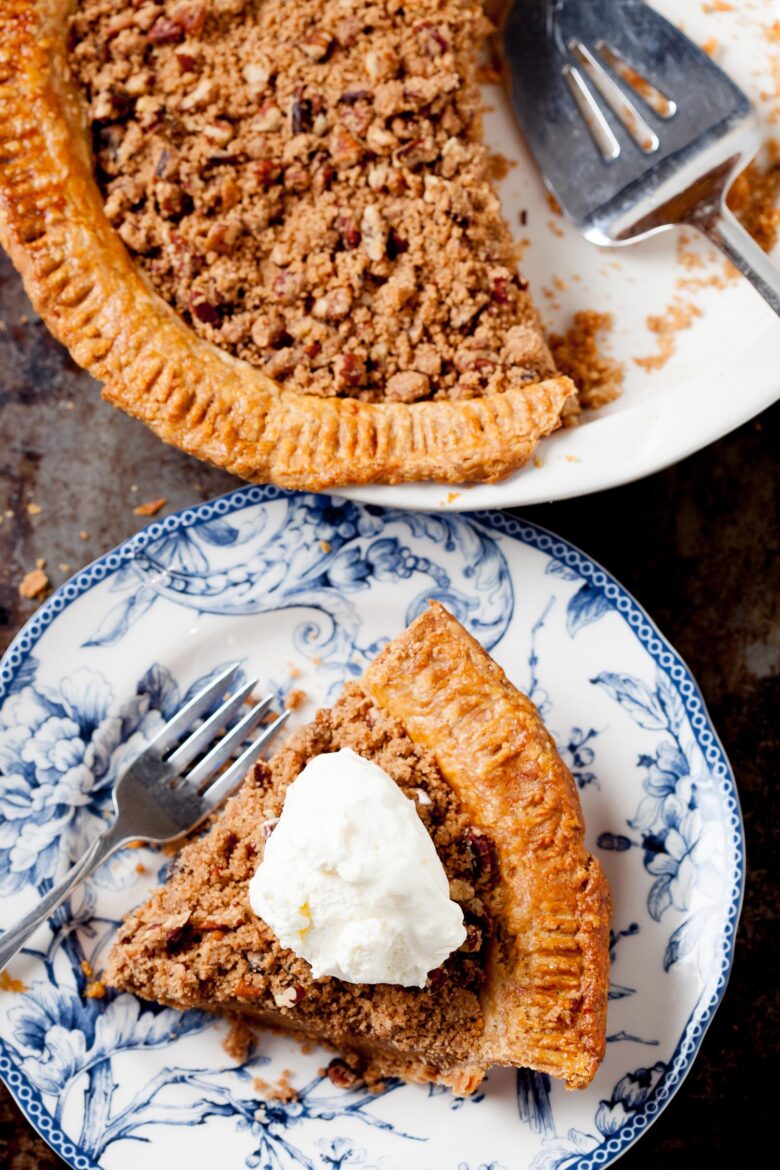 5. Chicken, Sweet Potato, Coconut Stew – this satisfying stew hits the spot. Make a large pot of this healthy, comforting stew and serve as-is or with fluffy basmati rice. The aroma and flavors will have your family going back for more.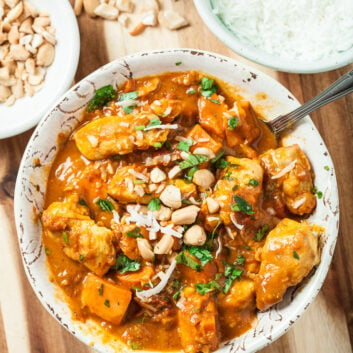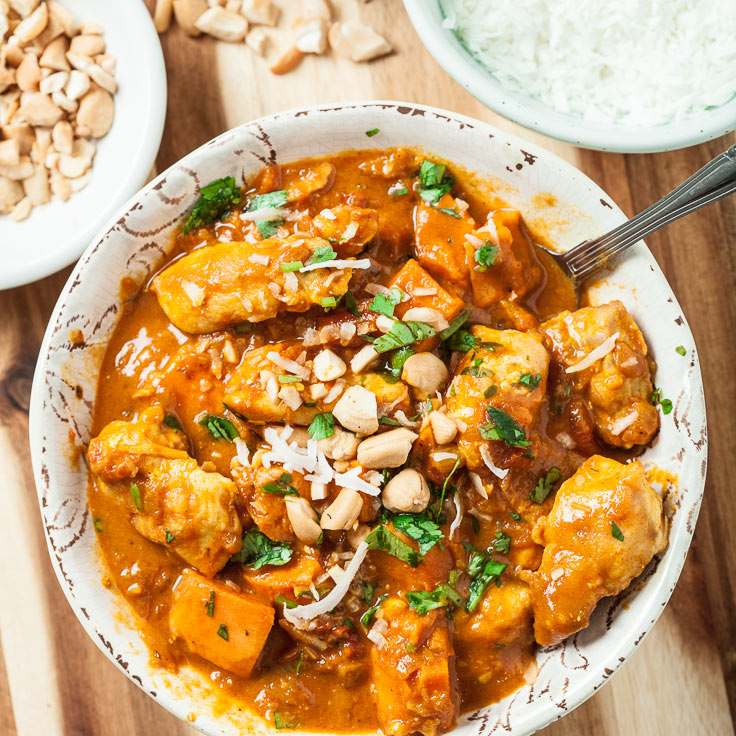 6. Sweet Potato Hummus – whether it's for a little party or for a healthful snack, this sweet potato hummus is a perfect fit. It's super easy, with just a few ingredients, and tastes incredible with your choice of crackers or pita chips.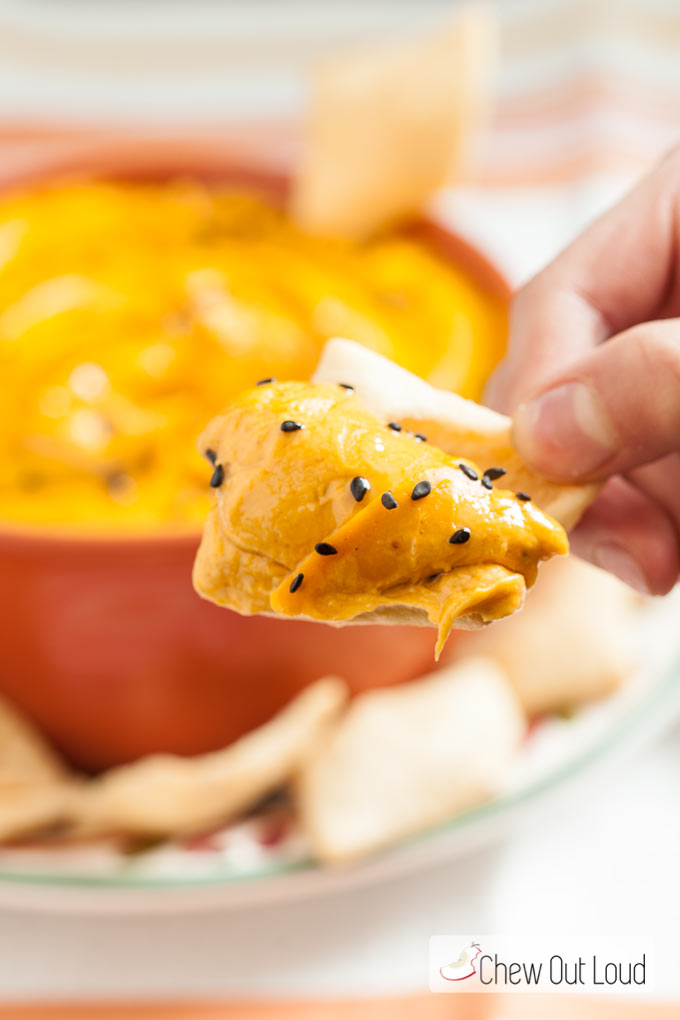 7. Sweet Potato Casserole with Pecan Streusel – this fall classic is always popular on holiday dinner tables. Your eaters will devour this sweet potato casserole, which boasts a perfect balance of flavors and crunch.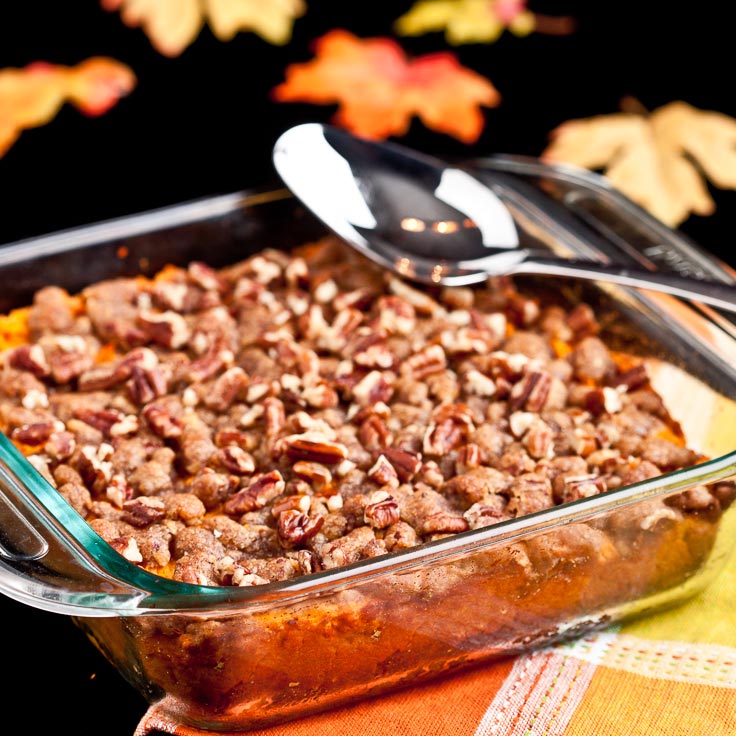 8. Sweet Potato Bread lets you transform a holiday leftover (see above) into breakfast. If you find yourself with leftover sweet potato casserole, simply add it to the batter for this deliciously tender sweet potato bread. You'll be rewarded with a decadent, moist loaf for breakfast.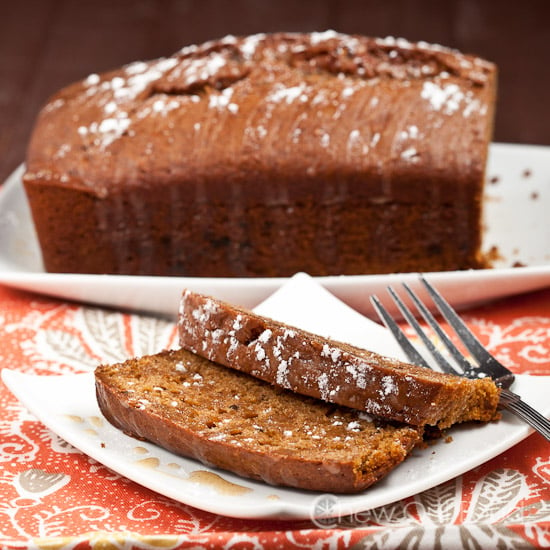 9. Sweet Potato Cinnamon Cake – this moist sweet potato cinnamon coffee cake will remind you of cinnamon roll cakes. The flavors are delightfully sweet, with spices and a delicious cream cheese frosting.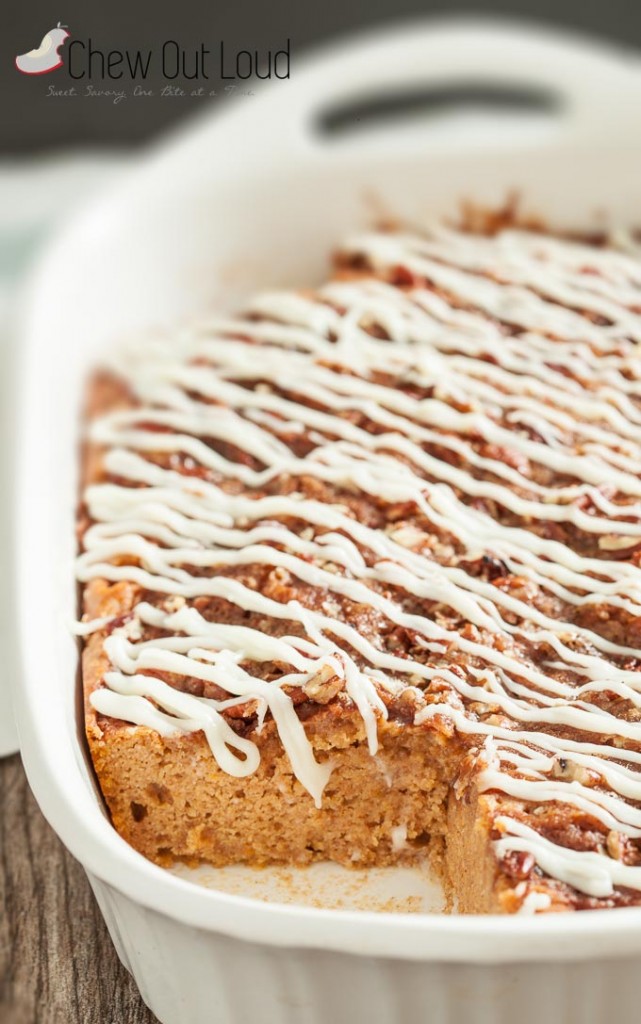 10. Herb Roasted Root Vegetables – simply chop up your favorite vegetables, sweet potatoes, and herbs for this easy pan roasted vegetables recipe. You'll be rewarded with lightly charred veggies and potatoes that are incredibly flavorful.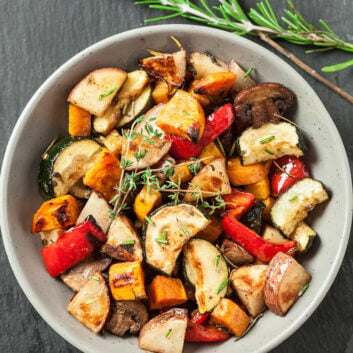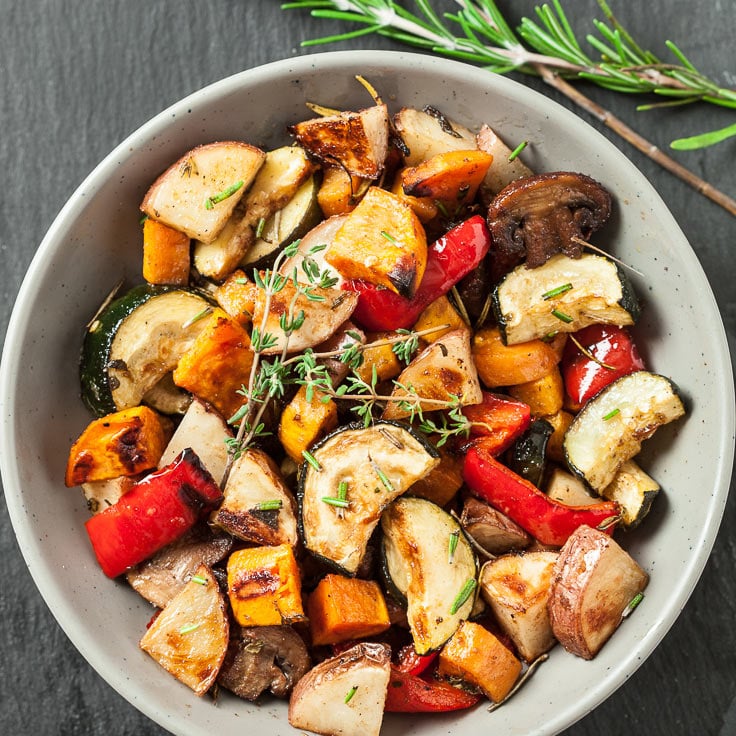 11. Quinoa Sweet Potato Salad with Maple Vinaigrette – this is a must-have autumn side dish that pairs well with any meal. It's so satisfying, we love it as a light lunch or dinner on its own. The maple vinaigrette is a perfect balance of sweet, tangy, and savory flavors.