This special cornbread is given a boost of fall flavors with roasted sweet potatoes. Sweet potato cornbread is exceptionally tender, nutritious, and delicious.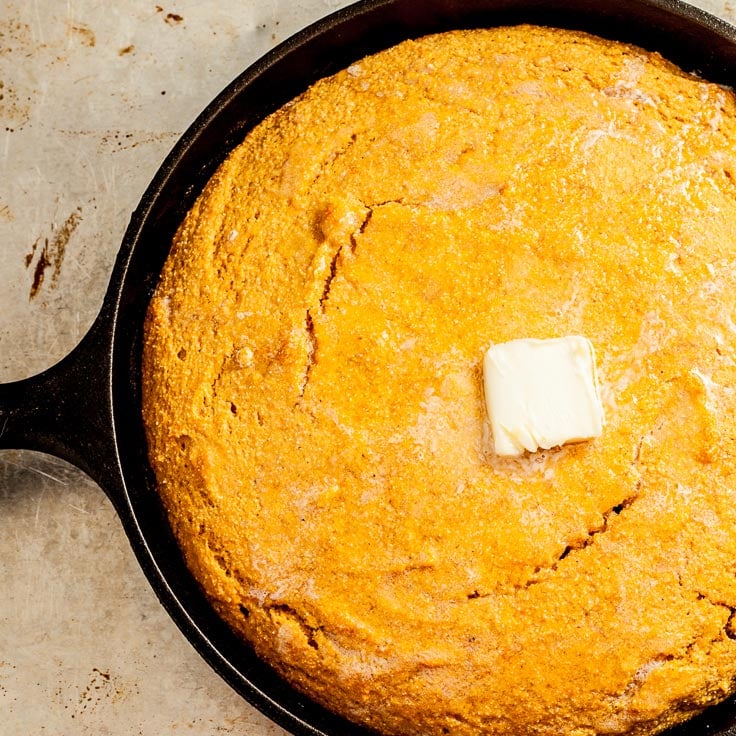 Sweet Potato Cornbread
My all time favorite cornbread is this ultra moist, tall, sweet, and corn-filled version that I use with all the award winning chunky chili one can eat. Those are classic, fail proof recipes anytime I want great go-to meals.
But I do love shaking things up according to the time of year. Whether it's haircuts, decorations, or recipes…change is the only constant when it comes to seasons.
That being said, I currently have a surplus of sweet potatoes because fall makes me hoard things like potatoes and pumpkins. And that's how this sweet potato cornbread was born. Say hello to autumn's most satisfying and tender cornbread yet.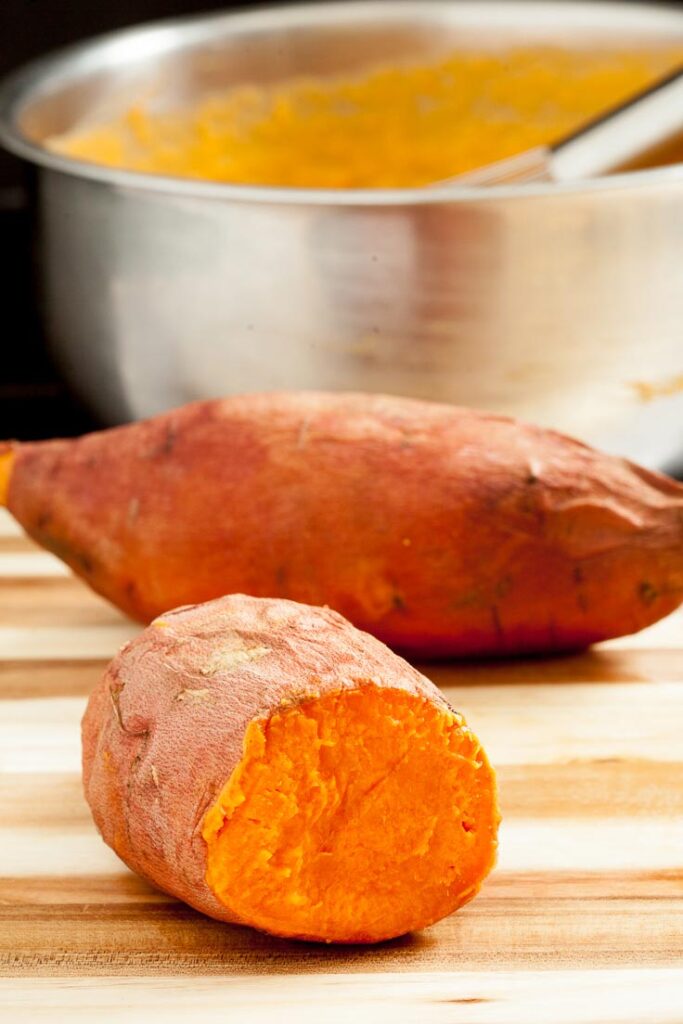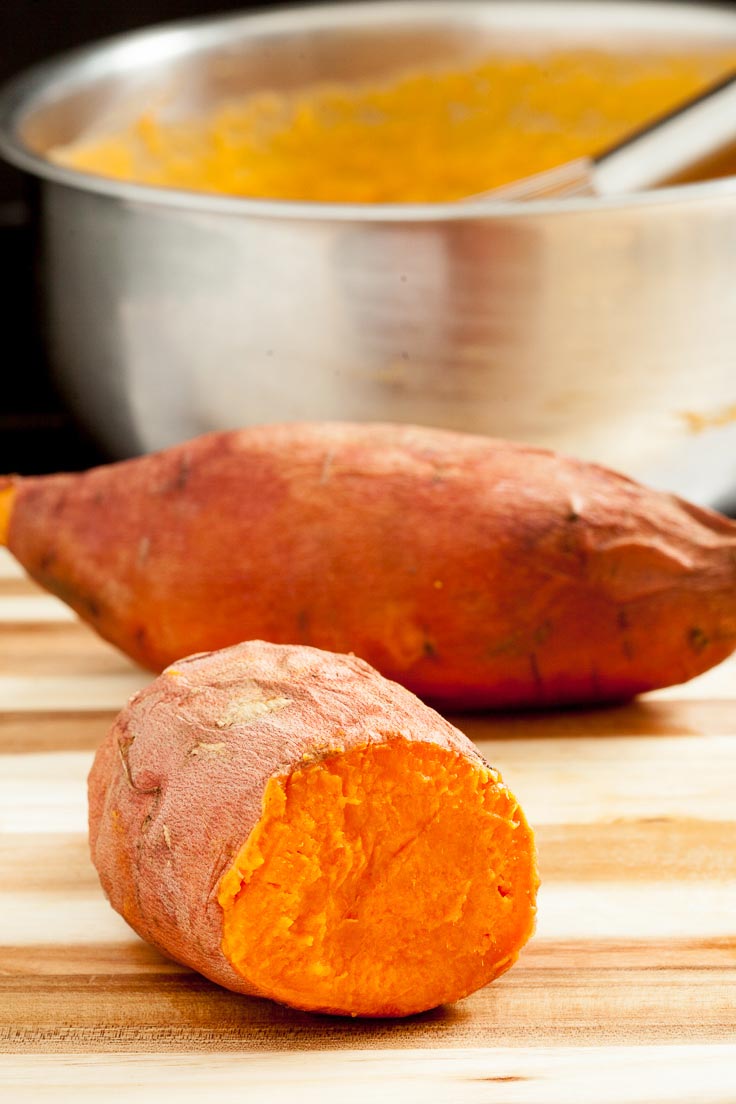 Sweet Potato Varieties
You've probably noticed there are a variety of sweet potatoes available in grocery stores and farmer's markets. Options often vary in size, shape, and color. You may have seen yellow fleshed sweet potatoes, purple ones, and vibrant orange ones. What they have in common is that if they're grown in the U.S., they're all technically sweet potatoes and not yams (actual yams can be found in the international produce of some stores, as true yams are native to Africa and Asia.)
Most of the time, when you see sweet potatoes listed in a recipe (even if it says yams,) it's referring to the orange-fleshed variety. We tend to choose this type of sweet potato for everything from Chicken, Sweet Potato, and Coconut Stew to Sweet Potato Casserole with Pecan Crumble. The vibrant orange hue is a beautiful addition to your plate.
Buying Sweet Potatoes
Pick whole sweet potatoes that are small to medium in size and are firm throughout, with no soft spots, wrinkles, or bruises. Larger potatoes tend to be older and more starchy. Once home, store your sweet potatoes in a cool, dry, and dark space. They'll generally keep well for about a week.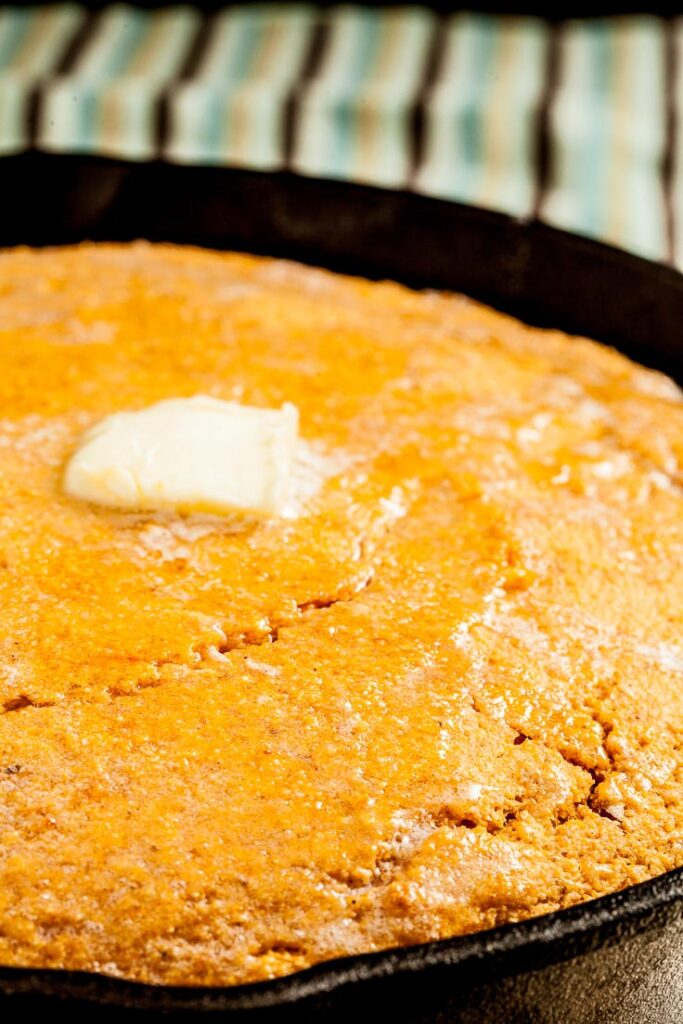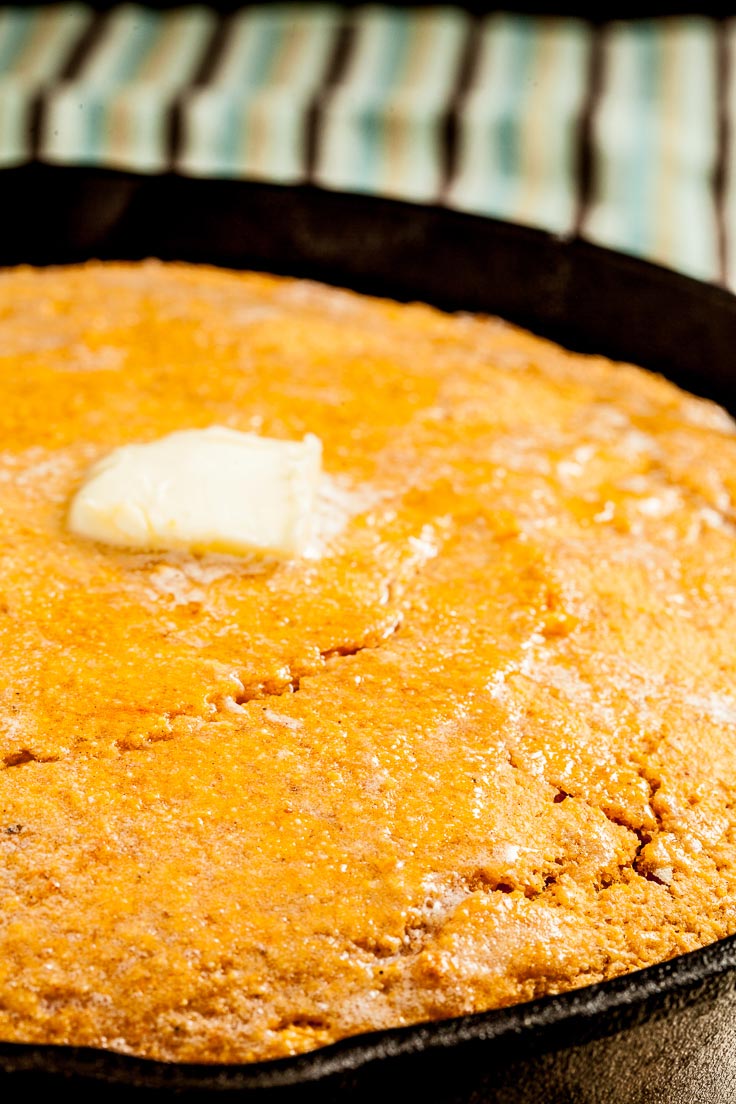 Prep-Ahead Tips
The most efficient tip we have for streamlining your sweet potato cornbread is to roast the sweet potatoes ahead of time. The night before (or up to 2 days early,) wrap whole, unpeeled sweet potatoes tightly in foil and roast them in the oven about 1.5 hours.
Pre-roasting your sweet potatoes allows plenty of time for them to cool, which is helpful when it comes to handling and mashing them.
Dry ingredients such as cornmeal, flour, and spices can be combined in a bowl ahead of time as well; simply your dry mixture in a covered container on the counter until you're ready to use.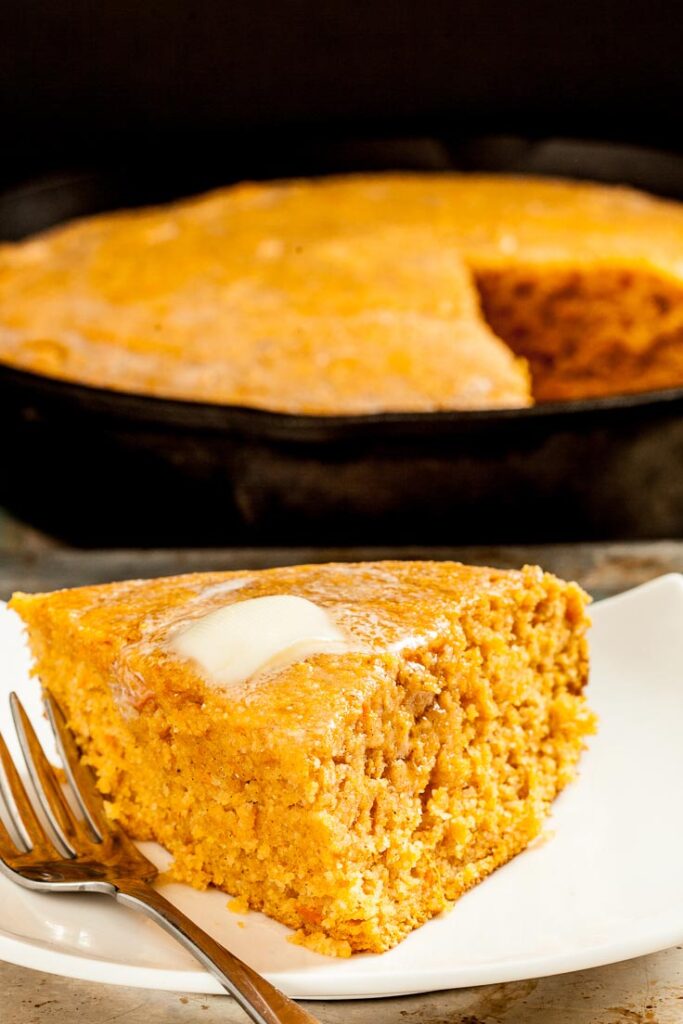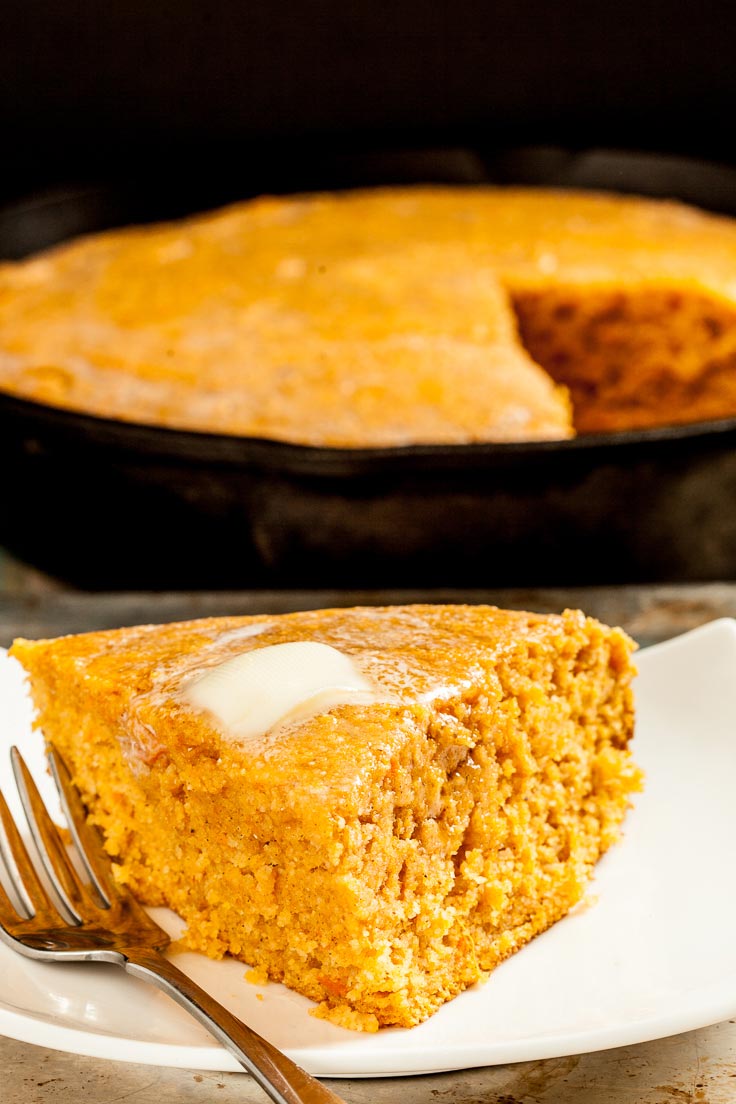 ---
Watch this recipe in action:
---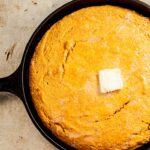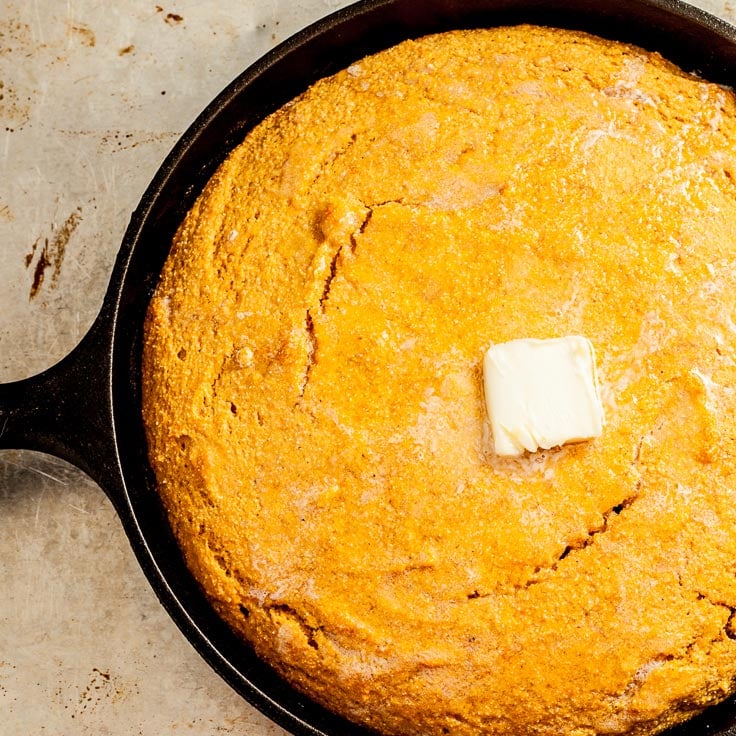 Sweet Potato Cornbread
Cornbread is given an extra boost of fall flavors with roasted sweet potatoes. This Sweet Potato Cornbread is nutritious and tasty. Sweet potatoes can be roasted and mashed ahead of time, for ease of preparation.
Instructions
Do ahead: Wrap sweet potato in heavy foil and roast 1.5 hours at 425F in oven or toaster oven. Once it can easily be pierced with fork, it's done. Carefully unwrap (it's hot!) and let cool enough to handle. Mash sweet potato. Measure out 1.5 cups for use in this recipe.

Spray a 10 inch cast iron skillet with oil and set in oven on lower middle rack. Preheat oven to 425F.

In a large bowl, whisk together the cornmeal, dry creamy wheat, flour, sugar, baking powder, cinnamon, nutmeg, and salt. In a separate bowl, combine mashed roasted sweet potato, eggs, yogurt, milk, and olive oil. whisk to combine well. Mixture should be smooth and thick.

Using a rubber spatula, gently fold sweet potato mixture with the cornmeal mixture just until no dry streaks of flour remain. Do not over-mix.

Place preheated/greased skillet on a heat-safe surface. Scrape batter into skillet, evening out the top into the edges. Bake 25-30 minutes or until top is puffy and golden brown. There should be cracks visible around edges of cornbread. Place cornbread on wire rack. Immediately place 4-5 pats of butter on top, letting butter melt into the cornbread. slice and serve with additional butter, if desired. Cornbread is best when served hot and fresh, while top is slightly crisp and butter has just melted into it!
Notes
Cook time does not include pre-roasting of sweet potatoes; please plan on roasting sweet potatoes ahead of time (can be done up to 2 days ahead.)
Do not leave leftover cornbread in the cast iron skillet, as it will take on an iron hue and flavor. Rather, serve the cornbread immediately and quickly transfer extra slices into a separate container.
Nutrition
Calories:
281
kcal
|
Carbohydrates:
49.2
g
|
Protein:
8.9
g
|
Fat:
6.4
g
|
Saturated Fat:
1.5
g
|
Cholesterol:
49.3
mg
|
Sodium:
200
mg
|
Fiber:
3.8
g
|
Sugar:
16.1
g
Did you make this?
Leave a comment below and tag @chewoutloud on Instagram
Fantastically Corny Eats:
Sweet Honey Cornbread. Honey gives this cornbread a delicious flavor, and allows you to minimize the refined sugar.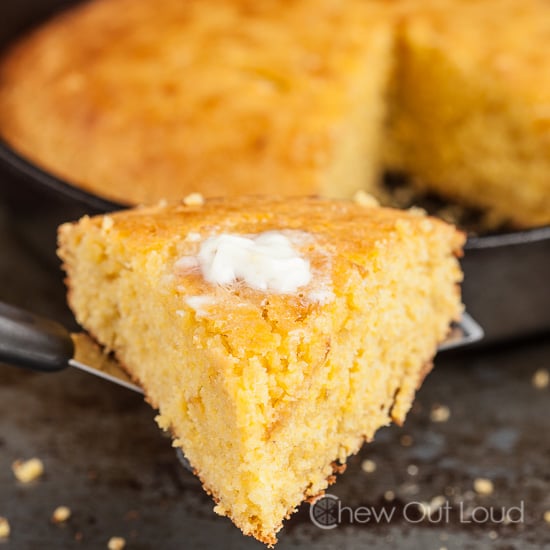 2. Sweet Cornbread Muffins, Moist' n Tender. This is my tried and true, all time favorite cornbread/muffin recipe. Just works beautifully every time.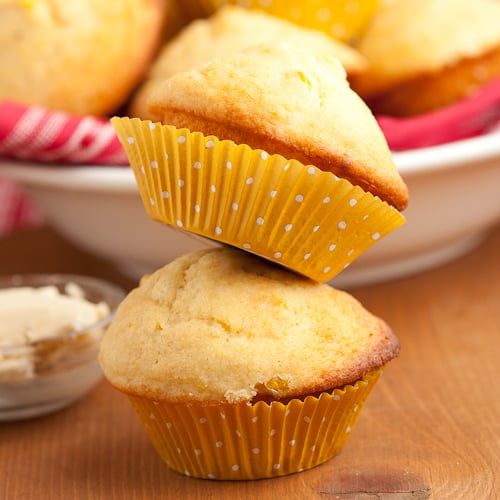 3. Easy Skillet Tamale Pie. A simple yet delish meal in one. With cornbread, of course.