This Slow Cooker Chili with Black Beans and Corn is absolutely scrumptious! It's healthy, hearty, and is easily made in your Crock Pot (stovetop if you prefer.)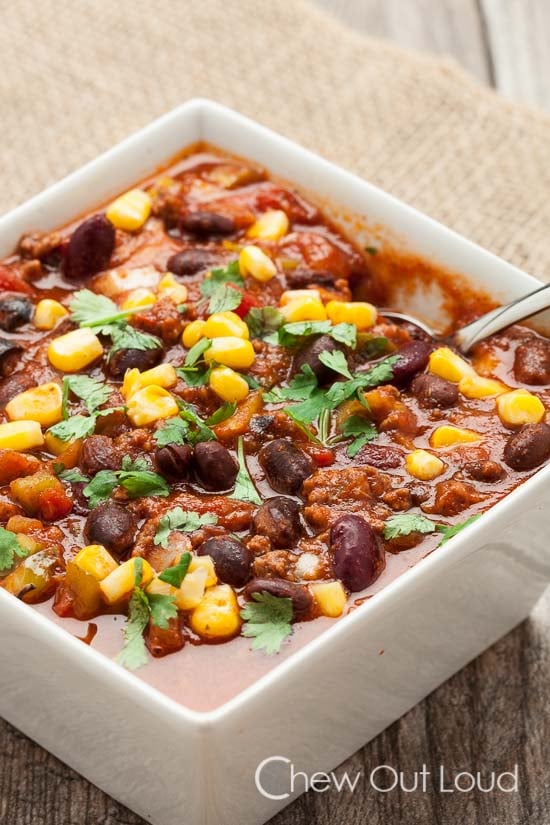 Usually weekends are considered somewhat of a respite from the hectic work week.
However. The weekend from which  I just emerged from felt quite the opposite.
It was a 3-day weekend courtesy of MLK Day. The kiddos were all home and bouncing with energy. It's always loud in my house with three boys plus dog. Truth be told, the dog is the calmest one under the roof.
Two birthday parties, basketball games, soccer, a myriad of errands, several newly tested recipes, constant refereeing, and a freshly bathed dog later, I was way more ready to flop into bed after the weekend than any 'ol weeknight.
These are the times I whisper a word of thanks for my trusty Crock Pot…
…thanks, Old Girl.
We are a team of chili fans around here.  From this Chunky Hearty Chili to Chili with Sriracha to White Chicken Chili…we've got mountains of chili love to share.
This Slow Cooker Chili with Black Beans and Corn is a variation of my favorite classic chili, but modified for use in my enormous Crock Pot; my faithful kitchen BFF of 13 years and counting.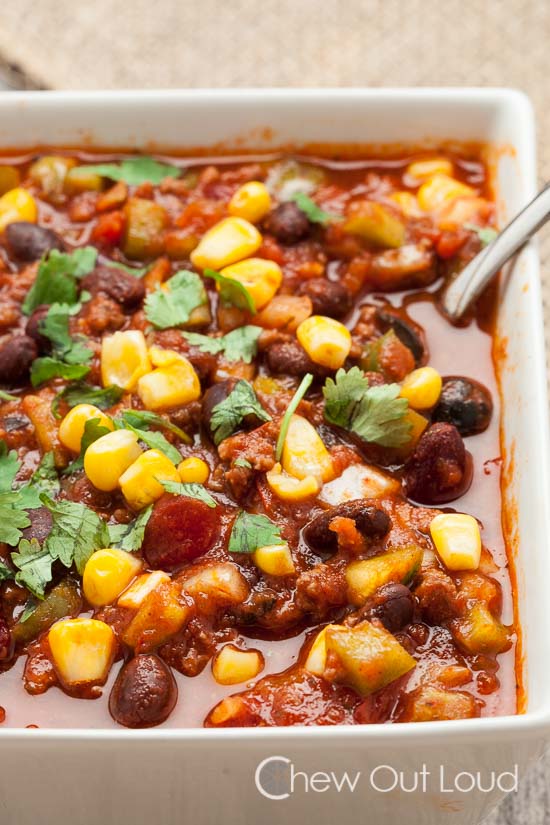 I especially adore chili in January, though we happily sup on it through spring. But something about the winter freeze and Game Day gatherings… it slings me into chili mode.
After all, a big 'ol Crock Pot full of hot, hearty, chunky chili is second to none for feeding a hungry crowd.
Especially if you jazz up the meal with these sweet corn muffins that are outrageously moist and tasty.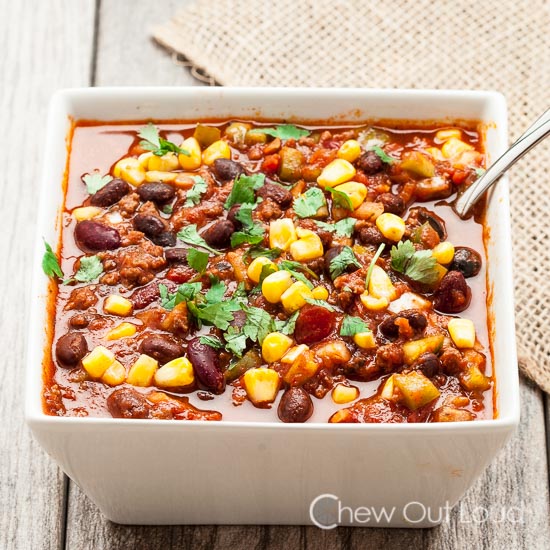 This makes a wickedly delicious big batch, so if you have leftover…smile.
It's just as awesome, if not more so, the next day 🙂
Enjoy!
Print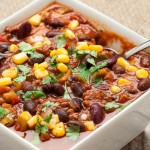 Slow Cooker Chili with Black Beans and Corn
---
Scale
Ingredients
2

lbs. lean ground turkey or beef

1 tsp

garlic powder

1 tsp

kosher salt

1 tsp

fresh round black pepper

1

–

2

TB light olive oil

32 oz

good tomato sauce

16 oz

can Italian diced tomatoes, with juices

2

cans (16 oz each) black beans, drained

1 cup

frozen sweet corn kernels

6

cloves garlic, minced

2

green bell peppers, seeded and chopped

1

large onion, chopped

2

–

4

tsp chili powder, depending on desired amount of heat

1 tsp

cumin

1 tsp

salt

2 tsp

sugar
Dash of cayenne
Dash of Tabasco sauce
Dash of allspice
Optional Toppings: shredded cheddar cheese, chopped fresh cilantro, fresh lime slices, or sour cream
---
Instructions
Mix uncooked ground meat with 1 tsp garlic powder, 1 tsp kosher salt, and 1 tsp pepper. Mix together well. Add olive oil in a large skillet and cook meat until browned, breaking it up while you cook.
Transfer cooked meat to slow cooker. Add in the rest of ingredients to the browned meat. Cook on Low for 6-7 hours or high for 4-5 hours. (If using a Dutch oven or heavy pot on stovetop, bring to simmer for 4 hours.)
Keep warm until ready to serve. Garnish with desired toppings.
---
Source: Chew Out Loud
Here's a mini collection of our favorite chili recipes:
1. White Chicken Chili – this is always easy, always good, and always hits the spot. Your people will love this.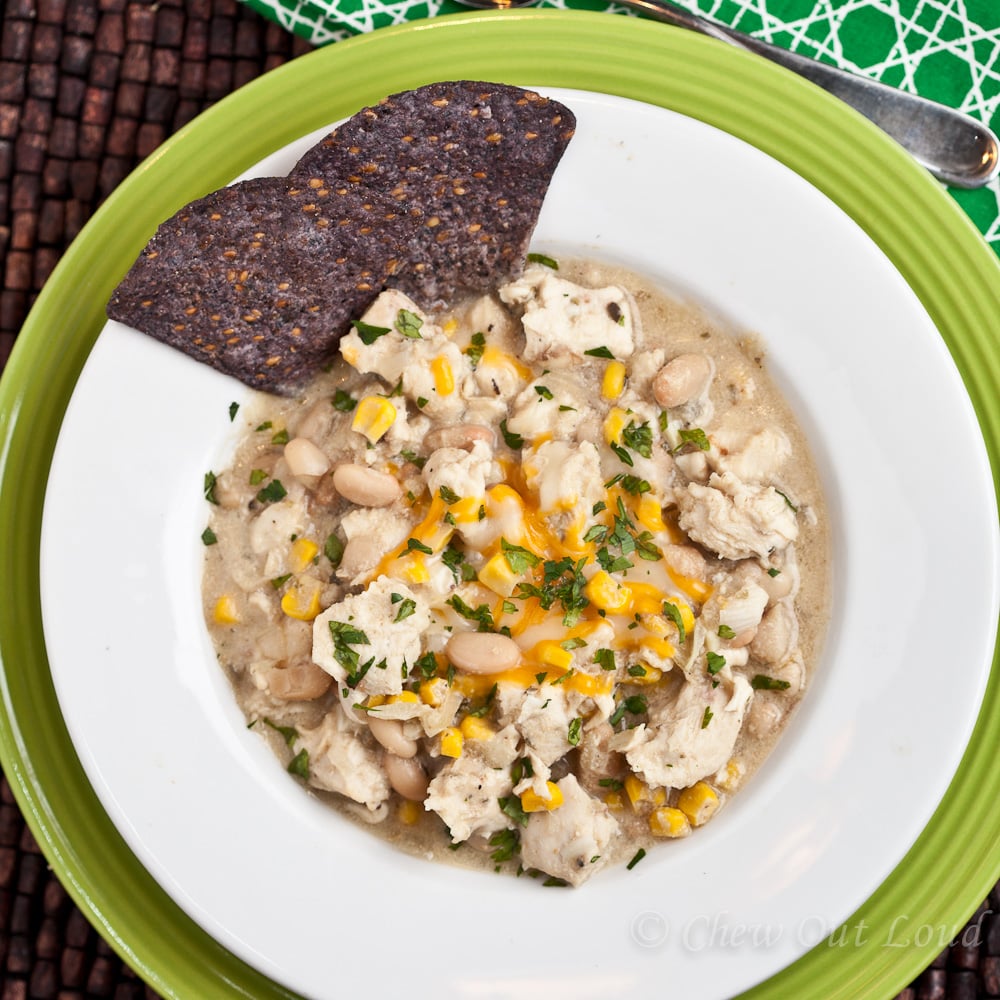 2. Chili with Sriracha – tastes just like a fantastic classic chili, but with a kick of Sriracha to amp up the flavor. Hearty and satisfying.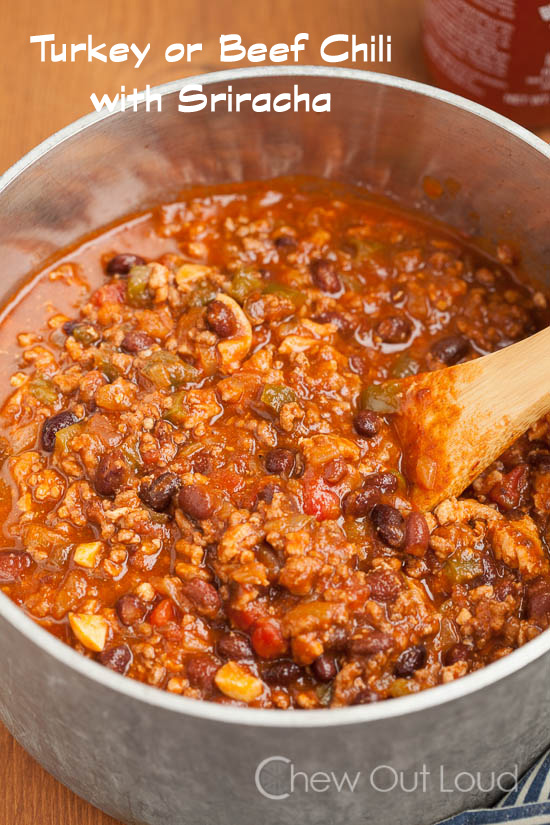 3. White Chicken Chili with Quinoa – a twist on our white chicken chili recipe, elevated with quinoa and avocado. YUM.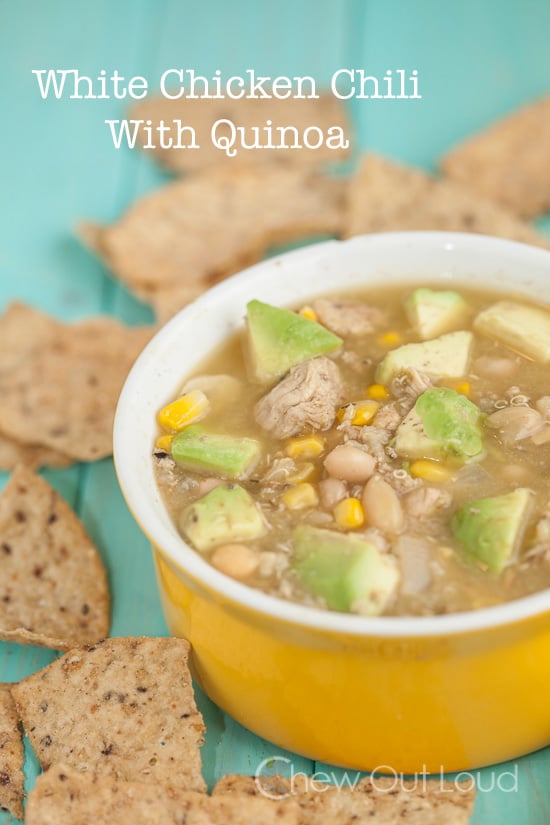 4. And all these chilis MUST be paired with these Sweet Corn Muffins; like cornbread, only incredibly better. Always moist and tender, perfectly balanced with savory sweetness. So good, we eat the leftovers for breakfast.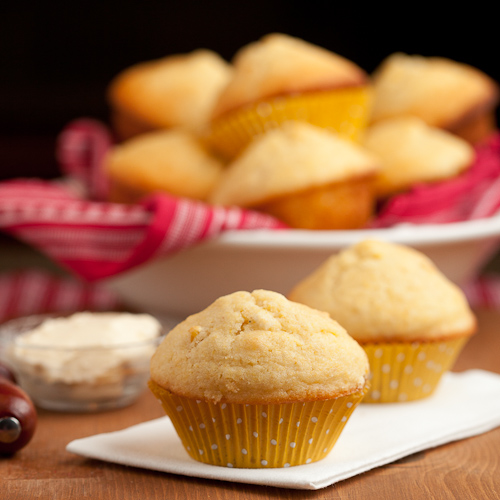 We'd love to have you follow us on Pinterest, where we pin the best finds!
Follow us on Facebook and Twitter for the newest recipes and giveaway prizes (enter our current $50 Target giveaway!!)
Hang with us on Instagram for behind-the-scenes shots of the food we make and lots of inspiration.