World's Best Chocolate Oatmeal Cupcakes
It's hard to imagine a rich, dark chocolate oatmeal cupcake better than these. These chocolate oatmeal cupcakes are unbelievably moist, tender, and worthy of both dessert and breakfast! The super chocolatey frosting cools to a slightly crisp exterior, while staying soft underneath. The whole thing is finger-lickin' great!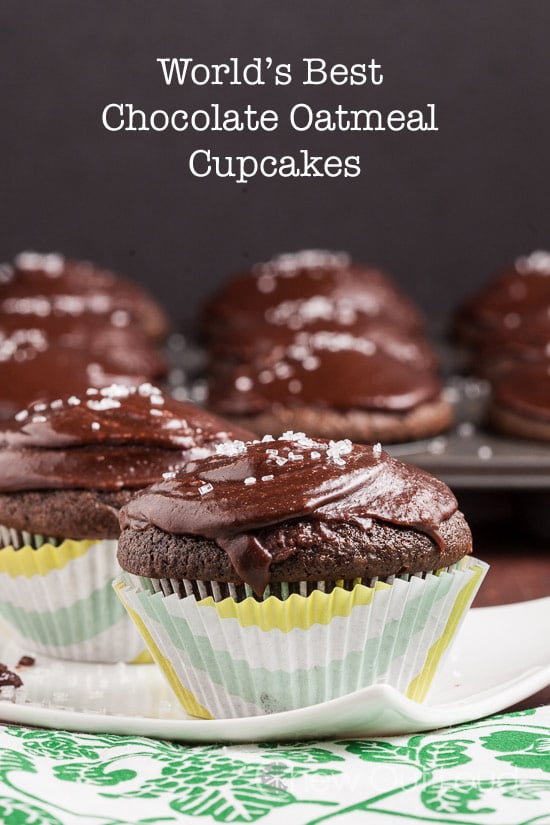 I know dubbing something "World's Best" is a lofty thing. Rare is the person (if one exists at all?) who has traveled the world, in search of the best chocolate oatmeal cupcake ever 😉
I enjoyed the recipe in the form of a pan cake, but everyone – kids and grown ups alike – shamelessly gushed over the cupcakes. I mean, it's so good.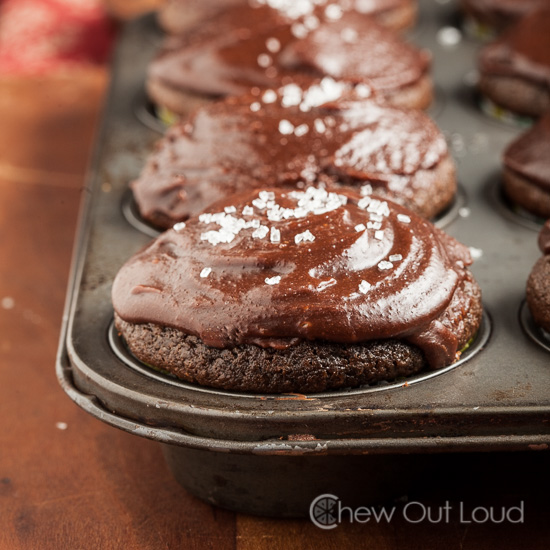 I'd never think to put oatmeal in my chocolate, nor in my cupcakes. Something about the quick oats makes these cupcakes beyond extraordinary. You don't taste the oatmeal at all, and nobody would guess these babies are semi-healthy because of a heaping dose of oats.
I had this recipe sitting on my cookbook stand, simply because the chocolate + oats intrigued me to no end. Not to mention the chocolate-marshmallow frosting that forms a thin, crisp exterior while maintaining a soft texture underneath. I'm not a humungous marshmallow eater, but I love the magic that can come out of it (Smores Chocolate Cookie Bars, yes?!)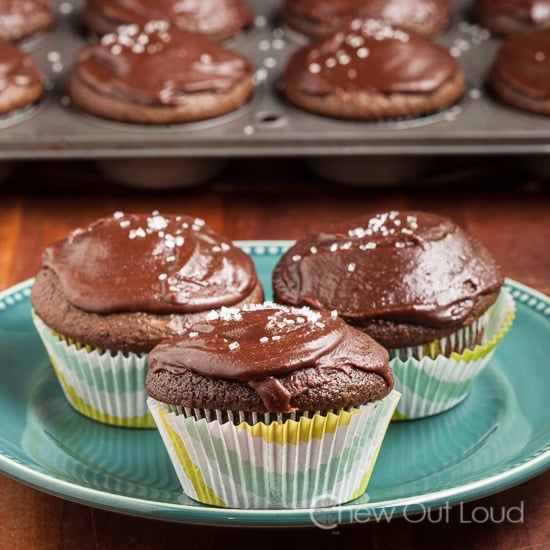 The whole family lapped up every bit of this luscious frosting, which I totally prefer over traditional frosting. And every crumb was somehow plucked up, leaving only very clean plates.
Tender, rich, moist, and uber chocolatey. Loaded with the goodness of oats, which magically disappear into the batter. Topped with a finger-lickin' great chocolate marshmallow frosting.
Really, how can all that not be calling your name? It's calling mine right now.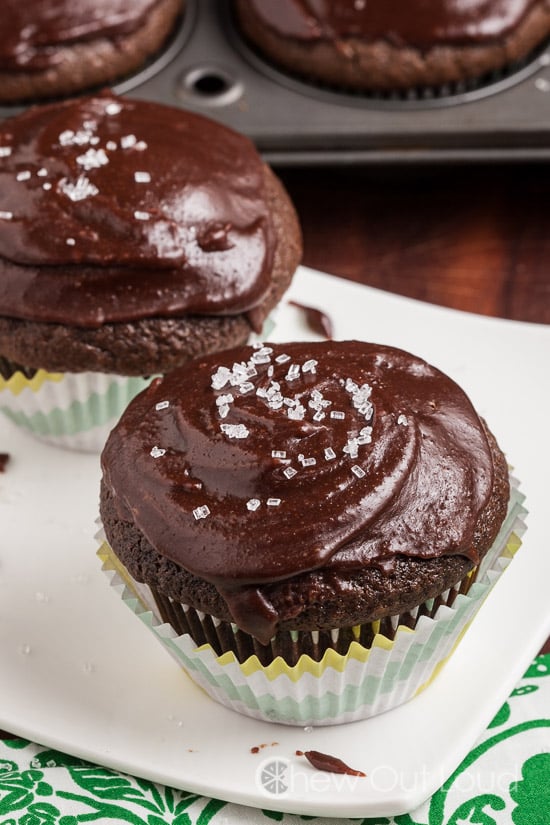 I have a habit of using strong coffee (in my case, strong decaf) in lieu of water for almost all my chocolate cakes. I promise you will not taste coffee, but what you'll taste is a flavorful chocolate cake with with a delicious complexity. Just gives it that extra oomph of yumminess.
These chocolate baby cakes rocked my world. And apparently, everyone else's. Maybe that's why they're the world's best chocolate oatmeal cupcakes. 🙂
Enjoy!
Did you make this?
Please give us a rating and comment below. We love hearing from you!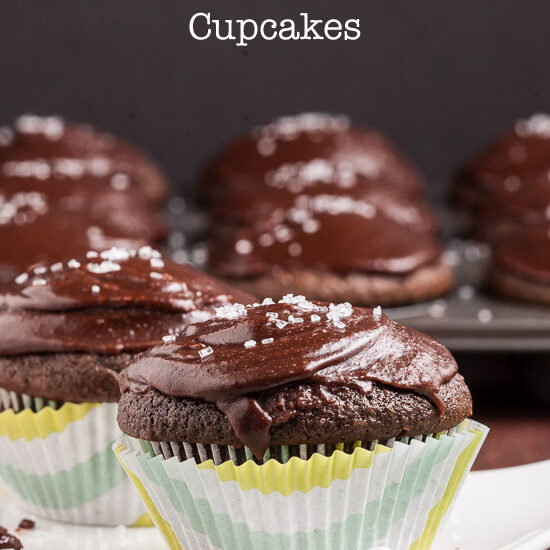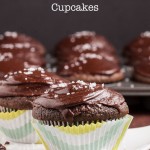 World's Best Chocolate Oatmeal Cupcake
These chocolate oatmeal cupcakes are rich, moist, and phenomenal! The quick oats lend a moistness and richness to the batter, though you won't taste the oats. The frosting turns into a layer of chocolate softness with a slightly crisp exterior. YUM!
Instructions
Preheat oven to 350. Line muffin tins and set aside.

In a bowl, combine quick oats with very hot coffee, stir well, and let stand. Cover to keep warm.

Meanwhile: In the bowl of a stand mixer, cream butter and both sugars with paddle attachment, until smooth and creamy. Add vanilla and eggs, and mix well.

Add flour, baking soda, salt, and cocoa straight into mixing bowl, and mix with paddle attachment just until incorporated (do not over mix)

Add hot oat/coffee mixture to batter and mix until incorporated. Add mini chocolate chips, and stir by hand. If your oat/coffee mixture was warm enough, the mini chips should melt into batter during stirring.

Divide batter into lined muffin tins, filling almost to the tops. Bake approx. 18-20 minutes, or just until a toothpick inserted in centers comes out with few moist crumbs attached (not completely clean.)

Let cool in muffin tins.

To make the frosting: In a heavy saucepan, melt butter, sugar, and milk together over medium-low heat, stirring constantly. Bring to a boil, and immediately reduce heat to low. Add mini chocolate chips and marshmallows, constantly stirring until melted and smooth. Remove from heat, and allow frosting to cool about 10 minutes.

Stir again, and use frosting while it's quite warm (not liquid, but not crystallized yet.) Spread onto tops of cupcakes, and let cool.
Notes
*Leftover cupcakes can be stored in airtight container at room temp for a day or two.
Nutrition (per serving)
Serving:
1
serving
|
Calories:
317
kcal
|
Carbohydrates:
63
g
|
Protein:
4
g
|
Fat:
18
g
|
Saturated Fat:
10
g
|
Polyunsaturated Fat:
1
g
|
Monounsaturated Fat:
5
g
|
Trans Fat:
0.4
g
|
Cholesterol:
44
mg
|
Sodium:
212
mg
|
Potassium:
160
mg
|
Fiber:
3
g
|
Sugar:
49
g
|
Vitamin A:
318
IU
|
Calcium:
44
mg
|
Iron:
2
mg
Source: Chew Out Loud, adapted from Pinch of Yum
If you missed these, you don't want to miss 'em again. The easiest, one-bowl method for fabulous yellow cupcakes that kids and grownups love!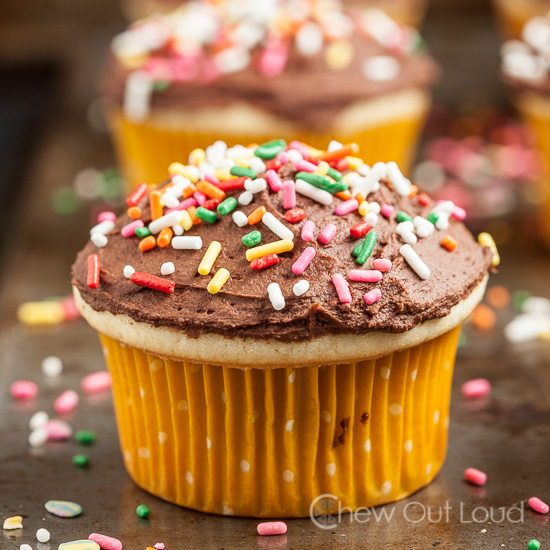 My FAVORITE, tenderest, moistest, yummiest Double Chocolate Cake with Kahlua Whipped Cream. I want this for every birthday and every occasion that calls for chocolate. This was one of my earliest posts upon launching the blog, and the photos need a redo pretty badly. But the cake is my all-time favorite. Unbelievably FAB!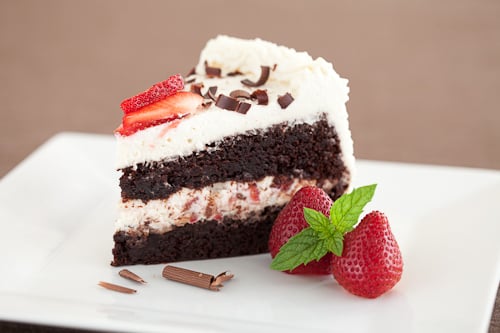 If you've got gluten-free friends/family, never ever lose this recipe. This Flourless Chocolate Cake is so deeelicious, it makes gluten-free eating taste pretty darn amazing: