Sweet Potato Cinnamon Coffee Cake
By Amy Dong
Published Jan. 22, 2016
Updated Aug. 17, 2022
This Sweet Potato Cinnamon Coffee Cake is tender, scrumptious, and healthified with plenty of sweet potatoes. The cream cheese icing is delectable. Perfect for any weekend breakfast or brunch potluck!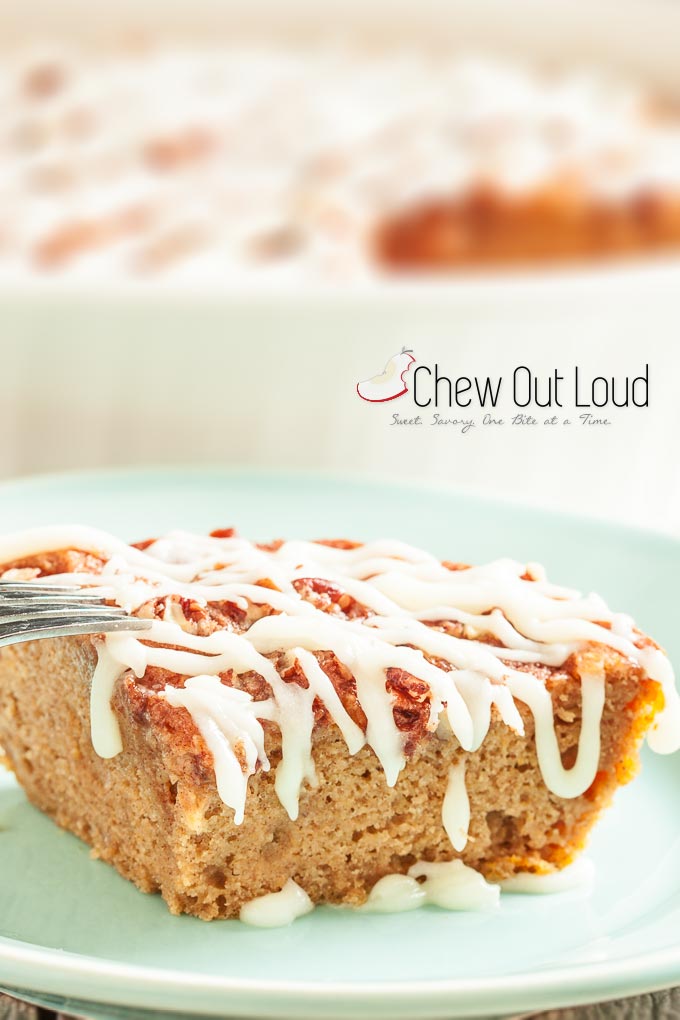 It's still January. Which means all gyms big and small are packed with resolution-ers. Which means it's not quite time to fall off the health wagon [yet.] Which means people everywhere are eating wheat berries and chia seeds. Maybe even roasted beet hummus.
I'm not a resolution-er, but I get it. We're sorta doing all that good stuff throughout the year. But we try to adhere to all things in moderation. Turns out, Grandma was right about that one.
So what's one to do when it's a green smoothie type of month but what you really crave is cake for breakfast?
My personal answer is to eat that piece of morning cake and share the rest. Doesn't hurt to add a bit of healthy into said cake, either.
So when I started having daydreams about this decadent Cinnamon Roll Coffee Cake last week, I decided to go with it. This time, with a nutritious punch.
Whole grains were added. And in went the sweet potatoes. [A whopping 2 cups full of sweet potatoes.]
I baked up too many versions of this cake. I tried really hard to make this entirely whole wheat, used honey in place of sugar, and replaced butter with trendy oils…they were all good, but not great. So here we are. Indulgent with a kick of healthy.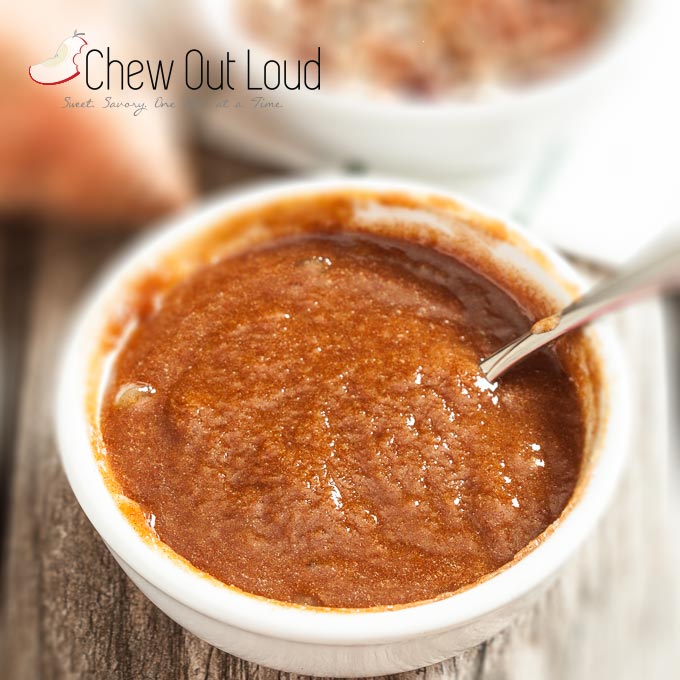 Sometimes ya just gotta have the real deal. Like, that's the glorious butter and brown sugar topping ↑…not claiming this to be diet food by any means. 😇
You technically can skip the brown sugar topping, but it's what makes the cake. The yum factor would be missing if it weren't clothed with that melty topping. I'm thinking the sweet potatoes make up for it.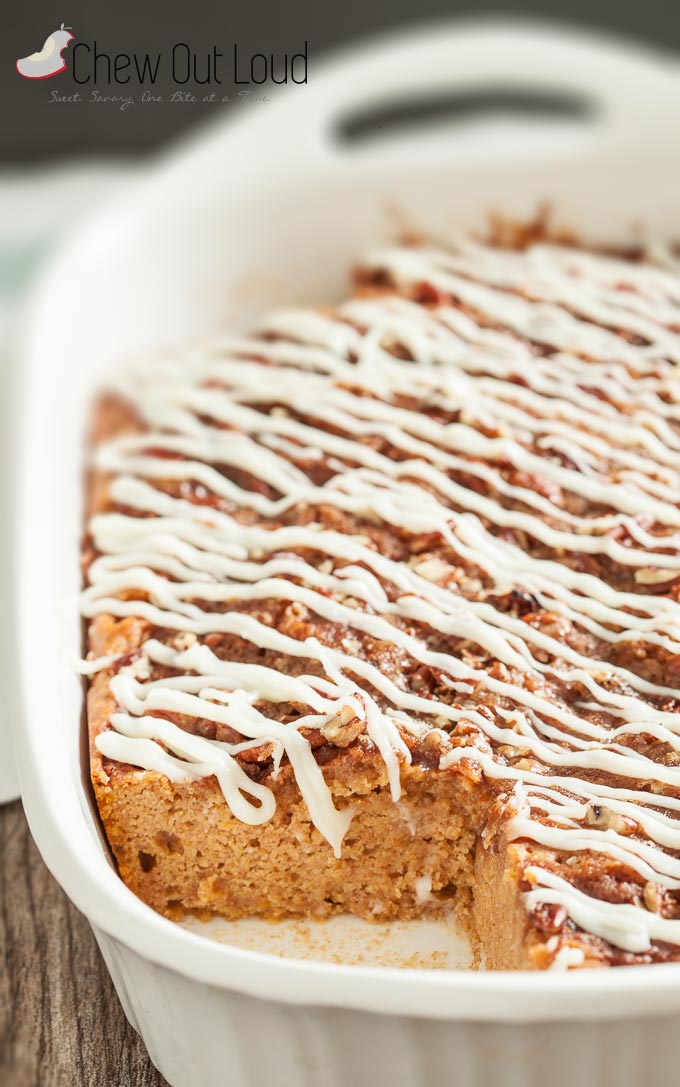 This Sweet Potato Cinnamon Coffee Cake is tender and delicious all on its own, and you don't need to frost it, but we all know about needs vs. wants.
We settled on our usual cream cheese frosting, which makes this breakfast cake simply irresistible. Plus, it looks way prettier and cakes can be vain.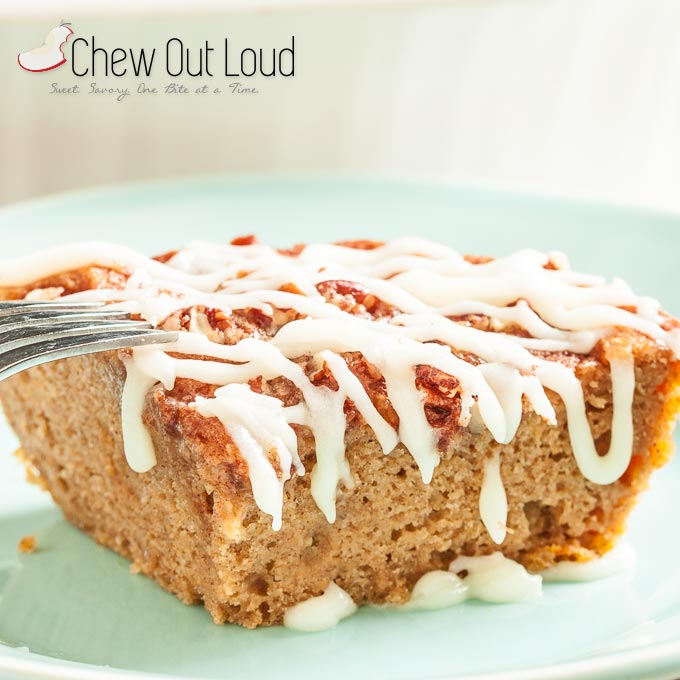 Here's to cake for breakfast in January.
Share as you will. Enjoy 🙂
Did you make this?
Please give us a rating and comment below. We love hearing from you!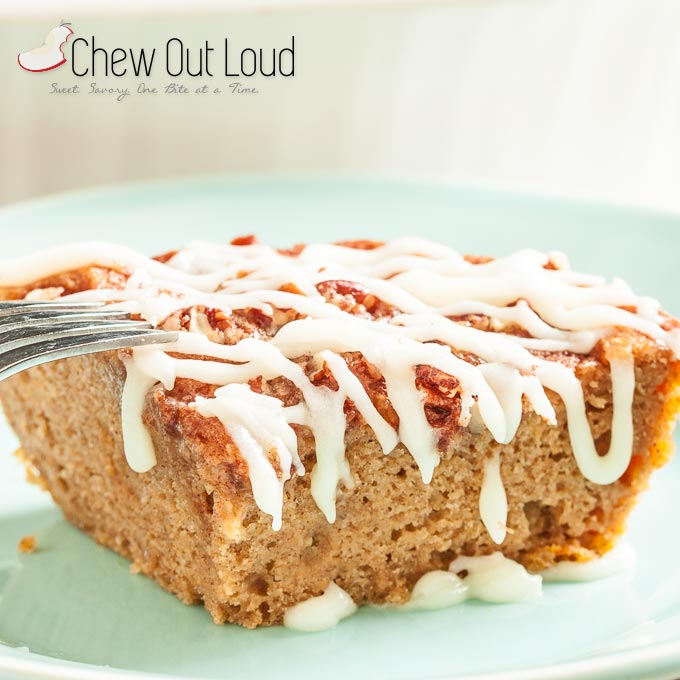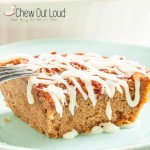 Sweet Potato Cinnamon Coffee Cake
This Sweet Potato Cinnamon Coffee Cake is tender, scrumptious, and healthified with plenty of sweet potatoes. The cream cheese icing is delectable. Perfect weekend brunch treat!
Ingredients
For the Cream Cheese Frosting:
Instructions
Preheat oven to 350F with rack on lower middle position. Grease a 13x9 baking pan and set aside.

In a large bowl, combine both flours, baking powder, sugar, cinnamon, nutmeg, and salt. Whisk to combine well. In a separate bowl, whisk the sweet potatoes, milk, eggs, vanilla, and melted butter to fully combine. Use a rubber spatula to fold the flour mixture with sweet potato mixture gently; don't over mix. Level the batter into the greased baking pan.

To make the Topping: In a bowl, mix toether all topping ingredients until incorporated. Drop evenly on top of the cake batter, in small clumps. Bake cake about 35 minutes or just until a toothpick inserted in the center comes out with a few tender crumbs attached (be sure to check the cake portion, not the portions with melted butter, to get correct testing results.) Remove cake and let cool slightly while you make the frosting.

To make Frosting: In a small bowl, mix together all frosting ingredients until it reaches a thick drizzle consistency. Glaze the warm cake. Cake is best served warm.
Notes
* I like to roast my sweet potatoes ahead of time, even the day before, so it's ready to go. Wrap potatoes in foil, bake at 400F for 1-1.5 hours or until tender. Let cool, peel, and mash.
* This cake is best served warm. You can make it ahead of time and rewarm it before serving. Either drizzle with frosting just before serving or frost ahead of time and just be sure you don't overheat when re-warming the cake.
* The buttery topping may seem liquidy on top of the cake when it's done baking; it will settle deliciously into the cake as it cools.
Nutrition (per serving)
Calories:
260
kcal
|
Carbohydrates:
36
g
|
Protein:
4
g
|
Fat:
15
g
|
Saturated Fat:
8
g
|
Polyunsaturated Fat:
1
g
|
Monounsaturated Fat:
4
g
|
Trans Fat:
0.4
g
|
Cholesterol:
50
mg
|
Sodium:
259
mg
|
Potassium:
133
mg
|
Fiber:
3
g
|
Sugar:
15
g
|
Vitamin A:
464
IU
|
Vitamin C:
2
mg
|
Calcium:
109
mg
|
Iron:
1
mg
Source: Chew Out Loud
Cakes with a Kick of Healthy:
World's Best Chocolate Oatmeal Cupcakes. Cupcakes for breakfast = yes, please.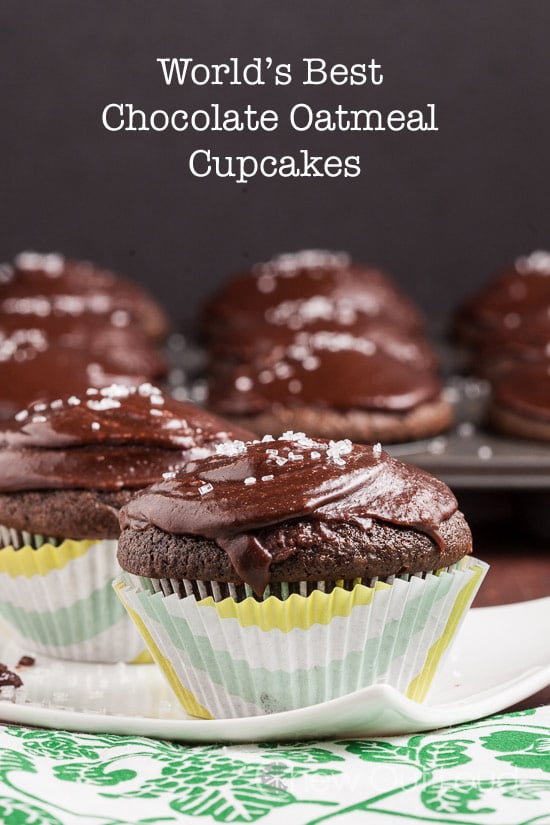 Omega 3 Chocolate Cake. Chocolate cake = omega 3 powerhouse.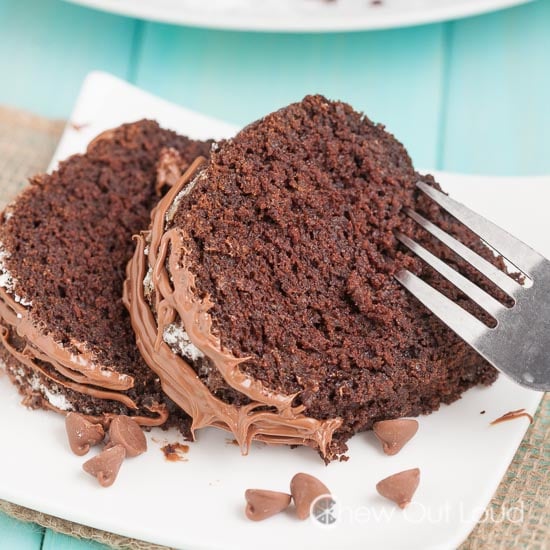 Yogurt Cranberry Poppyseed Cake. Fresh cranberries balance out the sweet in this cake.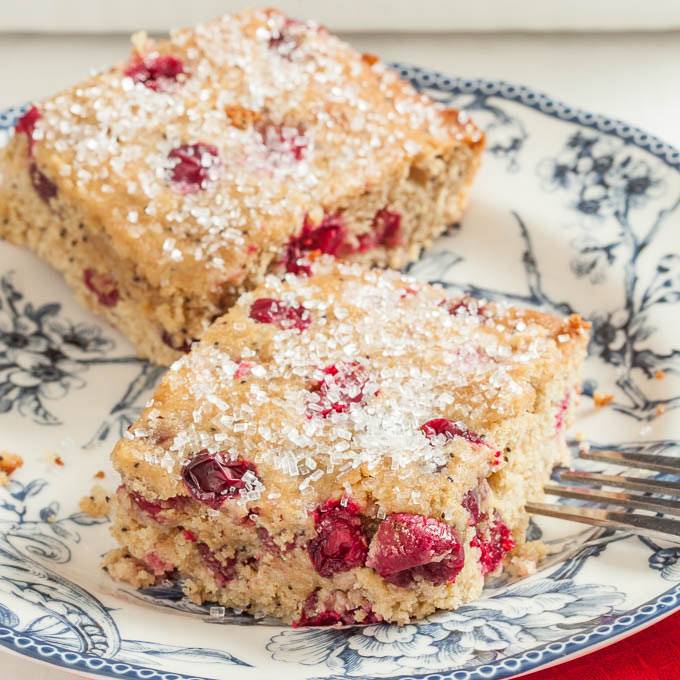 Best Carrot Cake (with Cream Cheese Frosting, of course…loaded with goodness)