Best Blueberry Recipes
Not only are blueberries an amazing superfood, they're just plain delicious! Here are our very best blueberry recipes that have been tried and true throughout the years. We hope you'll find a new family favorite among these blueberry recipes.
Best Blueberry Recipes
Blueberry Pie with Flaky Butter Crust: This luscious blueberry pie recipe results in a flaky, buttery crust that's wrapped around a perfect filling teeming with fresh blueberries.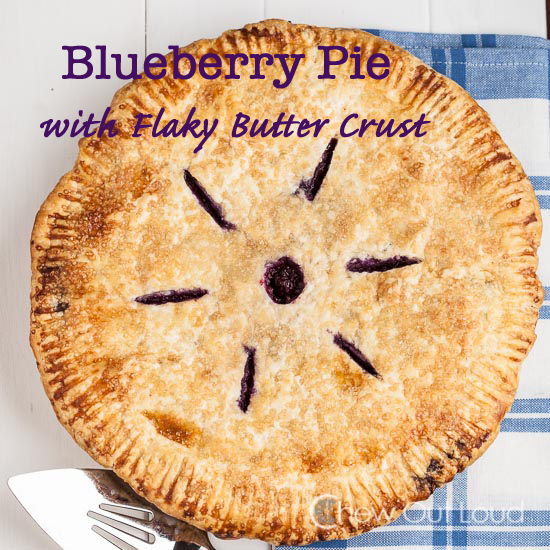 2. Easy Blueberry Sour Cream Cake Recipe: Cake for breakfast, check. This one's amazing with your morning coffee, afternoon pick-me-up, or for dessert. It's easy, tender, delish.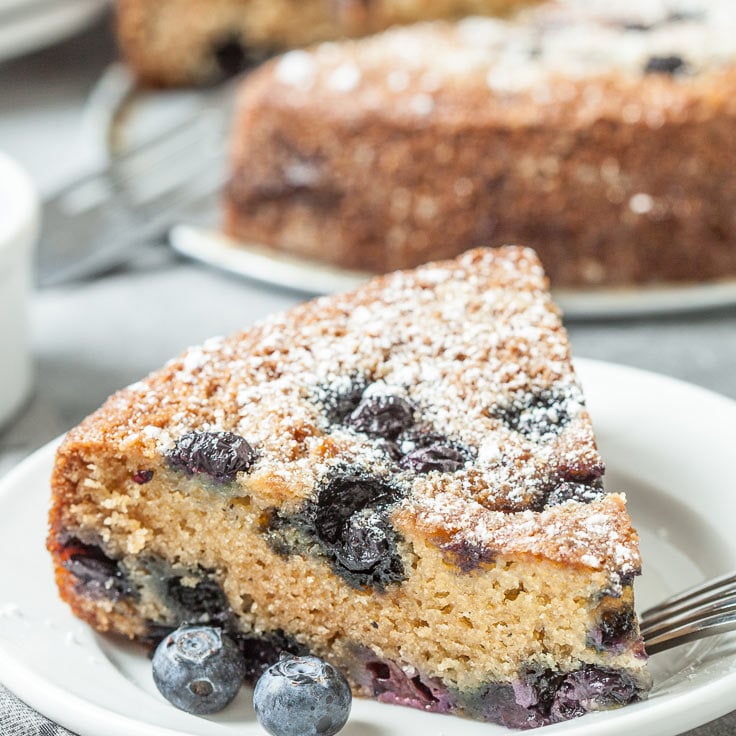 3. One-Bowl Skinny Blueberry Crumble: One bowl is all you'll need to prepare this tasty blueberry crumble, which also happens to be healthier than most.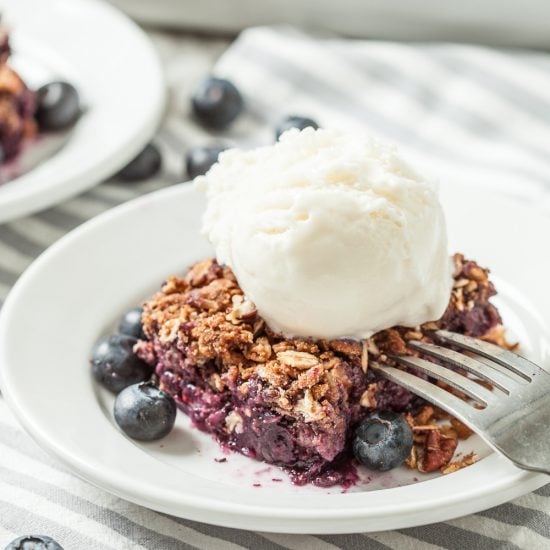 4. Baked Blueberry Oatmeal (GF): We love our baked oatmeal, and this one's our favorite. Perfectly baked oatmeal is studded with plenty of fresh blueberries. So good, you can skip the syrup without missing a beat.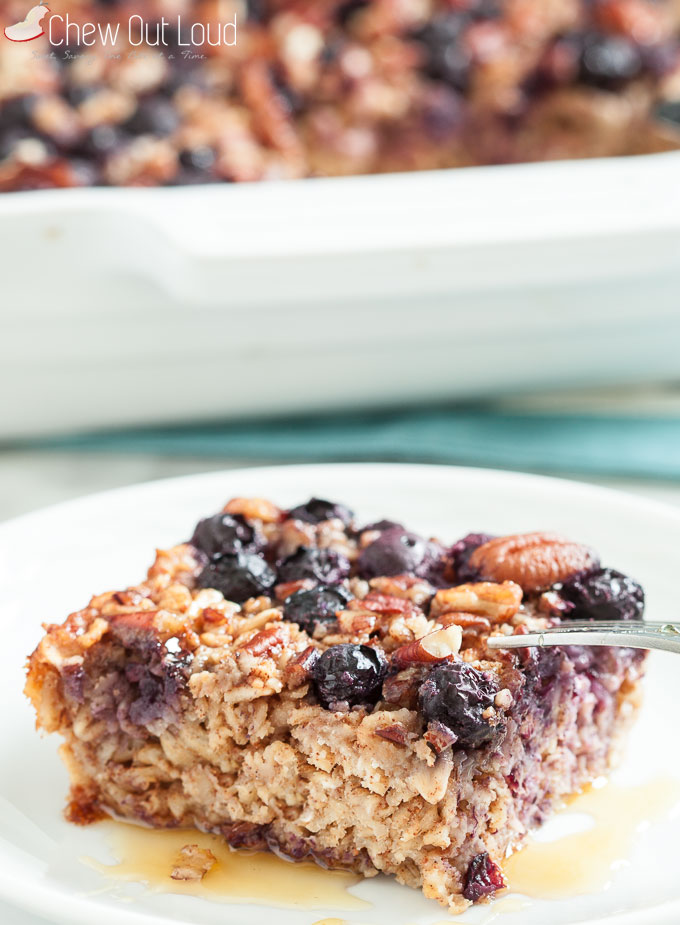 5. Blueberry BBQ Baked Ribs: Juicy blueberries elevate your BBQ sauce to a whole new level of yum. It's irresistible when smothered over a tender rack of ribs. It's a hit every time.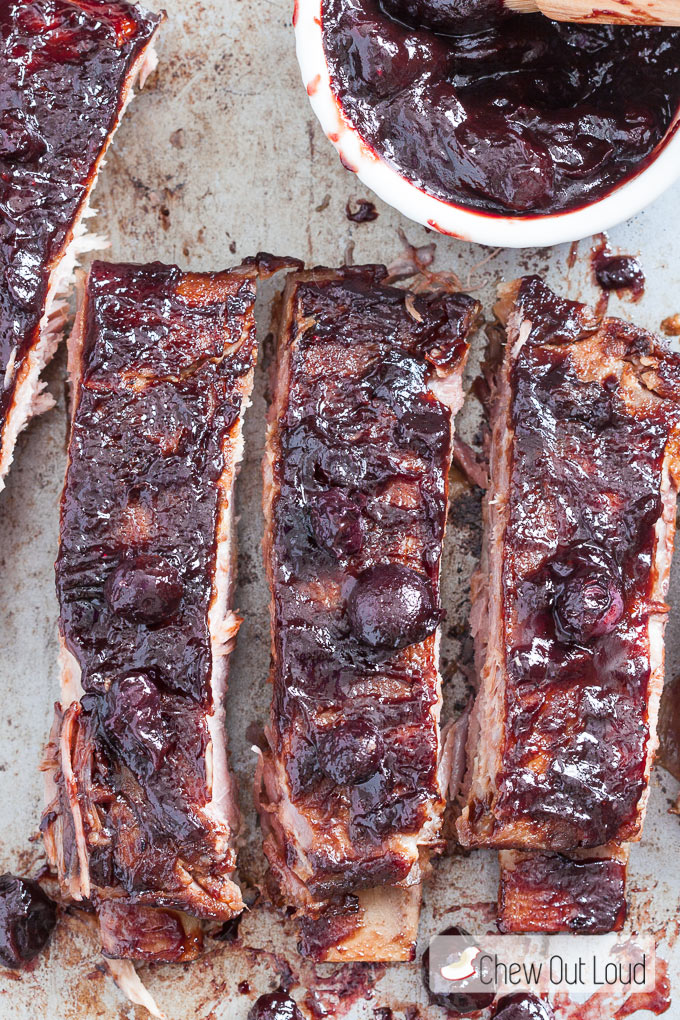 6. Blueberry Lemon French Toast Bake– As if baked French toast weren't already amazing, try loading it with plenty of fresh blueberries and lemon. It's a brunch dream.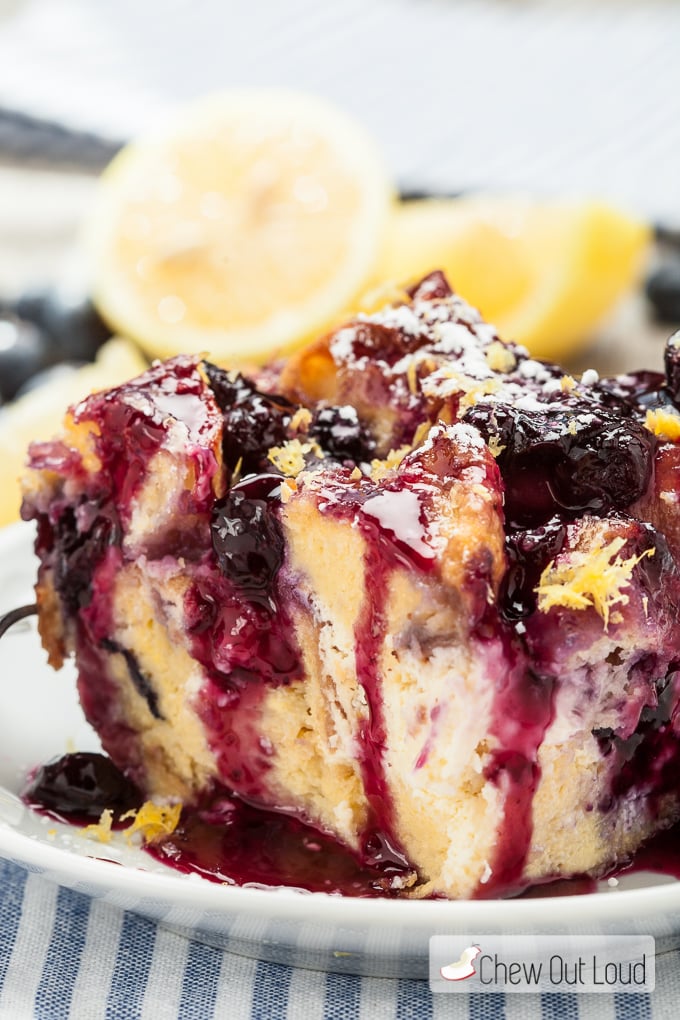 7. Easy Blueberry Pie Crumb Bars – We adore pie bars, as they're easier to make than regular pies and taste phenomenal. These blueberry pie bars boast a crispy, buttery crumb and a luscious berry center.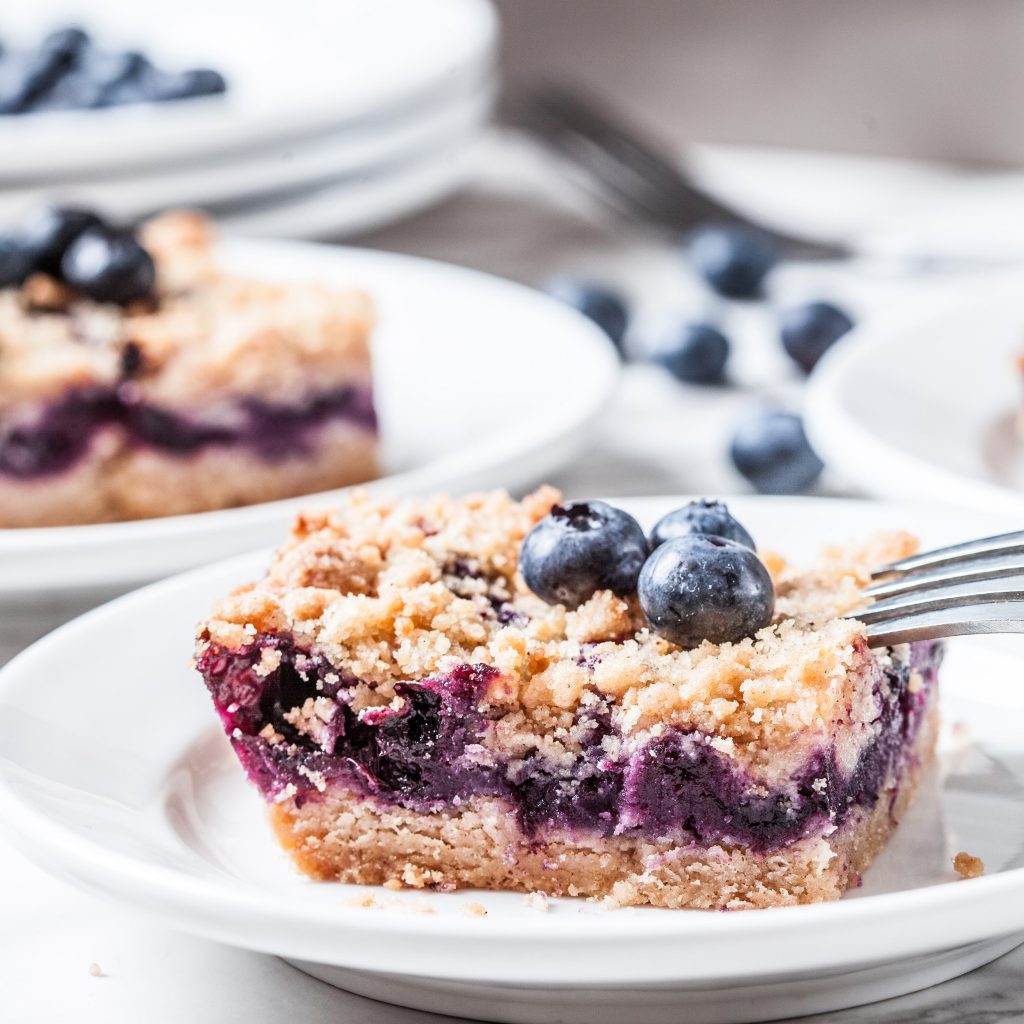 8. Best Blueberry Lemon Bundt Cake – When blueberries and lemons form a team, they almost have superpowers. This easy, moist breakfast-dessert cake easily takes hero status.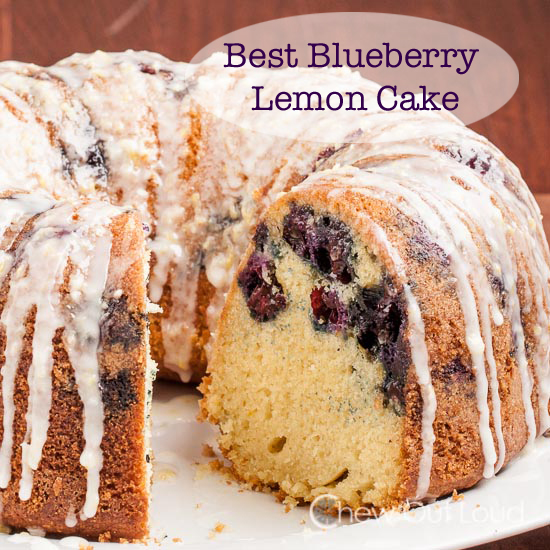 9. Big Blueberry Muffins, Bakery Style: You'd be hard pressed to find blueberry muffins this good, even at a bakery. These big blueberry muffins are supremely moist and tender, with a crunchy topping to offset the juicy berries within.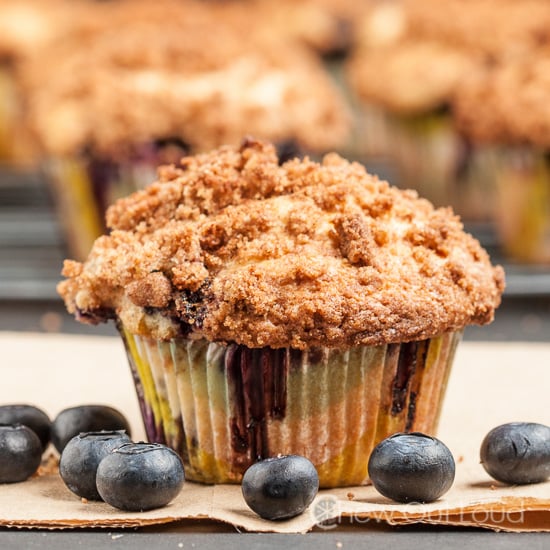 10. Peach & Blueberry Crumb Bars: Peaches and blueberries make magic together in these marvelous dessert bars. Each bite is bursting with sweet peaches and berries. The shortbread bottom and top crumb layers are amazing.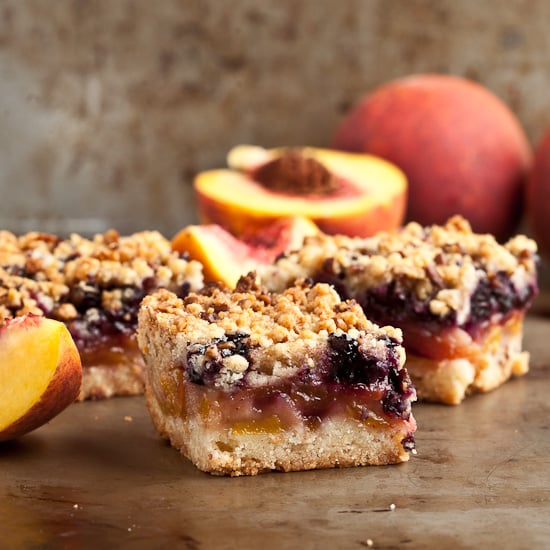 11. Steel Cut Oatmeal & Blueberry Muffins: You may have enjoyed sprinkling blueberries on top of your bowl of oatmeal, and now it's time to bake them into these healthy and satisfying muffins. You'll feel great about starting your day with these.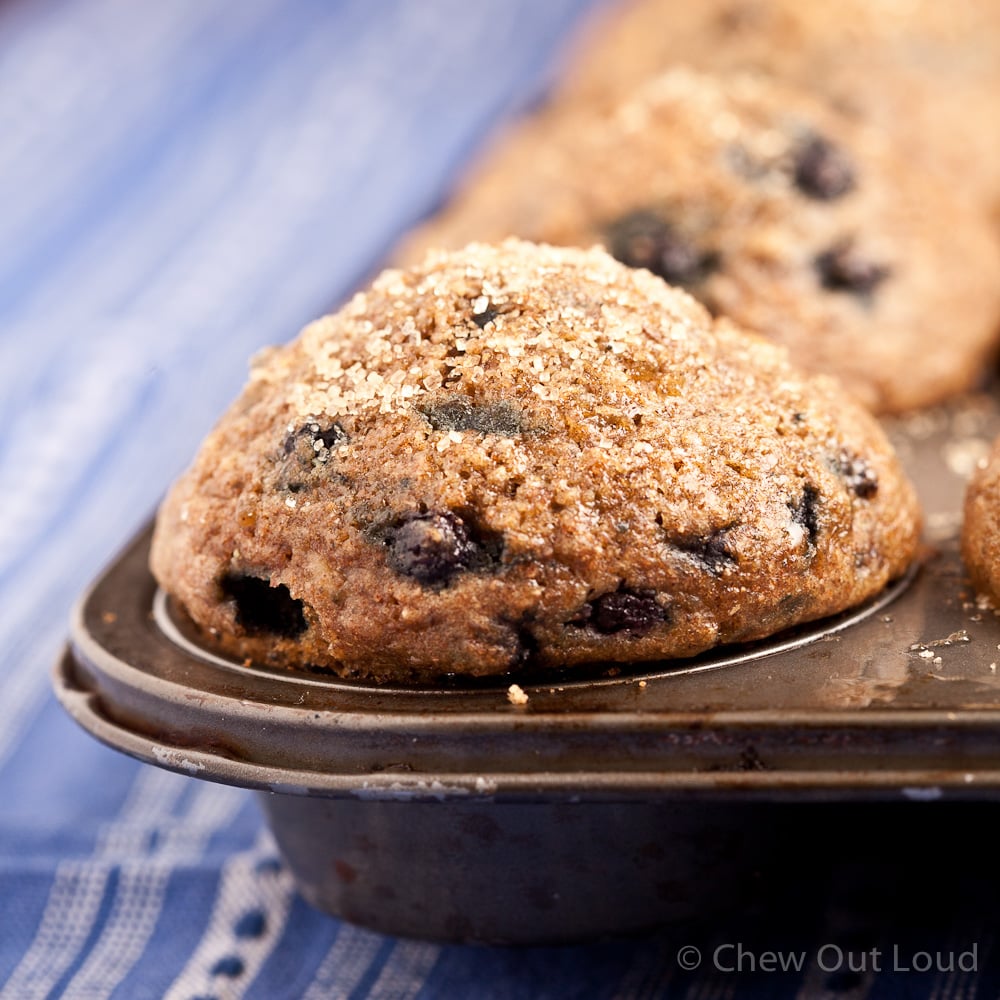 12. Blueberry Spice Breakfast Cake: We've been baking this blueberry spice cake for decades, and it's still a favorite for good reason. Try this tender, bursting-with-berries cake with your morning cup of tea or coffee.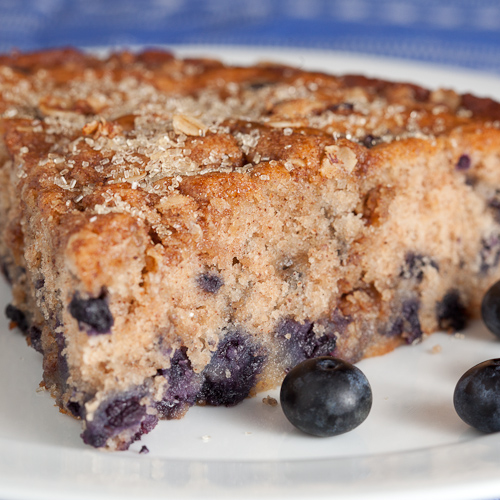 13. Blueberry Lemon Bread: This might be the best-ever quick bread you've ever tasted. It's teeming with juicy lemons and blueberries, which makes every bite lusciously blissful.