We love our Chicken Marsala. I used to order it when dining out, but now it's more fun and satisfying to cook up in the little kitchen. This one never disappoints. It's on the healthier side if you can spare some butter, yet doesn't skimp on big flavor. It's awesome as both a tasty family meal as well as a dish that's worthy of dinner guests. This Chicken Marsala features a tangy Marsala sauce poured over tender chicken fillets, flanked by cremini mushrooms, garlic, and shallots. YUM!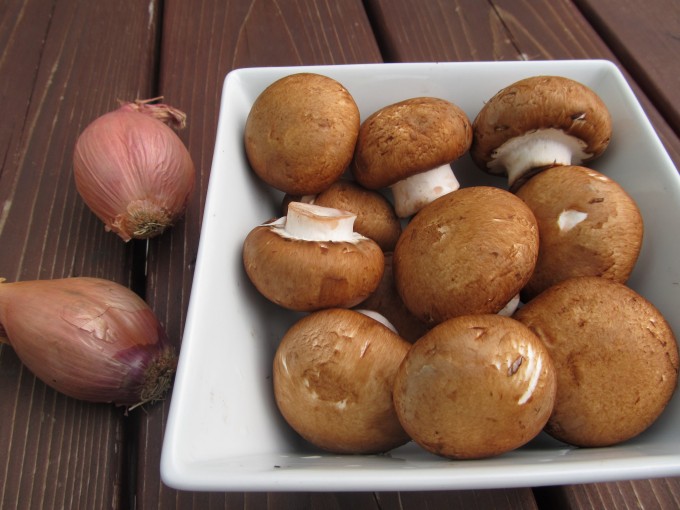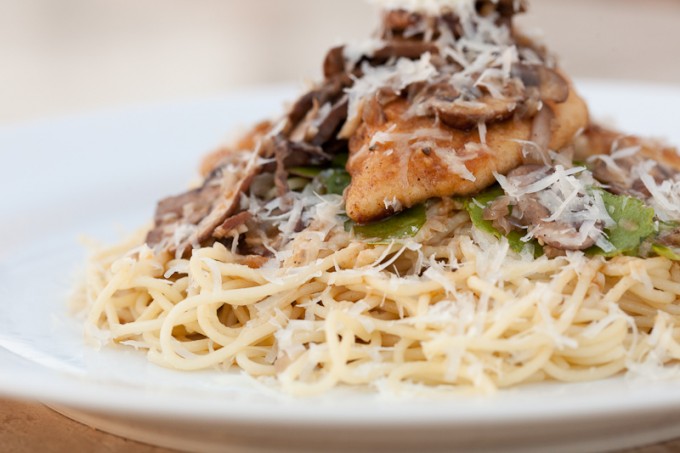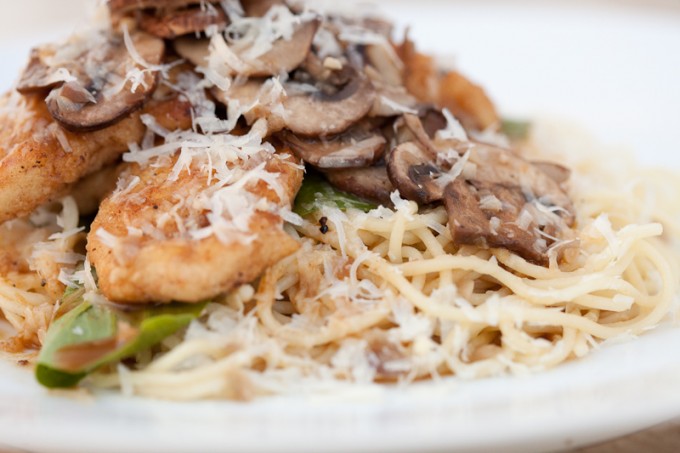 Bless your chicken fillet with tons of Marsala sauce over it! It's super tasty over garlic-sauteed spinach and buttered pasta. Pour that sauce over everything, and lay on the freshly grated parmesan! Double, triple yummy goodness!
RECIPE (serves 4-6)
INGREDIENTS
2 lbs boneless, skinless chicken tenderloin fillets
1 cup flour
1 TB salt
1 TB garlic powder
2 tsp pepper
8-10 TB butter
2 cups cremini (mini portabella) mushrooms, thinly sliced
5 garlic cloves, minced
2 shallots, minced
1/4 cup freshly grated Parmesan
1 1/2 cup DRY Marsala wine
1 cup chicken stock
Olive oil for pan frying
DIRECTIONS
Mix together flour, salt, garlic powder, and pepper. Set aside.
Melt 2-3 TB butter in large skillet. Saute garlic and shallots until soft. Add mushrooms and cook until soft. Remove from pan and set aside (can keep in oven under "warm" setting)
Pour wine, chicken stock, and 2 TB butter into skillet and boil until sauce is reduced by half. Time will vary, depending on your skillet, but eyeball it the best you can. Depending on how salty your chicken stock was, now you can add salt to taste, once your sauce is finished reducing. Set sauce aside and keep warm.
Dry chicken fillets with paper towel. Put pieces on cutting board, cover with cling wrap, and lightly pound them to about 1/3 in. thickness. Dust each fillet with flour mixture, shaking off excess. Melt 2 TB butter and 2 TB oil in large skillet. Fry chicken fillets on medium heat for 2-3 minutes per side (or just until golden brown). Repeat, working in batches until all chicken is done. Remember not to overcrowd that pan, or your chicken ends up getting steamed rather than nicely browned.
Place chicken into serving dish or plates, or over buttered pasta (I like angel hair). Spoon mushroom mixture over chicken. Pour Marsala sauce generously over entire dish. If pasta is on the dish, make sure it gets sauce over it too. Sprinkle with freshly grated Parmesan.
Source: Chew Out Loud