Fall-off-the-bone tender, mouthwatering, and unbelievably easy. This Slow Cooker Roast Chicken is simply incredible. It's so flavorful and scrumptious, you won't believe it came out of your Crock Pot.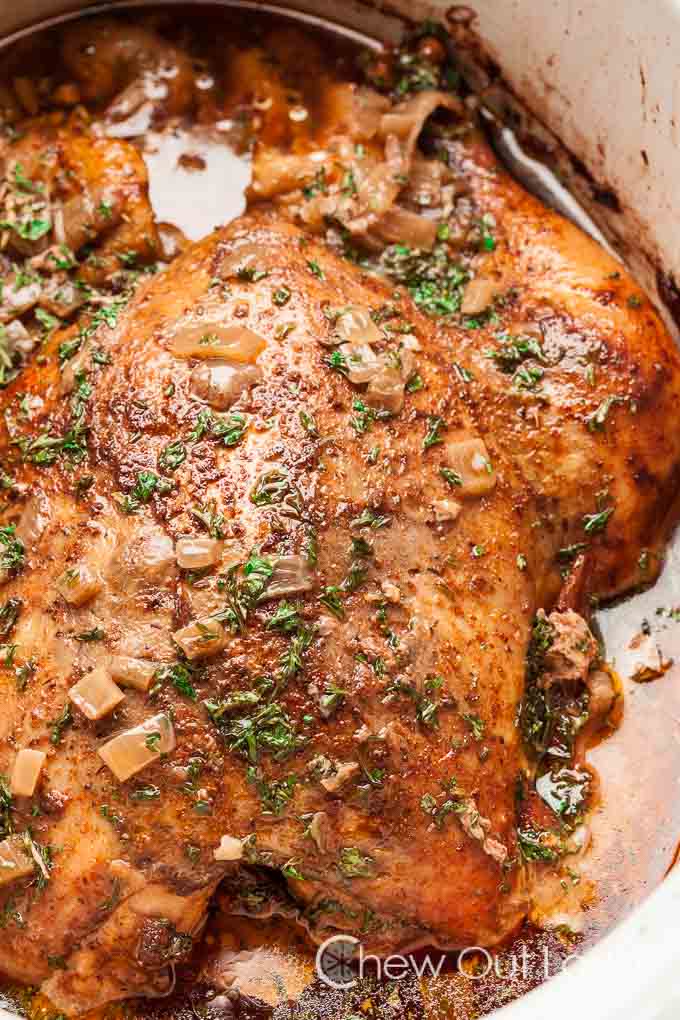 One of the most popular items in any supermarket deli is the rotisserie chicken. I'm a true-blue fan.
Who doesn't adore a plump, juicy, tasty whole chicken that's fresh at 5pm on a Monday night? Plus, I'm fanatical about transforming rotisserie chicken into easy meals like this Mexican Chicken Stew or  Tex Mex Chicken Burrito Bowl.
On the flip side, most of us aren't crazy about hassling with a whole uncooked chicken. I've made my share of yummy in the tummy roast chickens, but I don't do it often because, well, raw giblets. Eww.
I realize I should be less of a wimp by now; it's kinda disappointing.
Allow me to make it up to you with this mouthwatering, game-changing chicken recipe that'll rock your dinner table…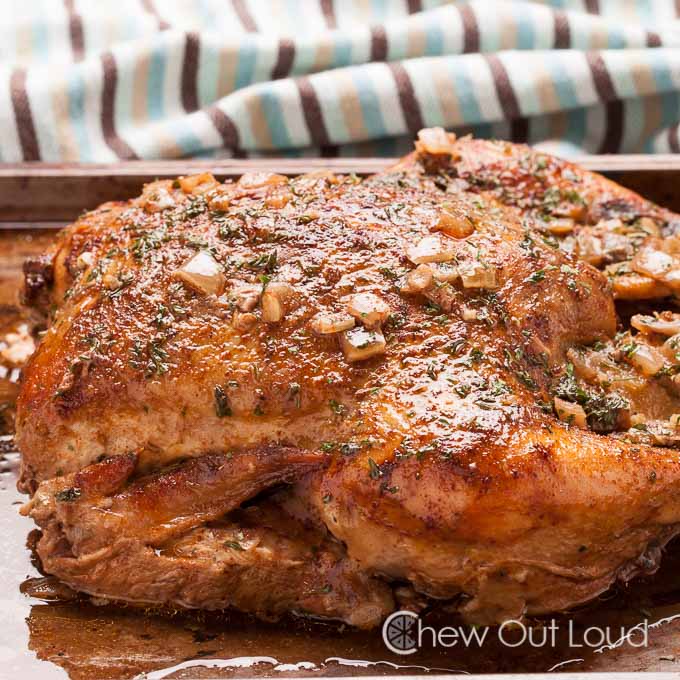 First off, disclosure: you still have to toss out those raw giblets. There's just no getting around that one.
But then. Once you've done the poultry cleanup, it's all a downhill joy ride from there. SO easy, it's ridiculous.
Just season the chicken awesomely, stick it in your Crock Pot, and let 'er go. After just 5-6 hours, you'll be colossally rewarded with a plump, juicy, fall-off-the-bone tender chicken.
We're talking SO tender, you'll have to transfer the bird delicately from slow cooker to platter so it stays in one piece. No knife needed.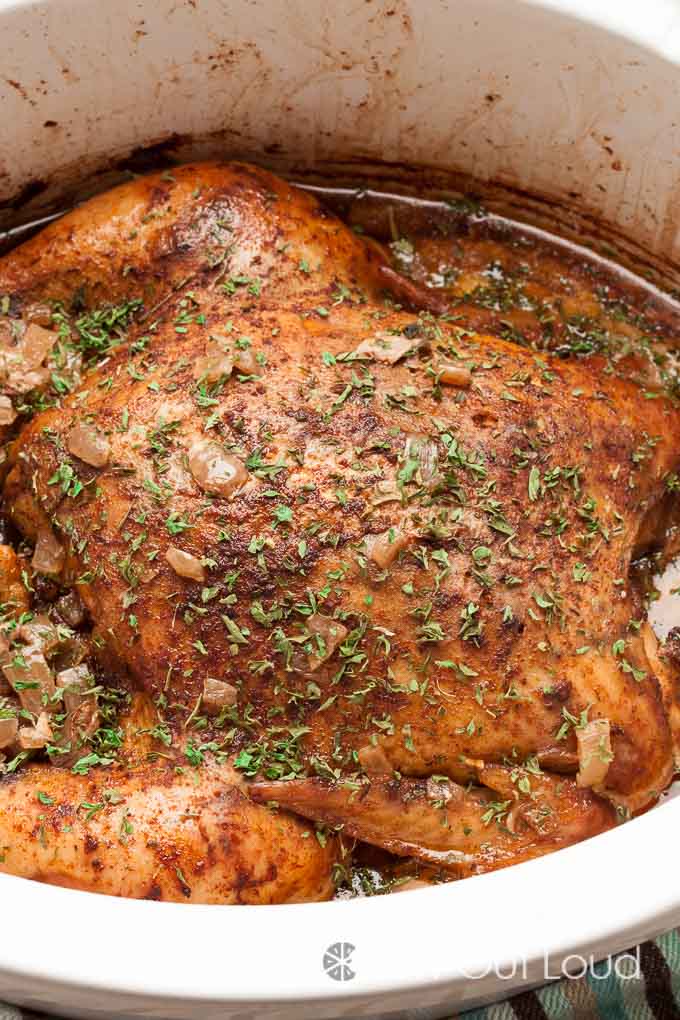 This Slow Cooker Roast Chicken is mega tender due to the slow braise/steam that magically occurs while it's in your Crock Pot.
It's also incredibly flavorful.  Savory, juicy, perfectly seasoned.
This whole large chicken lasted one meal for our family of five. And I don't even have teenagers. I'm in trouble.
Enjoy!
Print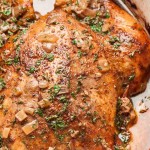 Slow Cooker Roast Chicken
---
Description
This Slow Cooker Roast Chicken is even better than store bought rotisserie chickens! It's fall-off-the-bone tender, juicy, and supremely flavorful. The seasoning is spectacular. Serve chicken with rice or potatoes, and enjoy the sauce! (Note: For best results, allow chicken to sit in seasoning overnight. I simply prepare the entire thing overnight and turn crock pot on the next day!)
---
1

large onion, chopped

1

large (5-6 lbs) roasting chicken

4 tsp

table salt

2 tsp

smoked paprika

1 1/2 tsp

garlic powder

1 tsp

cayenne pepper

1 tsp

onion powder

1 tsp

thyme

1 tsp

white pepper

1/4 tsp

black pepper
---
Instructions
Place chopped onion on bottom slow cooker. Remove giblets from chicken and towel dry it very well, both inside and out. Using your fingers, gently pry the skin away from the chicken all around, so you'll be able to season chicken underneath skin.
In a small bowl, combine all the spices, from salt to black pepper. Mix well. Use your hands to evenly spread two-thirds of the spice mixture onto chicken, underneath the skin. Be sure to include all areas of chicken (legs, back, thighs, etc.) Use remaining spice mixture to spread on top of skin. Place seasoned chicken on top of chopped onion in slow cooker. Cover and keep chilled overnight.
When ready to cook, turn slow cooker on Low for 5-6 hours only. Keep on warm until ready to serve.
Note: If you're using a smaller chicken, adjust for less salt. This dish is delicious over fluffy rice or potatoes.
Source: Chew Out Loud
Here are some of my favorite easy slow cooker recipes you're sure to enjoy!
1. Slow Cooker Chicken Teriyaki. This results in tasty, tender pieces of chicken that are simply scrumptious over fluffy white rice!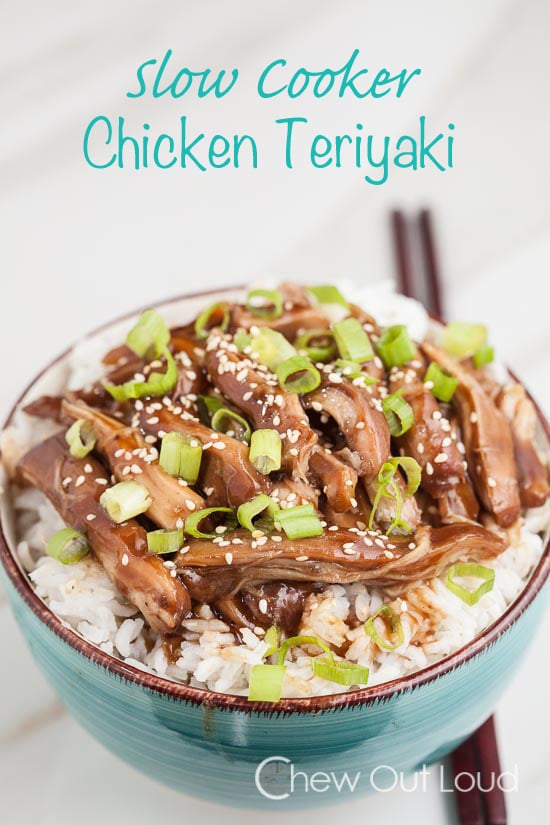 2. Slow Cooker Pork Loin. Yes, even pork loin turns out super tender, moist, and tasty after doing time in the Crock Pot!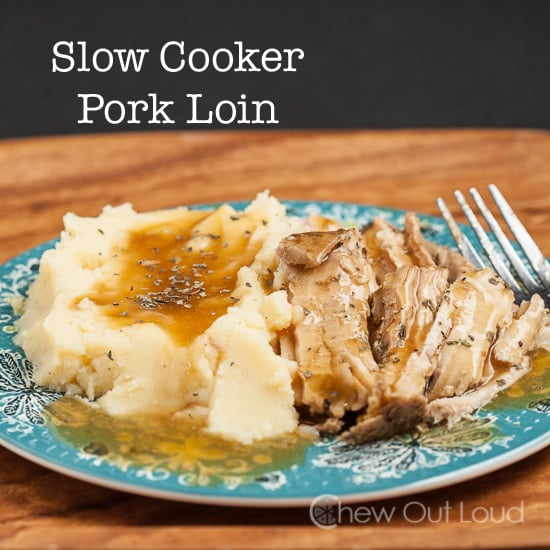 3. Slow Cooker Pot Roast. This is one of my most requested recipes of all time. It's guaranteed to be a hit at your dinner table, too.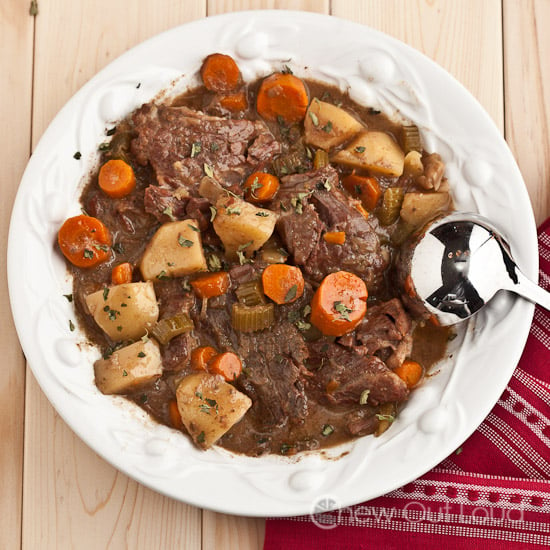 4. Slow Cooker Garlic Mashed Potatoes. What's a meal without great sides? This is an easy way to make mashed potatoes ahead of time, saving your oven for other main dishes.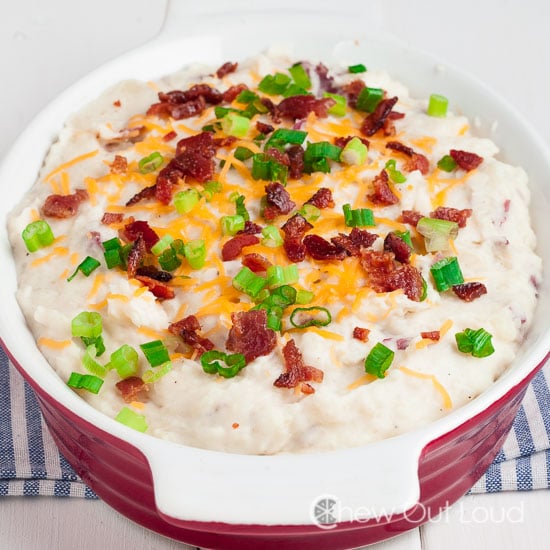 Thank you so much for coming over today! Join us on Facebook; Like us, and you'll be rewarded with tons of fresh new recipes, time-saving dinner tips, and of course magnificent giveaways!