Fresh 'n Chunky Guacamole
Any game day gathering means plenty of chips and dips. Whenever possible, this chunky guacamole makes an ever-popular appearance in our lineup of chips and dips. The guacamole is always good to the last drop. Or scoop. After the party, there's nothing left over where the guacamole once sat.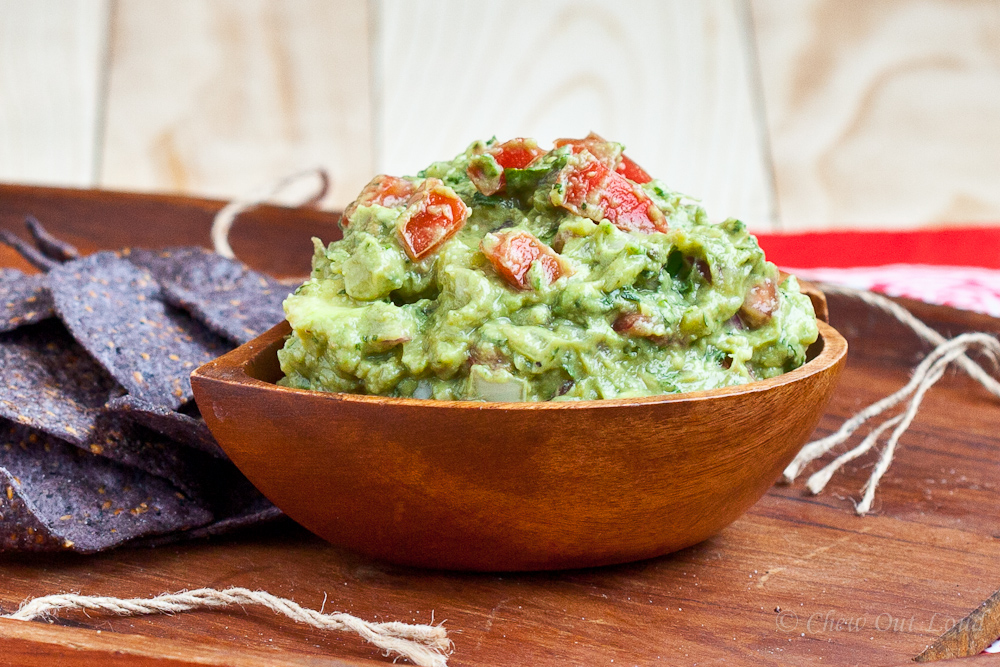 Last year, someone in our home (Hubby) found himself frequently hunting down a nighttime snack to help keep him awake for those late-night work deadlines. Nights like that can feel like college all over again, except it feels a little worse when you're no longer 19.
Snacks. Our pantry is stocked with a variety of snacks….but alas, let's not steal from the kids' lunch box stash.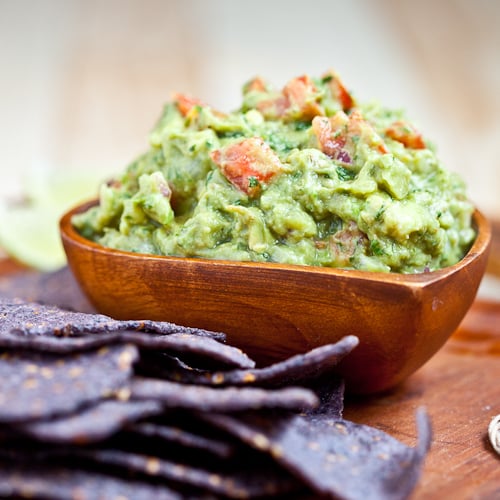 Hello, Guacamole. It's the perfect fresh and healthy snack that curbs anytime munch attacks. Fresh, ripe Hass avocados. Freshly diced tomatoes, red onions, and cilantro. Loads of garlic. This is not for the faint of heart (aka those who worry about garlic breath.) If you're noshing on homemade guacamole, there's gonna be some onion and garlic breath. When everyone's got it, nobody notices it 🙂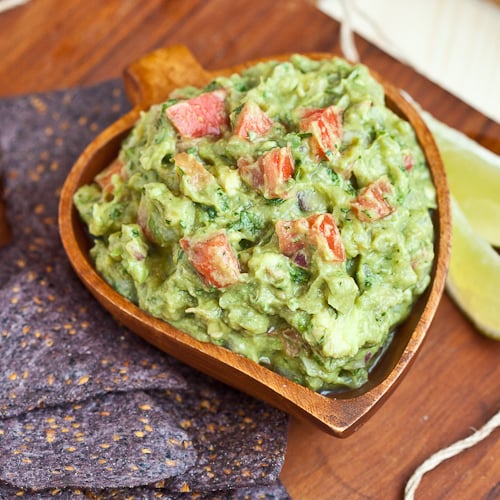 We love homemade guacamole for its fresh, bold, and addictive flavor. But what I secretly relish are the abundant antioxidants in this yummy dip…it's a total win-win snack.
Serve up the guacamole with flaxseed corn chips, and you've got some Super Food…just in time for Super Bowl 😉
Munch on, feel great, and enjoy!
————————————————————————————–
RECIPE (makes about 2.5 cups, give or take)
INGREDIENTS
3 large, ripe Hass avocados
1 small-medium red onion, finely chopped
Juice of 1 lime
2 cloves garlic, minced
2 ripe tomatoes on the vine, seeded and chopped
1 tsp cumin
1 TB kosher salt
1/4 cup finely chopped cilantro
2 tsp freshly cracked black pepper
DIRECTIONS
Peel and mash avocados with fork. Combine with juice of 1 lime and chopped red onion, mixing to combine well. Add rest of ingredients and mix to thoroughly incorporate. Serve immediately with corn chips, for best color/appearance.
If serving later, keep guacamole in airtight container, with cling wrap set directly on top of the guacamole, to seal out air. Place in fridge until ready to serve. Enjoy!
Source: Chew Out Loud