Triple Chewy Fudgy Brownies
Homemade brownies knock the boots off anything from a box. Give these Triple Chewy Fudgy Brownies a try, and you'll never look back.
I know it's hard to beat the ease of boxed brownie mixes. I used to be a die hard Ghriradelli fan, and if a sister makes me a plate of them, I won't turn 'em down.
I also know many hail Betty or Duncan as their brownie heroes. This is a judgment free zone, and all brownie eaters deserve a cyberhug. Plus, brownies sport a free spirit. Some are cakey. Some are fudgy. Others rest under globs of ice cream or ganache.
There's a time and place for all walks of brownies, but today we're noshing on the chewiest, fudgiest, chocolatiest brownies ever loved in our home.
I'm pretty much a Plain Jane when it comes to sweets. I don't need lots of frills or add-ins for brownies. (Yet I repeat: I certainly won't turn down dressed up brownies if you offered me some, because that would be crazy.)
I like my brownies uber chocolatey, chewy, and very fudgy. A bit of gooey is good. Nothing else except maybe powdered sugar sprinkled on for vanity's sake.
And always a thin layer of crispy, crackly exterior on top. Like so…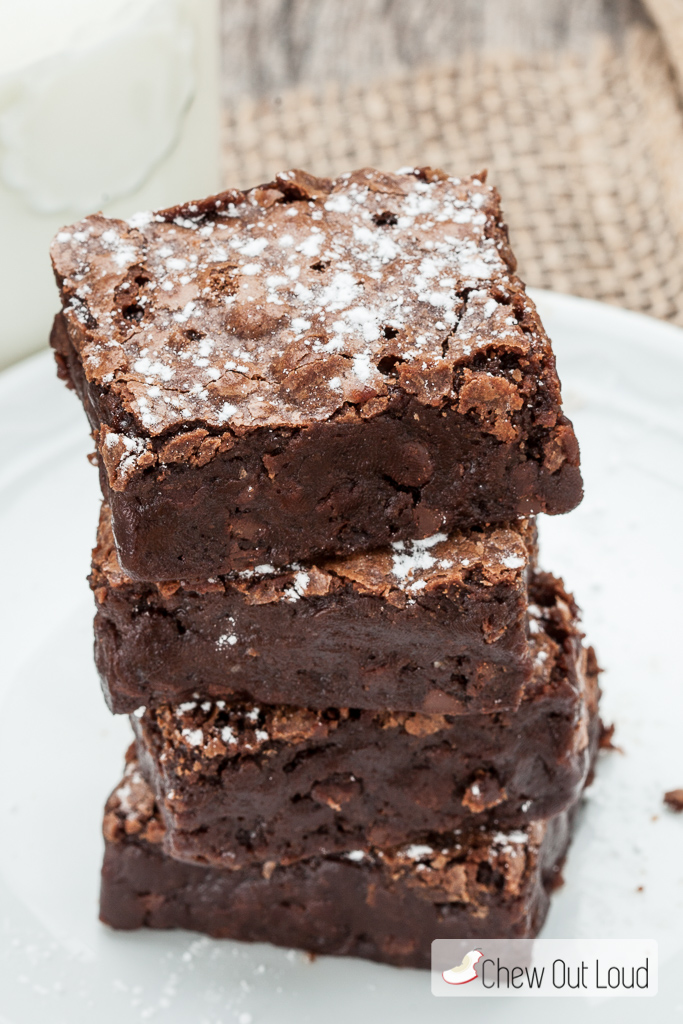 I've busted out my baking moves on many a brownie recipe in my lifetime, and I'll have to say this recipe is always the hands down winner.
Nothing artificial, no funky ingredients, no box-y taste. There's such a thing.
Go for it. Do a blind taste test for a brownie showdown. It's wonderfully fun and nobody will complain about having to try allthosebrownies.
I promise you'll immediately taste the difference between homemade vs. boxed in a tummybeat.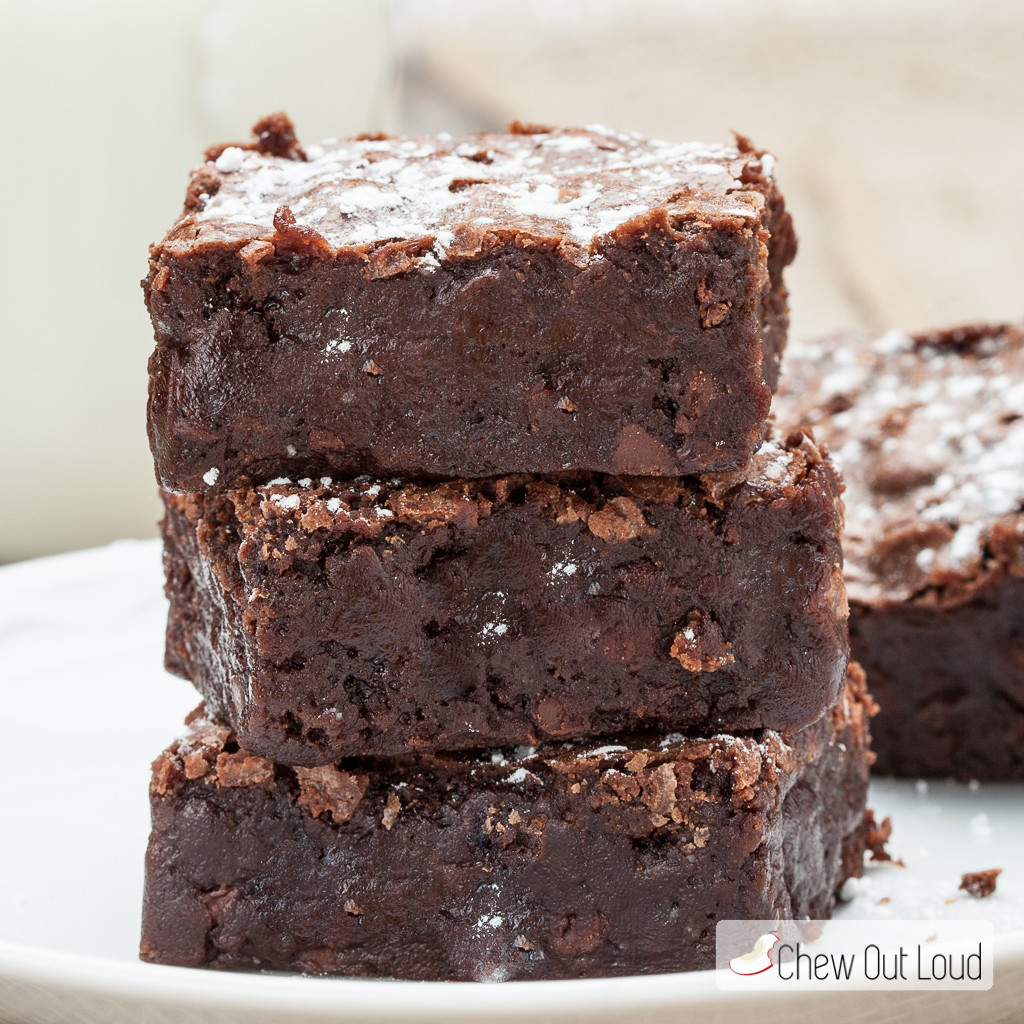 And what about all the leftover boxed brownies…what to do with those?
Well, you could always pour on the globs of ice cream and syrup.
These homemade ones won't need it. #keepitreal (wink) 😉
Enjoy!
Print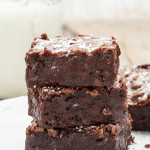 Triple Chewy Fudgy Brownies
1/3 cup

(

1 oz

) Dutch processed cocoa (unsweetened)

1 1/2 tsp

instant coffee granules

1/2 cup

+

2

TB boiling water

2 ounces

unsweetened good-quality chocolate, chopped fine

1/2 cup

+

2

TB vegetable oil

4

TB regular butter, melted

2

large eggs +

2

large egg yolks

2 tsp

vanilla extract

2 1/2 cups

(

17.5 oz

) white sugar

1 3/4 cups

(

8.75 oz

) all purpose flour

3/4 tsp

table salt

6 oz

good quality mini chocolate chips
Instructions
Adjust oven rack to lower middle position and preheat to 350F. Line a 9×13 baking pan with long sheets of foil so that excess foil hangs over edges of pan for easy removal later on. Push foil into corners and up sides of pan, smoothing foil against pan. Grease foil generously and set aside.
Whisk cocoa, espresso powder, and boiling water (measure out correct amount from your kettle of boiling water) together in large bowl until smooth. Add unsweetened chocolate and whisk until chocolate is melted. Whisk in oil and melted butter. Add eggs, egg yolks, and vanilla. Continue to whisk until smooth and incorporated. Whisk in sugar until thoroughly incorporated. Sprinkle salt and flour into batter and fold with rubber spatula until just combined. Fold in mini chocolate chips.
Transfer batter into prepared pan evenly. Bake for about 35-40 minutes. It's done when toothpick comes out with moist crumbs attached; should not come out clean. Do not overbake, or brownies may be dry. It will seem underbaked, but will set to fudgy consistency upon cooling.
Transfer pan to wire rack and cool for 1 1/2 hours if pan is metal; 20 minutes if pan is glass. Very gently remove brownies from pan using foil sling. Return brownies to wire rack and let cool completely. Cut brownies into squares; you may have to gently peel foil off bottoms.
Notes: If you have a kitchen scale, use it to get the most accurate results
Did you make this?
Leave a comment below and tag @chewoutloud on Instagram
Source: Chew Out Loud, adapted from Cooks Illustrated Cookbook
Here are a few of our favorite chocolatey treats your people are sure to love:
Dark Chocolate Fudge Brownies. These are rich, dark, and decadent. Inspired by Christine Ha, these brownies got straight to the Yes, Please files.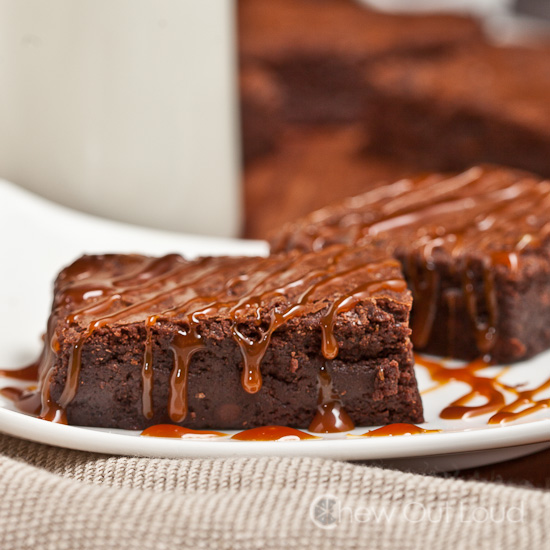 These minty and fudgy brownies are perfect for St. Patrick's Day, Christmas holidays, or any day you want to please that mint-chocolate fan.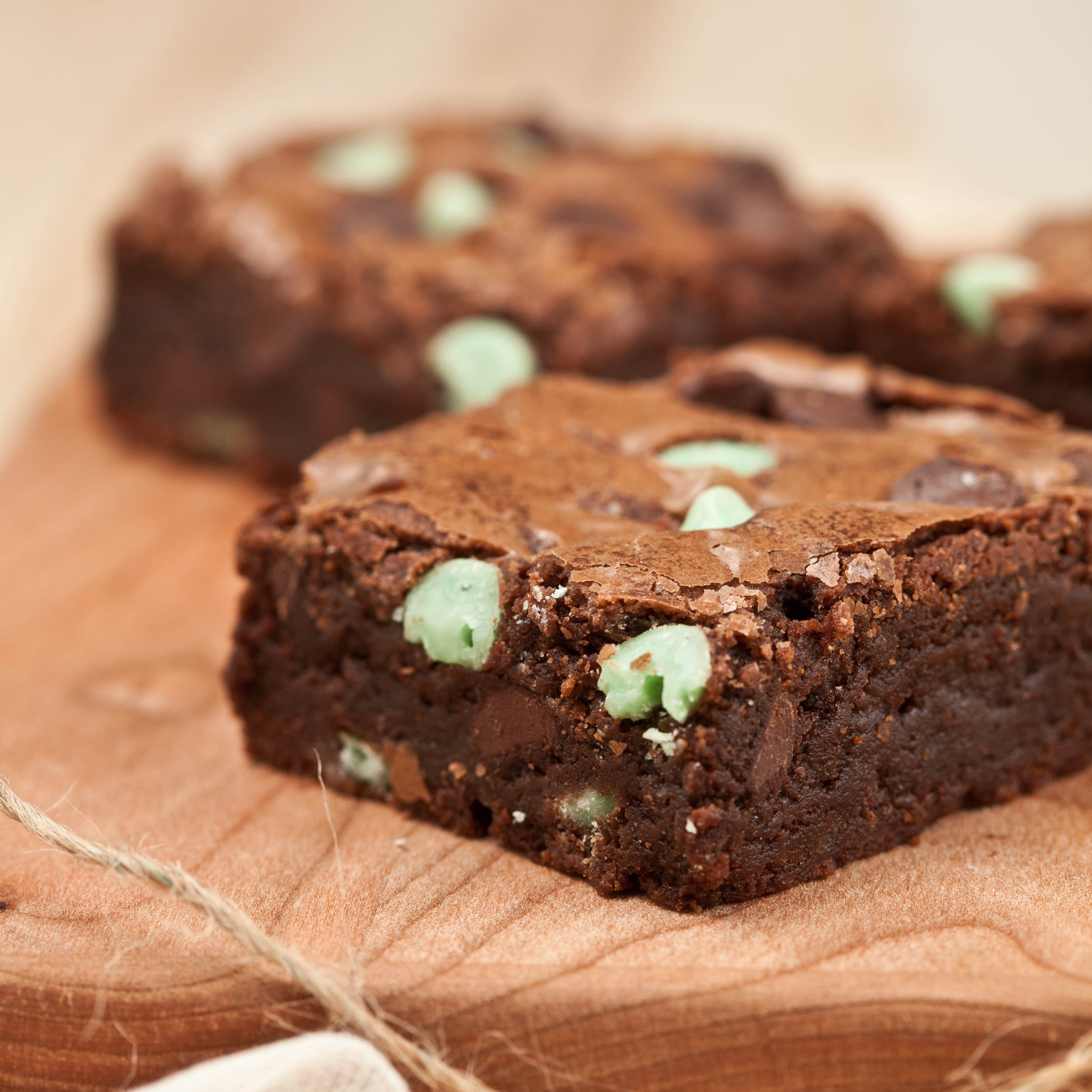 Double Chocolate M&M Cookies. They're chewy, chocolatey 2x, and studded with M&M's. Nobody will decline a few of these guys.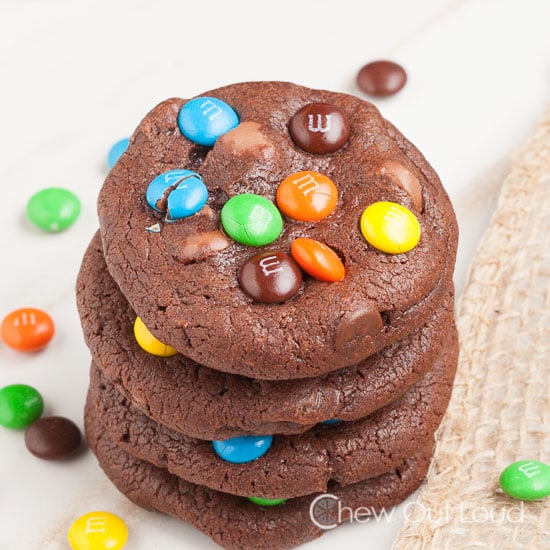 Thick 'n Chewy Triple Chocolate Cookies. Chewy, thick, decadent, and dreamy. The chocolate lover in you is about to be satisfied.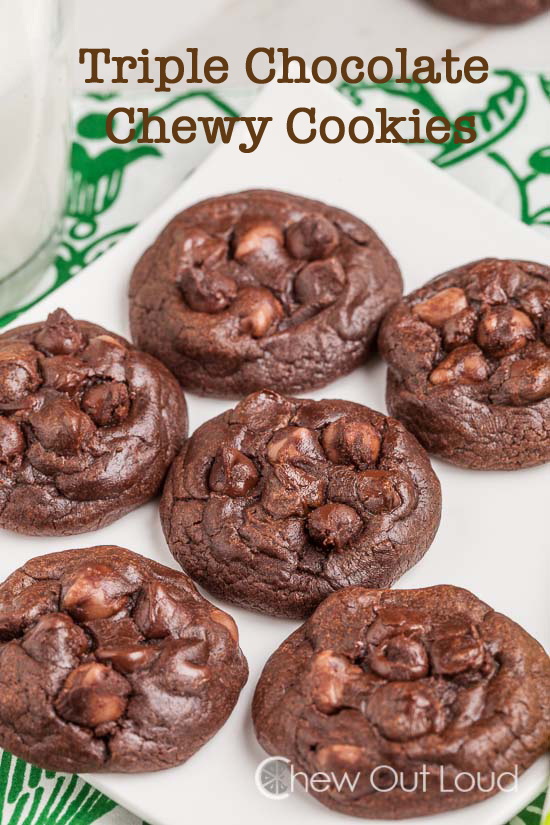 Follow us on Facebook for new recipes and great gift card giveaways!