15 Avocado Recipes That Aren't Toast
By Amy Dong
Published Jun. 14, 2019
Updated Nov. 3, 2021
Avocados are delicious all year round, and it's easy to incorporate this powerful superfood into your regular diet. Adding avocado into recipes is simple and delicious. Here are 15 ways to use avocados, from breakfast to dessert.
15 Best Avocado Recipes
Strawberry Avocado Caprese Salad Recipe

– It's truly as refreshing and flavorful as it sounds. Perfect summer lunch or picnic dish.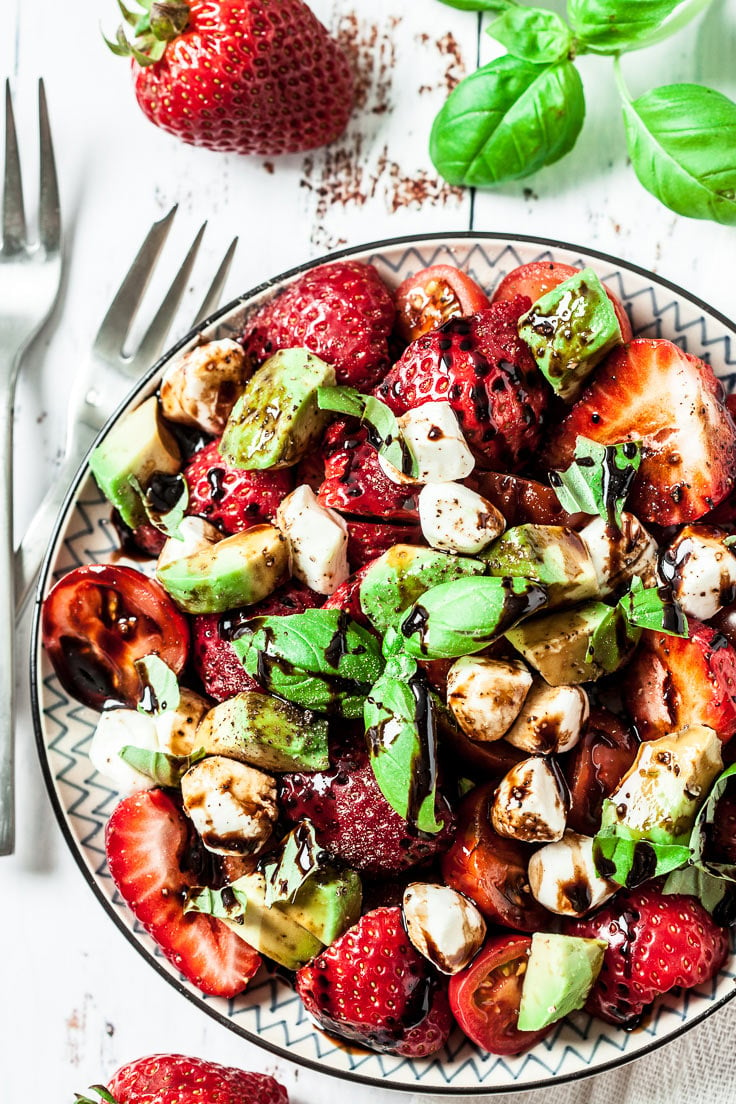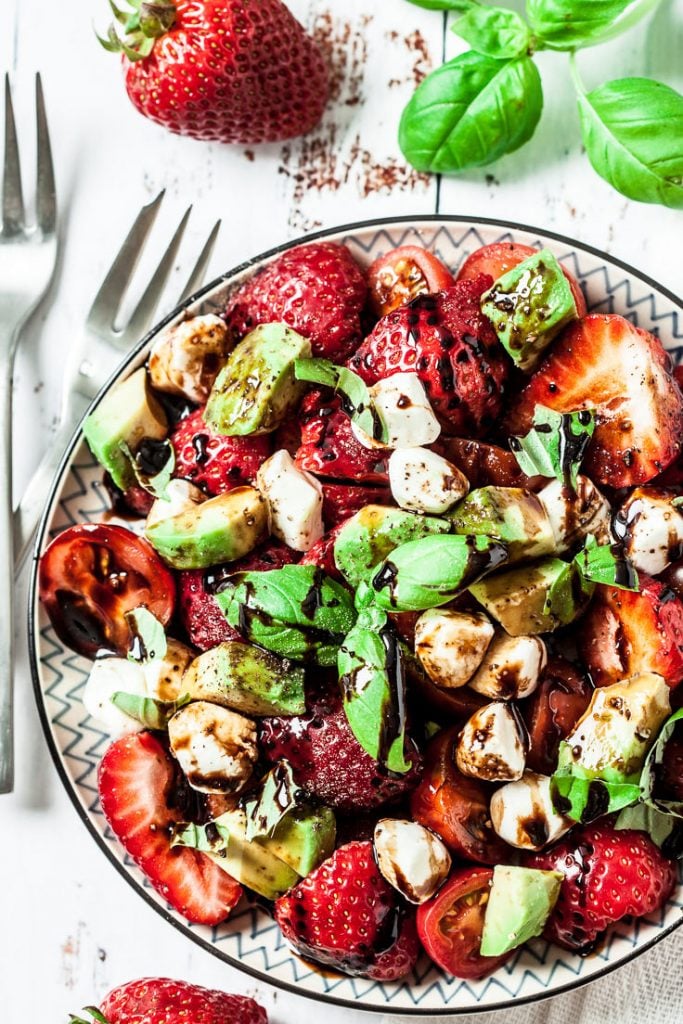 2. Black Bean Avocado Salad Dip – It's called "salad dip" because we couldn't decide whether it was born to be eaten with a fork or with chips. Either way, it's amazingly delish and always the first thing to disappear at parties.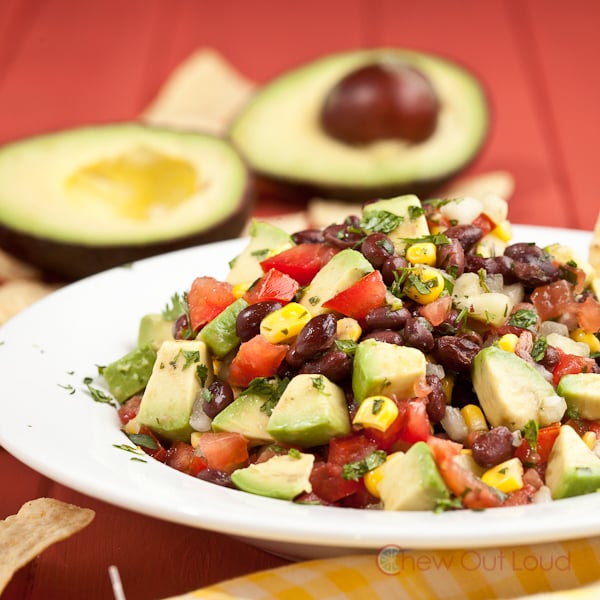 3. Avocado Hummus – This is the closest we got to guac without actually going there in this roundup. Hummus is already a fantastic snack, but when you make it avocado hummus, it's doubly good.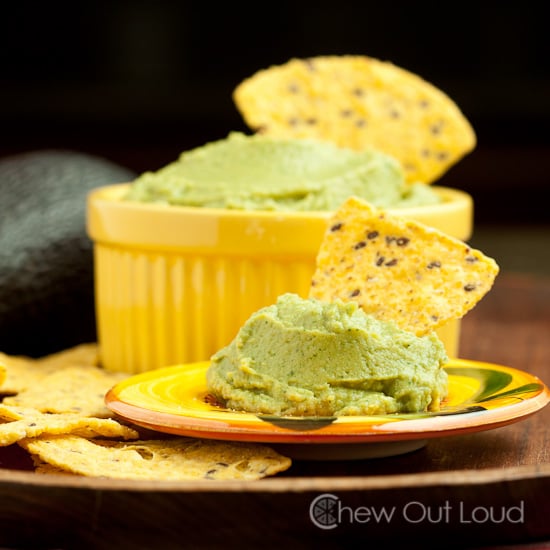 4. Creamy Avocado Pasta – The first time we made this, we couldn't believe how creamy and flavorful this pasta dish was…all without cream or butter.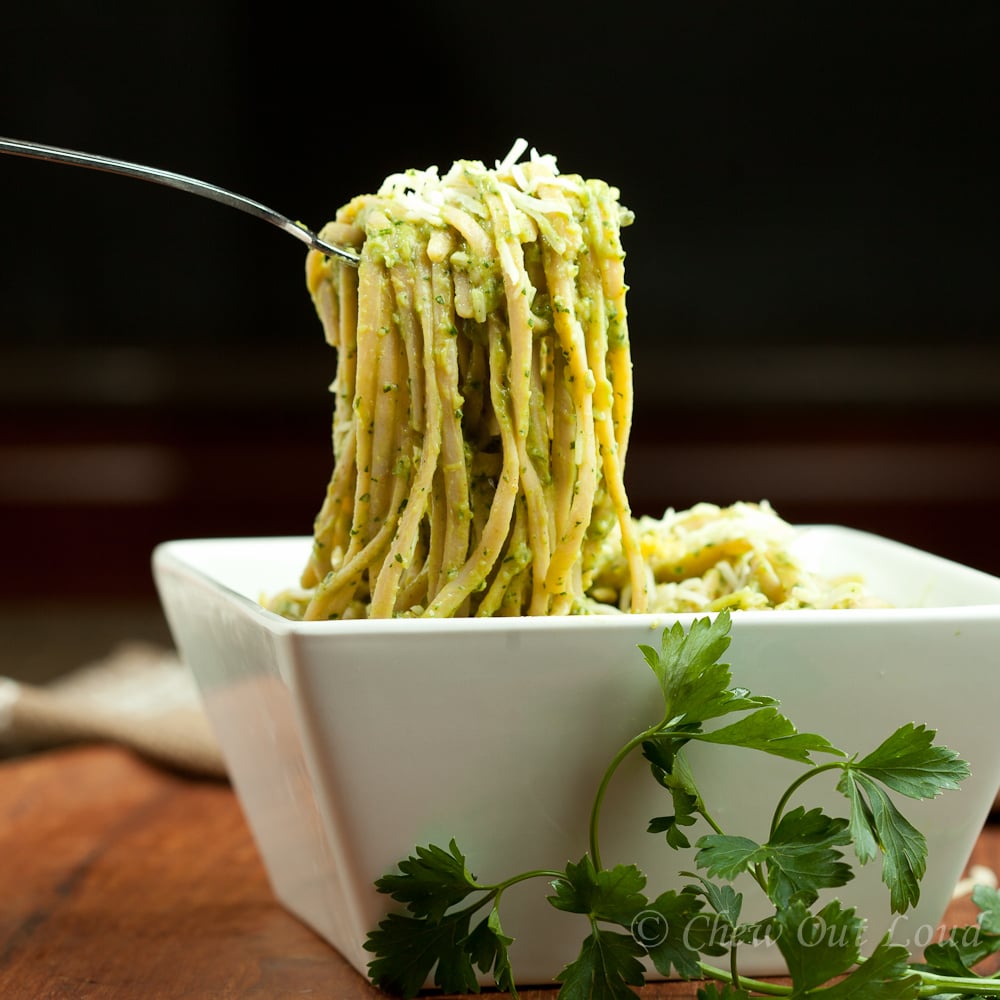 5. Avocado Coconut Smoothie Shake (5-Ingredient) – With a smoothie vibe and the thickness of a shake, this will keep you cool and fueled at the start of the day or for an afternoon pick-me-up.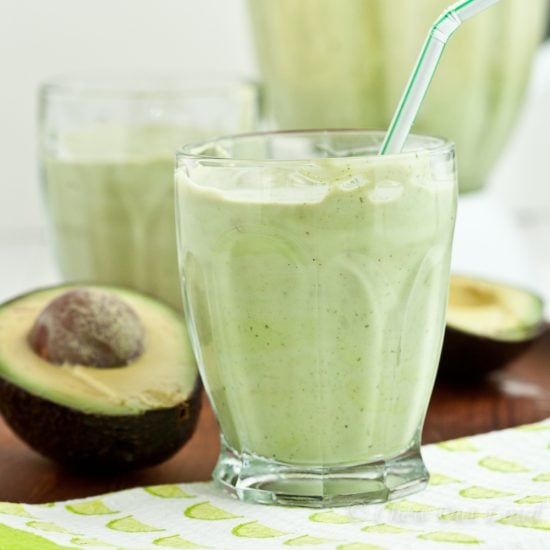 6. Surprise Avocado Chocolate Bread – Who knew that adding avocado into chocolate bread would make it supremely tender and luscious? Only you will know there's avocado in this decadent bread.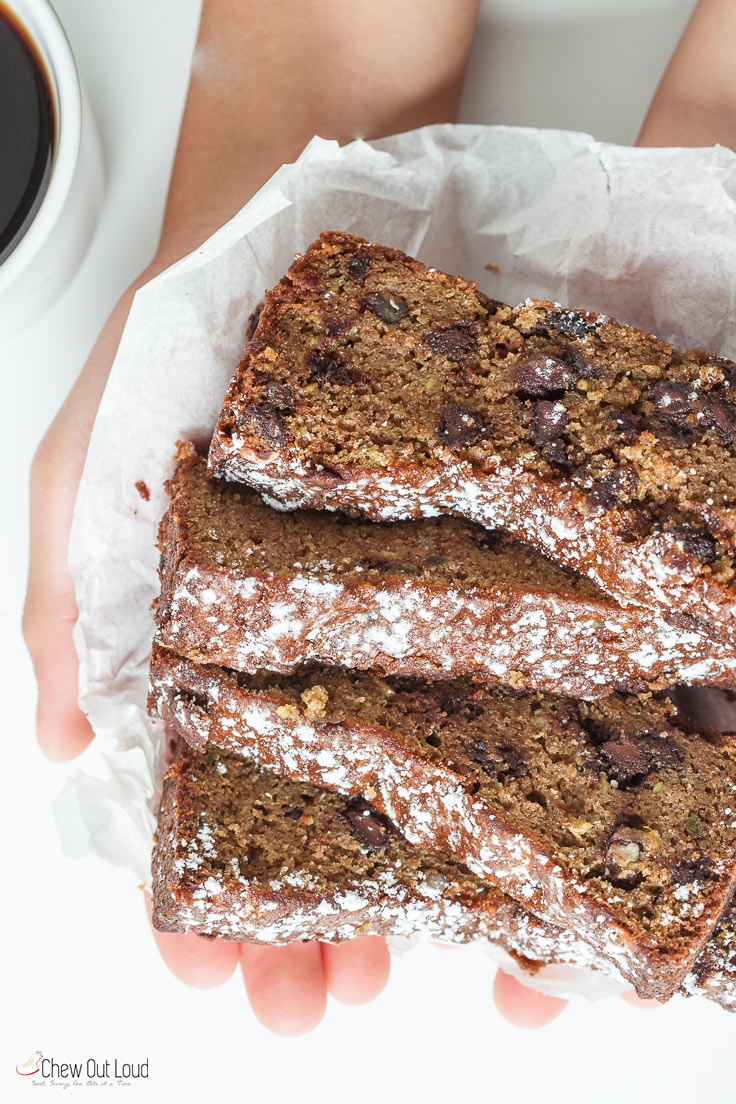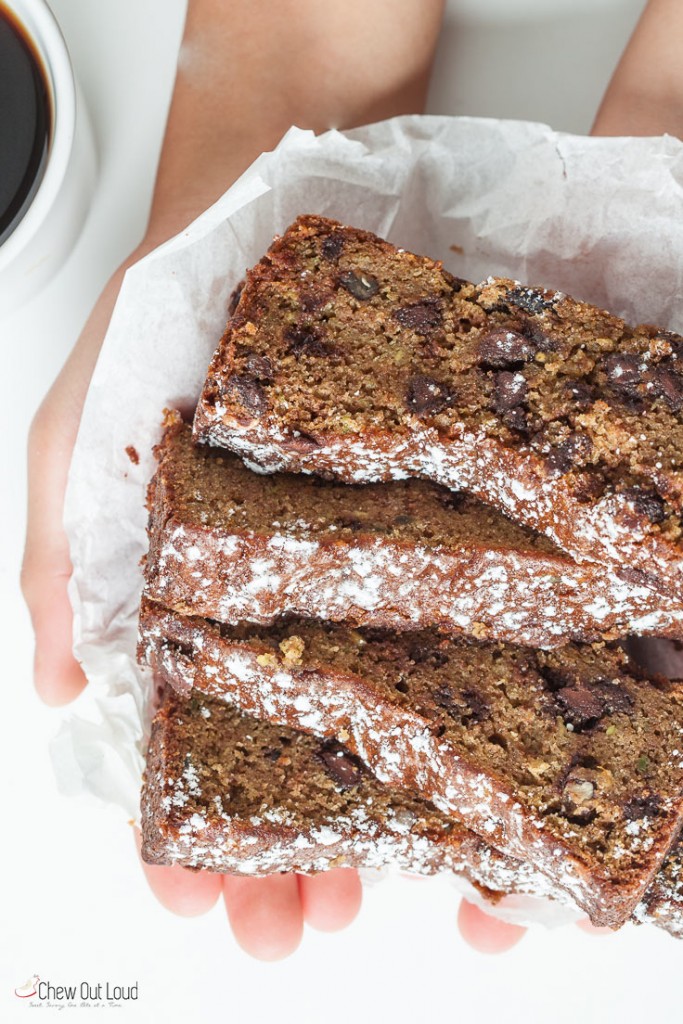 7. Avocado Black Bean Corn Salad with Lime Dressing – This is one of those quickly vanishing dishes at potlucks and parties. It's as flavorful as it is beautiful.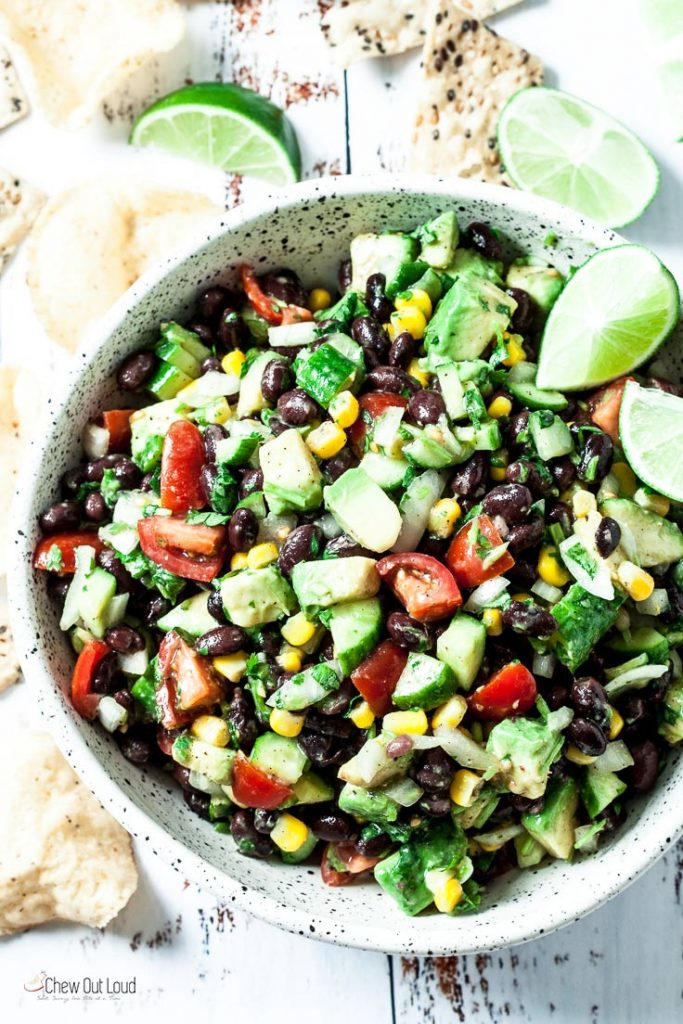 8. 5-Minute Avocado Bean Dip – You only need 5 minutes to create a powerfully healthy, creamy, delicious dip everyone will love.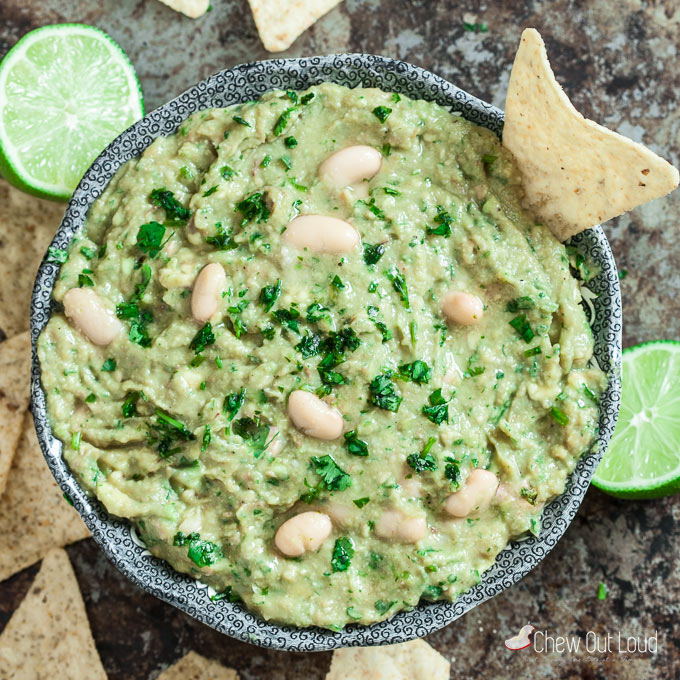 9. Grilled Chicken Caprese Salad with Avocado – Take advantage of summer sweet corn, bursting sweet cherry tomatoes, and creamy avocado in this marvelous combination.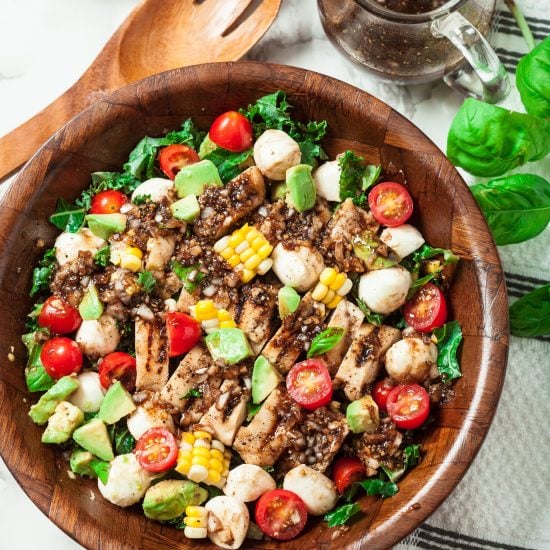 10.Stuffed Avocado Shrimp Salad (Peruvian Palta Rellena) – This is one of my all time favorite appetizers for any summer dinner party. It's ridiculously easy, healthy, and delicious. Feel free to have 2 or 3.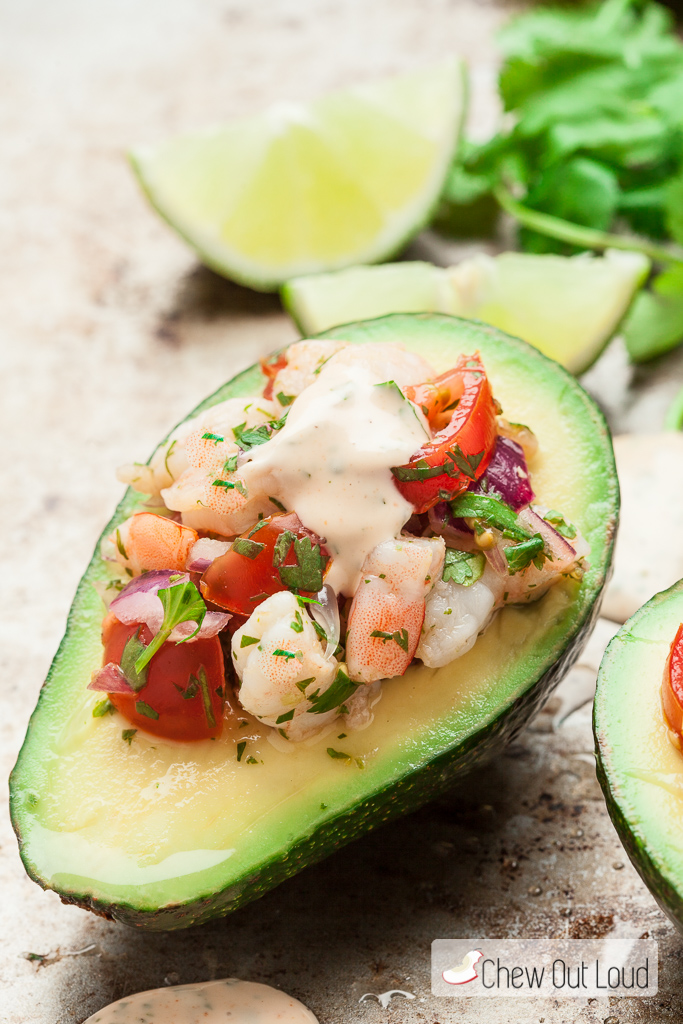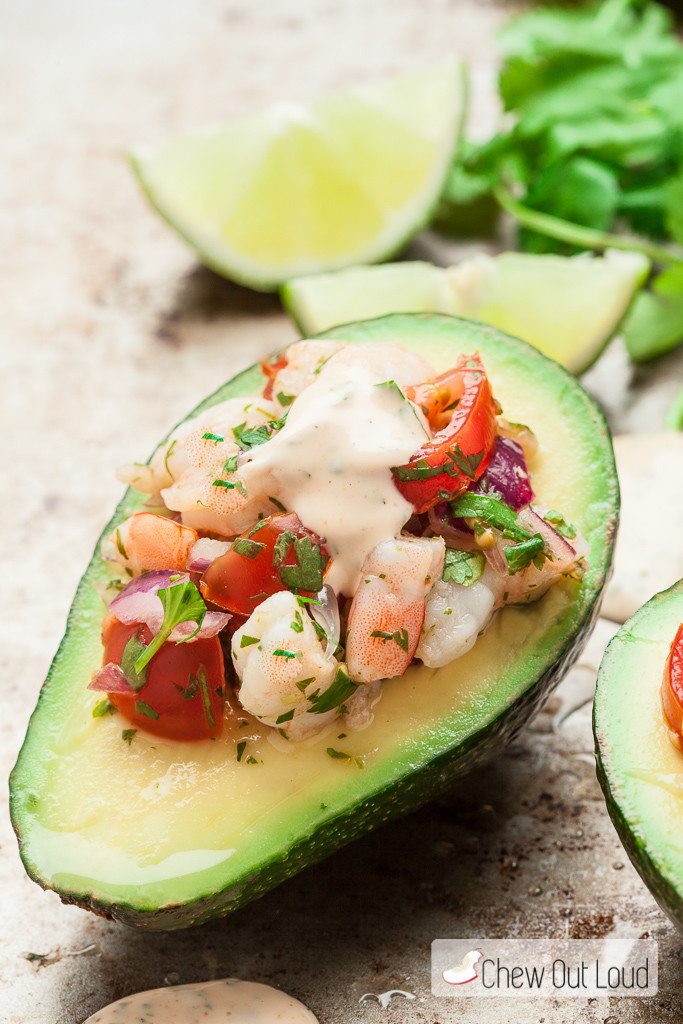 11. Farro Salad with Butternut and Avocado – This hearty, healthy, and ultra satisfying dish is a favorite from fall through summer. It's perfect for lunch or dinner, and leftovers keep well into the next day.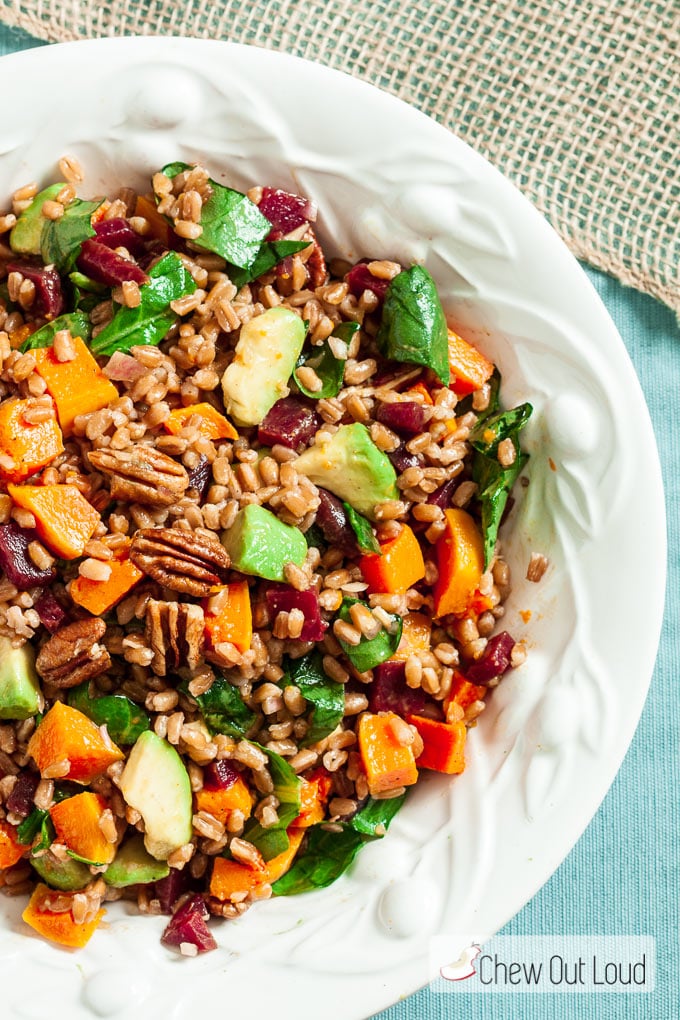 12. Mahi Mahi with Mango Avocado Salsa – If you've never tried a tropical salsa with creamy avocado chunks over your favorite fish, please try it asap. It is unbelievably fantastic.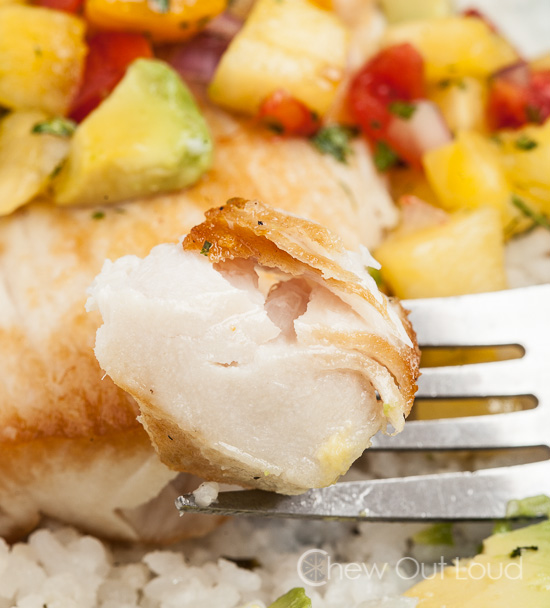 13. Fresh Corn Avocado Salad – We can't get enough of summer sweet corn, and there's nothing better than pairing it with avocado for the easiest summer salad.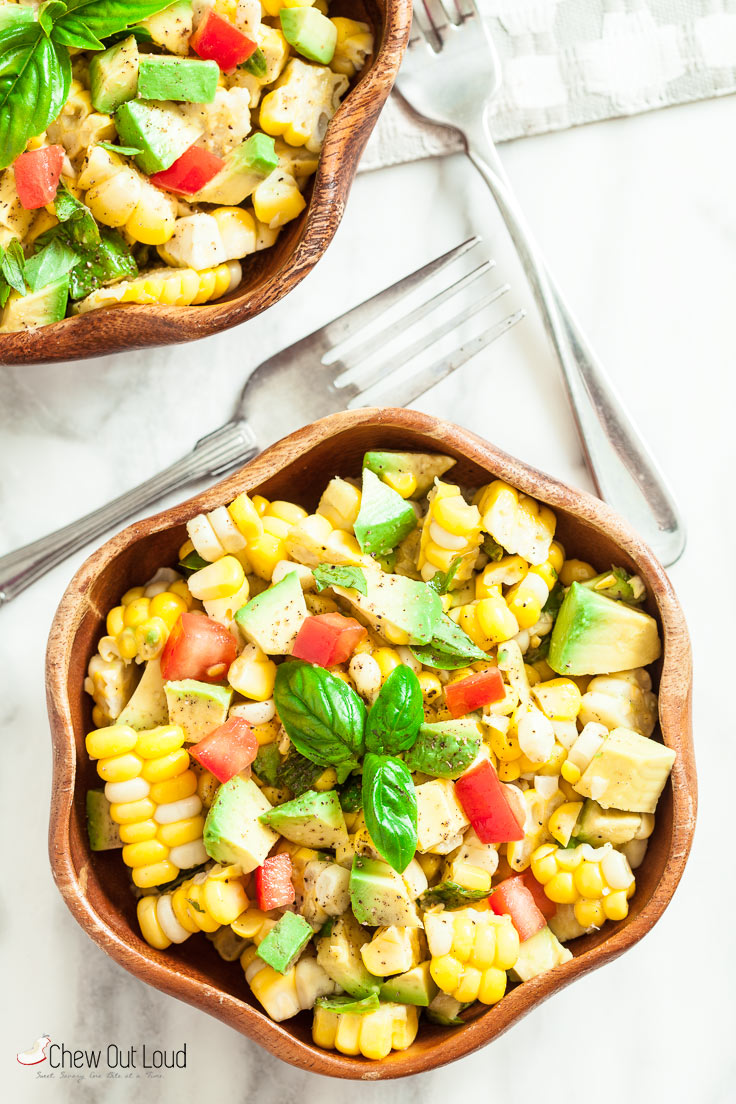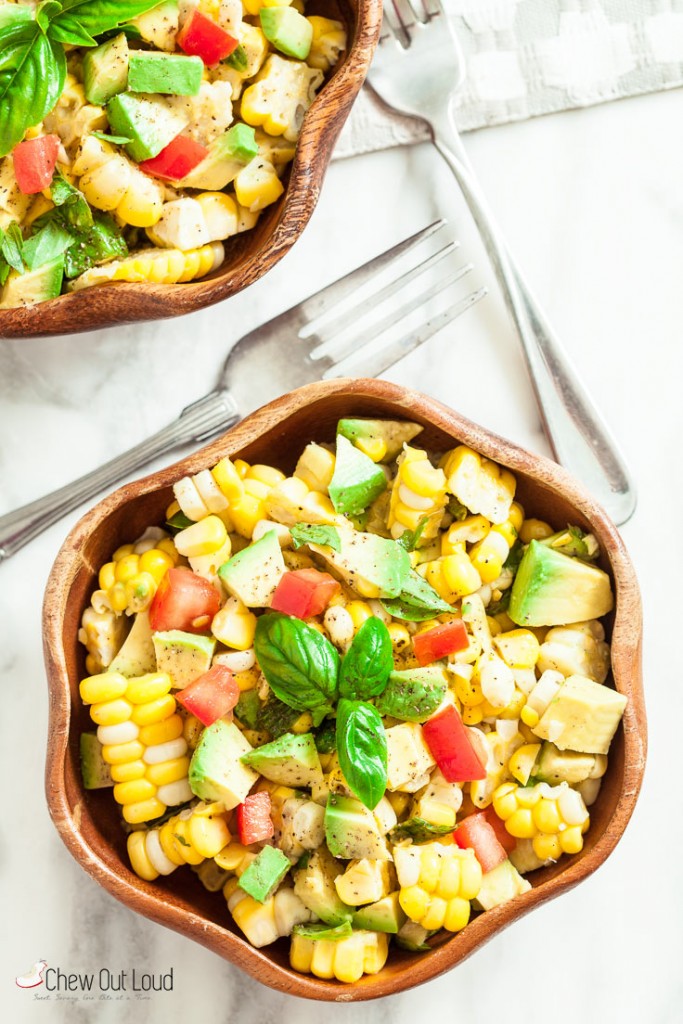 14. Black Bean Avocado Dip – Packed with protein and nutrition, this black bean avocado dip makes you feel great about munching away.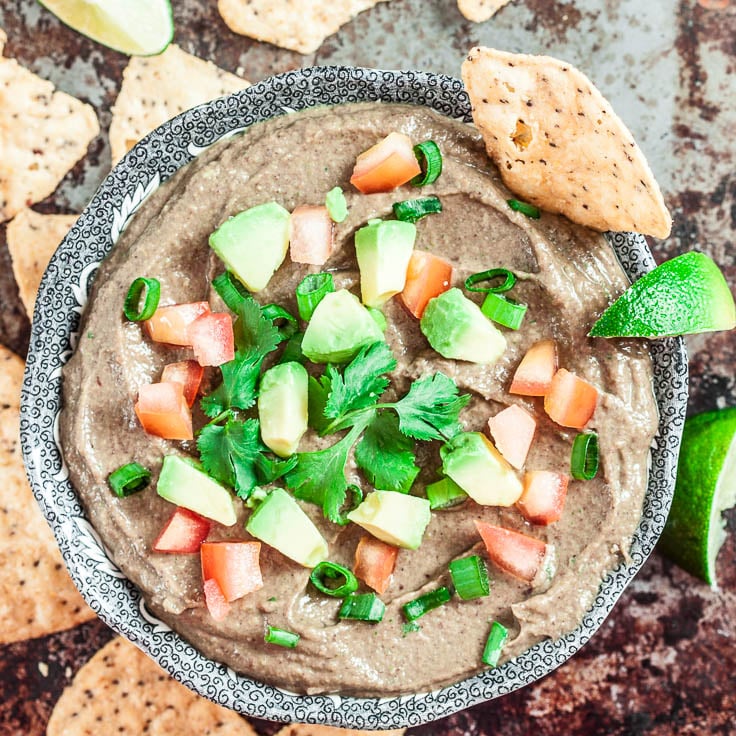 15. 15-Minute Chocolate Avocado Energy Bars (GF, No Refined Sugar) – You can't taste the avocado in these energy bars, but they help bind the bars together without effort. These yummy little bars are packed with all the good stuff and nothing else.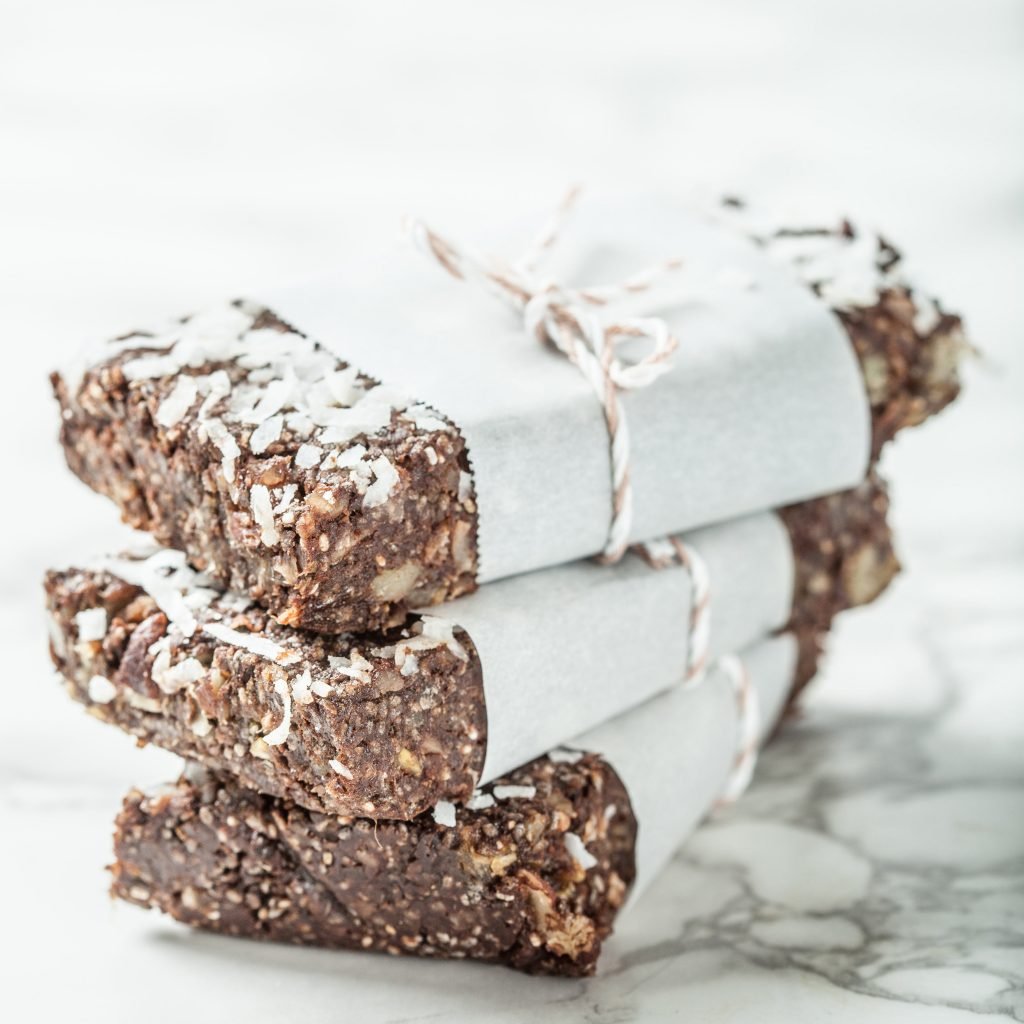 Avocado Caprese in Action:
🥑 We hope you found a recipe you love in this roundup! Feel free to search in our recipes for more inspiration. If you make any of the recipes, we'd LOVE to see what you made! Just tag us@chewoutloud on Instagram.