Easy Pull Apart Sticky Buns
The holiday season seems to bring out the breakfast in people. The holidays grant us special mornings when the family can sit down for breakfast together in a more leisurely manner, rather than the usual rush-off after scarfing down a bowl of cereal.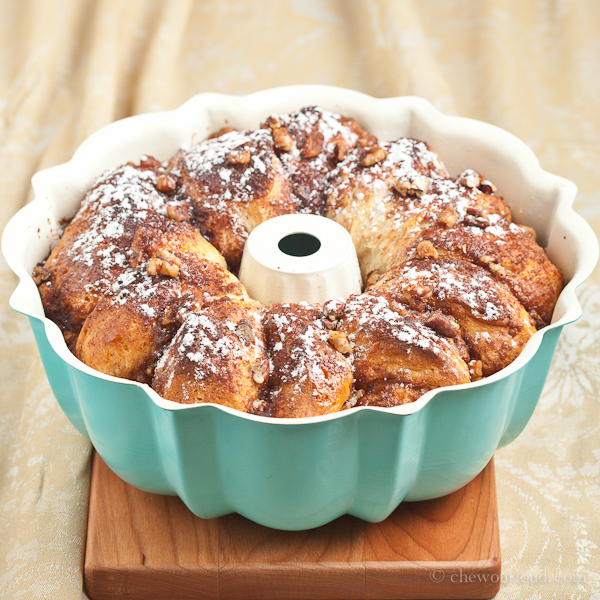 A hot breakfast or brunch is actually my kids' favorite meal year-round, but we don't always have time for it. We try really hard to have hot breakfast as a family at least on the weekends. This is why I am often scouting for easy but delicious ideas for that first meal of the day. These Pull Apart Sticky Buns are just that… so easy and delish.
I love these phenomenal cinnamon rolls, which are the best ones we've had and totally unparalleled, at least in our book. If you taste those, you'll be entering the hooked category.
But sometimes we just need something in a pinch. These Easy Pull Apart Sticky Buns are one of the quickest solutions towards enjoying a tasty breakfast treat. It's perfect for holidays like Christmas morning, when the kids and family are calling for your attention away from the kitchen. It's equally great for any day of the year, when you just want a quick morning treat that is assembled in minutes.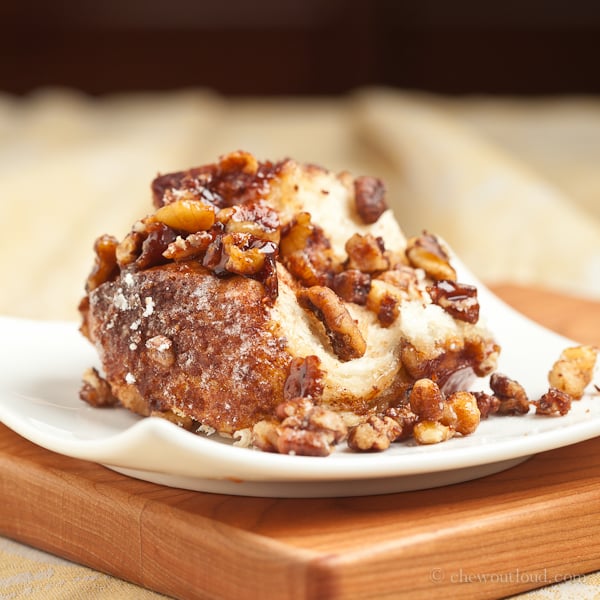 All you need is a couple tubes of buttermilk biscuits, and you're good to go. I like to use the natural (no artificial stuff) biscuits for mine. Your favorite brand will do. I use pecans in mine, but if you have nut allergies, just go without nuts. This literally takes minutes to assemble. We all love recipes that are super easy to pull off, yet wonderfully impressive. Nobody has to know you didn't slave for hours over these fabulous sticky buns.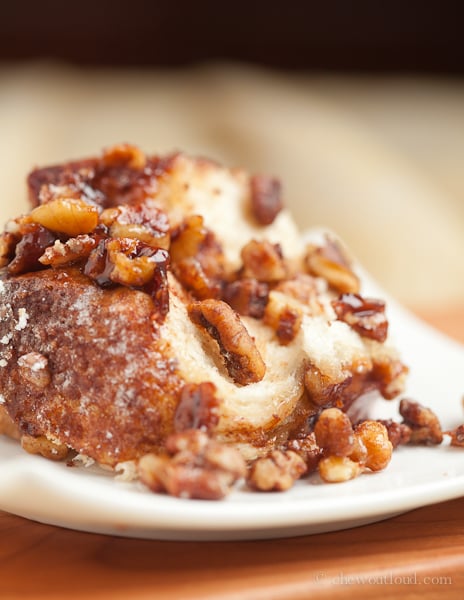 Yummy, yum, yum. Said my beloved peeps. This one's a keeper for sure.
Now you have an excuse to sit down and enjoy a morning treat. With minimal effort and lots of "mmm's" coming your way!
__________________________________________________________________________
RECIPE (1 bundt pan)
INGREDIENTS
1 1/2 tubes of large buttermilk biscuits
3 TB melted butter
1/2 cup pure maple syrup
1/3 cup packed light brown sugar
2 tsp cinnamon
1/2 cup chopped pecans (or walnuts)
powdered sugar for garnish
DIRECTIONS
Preheat oven to 375. Generously grease a nonstick bundt pan. Whisk together the melted butter and maple syrup in a bowl. Set aside.
In another bowl, combine brown sugar, cinnamon, and nuts until incorporated.
Pour half of the syrup mixture into bottom of greased bundt pan. Sprinkle half of the brown sugar mixture on top. Gently lay one biscuit at a time into the pan, overlapping them (like tilted dominoes.) Use enough biscuits to form a ring of overlapping biscuits (I used 1 1/2 tubes.) Top with rest of the syrup and brown sugar mixtures.
Bake on medium-lower rack for 20-22 minutes, or just until golden brown. Cool a few minutes in pan. Invert carefully onto serving plate, and serve immediately while still warm.
Source: Chew Out Loud, slightly adapted from stamps4fun, via Pinterest