Best Blueberry Muffins, Bakery Style
By Amy Dong
Published Jul. 20, 2021
Updated Aug. 17, 2022
These blueberry muffins are reminiscent of the beautiful muffins you'd find at your favorite bakery. They're extra moist and loaded with blueberries. Bonus: buttery, crisp streusel is involved.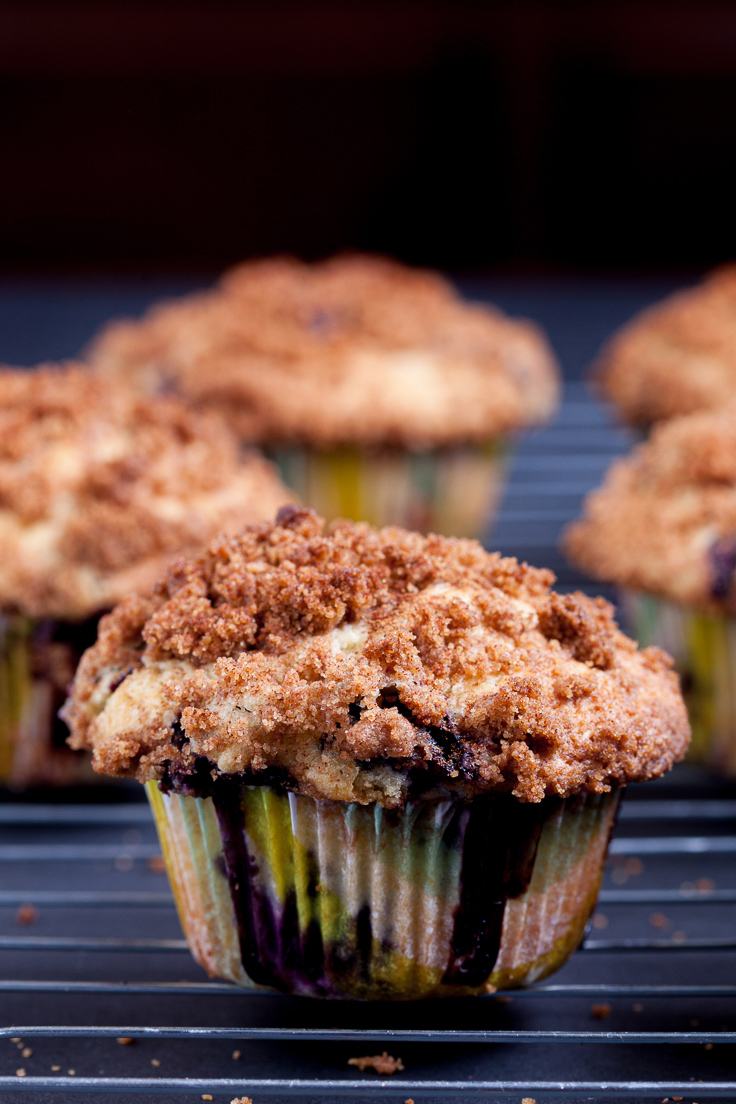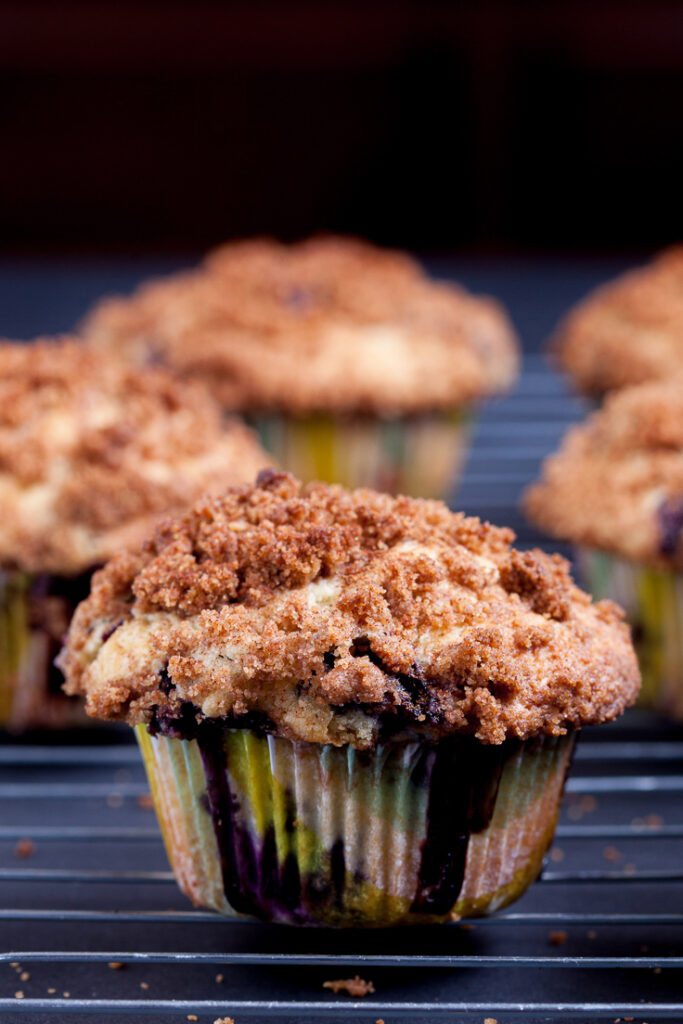 Bakery Style Blueberry Muffins
I first fell in love with these blueberry muffins years ago, when we lived in L.A. Back then, I made these huge muffins for Hubby and I on the weekends, and we'd nibble on them while lingering over our favorite cup of joe.
These days, I still make my big blueberry muffins, but now I double the recipe to accommodate three hungry boys. Now, we veer more towards devouring rather than nibbling. And several glasses of cold milk are now poured, next to our hot cups of coffee.
This blueberry muffin recipe has not changed, nor should they ever be. They are consistently the same fail-proof, crowd-pleasing morning treat they've always been…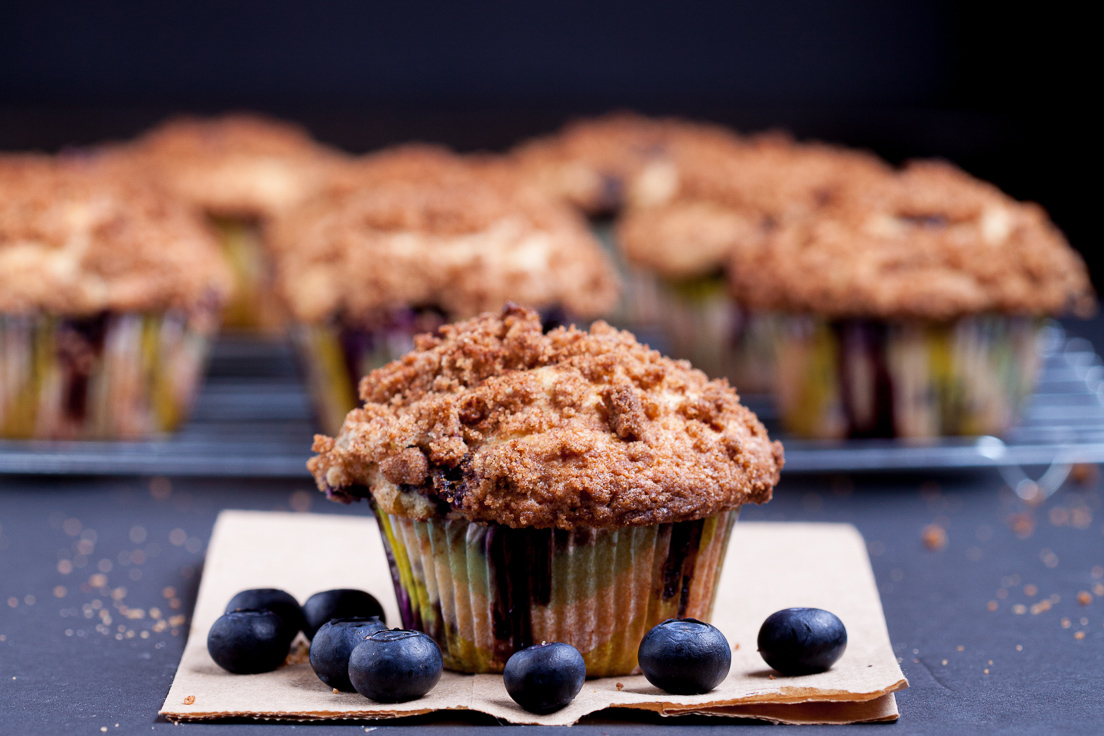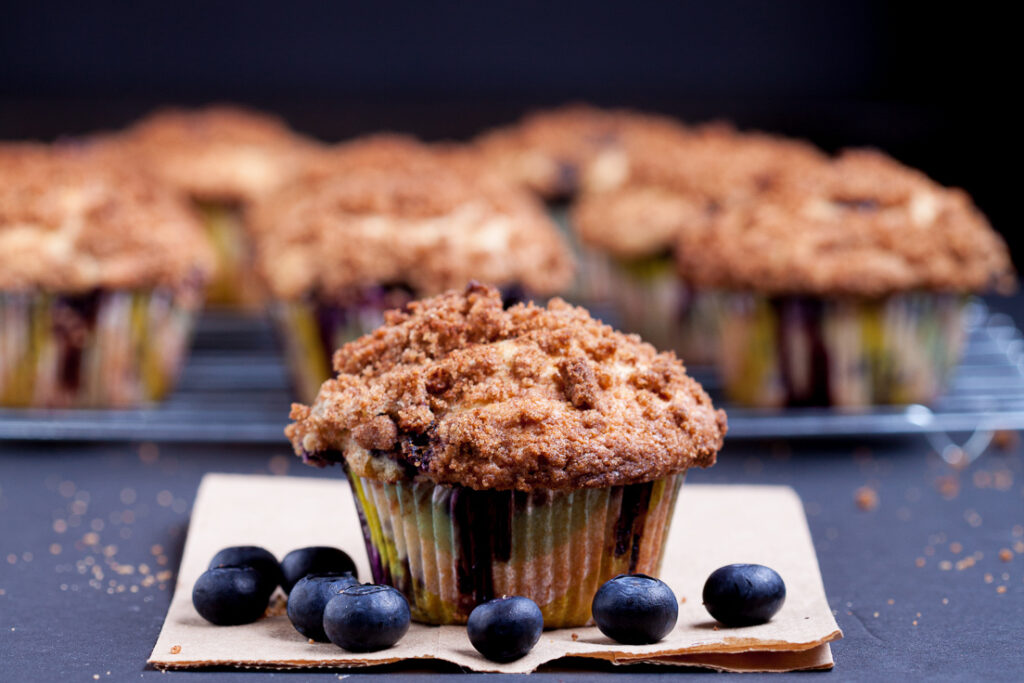 What everyone loves about these Blueberry Muffins
These big blueberry muffins are, in all truth, better than any bakery muffin I've had. That's because these homemade ones are so brimming with plump blueberries that the muffins can barely contain the berries. No skimping when you make your own blueberry muffins.
Homemade blueberry muffins are tender, moist, and and topped with a buttery crisp streusel. No ingredients you don't want, and way more budget friendly than buying them from the bakery.
Absolutely nothing is better than super-fresh blueberry muffins fresh from your own oven. We typically make these babies the night before and let them cool overnight and they are soooo fresh and tender in the morning.
If you're an early bird, you're even better off, because you'll be able to enjoy your muffins still-warm — do let them cool at least 15 minutes before digging in, so they get a bit of time to set.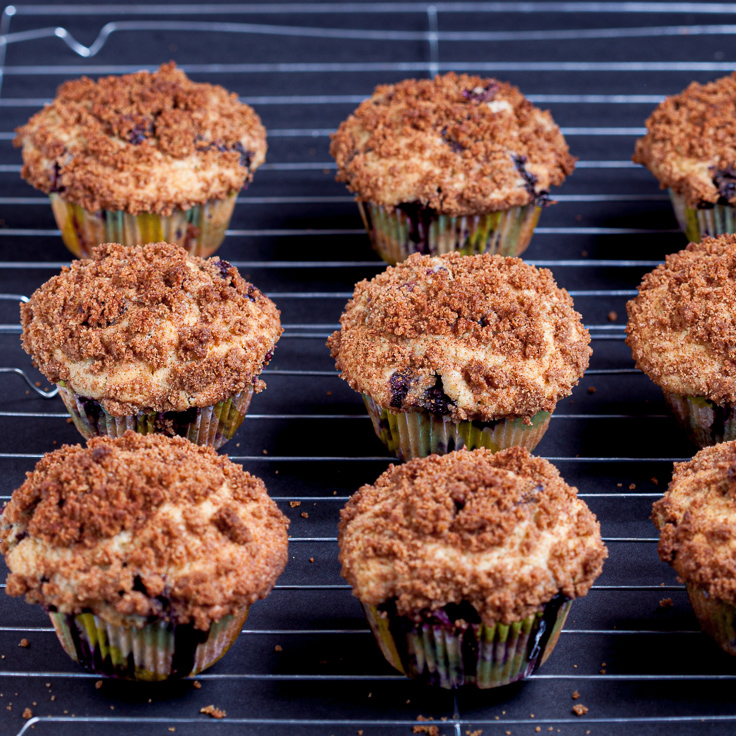 Variations for Blueberry Muffins
If you're in the mood for a twist, feel free to add a very ripe mashed banana into the batter. I've done that with delicious results.
Mix up your berries with raspberries or strawberries for an amazing flavor combination. For a healthy boost, toss in some finely chopped roasted nuts or seeds.
These big blueberry muffins are onto something – they contain the perfect base batter. If streusel somehow isn't your thing, try this easy Cream Cheese Frosting that we use on all the cakes.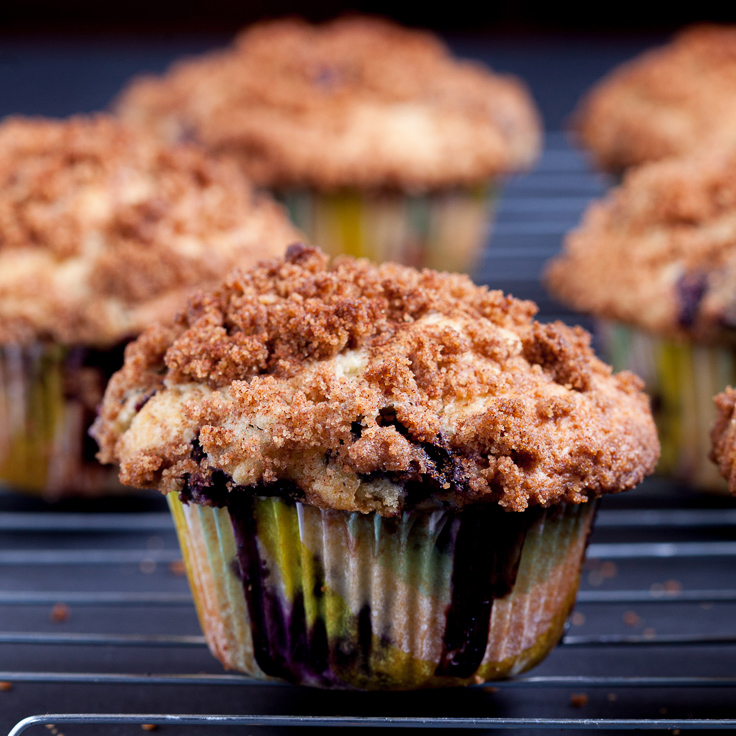 More to bake and eat:
*This recipe is part of our Best Blueberry Recipes Collection.
---
---
---
Did you make this?
Please give us a rating and comment below. We love hearing from you!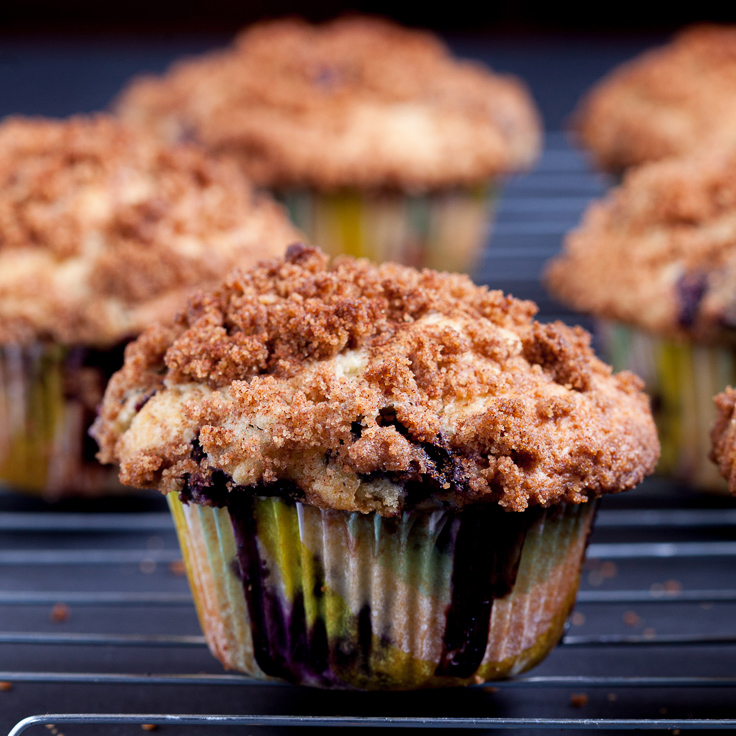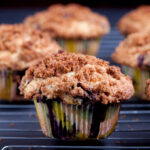 Big Blueberry Muffins, Bakery Style
These Big Blueberry Muffins are as good, if not better, than the ones you'd get at a bakery. They are bursting with fresh berries, tender and moist, and topped with a crunchy streusel.
Instructions
Streusel: Make the streusel by combining all streusel ingredients in a bowl. Mix with a fork until mixture resembles coarse, lumpy sand. Keep chilled while you make muffins.

Preheat: set oven to 400F, with rack on lower middle position. Line standard muffin tins with 8 paper liners.

Whisk: in a large bowl, add flour, sugar, salt, and baking powder, whisking to combine well.

Measure: in a 1-cup measuring cup, add the oil, egg, vanilla extract, lemon juice, and enough milk to reach 1-cup.

Combine: gradually combine oil mixture with the flour mixture, folding batter together with a rubber spatula, just until batter remains a little lumpy and most of the dry ingredients are moistened (a few little dry streaks are fine). Do not over-mix. Gently fold in the blueberries.

Fill: fill lined muffin cups right up to the top. Sprinkle with your prepared streusel topping. Place baking sheet underneath muffin tin, in case of any spillage.

Bake: bake 20-25 min or just until a toothpick inserted in middle comes out almost clean, with a few tender crumbs attached.

Cool: place muffin pan on a cooling rack and let cool in the pan.
Notes
Recipe is for standard-sized muffin tin. Yields 8 muffins.
Streusel can be made a day or two in advance and kept covered/chilled until ready to use.
Nutrition (per serving)
Calories:
394
kcal
|
Carbohydrates:
60.5
g
|
Protein:
4.4
g
|
Fat:
16.1
g
|
Saturated Fat:
5.2
g
|
Trans Fat:
0.2
g
|
Cholesterol:
38.7
mg
|
Sodium:
211.4
mg
|
Fiber:
1.8
g
|
Sugar:
35.5
g
If blueberries are your thing, and you like keeping things healthy, you'll flip for these Steel Cut Oatmeal and Blueberry Muffins!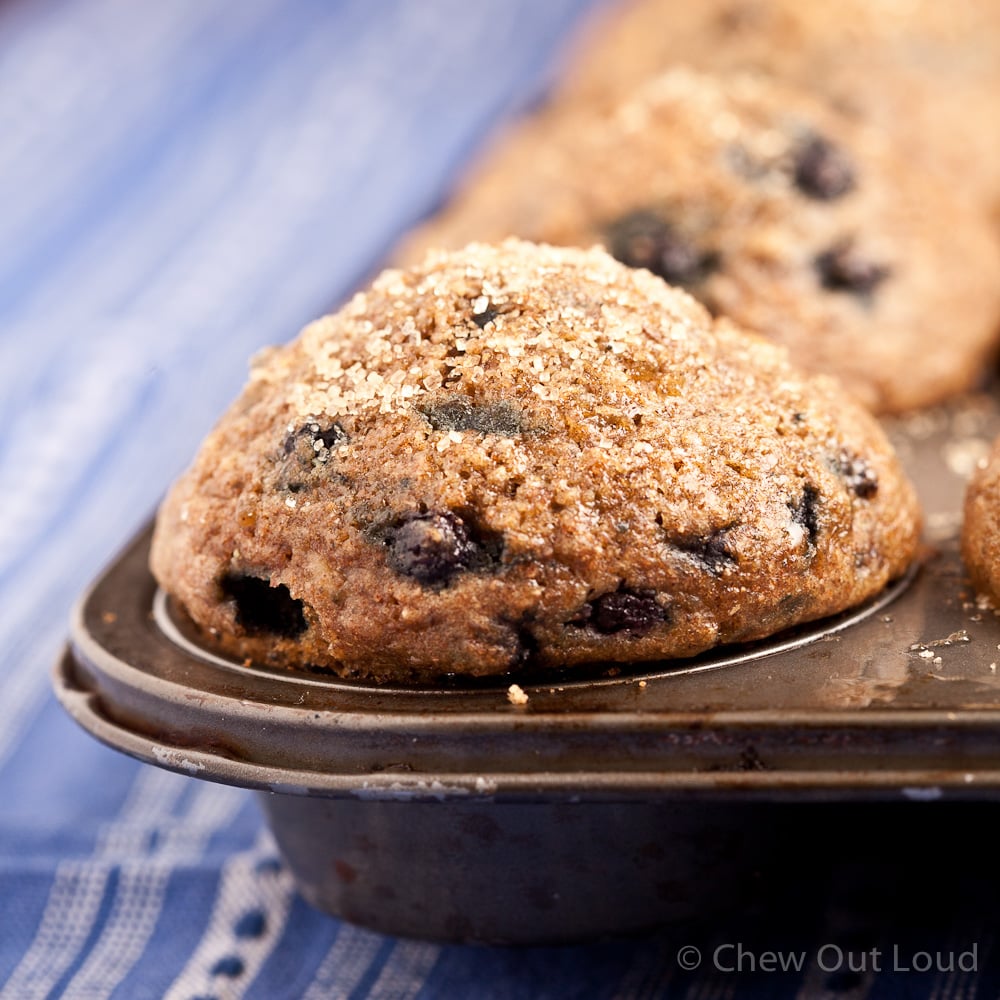 Ever tried the quintessential Peanut Butter and Jelly Muffin? It's for real.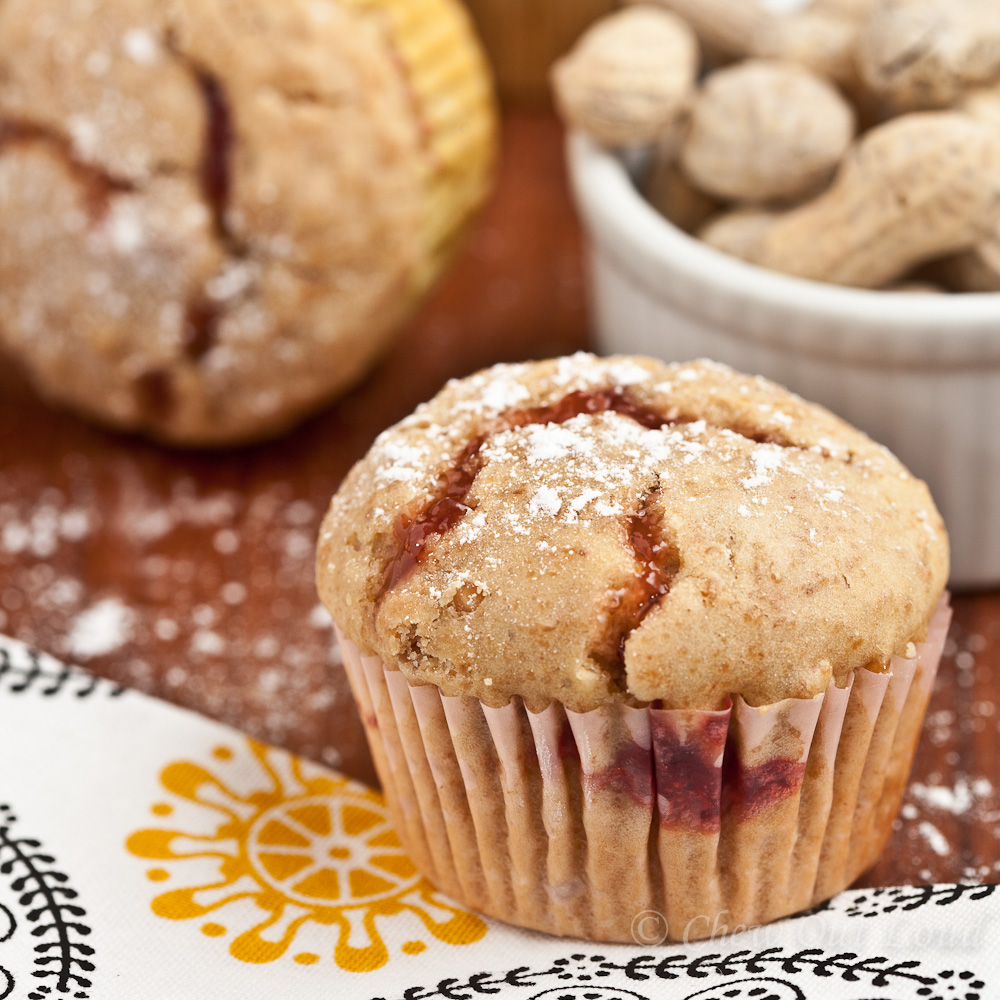 These Sweet Potato Cinnamon Muffins have got to be one of my all-time faves. Breakfast, brunch, afternoon snack? You name it. It's loaded with only the good stuff, and so-s0-soooo yummy!