Vietnamese Chicken Salad Recipe
This Vietnamese Chicken Salad Recipe is crunchy, yummy, and healthy. The Asian dressing is absolutely irresistible, so plan on making extra for keeping in the fridge for future salads.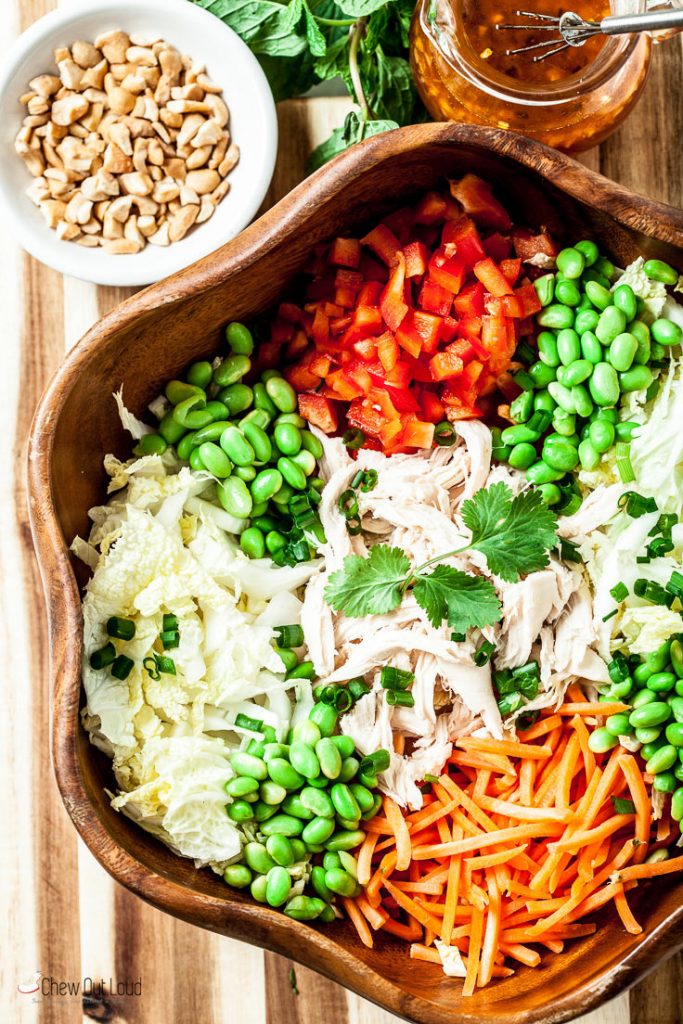 Happy weekend, Everyone! And a very Happy Mother's Day weekend to all those who play a mama's role, either literally or figuratively.
I accidentally treated myself to a whole body cryotherapy session today, which I guess will be my mother's day gift to myself. [Note: we can totally do that – give ourselves a little birthday gift, mother's day gift, etc. It's absolutely allowed.]
In case you haven't heard of cryotherapy, it's one of those East meets West therapies that has gained popularity like wildfire. I've heard whispers about the subzero therapeutic effects on injuries and wellness. But I'm the biggest cold-baby in the whole world, so cryotherapy sounded more like torture than relief. I mean, the first 3 letters spell cry.
Thus, I had no intentions of putting my whole body in a big freezer today, but someone at the gym asked if I wanted to try it out. And I said yes before I could say no. Admittedly, the guy caught me at a very weak moment: my quads were maxed out from my very first psycho-spin class. Plus, I've been dealing with a running injury that butted me off the roads and into the spin class in the first place. I'm desperate to get back on the roads. So I said yes.
The verdict: whole body cryotherapy is more manageable than an ice bath, despite the fact that it'a actually much colder. Whether it has miraculously healed my injury is TBD. What I do know: I was like super hungry after spinning like crazy and then voluntarily walking into a frozen chamber.
I started craving Crusty French Bread and a heaping bowl of Vietnamese Chicken Salad with its amazing Asian dressing.
Okay. About this Vietnamese Chicken Salad recipe…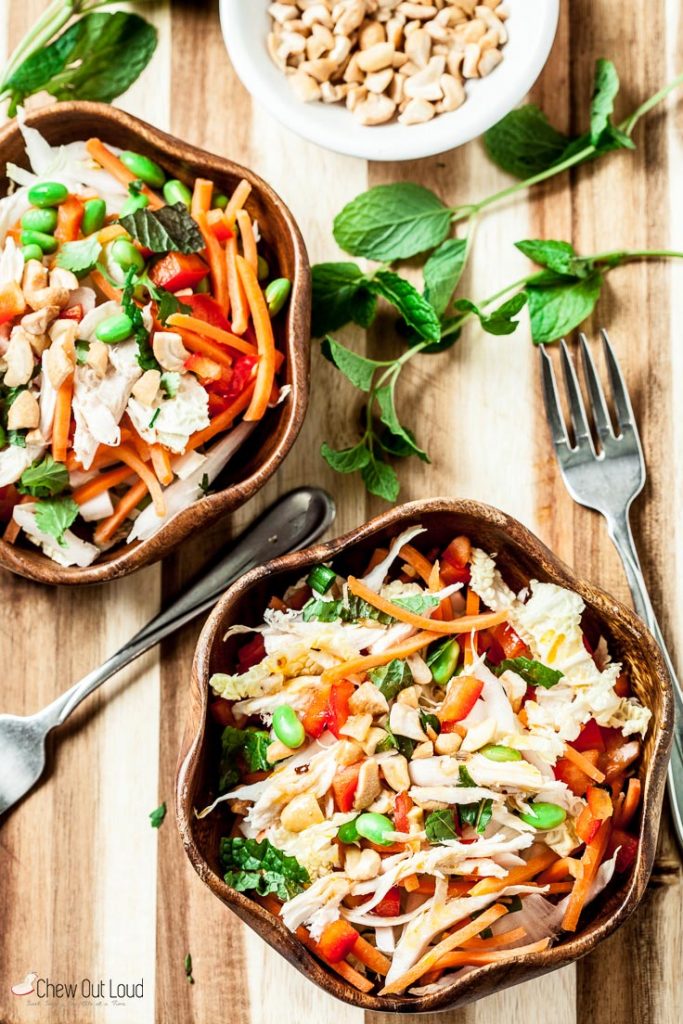 This Vietnamese Chicken Salad recipe is so simple. We've been devouring this one for years and haven't looked back. All you need is shredded chicken (hi, rotisserie) and pre-cut matchstick carrots, pre-shelled edamame beans, sliced peppers, napa cabbage, and yummy herbs.
The Asian dressing here is adapted from my Asiann Pasta Salad with Sesame Ginger Dressing. I tweaked a few things there to create more uniquely Vietnamese-style flavors. The dressing is so delish, I always make extra so that I can keep a bottle of it in the fridge for all the soon-to-be salads. It's highly suggested you consider doing the same.
Then, just toss, drizzle, and munch.
And crunch and munch.
Enjoy.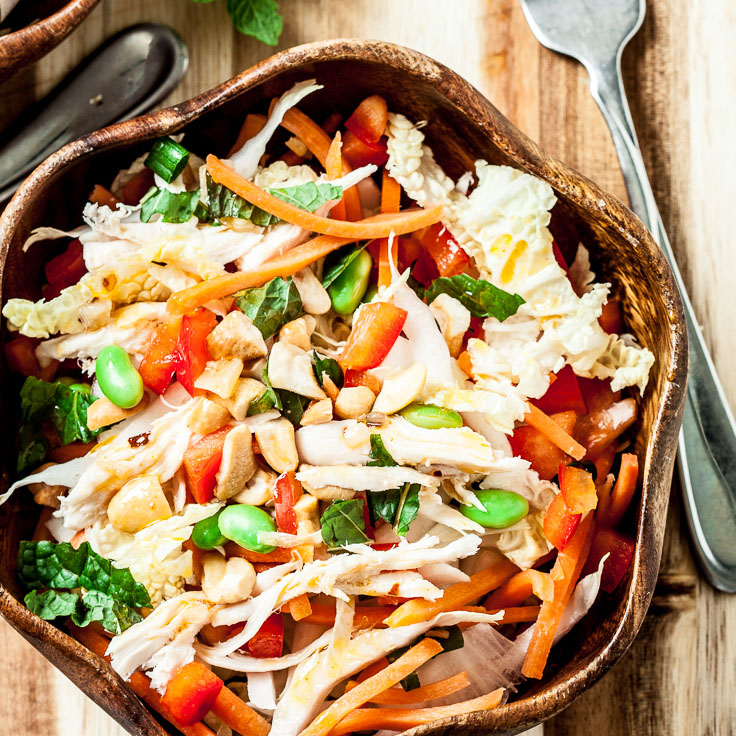 You'll Probably Really Like This, Too: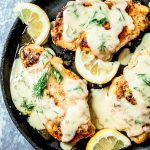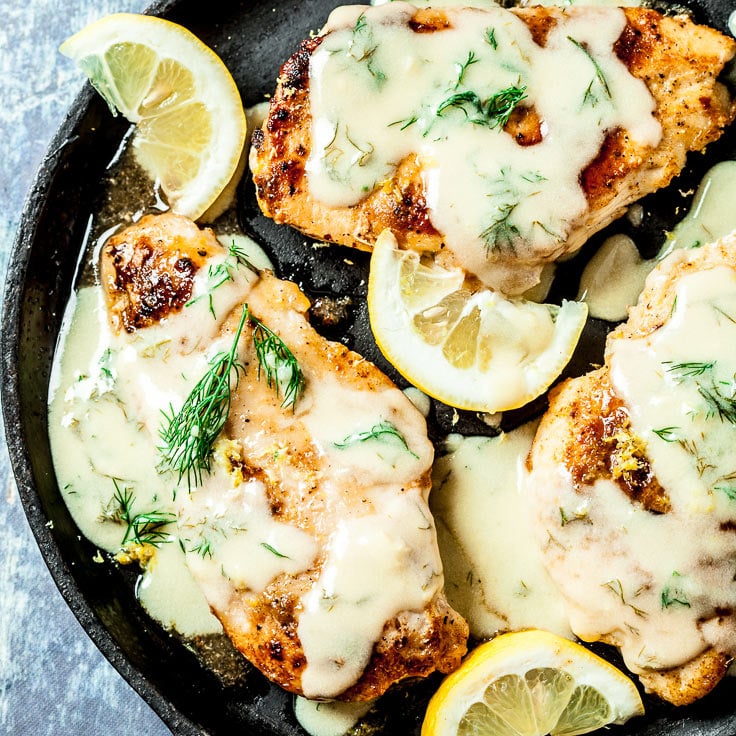 Vietnamese Chicken Salad Recipe
Ingredients
For the Salad:
2

heaping cups cooked shredded chicken

,

rotisserie works great

4

cups

shredded napa cabbage

1

cup

matchstick carrots

1

large red bell pep-er

,

chopped or thinly sliced

½

cup

edamame beans

½

cup

fresh mint

,

chopped

½

cup

fresh cilantro

,

chopped

¼

cup

thinly sliced scallions

Garnish: 1/2 cup shopped roasted peanuts or cashews
Instructions
Do Ahead: In a bowl, whisk together all dressing ingredients until well combined. Transfer to desired container and keep chilled until ready to use.

When ready to serve: Toss together all salad ingredients, except for nuts, in a serving bowl. Gently toss in desired amount of dressing. Garnish with nuts and serve immediately.
Did you make this?
Leave a comment below and tag @chewoutloud on Instagram
Kitchen Stuff We Love:
Salads you actually crave: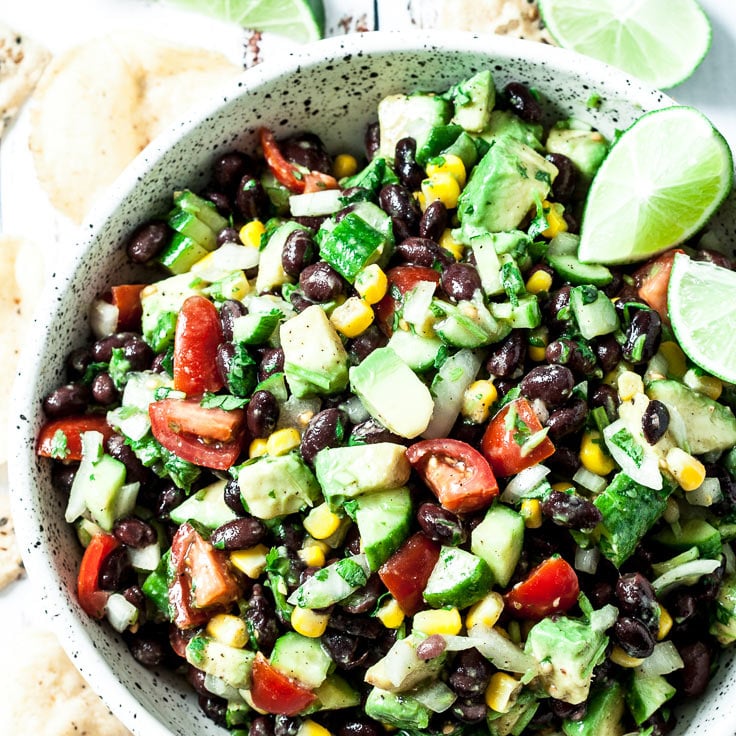 2. 15-Minute Healthy Guacamole Chicken Salad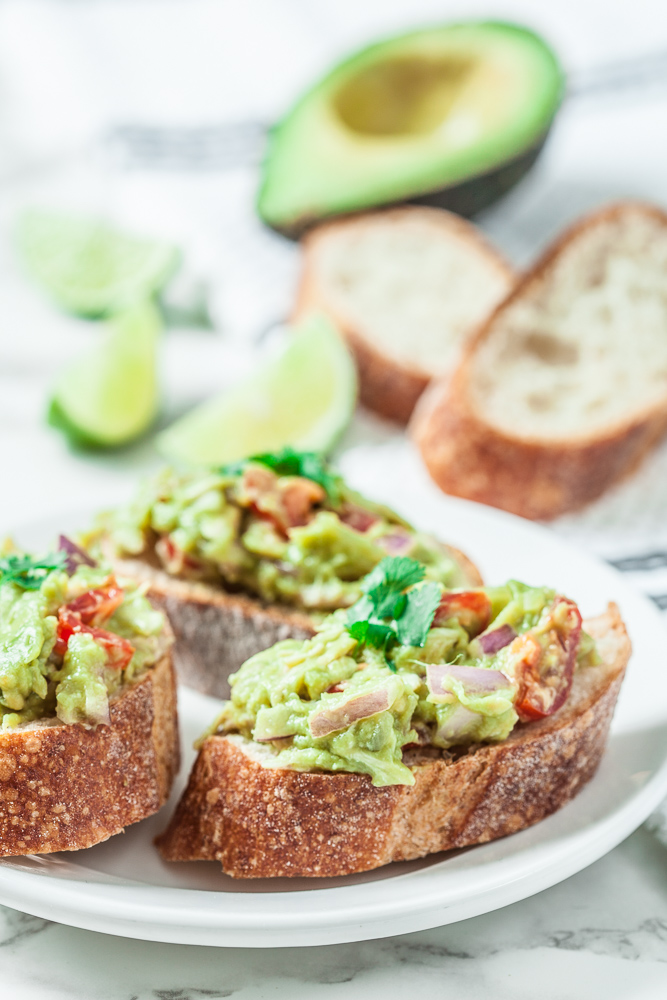 3, Strawberry Avocado Chicken Salad with Poppyseed Dressing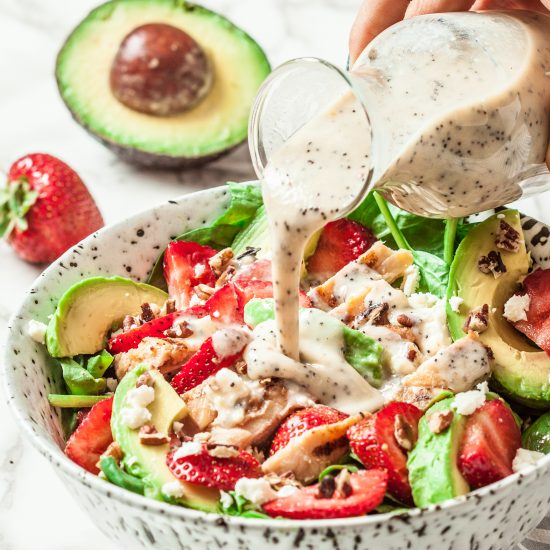 4, Easiest Summer Italian Pasta Salad