Boston Cream Cupcakes
If you like Boston Cream Pie, you'll flip over these yummy Boston Cream Cupcakes! Tender, moist, and filled with golden custard.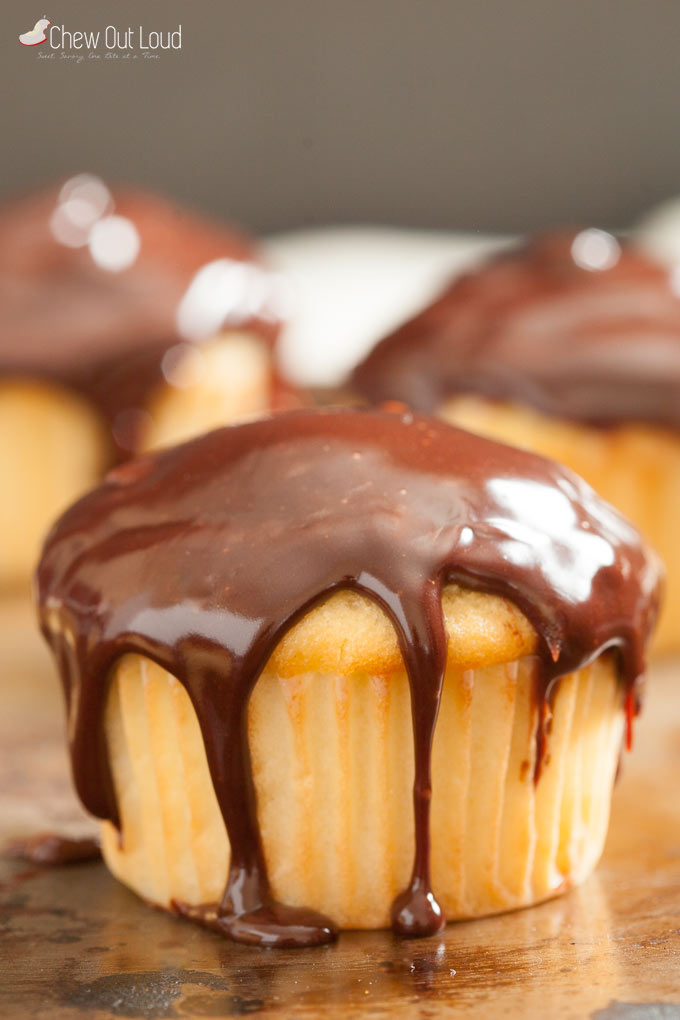 While standing idly in long checkout lines of grocery stores, I'm usually torn between thumbing through either the Food Network glossy or People mag. Decisions, decisions.
Yet. The other day, a kiosk of die cast cars near the checkout lanes instantly nabbed my attention. I gazed long at the 5-inch metal fire engines and yellow school busses.
I'm not normally mushy over die cast cars; I fully prefer chocolate cookies over toy wheels 😉
But I got silly nostalgic over all those tiny trucks, because our home overflowed with loads of them not too long ago.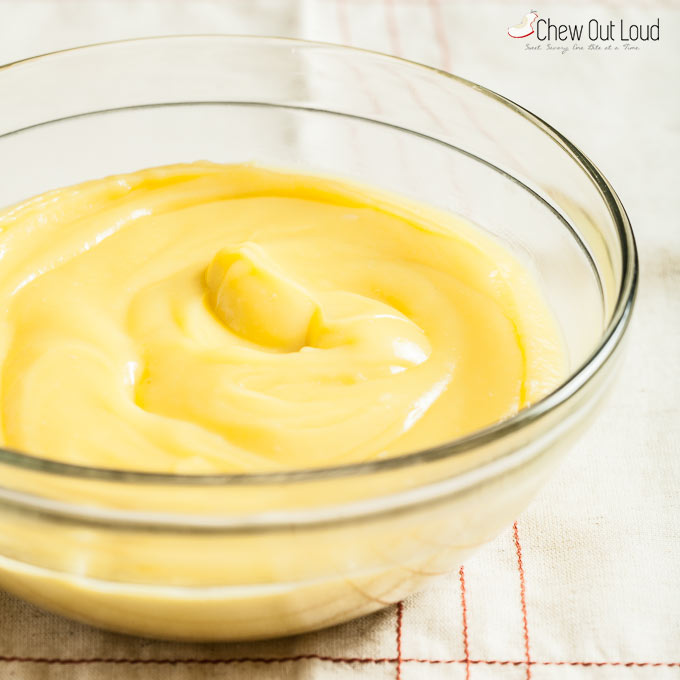 At certain points in our Littles' toddler years, there was standing room only in the family room. Their colorful Hot Wheels were regularly strewn across the floor, courtesy of imaginary car crashes.
Never thought I'd one day miss the bright green, paint-chipped Hot Wheel pickup truck that a certain pair of chubby little hands clung to everywhere he wobbled.
And now he's 12.
As in, Twelve.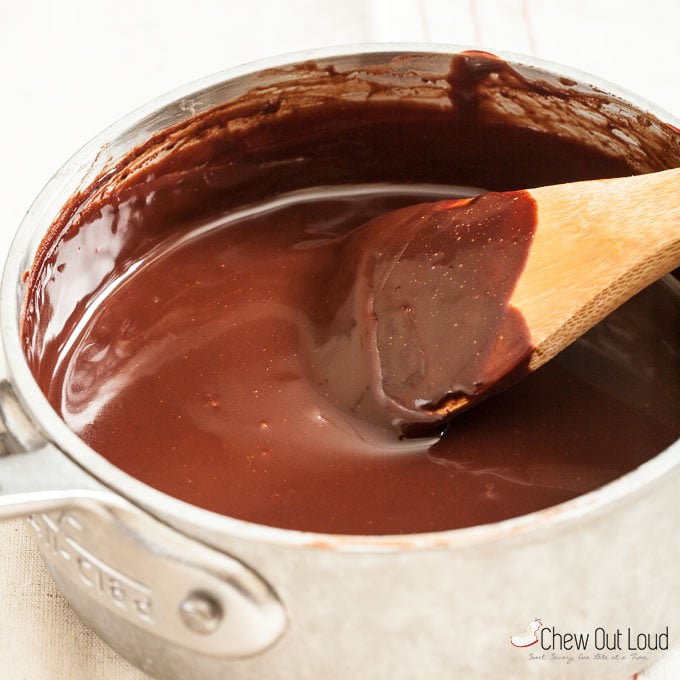 On his 12th birthday this month, our not-so-little Little knew exactly what kind of cake he wanted to blow candles off of.
Boston Cream Pie. Which isn't really a pie at all, but who cares about such trivial matters when it tastes that dreamy.
I happily obliged that request, and made these cute individual sized Boston Cream Cupcakes for the birthday boy, candles and all.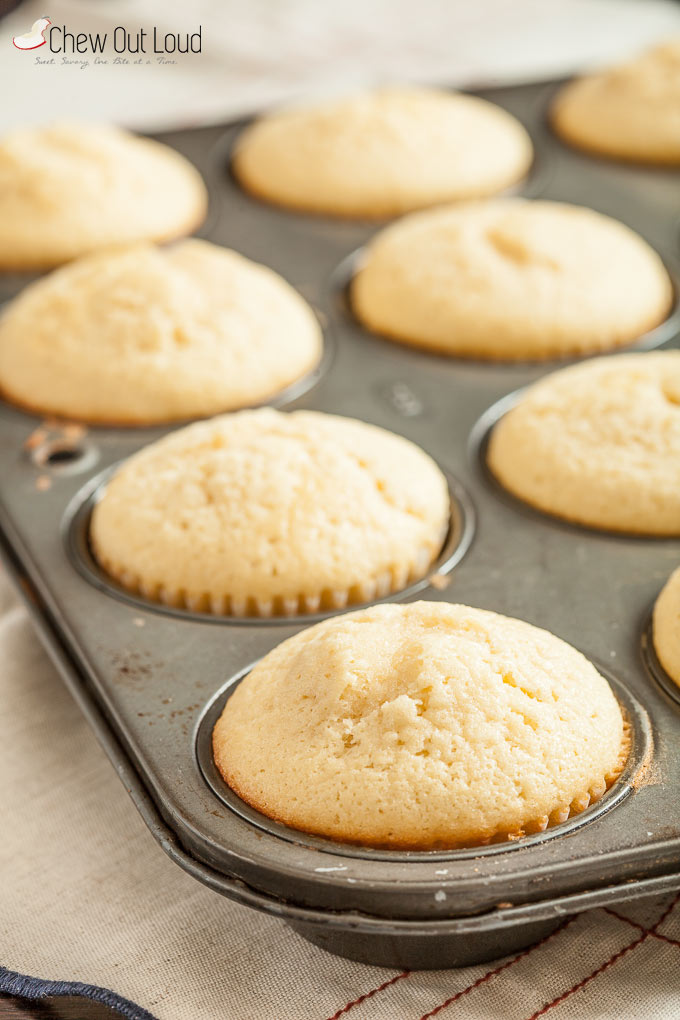 These Boston Cream Cupcakes are ridiculously irresistible, guaranteed. The cake portion is golden, buttery, and tenderly moist.
The topping is none other than a beautifully rich chocolate ganache, drizzled as generously as you wish. It sets upon cooling, transforming into a rich, fudgy layer on top.
One bite and you'll sink your teeth into the magnificent golden custard within.
Like so ↓↓↓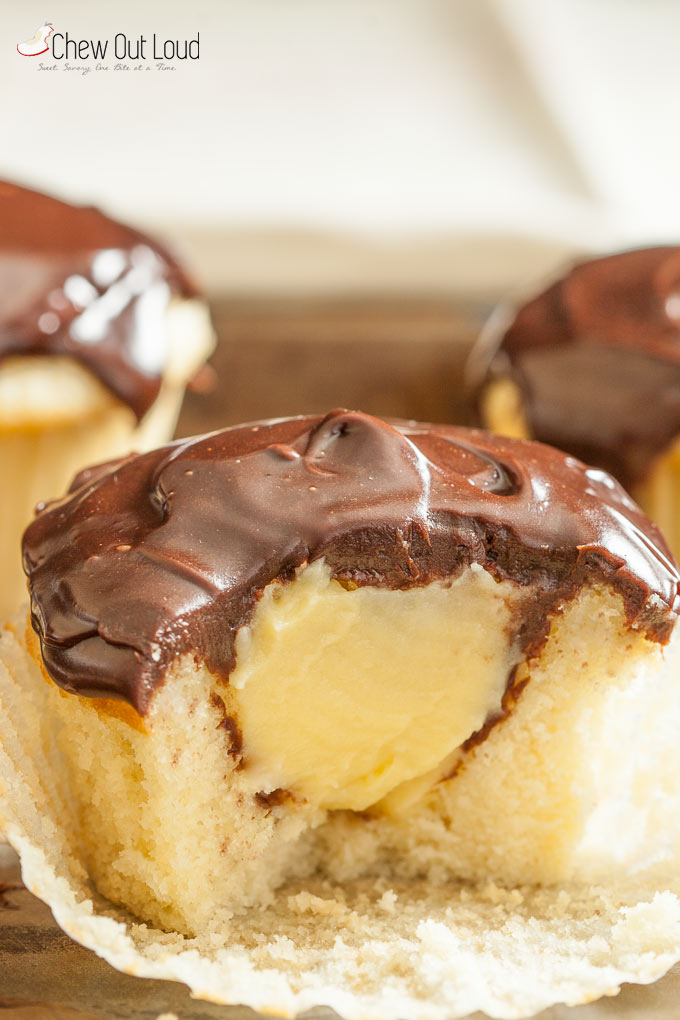 Not only did Birthday Boy inhale these cupcakes in a heartbeat, but apparently nobody else could keep their hands off these baby cakes either. The entire batch of cupcakes vanished by the next morning.
Hot Wheels may come and go, but these cupcakes are for keeps.
Enjoy.
Did you make this?
Please give us a rating and comment below. We love hearing from you!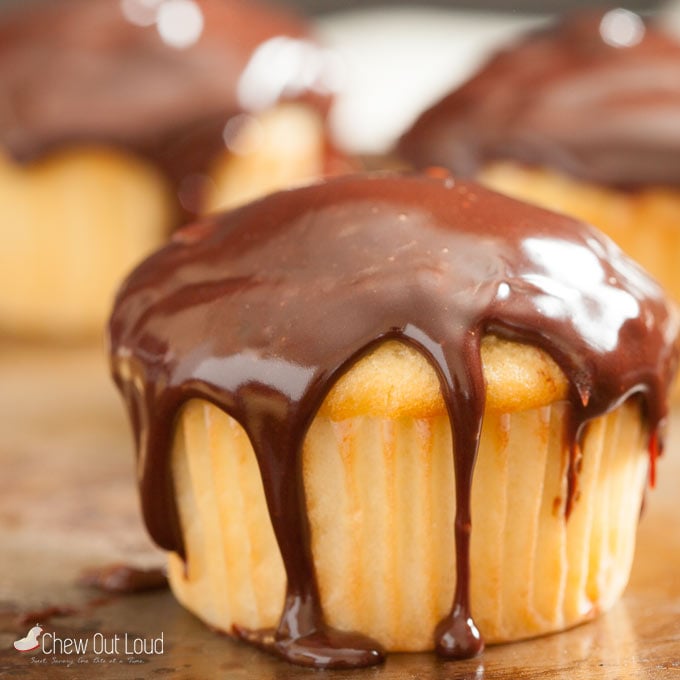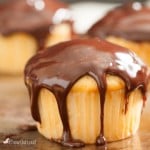 Boston Cream Cupcakes
If you like Boston Cream Pie, you'll flip over these yummy Boston Cream Cupcakes! Tender, moist, and filled with creamy custard.
Instructions
Make the Pastry Cream: Heat the heavy cream in a medium saucepan over medium heat until simmering, stirring occasionally. Meanwhile, whisk the egg yolks, sugar and salt together in a medium bowl. Add the cornstarch and whisk until the mixture is pale yellow and thick, about 15 seconds.

When the cream reaches a full simmer, slowly whisk it into the yolk mixture. Return the mixture to the saucepan and cook over medium heat, whisking constantly, until it's a thick pudding consistency, 1 to 2 minutes. Remove the pan from the heat and whisk in the butter and vanilla extract until the butter is completely melted. Transfer the pastry cream to a small bowl and press plastic wrap directly on the surface. Refrigerate until set, at least 2 hours or up to 2 days.

Make the Cupcakes: Preheat oven to 350 degrees F. Line a standard 12-cup muffin pan with paper liners and set aside. In the bowl of a stand mixer fitted with paddle attachment, combine the flour, sugar, baking powder and salt on medium-low speed. Add the butter and mix until the mixture resembles coarse sand. Add the eggs, gently mixing until incorporated. Add the milk and vanilla extract; to avoid splatter, blend on low and then increase to medium, mixing until light and fluffy and no lumps remain, about 3 minutes, stopping to scrape the sides and bottom of the bowl halfway through. Batter will be almost a bit "foamy" to the touch.

Fill the muffin cups three-quarters full and bake until a toothpick inserted into the center of a cupcake comes out clean, 19-20 minutes. Let the cupcakes cool in the pan for 5 minutes, then transfer them to a wire rack to cool completely.

Make the Glaze: Combine the heavy cream, corn syrup, chocolate and vanilla in a small saucepan over medium heat, stirring constantly, until smooth. Set the glaze aside to cool and thicken at room temperature at least 1 hour (I let mine sit longer to thicken to a frosting consistency. Chill in fridge a bit, if needed.)

Assemble the Cupcakes: Using a paring knife, cut into the center of the cupcake at a 45-degree angle about ⅛-inch from the edge and cut all the way around. Remove the cone and cut away all but the top ¼ inch, leaving a small disk of cake.

Fill the inside of each cupcake with room-temp pastry cream and top with the disk of cake. Spread the chocolate glaze over top of each cupcake, covering the top completely. Refrigerate the cupcakes until the glaze is set, about 10 minutes. Serve at room temp.
Nutrition (per serving)
Calories:
585
kcal
|
Carbohydrates:
54
g
|
Protein:
7
g
|
Fat:
38
g
|
Saturated Fat:
23
g
|
Polyunsaturated Fat:
2
g
|
Monounsaturated Fat:
10
g
|
Trans Fat:
1
g
|
Cholesterol:
174
mg
|
Sodium:
266
mg
|
Potassium:
215
mg
|
Fiber:
2
g
|
Sugar:
37
g
|
Vitamin A:
1174
IU
|
Vitamin C:
0.2
mg
|
Calcium:
107
mg
|
Iron:
2
mg
Source: Chew Out Loud, adapted from Cooks Illustrated Cookbook
Crazy for Cupcakes…