If you like lemons and lemony creations, you will love this one. We are overt lemon enthusiasts around here. My all-time favorite lemony dessert are these best-ever, most lemony lemon bars. I could eat the entire pan. One of my favorite savory lemon dishes is a fabulous lemony pesto.
Now, let's talk breakfast. Introducing my new favorite citrus breakfast piece. Hello, Lemon Monkey Bread.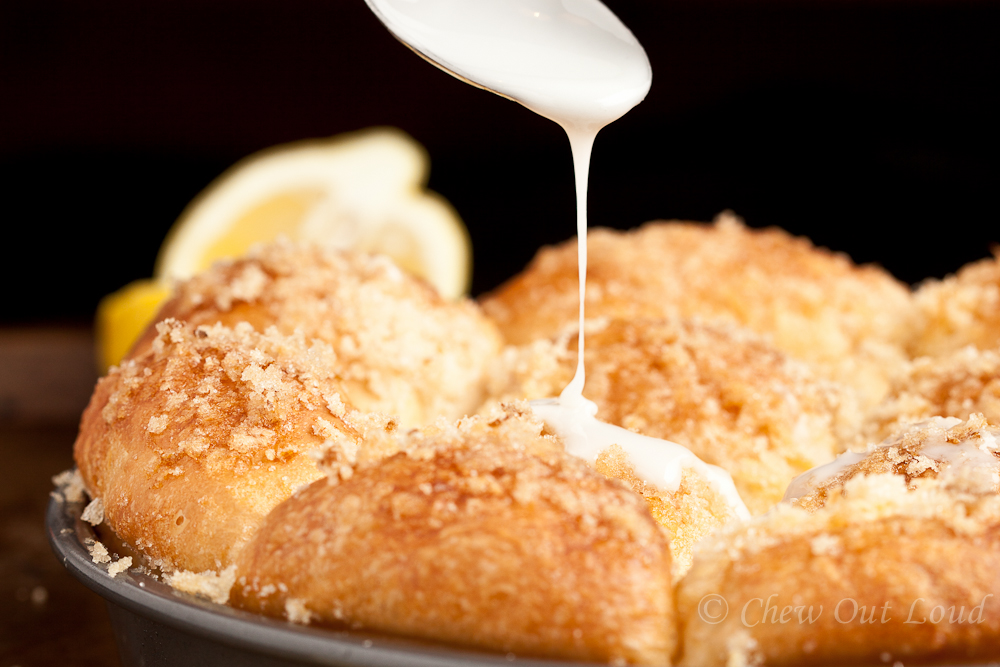 If you take a peek around our blog, you'll find that we adore great breakfast/brunch concoctions. Savory or sweet, gotta be simple, and must be deemed unquestionably delish! This lemon monkey bread fits the bill.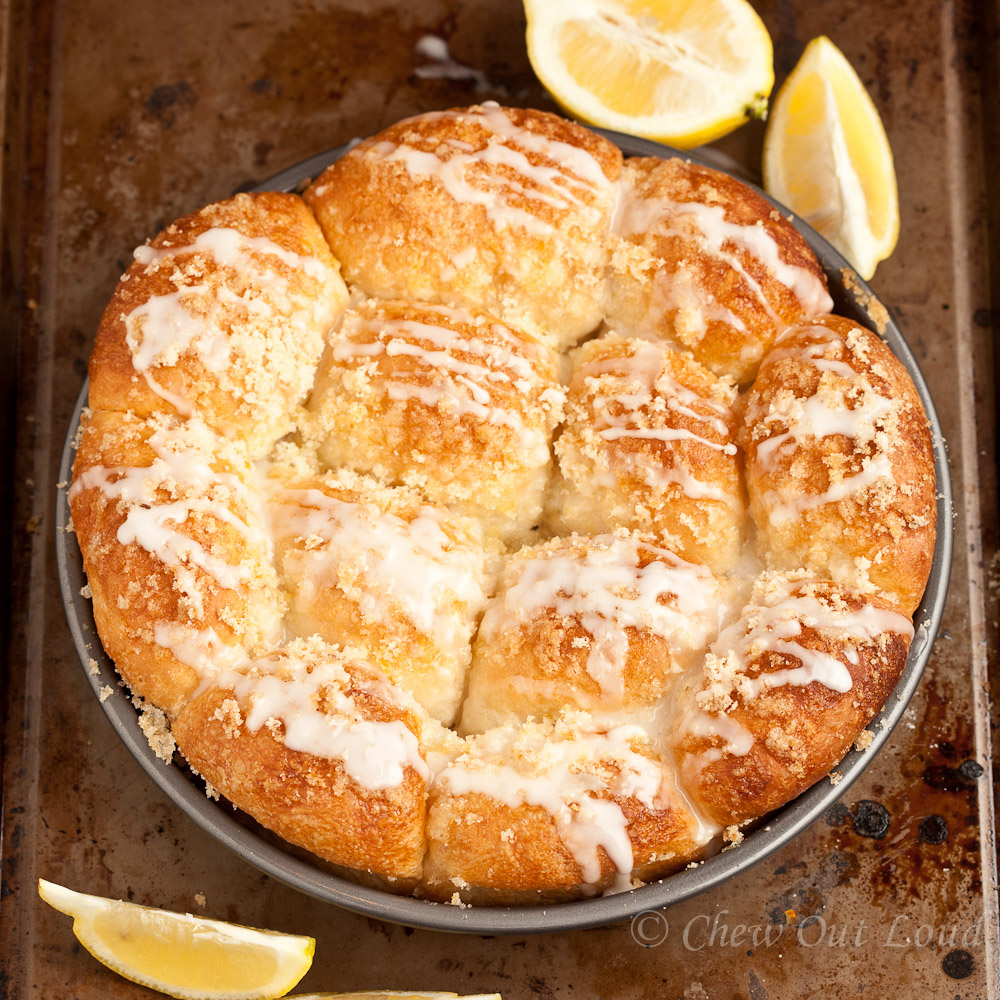 I really, really like that this lemon monkey bread doesn't rely on pudding mixes or food coloring. The lemony glaze is the star of this monkey bread, plus plenty of fresh lemon juice and zest.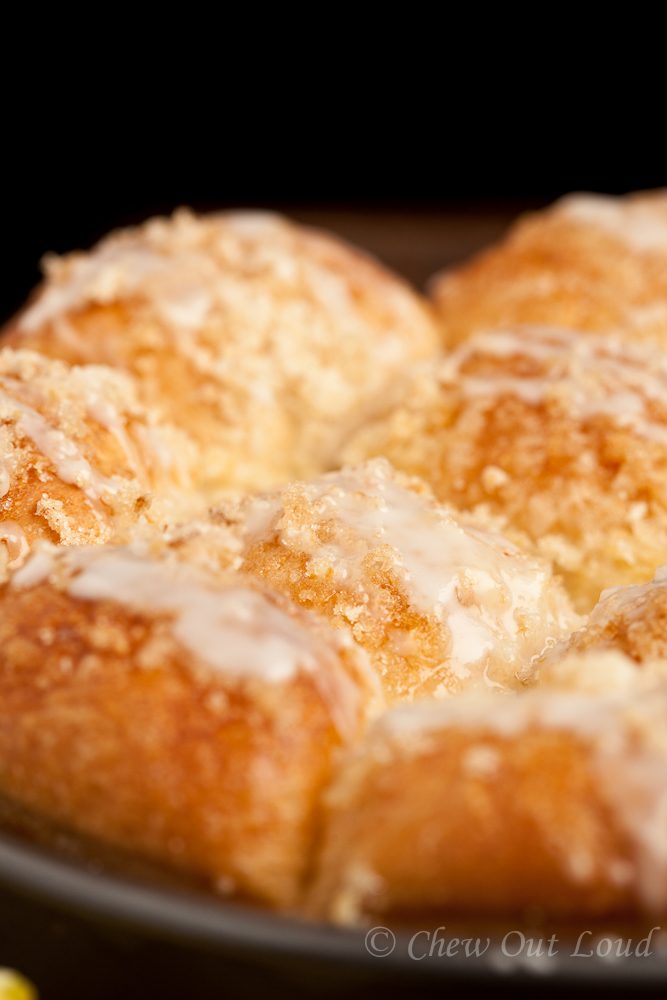 The result is an unbelievably light and airy texture with a refreshingly lemony taste. The slightly crunchy topping offsets the tender bite underneath, with just the right amount of sweetness.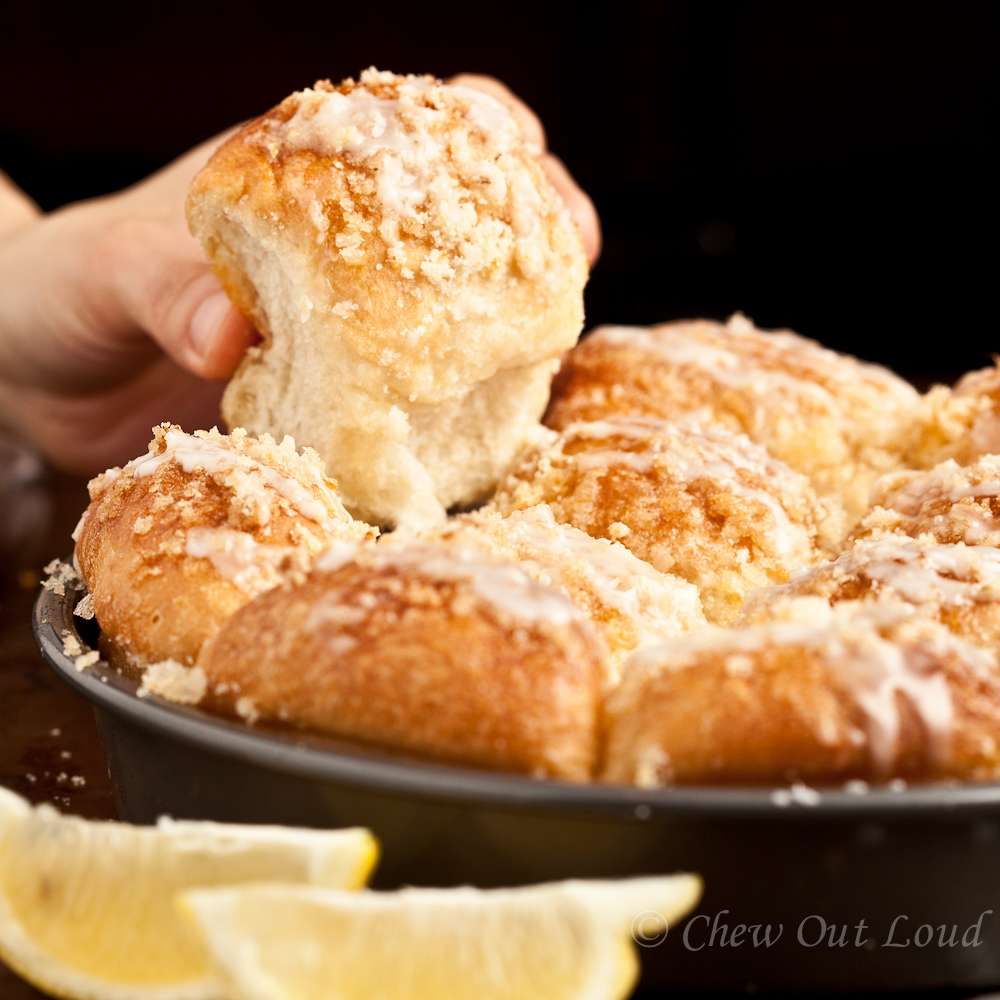 Because I'm the polar opposite of a morning-person, I made this lemon monkey bread the night before, minus the drizzle. I let it cool, wrapped it up, and waited until morning to drizzle 'n devour. An absolute keeper.
Enjoy!
_______________________________________________________________________________
LEMON MONKEY BREAD (makes 12 rolls)
INGREDIENTS
12 Rhodes frozen white dinner rolls or Rhodes Texas rolls (not warm 'n serve variety)
zest of one large lemon
1/2 cup white sugar
3 TB salted butter, melted
butter for greasing
For the glaze:
1 cup powdered sugar
2-3 TB fresh lemon juice (slightly more or less, depending on desired consistency)
DIRECTIONS
Thaw frozen dinner rolls just until no longer frozen but still cold (not yet risen). Butter a 9×13 baking pan or two round cake pans. Cut rolls in half and arrange in pan cut-side down, 1/2 inch apart. Drizzle with melted butter, evenly over rolls.
Mix lemon zest and sugar together in a bowl. Sprinkle a third of the zest/sugar mixture evenly over the rolls. Cover and let rise until rolls are doubled in size, approx. 1 hour, depending on your room temp. (I covered my baking pan with an equal-sized baking pan in lieu of cling wrap, to give room for rolls to rise upward.)
Preheat oven to 350F, with rack on lower middle.
Carefully sprinkle remaining zest/sugar mixture evenly over the rolls. Bake 16-18 minutes or just until golden. (If it is the night before, let baked rolls cool completely. Cover and let sit at room temp until ready to reheat.)
Combine glaze ingredients and drizzle over warm rolls. Serve while still warm.
Source: Chew Out Loud, adapted from mybakerlady