One-Bowl Zucchini Carrot Bread
This One-Bowl Zucchini Carrot Bread is healthy quick bread that's moist and flavorful. This Carrot Zucchini Bread makes two delicious loaves.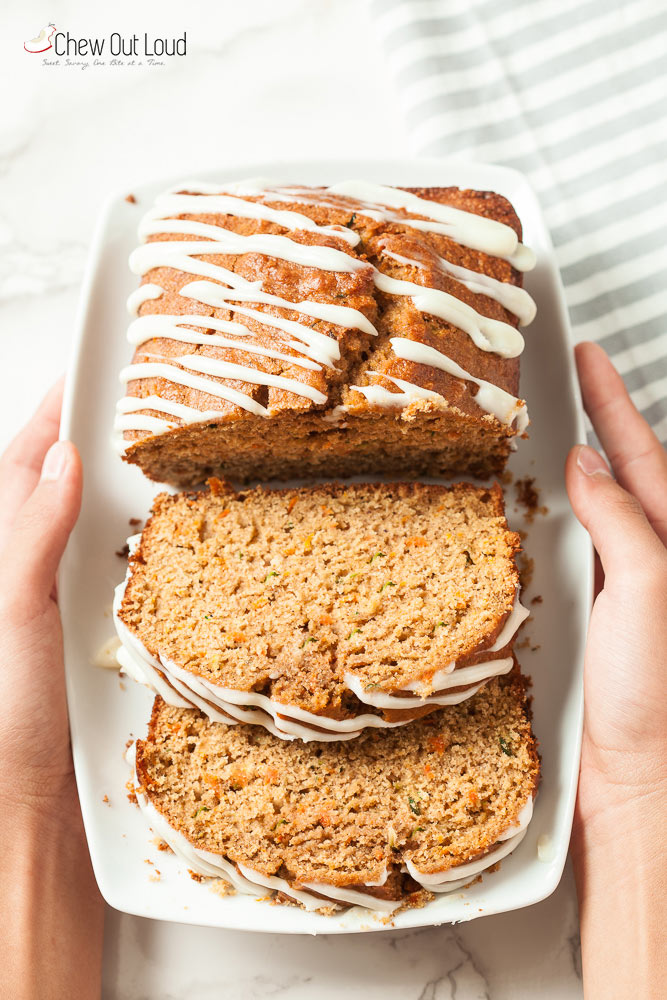 Healthy, Delicious Zucchini Carrot Bread
It's safe to say that last summer our yard was in the saddest shape it's ever been in.
After the frost of last spring, we discovered our lawn struggling hard amidst sneaky weeds. We promptly took care of the weeds, but that left a sad, patchy lawn that took forever to grow back in. In part, alltheboys of the neighborhood frequently round up on our lawn for hyper games of soccer. So glad we don't have yard contests around here 😉
However. Our humble little veggie garden blew up into an explosion of herbs and squash.
I'm not talking about normal or even large-sized squash. Our zucchini did The Hulk thing. Like, one day they were just innocent budding blossoms and when we turned around, they exploded into hulk-sized squash approximately 10x bigger than zukes any of us have ever seen. It's laughable, really.
After giving away herbs and squash to neighbors (and watching their disbelief) we still had more zucchini than we could polish off.
My choices were to freeze the zucchini or bake with them. I decided on both. Healthy Quick Bread, here we come.
And since we've done everything from our favorite Moist Lemon Zucchini Bread to this mouthwatering Chocolate Zucchini Cake, we went with this yummy One-Bowl Zucchini Carrot Bread…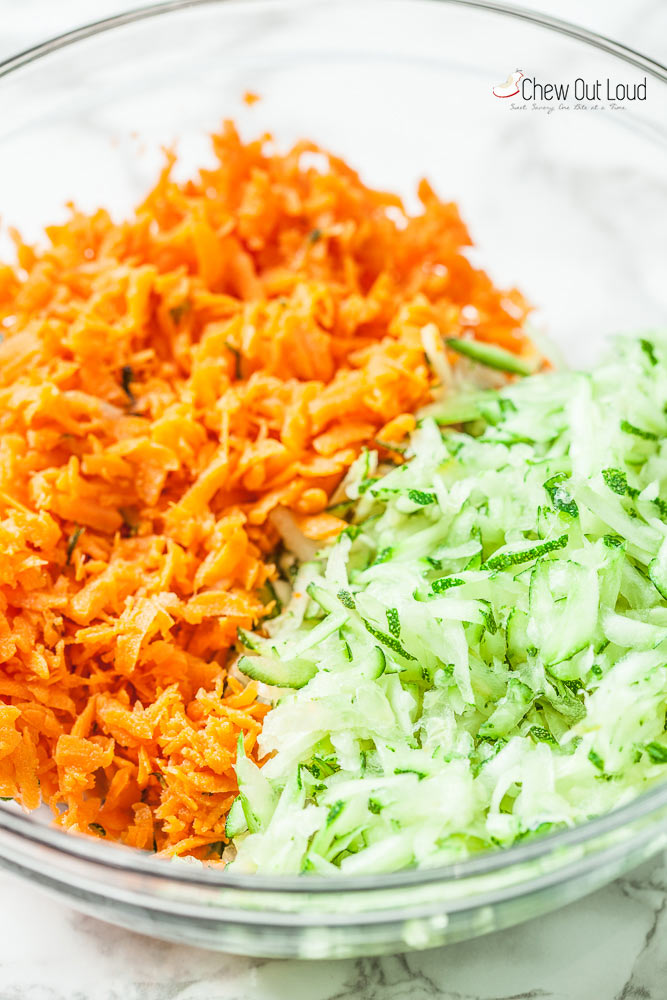 How to Make Healthy, Moist Zucchini Carrot Bread
For zucchini carrot bread that's secretly teeming with vegetables the kids will devour, we use a combo of finely grated and coarsely grated veggies.
Grating tip: if you want less visible veggies in your finished loaves, go with finely grated. If you prefer a bold pop of orange and green in your baked bread, go with coarsely grated.
It doesn't affect the flavor, whichever grate size you use. It's mostly an aesthetic choice.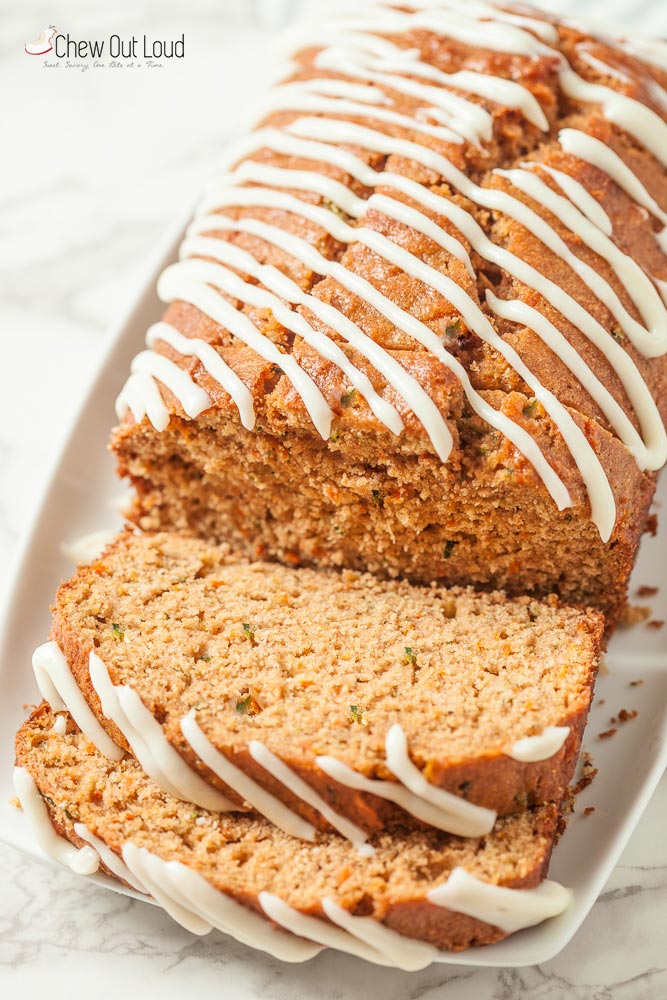 We use white-whole-wheat flour, which is just whole wheat flour that is milder and lighter than usual. You can use half wheat/half all-purpose, or stick with all-purpose.
This Zucchini Carrot Bread is ultra satisfying, tender, and flavorful with mouthwatering spices. Cinnamon + ginger + nutmeg = Yum.
This Zucchini Carrot Bread is on our healthy-ish list, as it's baked with olive oil and applesauce. It's on the top of my must-eat healthy quick bread recipes.
I pretty much always use extra-virgin olive oil in my baking and it doesn't end up olivey tasting at all. Feel free to use coconut oil, canola oil, or other oil if you wish.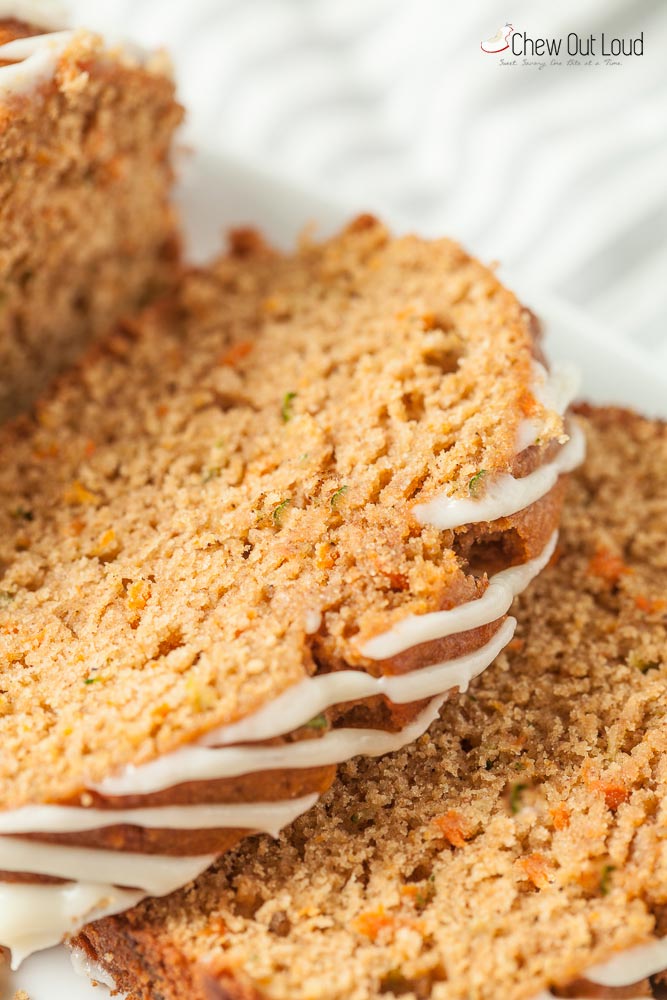 This feel-good zucchini carrot bread ensures you're getting a nice dose of healthy veggies in each loaf. Add optional nuts for extra protein, if you like.
You could forgo the crazy-good cream cheese drizzle and take this bread from healthy-ish to legit healthy.
Obviously, I didn't do that this time. We 💗 this cream cheese frosting, which undoubtedly elevates this bread's irresistibility factor.
May we humbly suggest you do the same 😇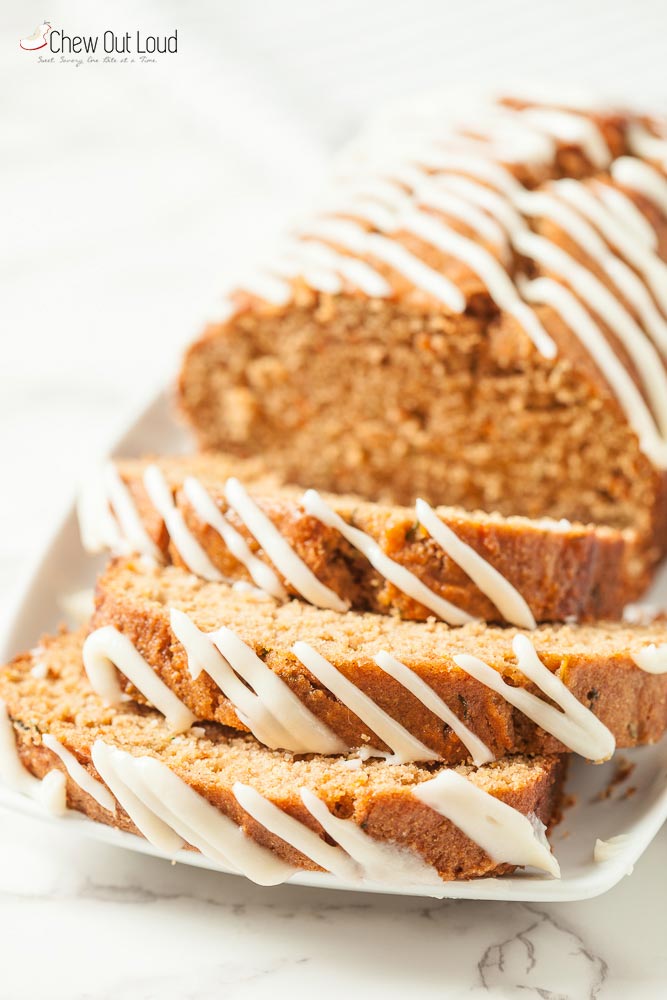 You May Love this One-Bowl Apple Bread, Too: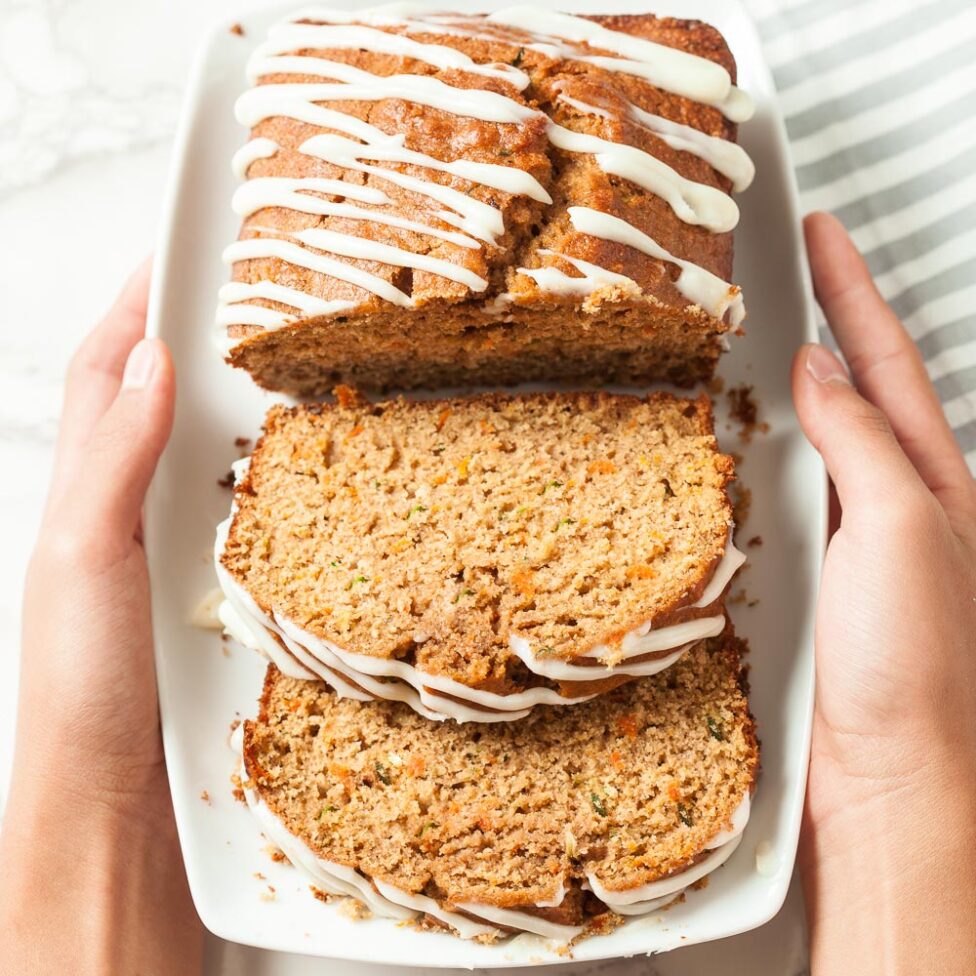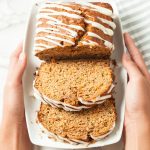 One-Bowl Zucchini Carrot Bread
This One-Bowl Zucchini Carrot Bread comes together easily, as all ingredients are stirred together in one bowl. This makes two gorgeous, healthy-ish, and scrumptious loaves. Perfect for breakfast, snack, or dessert.
Ingredients
Optional Cream Cheese Frosting:
½

cups

softened butter

16

oz

softened cream cheese

1

tsp

vanilla extract

1

lb

powdered sugar
Instructions
Preheat oven to 350F, with rack on lower middle position. Grease two 9x5 loaf pans and set aside.

In a large bowl, gently whisk together flour, baking powder, baking soda, salt, cinnamon, ginger, and nutmeg until incorporated. Add the sugar and whisk to combine. Make a well in the center and add the eggs into the well; lightly beat eggs. Add vanilla, oil, and applesauce to the bowl. Whisk/stir to combine ingredients well (batter will be very thick, which is fine.)

Stir in the zucchini and carrots, using a wooden spatula to fully incorporate the batter.

Use rubber spatula to transfer batter evenly into your two greased loaf pans. Bake about 35-45 minutes or until a toothpick inserted in center of loaves comes out with a few tender crumbs attached. Note that actual bake time varies, depending on your oven, so check every 5 min. or so. Let finished loaves cool completely in pans set on a wire rack at room temp. Once cool, run a thin knife around edges of pan and release the loaves onto serving plates or cutting board.

Make Cream Cheese Frosting: Combine butter, cream cheese, and vanilla. Beat well. Add sugar gradually and beat well. If too thick, add small amount of milk. If too thin, add small amounts of sugar until desired consistency is reached. Frosting naturally thickens and firms up as it sits. Transfer frosting into a Ziploc plastic baggie, press out the air, and seal. Snip a tiny hole in the corner and drizzle frosting over cooled bread.
Notes
Vegetables can be grated finely or coarsely on your box grater; a finer grate will result in vegetables being more "invisible" in the finished bread. A coarser grate will show off more veggies in your baked bread. It's up to you!
Add 1 cup of chopped pecans or walnuts into the batter and/or topping, if desired.
Bread keeps well when sealed airtight at moderate room temp for a few days.
Nutrition
Calories:
236
kcal
|
Carbohydrates:
38.2
g
|
Protein:
4.4
g
|
Fat:
8.6
g
|
Saturated Fat:
1.4
g
|
Cholesterol:
34.9
mg
|
Sodium:
177.2
mg
|
Fiber:
3.2
g
|
Sugar:
20.4
g
Did you make this?
Leave a comment below and tag @chewoutloud on Instagram
Kitchen Essentials:
Veggies and Cake: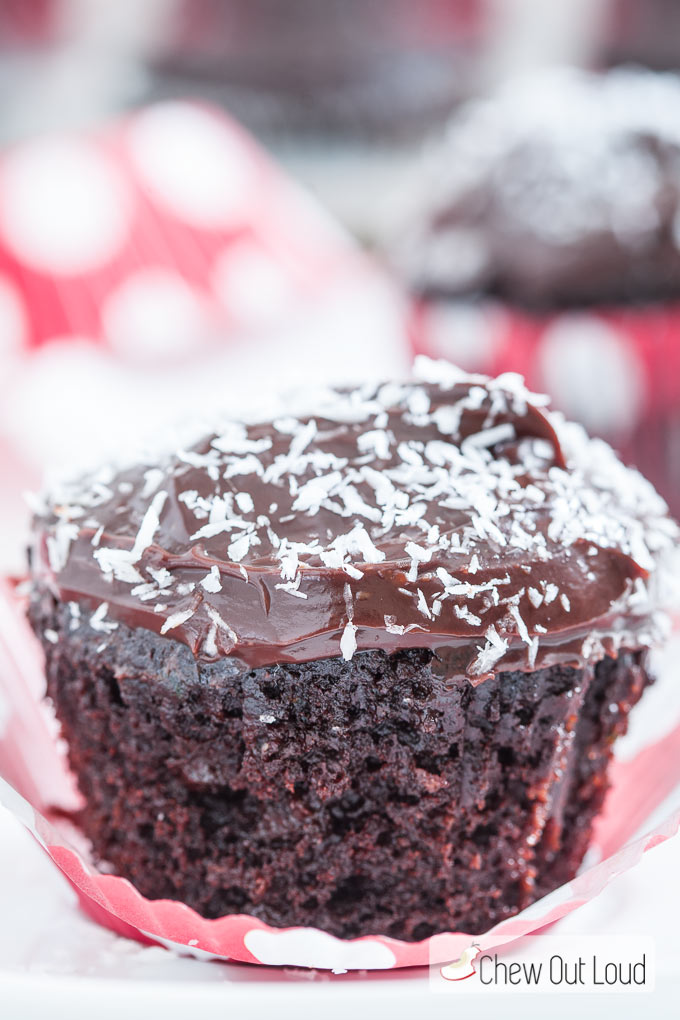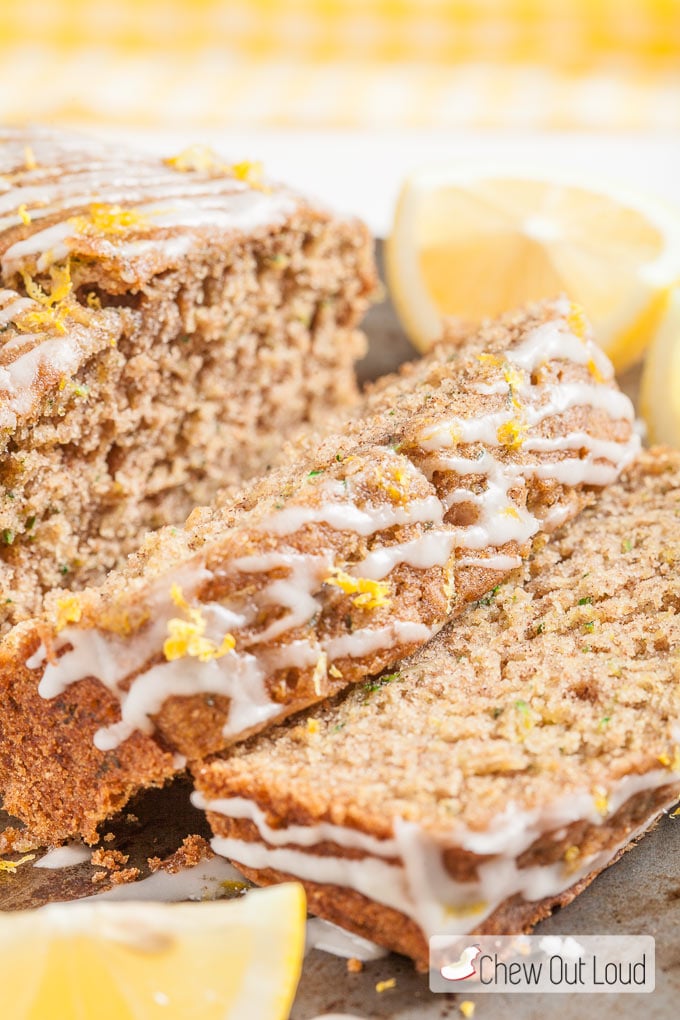 3. Best Carrot Cake with Cream Cheese Frosting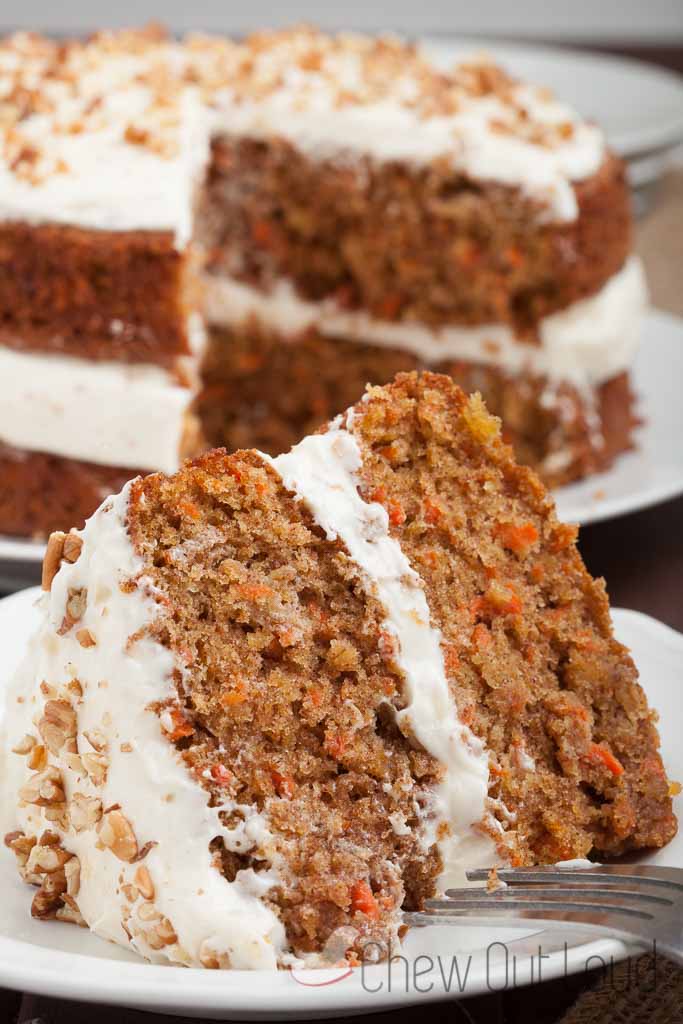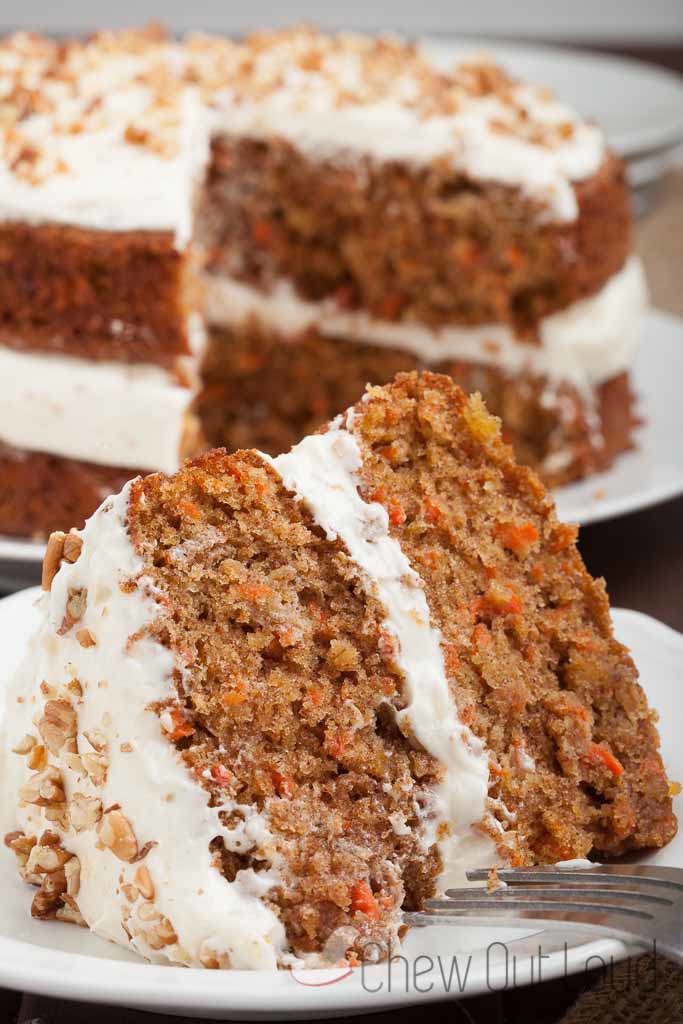 4. Chocolate Zucchini Coconut Oil Bread