Potstickers (Asian Dumplings)
There are takeout potstickers and frozen store-bought potstickers. But there's nothing like homemade ones. Fresh, healthier, and always scrumptious! They don't even need a dipping sauce, they are THAT good!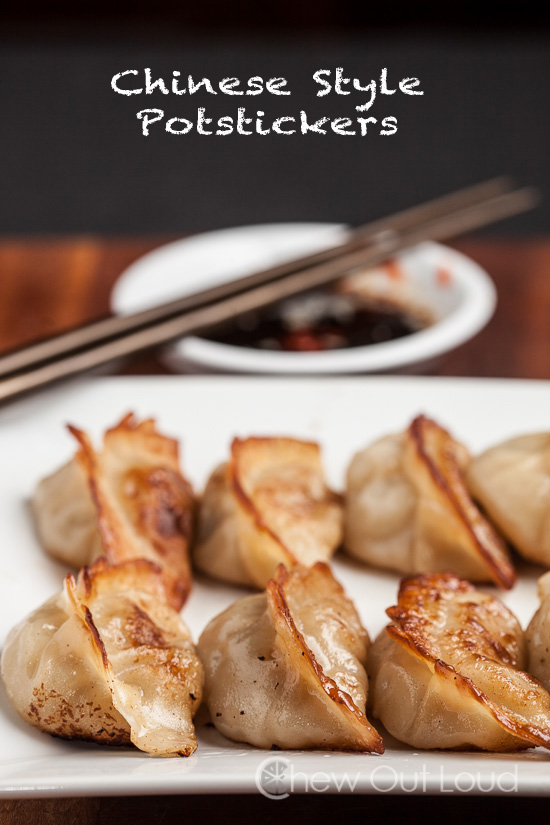 This is one of those rare posts where I have the opposite of writer's block. There's so much nostalgia swimming through my brain, I am hard pressed to center my thoughts.
Potstickers hold a near and dear place in my heart, with food being the language of love in my extended family. I grew up on my mom's homemade Chinese dumplings, wrapped perfectly and neatly, row after row.
My potsticker skills will never match Mom's in speed or beauty, but at least they taste as good as I remember…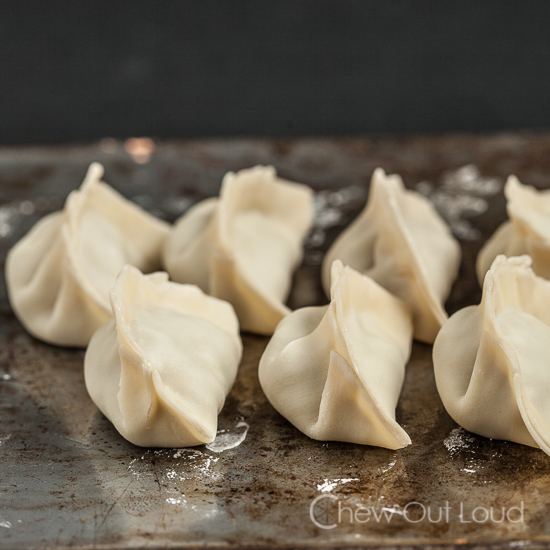 I have Mom to thank for all those evenings she had me sit with her at the kitchen table, wrapping what seemed like endless dumplings. Dad often joined us, and we'd watch random shows while gabbing and wrapping.
You could always tell which dumplings were mine, because they were typically lopsided. My wrap skills have improved a bit since.
To speed the learning curve of visual learners, here's the shortest youtube dumpling tutorial I could find — straight to the point, quick, and easy to follow.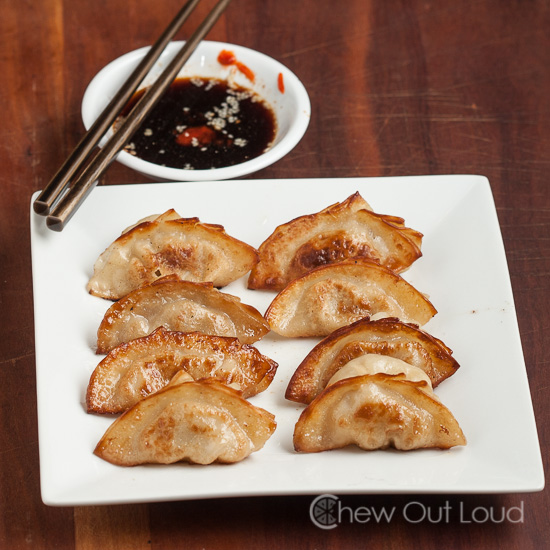 But really, potstickers are kind of like life — it's what's on the inside that counts! Even if you just smoosh the wrapper in half and call it a day, these little guys will still taste amazing.
My parents often just boiled the wrapped dumplings in salted water; they're delish (plus healthy!) when simply boiled and served with dipping sauce. I still make them that way when pressed for time, and the kiddos devour them. But, I must say they do love their potstickers pan fried.
There's just something about the crispy outer wrapping, encasing the delicate and super flavorful filling.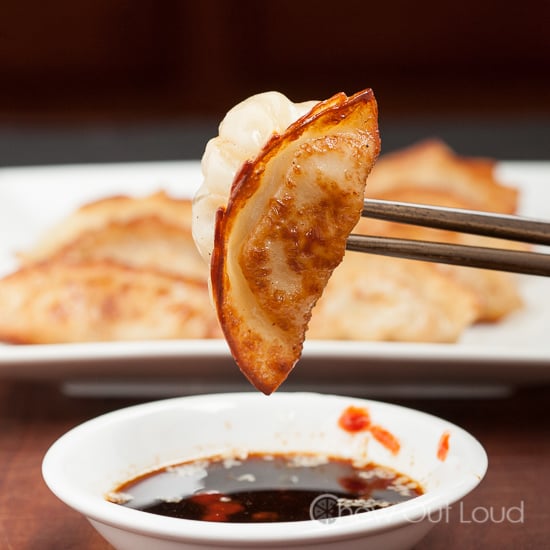 Once you have the potstickers wrapped, the rest is a cinch. Simply pan fry them in batches, without overcrowding, and you'll be rewarded with the most addictive appetizer ever!
By the way, uncooked potstickers freeze super well. If I go through the trouble of wrapping a bunch of potstickers, I make sure to freeze uncooked ones for frying up later.
Enjoy!
Did you make this?
Please give us a rating and comment below. We love hearing from you!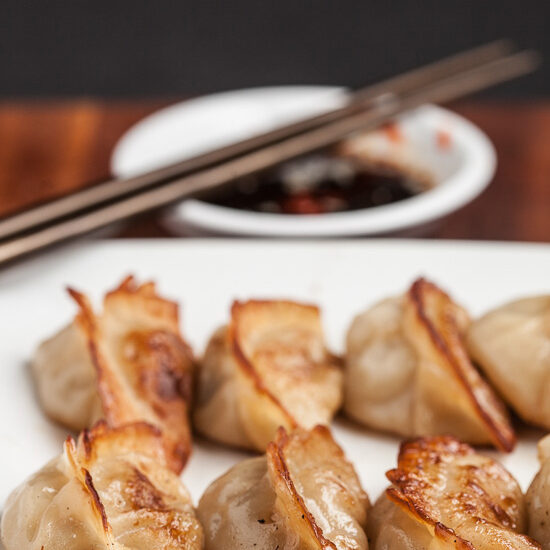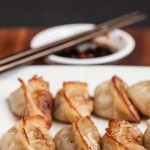 Potstickers (Asian Dumplings)
These Potstickers are a hundred times better than those frozen store-bought packaged ones. Fresh, flavorful, and a huge crowd pleaser.
Ingredients
For the Filling:
2

lbs

ground poultry

,

I use half chicken, half turkey

¼

cup

Asian cooking rice wine

1

TB

granulated sugar

4

TB

regular

,

not light soy sauce

1

TB

minced garlic

2

tsp

onion powder

1

tsp

five spice powder

3

tsp

table salt

½

tsp

ginger powder

1

tsp

white pepper

4

green onion stalks

,

finely minced

3

cups

finely minced Napa cabbage

,

be sure there's no moisture
Other:
2

packages round potsticker wrappers

,

refrigerated Asian section of grocery stores

oil for pan frying
Instructions
Make dipping sauce by mixing all sauce ingredients in a small bowl. Set aside.

In a mixing bowl, combine all filling ingredients except for Napa cabbage. Stir well to thoroughly combine. Add Napa cabbage, stirring to combine.

Place about 1 TB of the meat filling into the center of a wrapper. Dab water around the edges of wrapper. Fold wrapper in half, into a semi-circle, and press edges tightly to seal well. If desired, fold/pleat the potsticker (see video link for visual.)

Place folded potstickers on a lightly floured surface.

Coat a large frying pan well with oil – don't be shy – entire bottom should be coated with a thin layer of oil. Heat oil to warm (not overly hot) and place potstickers carefully in the pan, without overcrowding them. Cook on medium-high heat until bottoms are nicely browned. Pour in 1 cup of water (be careful of splatter) and cover pan immediately. Cook for 5 minutes, or until liquid is evaporated and filling is cooked through.

Transfer to a paper towel lined plate. Repeat in batches. Serve immediately, with or without dipping sauce.

* Note: Uncooked wrapped potstickers may be frozen. Place in single layer on a platter, freeze, and transfer to airtight bag. May be kept frozen for a month or two.
Nutrition (per serving)
Calories:
47
kcal
|
Carbohydrates:
3
g
|
Protein:
4
g
|
Fat:
2
g
|
Saturated Fat:
1
g
|
Polyunsaturated Fat:
1
g
|
Monounsaturated Fat:
1
g
|
Trans Fat:
0.01
g
|
Cholesterol:
16
mg
|
Sodium:
260
mg
|
Potassium:
119
mg
|
Fiber:
0.3
g
|
Sugar:
1
g
|
Vitamin A:
37
IU
|
Vitamin C:
2
mg
|
Calcium:
10
mg
|
Iron:
1
mg
This Asian Sticky Rice is a dish my family would live on, if I let them.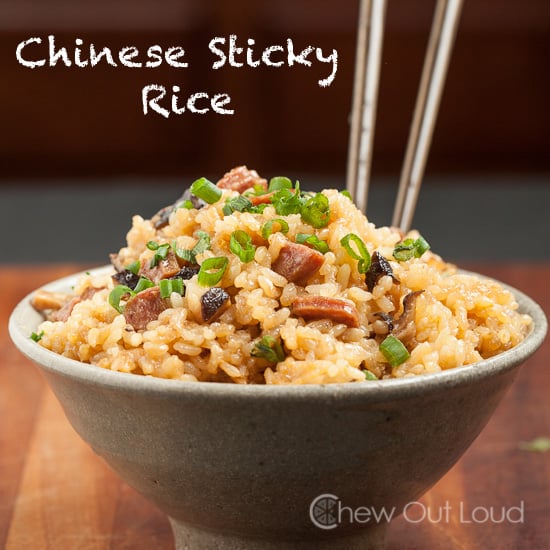 Dan-Dan Noodles are one of my favorite, super easy ways to make a flavorful Asian dish…this is seriously YUM.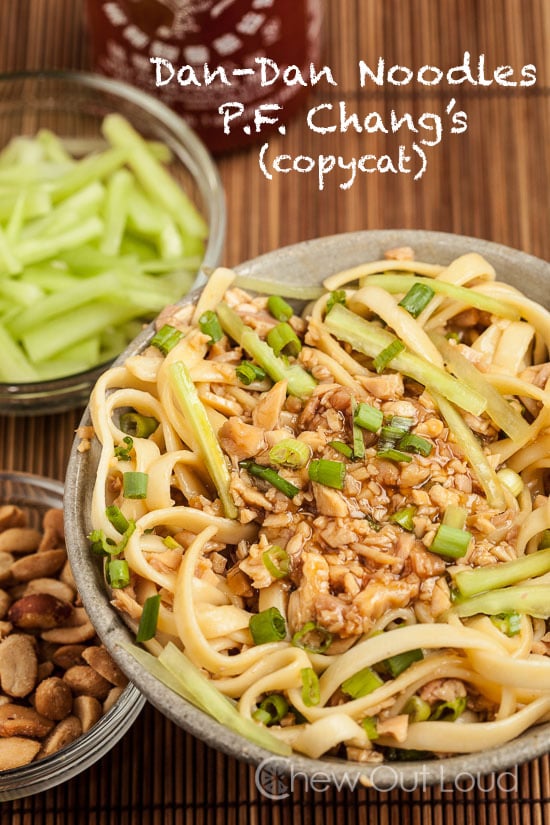 Easy Chinese Fried Rice that everyone devours? Yeah, we've got that too…