Hot Chocolate Fudge Sauce
If the "Hot Chocolate Fudge Sauce" label wasn't tempting enough, perhaps a little illustration will help…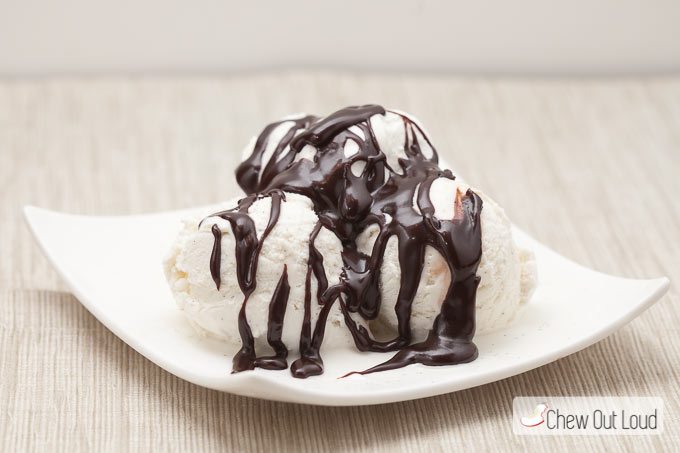 I'm not typically a sauce-and-sprinkles kind of gal; I'm more of a plain-jane when it comes to ice cream. One of my favorite indulgences is purely a great vanilla bean ice cream. I like it simple. But it's my sweet boy's 9th birthday this weekend, and I wanted to make an extra special ice-cream cake in honor of his precious 9 years in our lives. (More to come on how that cake turned out.) For now, we'll focus on this decadent hot chocolate fudge sauce.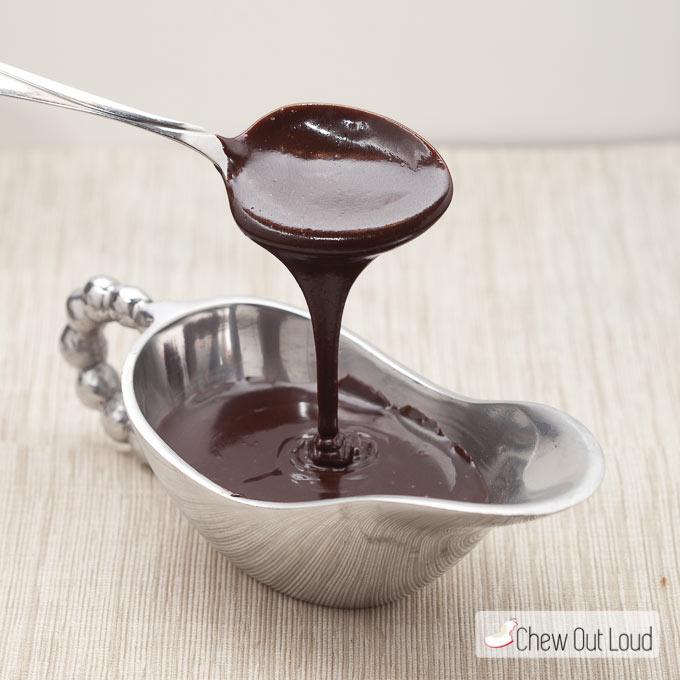 In search of the "best" hot fudge sauce, we padded around the kitchen and tinkered with variations of popular recipes, culminating in the gruesome task of taste-testing each chocolatey creation. Many recipes for hot fudge sauce include corn syrup, but the hands-down favorite ended up being a recipe with no added corn syrup.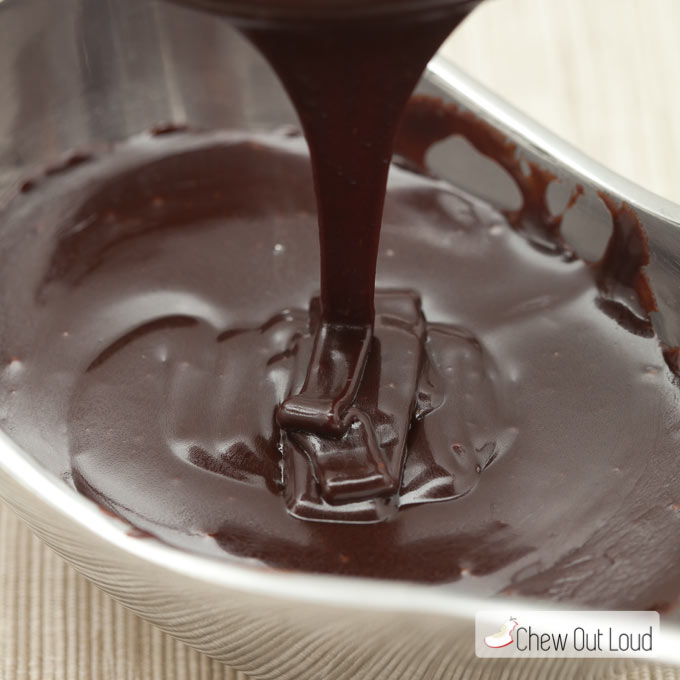 This super chocolatey hot fudge sauce is well balanced with just the right amount of sweetness, buttery-ness, and fudge-y goodness. It's smooth and rich, and thickens nicely as it cools. Lukewarm sauce is perfect for drizzling over ice cream, allowing the fudge to gain that soft chewy texture – the sure sign of a successful hot fudge sauce.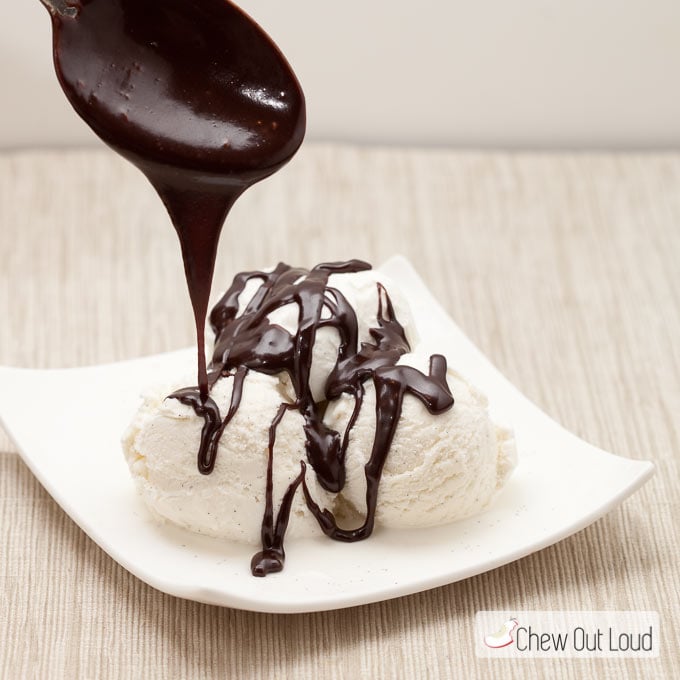 This hot chocolate fudge sauce keeps well and reheats beautifully. It is delish over fresh fruit, over pancakes or waffles, over cake… let those creative juices flow. You can't go wrong with this.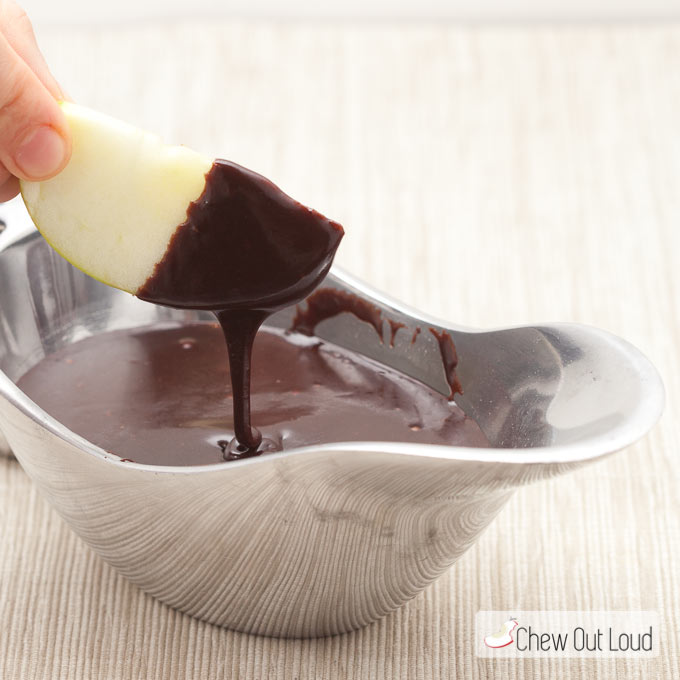 My boys will probably beg to make their own chocolate milk with this. Let the fun begin!
—————————————————————————–
RECIPE: HOT CHOCOLATE FUDGE SAUCE (approx. 1 cup)
INGREDIENTS
3 oz semi sweet chocolate
1/2 cup heavy cream
6 TB brown sugar
2 TB unsweetened cocoa powder
1 TB regular salted butter
1 tsp vanilla extract
small pinch kosher salt
DIRECTIONS
Combine all ingredients in small, heavy saucepan set over medium heat. Bring to a boil, whisking constantly. Once it reaches a boil, immediately reduce to simmer. Simmer and whisk for 5 minutes. Remove from heat and let cool to warm or lukewarm before serving. Keeps well in sealed container in fridge.
Source: Chew Out Loud, adapted from iowagirleats