Best Buttermilk Biscuits
These Southern Buttermilk Biscuits are unbelievable right out of the oven! Fluffy, super soft, and melt-in-your-mouth bliss. Your family will adore these. Definitely eat these right away, while they're fresh and warm.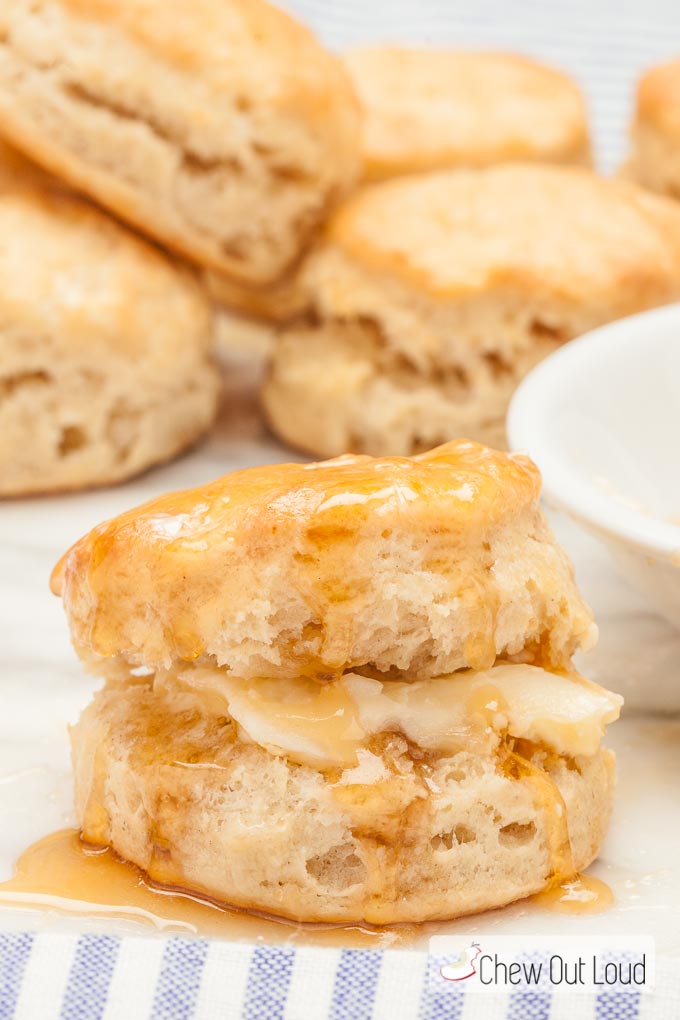 Years ago, I discovered Hubby's buttermilk biscuit habit. It almost always manifested itself when we went out for fried chicken. He'd regularly order extra biscuits. Sharing wasn't high on his priority list so I had to fend for myself when hot biscuits were happening.
The Littles have one by one shown their own allegiance to buttermilk biscuits. These days, we have to order an armload of freshly baked biscuits to go with a basket of fried chicken so nobody gets left out of the biscuit party.
I quickly figured out that fried chicken isn't a necessity where freshly baked buttermilk biscuits are concerned. Warm, soft, fluffy, buttery biscuits are immediately inhaled with just about any meal…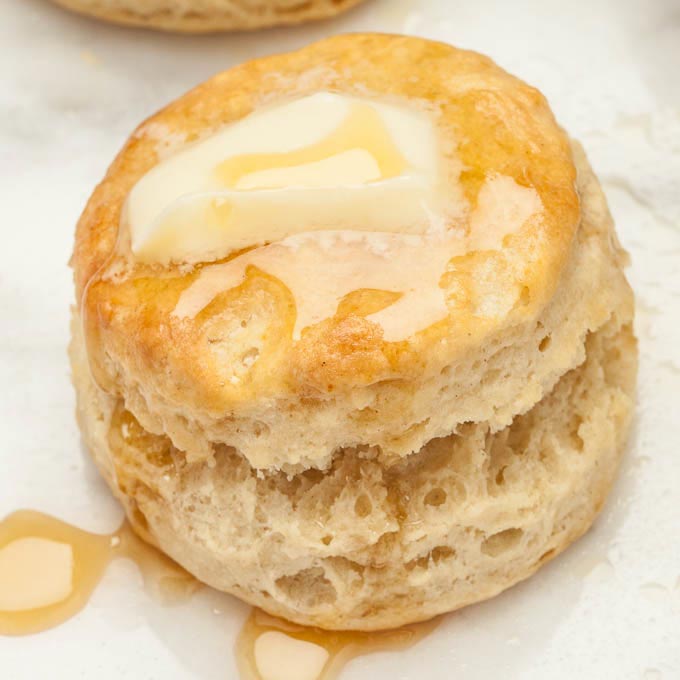 Not just any biscuits will do, however. I can appreciate the ease of store-bought refrigerated canned biscuits. I get a big kick out of them for fun recipes like this.
But when you've got a hankering for the best buttermilk biscuits ever…the kind that melts in your mouth? Well, then ya gotta go from scratch and make these Southern Buttermilk Biscuits.
Lucky for us all, from-scratch buttermilk biscuits are simple. Totally manageable, even on a weeknight.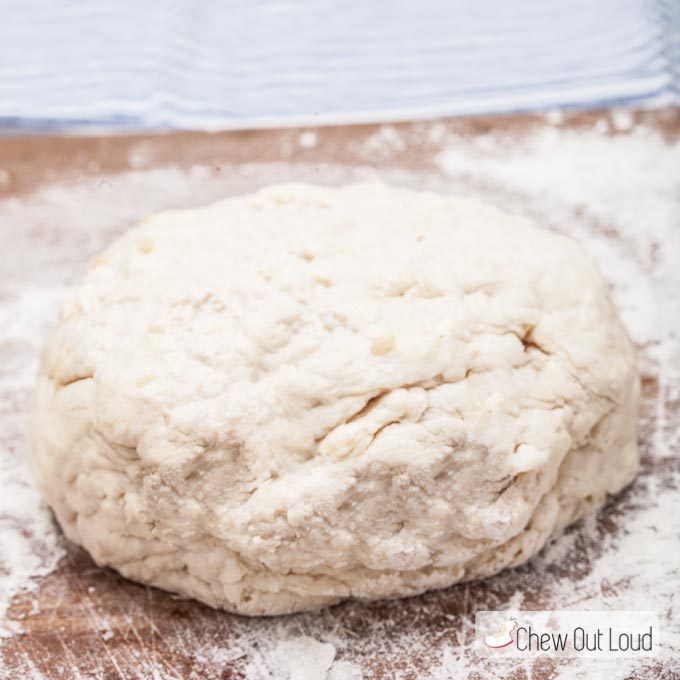 Biscuits are one of the easiest homemade dinner breads you can make, as they don't need rising. There's no messing with yeast, no first rise, second rise, or any rise.
Just get out 7 ingredients. Make it into a dough, pat it, and cut out the biscuit rounds. Pssst…you don't even need a rolling pin for this!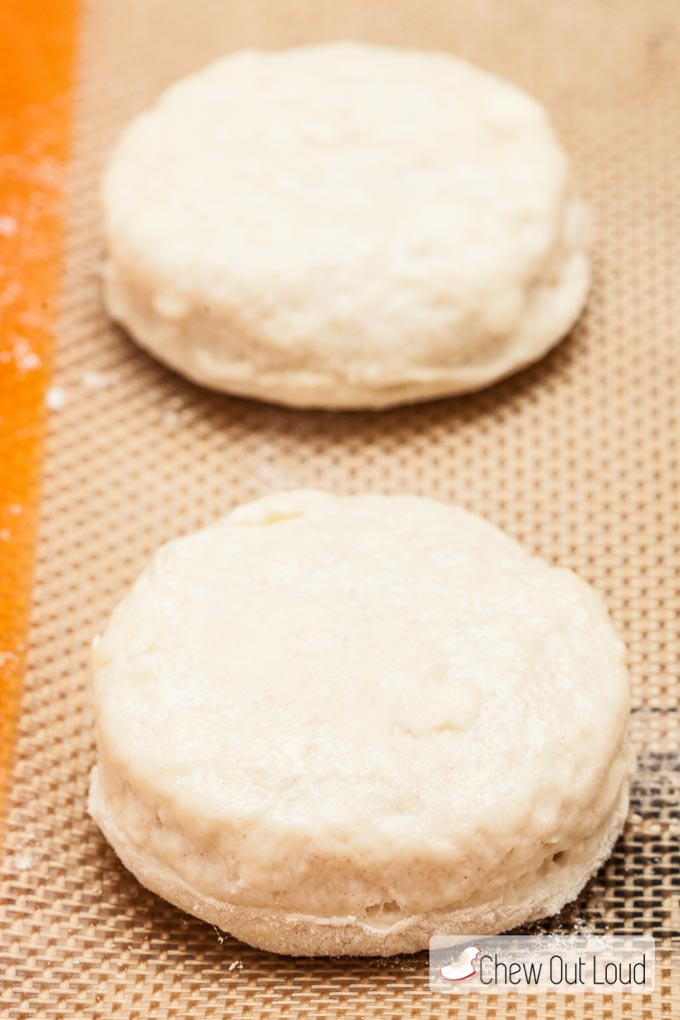 Give it a little whirl in the oven, and voila. Freshly baked Southern buttermilk biscuits are at your fingertips. Golden, tender, moist, buttery, and absolutely addictive.
Do eat these right out of the oven, while they're still warm and fresh. They're at they're most irresistible at that point.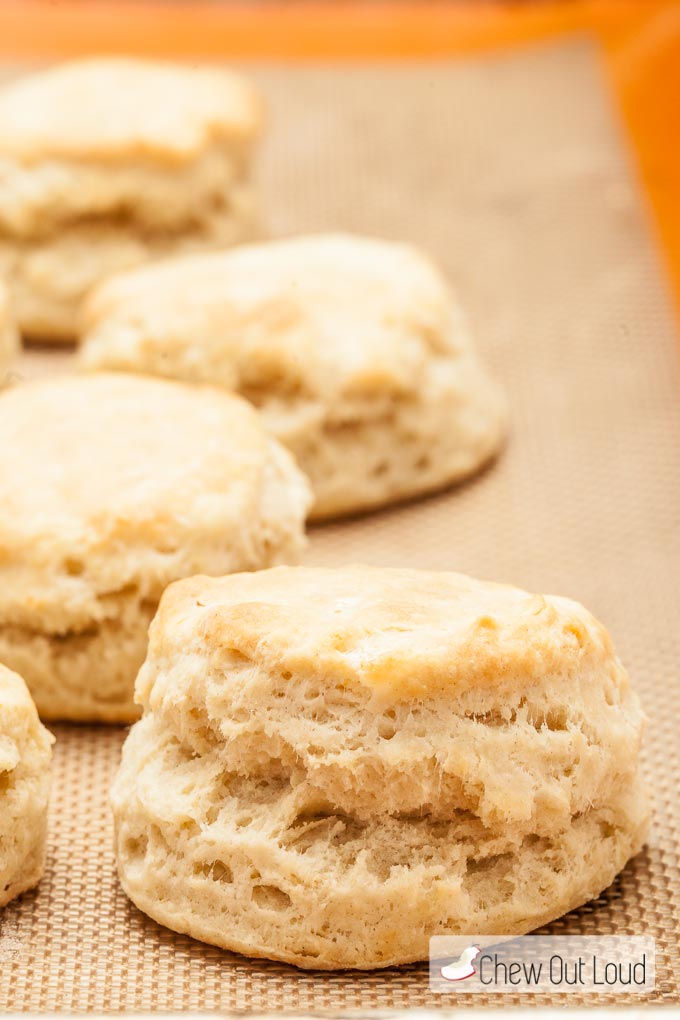 Bathe these Southern Buttermilk Biscuits in real butter, drizzle 'em with honey, or just enjoy them au natural.
Whatever you serve these with, whoever you share them with, whichever day it is…you cannot go wrong.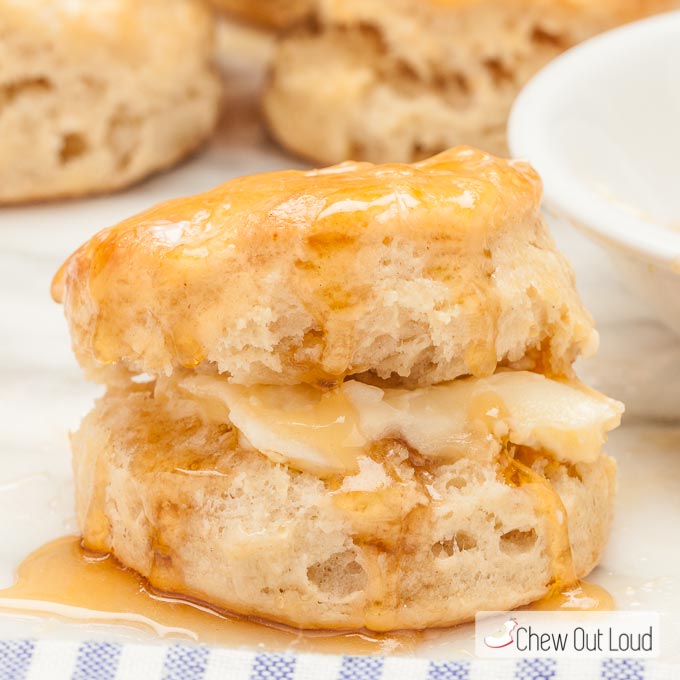 By the way, the dough can be made and cut ahead of time and frozen. When you want freshly baked biscuits, just take them out and bake! You really can have homemade Southern Buttermilk Biscuits ready on a whim. Enjoy!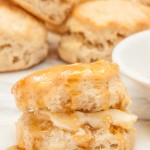 Buttermilk Biscuits
These Southern Buttermilk Biscuits are super easy and melt-in-your-mouth delicious! They're tender and fluffy; perfect for drizzling with honey, butter, or sugar.
Ingredients
2

cups

unbleached all-purpose flour

,

plus more for dusting the board

¼

tsp

baking soda

1

TB

baking powder

1

tsp

table salt

6

TB

unsalted butter

,

very cold

1

cup

buttermilk

Optional: 1/2 cup sugar for topping

,

honey, or butter
Instructions
Preheat oven to 450F, with rack on middle position. Line a large baking sheet with parchment paper or silicone baking mat.

Combine flour, baking soda, baking powder, and salt in a bowl (or bowl of a food processor.) Using a pastry cutter or a food processor, cut the butter into chunks and cut into the flour mixture until it resembles course meal. If using a food processor, just pulse a few times until this consistency is achieved. Gently add the buttermilk and fold with a rubber spatula just until combined wet/dry ingredients are combined – don't overmix. If it's too dry, add a bit more buttermilk. Dough should be relatively wet.

Turn the dough out onto a floured board. Gently, use your hands to pat dough out until it's about 1/2″ thick (do not use a rolling pin; it will help to have a little bowl of oil and coat your palms with oil) Use your hands to fold the dough 5 times into a ball and then gently press the dough to 1″ thick.

Use a round cutter to cut dough into rounds. (Leftover scraps can be made into a few more, but they will not be as tender, due to extra handling.) Place the biscuits on a cookie sheet. For soft edges, place them touching each other. For crusty edges, place them 1 inch apart.

Bake for about 10-12 minutes or until biscuits are light golden brown on top and bottom. Do not overbake. Serve warm; top with sugar if desired.
Notes
The dough must be handled as little as possible or you will have tougher biscuits. If you have one, a food processor works well, because the ingredients stay colder and there's less chance of over-mixing.
Be sure to pat dough down gently with hands rather than use a rolling pin; rolling will increase toughness.
Dough rounds can be cut and frozen in an airtight container, individually separated by wax paper, up to a month. Just place frozen dough rounds on cookie sheet and bake at 450°F for about 20 minutes.
If you enjoyed this recipe, please come back and give it a rating ❤️
Nutrition
Serving:
1
g
|
Calories:
164
kcal
|
Carbohydrates:
23
g
|
Protein:
5
g
|
Fat:
6
g
|
Saturated Fat:
1
g
|
Polyunsaturated Fat:
1
g
|
Monounsaturated Fat:
3
g
|
Cholesterol:
3
mg
|
Sodium:
414
mg
|
Potassium:
113
mg
|
Fiber:
1
g
|
Sugar:
2
g
|
Vitamin A:
40
IU
|
Calcium:
107
mg
|
Iron:
1
mg
Did you make this?
Leave a comment below and tag @chewoutloud on Instagram
Here are a few other bread time faves:
Quick, Easy Dinner Rolls. My personal favorite for dinner rolls in a pinch, from scratch! Friends and family adore this.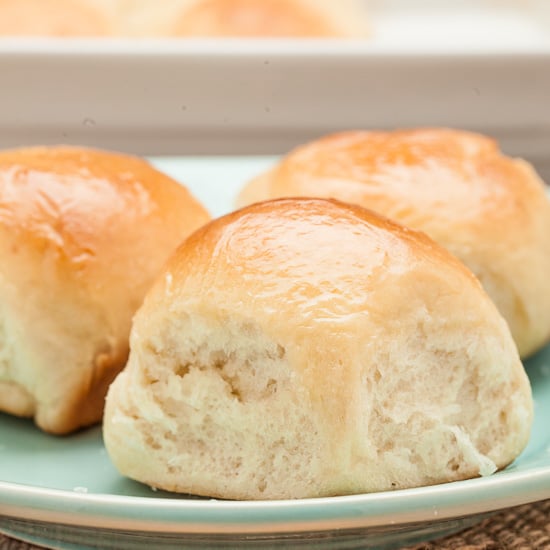 Perfect Popovers. Oh, my yum! These are super easy to make, airy, light, fluffy, and melt-in-your-mouth fabulous.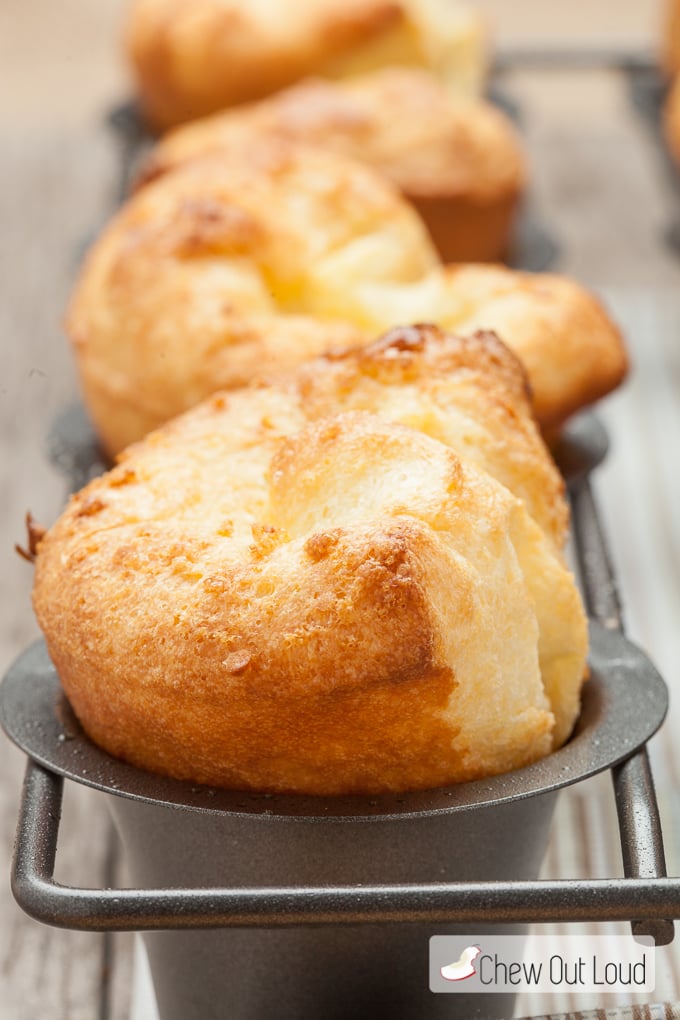 Easy Garlic Parmesan Knots. If you like garlic and parm, you'll fall for these knots. Nobody would guess how easy these are.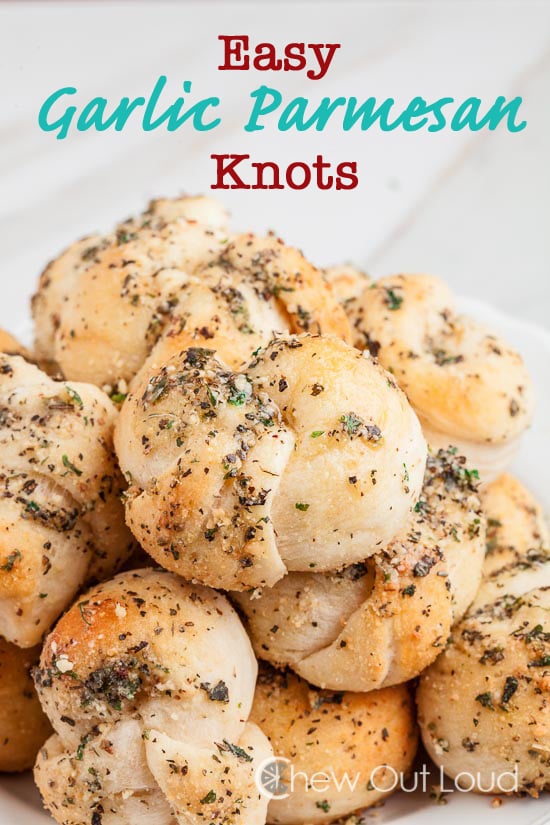 Better than Olive Garden's Breadsticks. The name says it all.