It's that time of year; leaves are falling, the air is nippy, and we're transitioning to soup recipes in the kitchen. Here are 15 of our favorite cozy soups for the fall and winter seasons. We've got gluten free soup, vegetarian soup, and vegan soup included in these soup recipes. Grab your big pot, set out plenty of bowls, and gather your people around the table. 
Here's our list of tried-and-true best soup recipes:
This Easy Broccoli Cheese Soup Recipe [Gluten-free] is not only fabulously delicious and cozy-comforting, it's also lower in fat than most broccoli cheese soup recipes. Plus, even the gluten-free eaters can enjoy this one.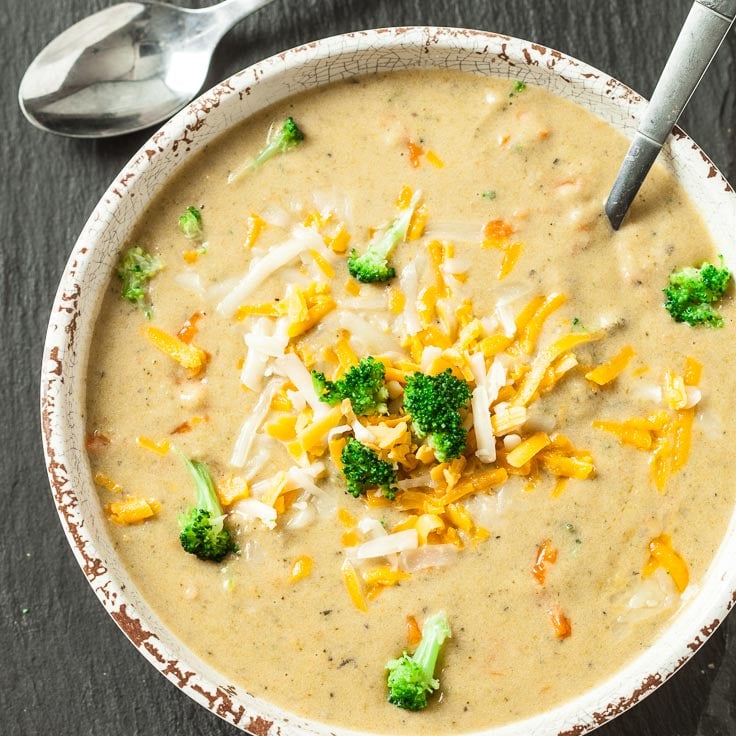 2. Our Chicken Kale White Bean Soup Recipe is chock full of protein, veggies, and flavor. It's a big bowl of healthy, guiltless comfort for the entire family.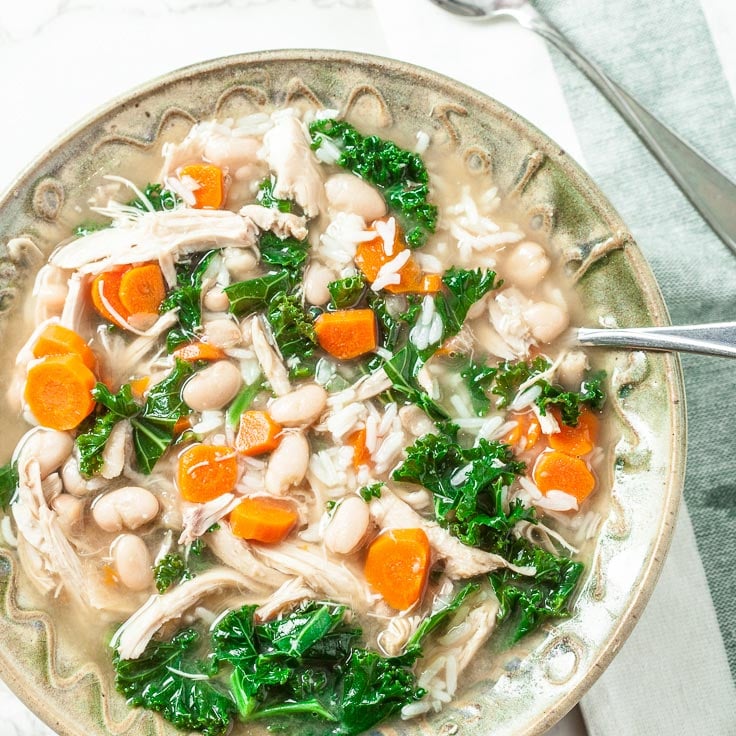 3. Whenever we want a vegan soup with BIG flavors that everyone (vegan or not) will love, we go to this Easy Lemon Lentil Soup Recipe. It's healthy, fresh, flavorful, and great for anyone with food allergies.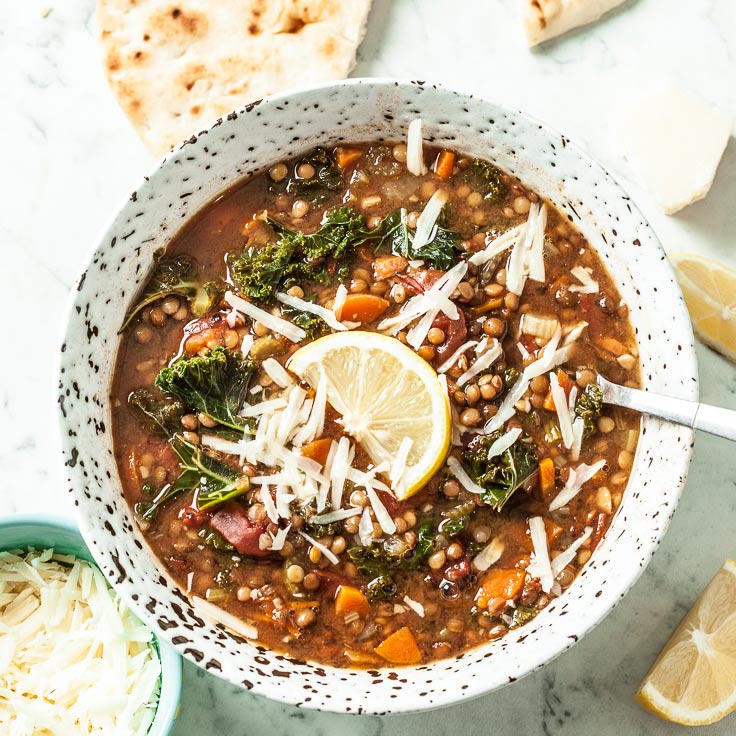 4. If there's ever been a worthy Roasted Tomato Basil Soup Recipe, this one's it. Not trying to brag or anything, but this tomato basil soup is oft-requested by friends, and even the kids slurp this up. It's a must-try.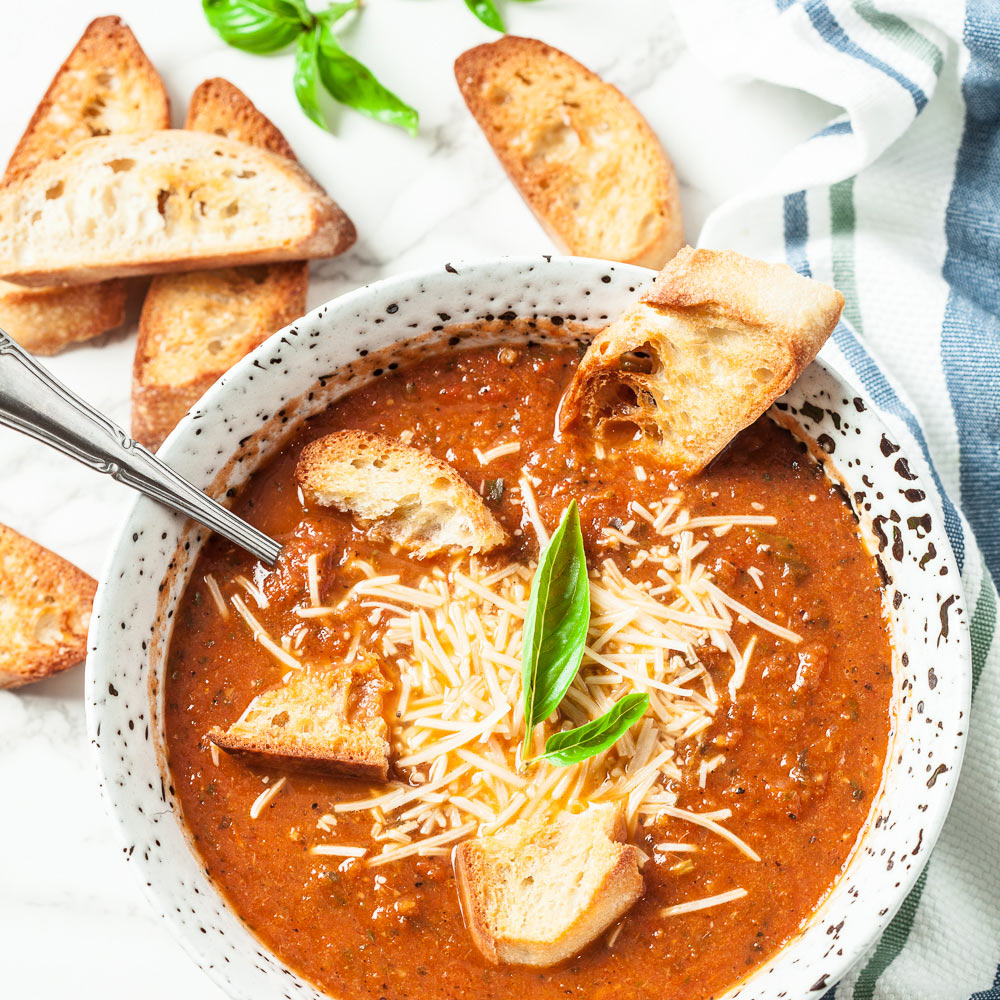 5. One-Pot Stuffed Pepper Soup eliminates the fuss of actually stuffing peppers. It's full of big flavors, it's healthy, and it's super easy to boot! Perfect weeknight cozy meal.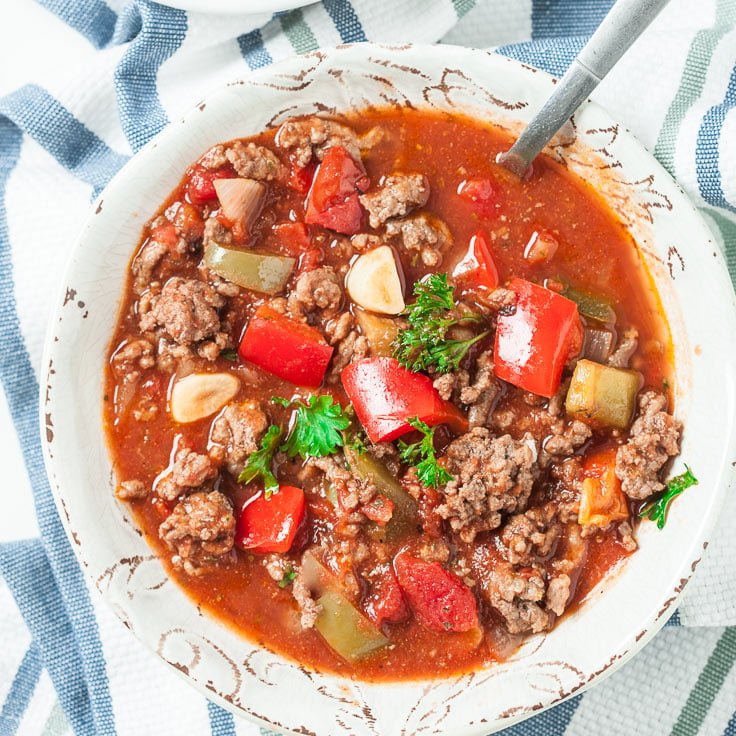 6. 30-Minute Nacho Chicken Soup – Yes, you can totally have this amazing, boldly flavorful soup on the table in 30 minutes. It's so dang good, people will think you actually worked on it.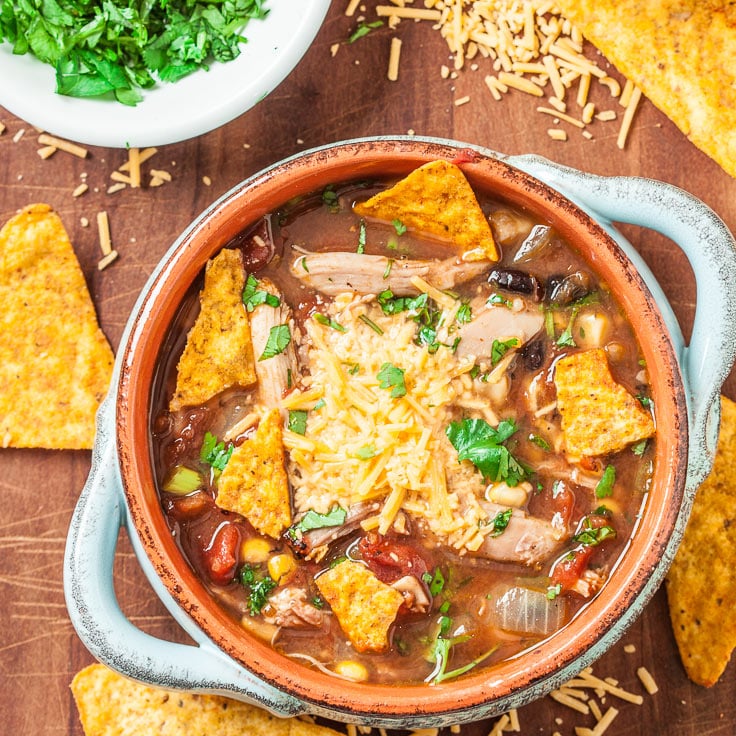 7. Lemon Chicken Wild Rice Soup – This one's delightfully easy on the waist get huge on taste. It's light, satisfying, and comforting all at once.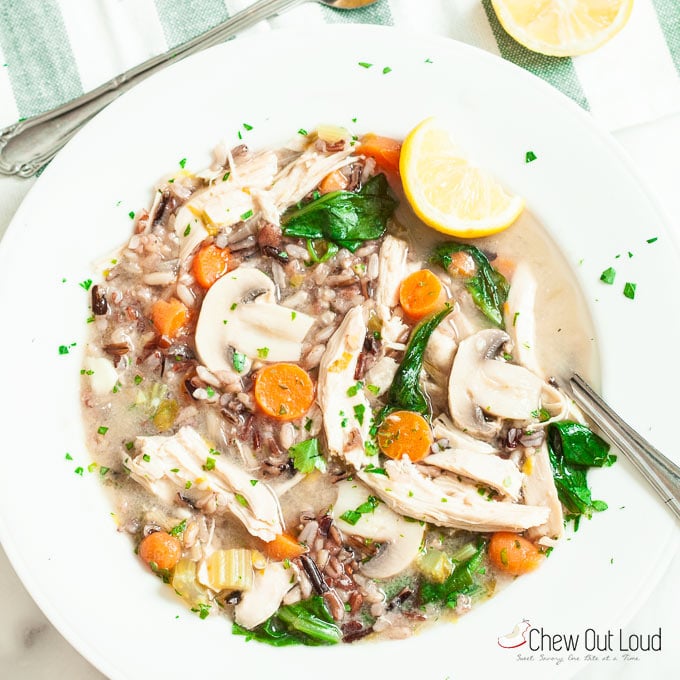 8. When you're in the mood for fabulous ethnic flair, this EASY Coconut Curry Chicken Noodle Soup is here for you. Rice noodles are ultra satisfying yet naturally gluten-free.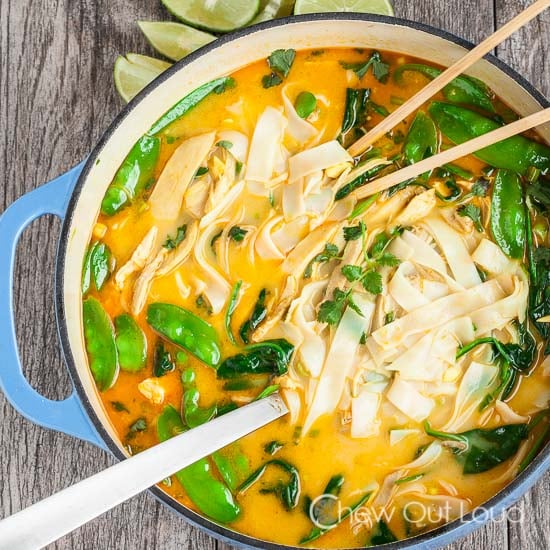 9. The Best Minestrone Soup – Y'all, I've never been a minestrone soup lover until I tried a sip of this one.  There's no turning back once you start slurping this up. It's way better than O.G.'s version, in case you're wondering.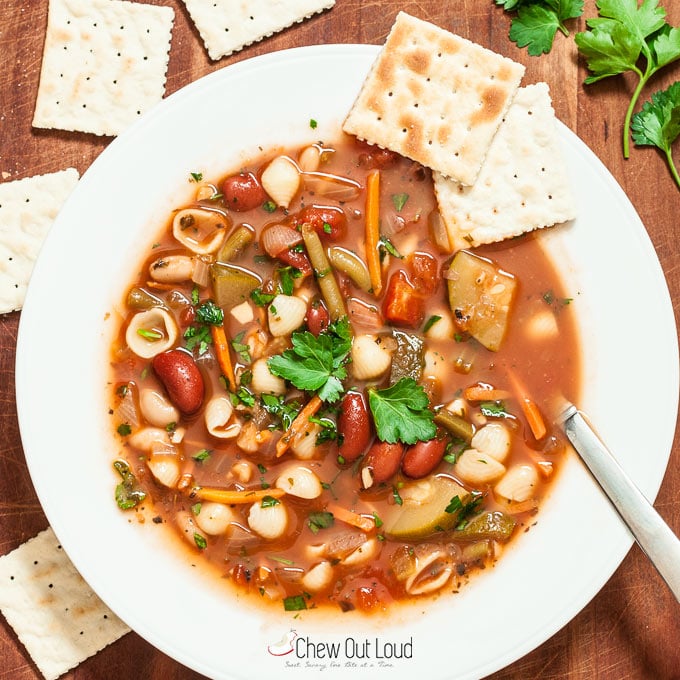 10. Creamy Chicken Wild Rice Soup (GF) – When my gluten free friends started asking for a GF version of creamy chicken wild rice soup, we delivered. Now, they keep asking for this. I finally just wrote down the recipe and gave it to everyone.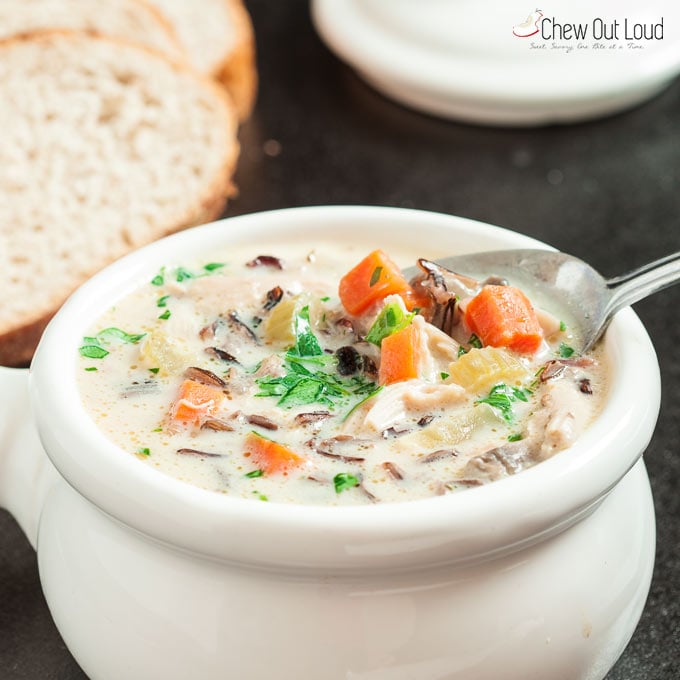 11. Easy Moroccan Chicken Soup – OMG, the flavor combo here is magic. Moroccan chicken soup sounds like it would be work to make, but this is one of the easiest soups you'll ever impress people with. It's healthy and hearty.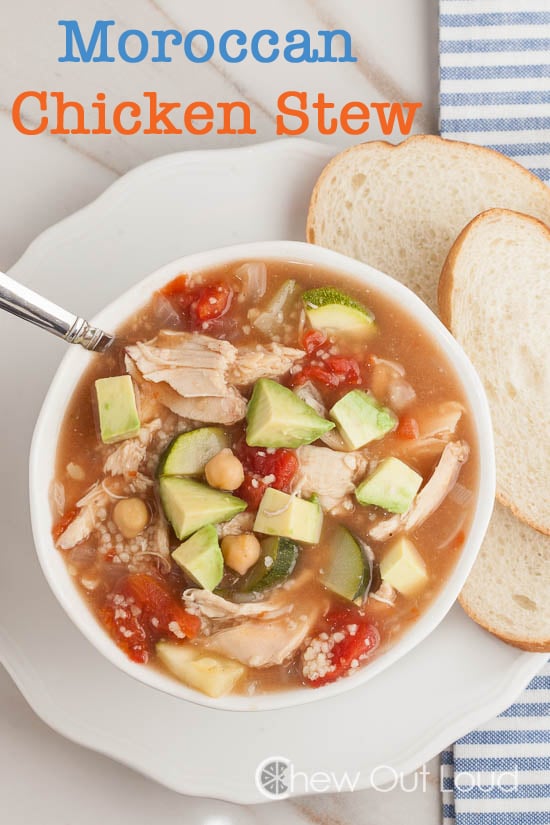 12. Ham Potato Vegetable Soup is THE soup to make when you find yourself with leftover ham after the holidays. If someone wants to throw out that hambone, say no. Grab the ham and make this scrumptious soup.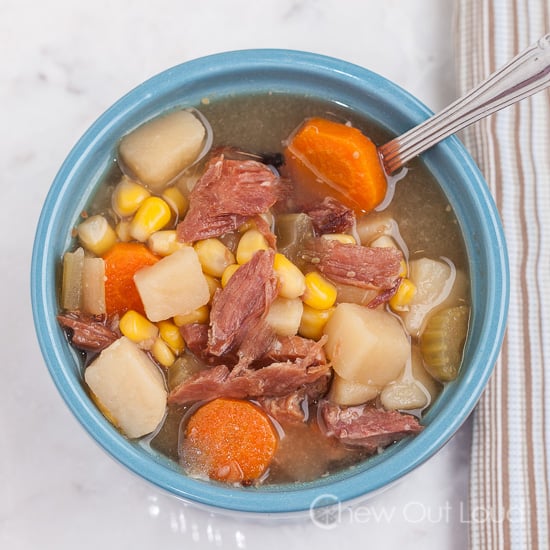 13. Chicken and Vegetable Tortellini Soup is our go-to easy peasy weeknight soup that is ultimately fulfilling. With tortellini, healthy veggies, and lean chicken, this flavorful soup is a win-win every time.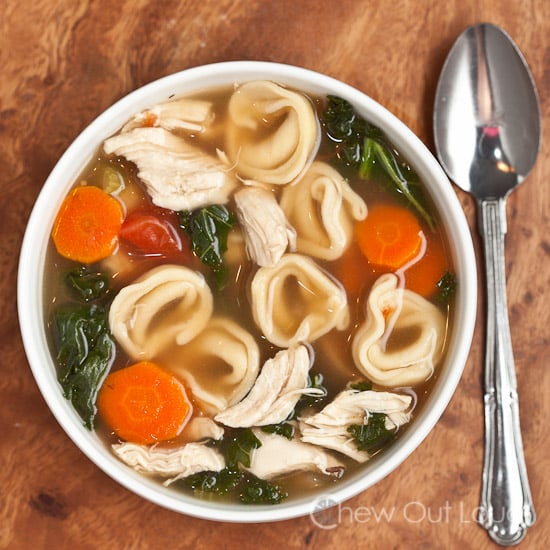 14. Last but most definitely not least, this Hearty Turkey/Chicken Noodle Soup is our favorite of all time. This recipe is the basis for which all chicken noodle soup variations are formed in our kitchen. Nothing, and I mean nothing, beats your own homemade bone broth. This recipe is BIG on flavor – no blandness allowed here.