Pumpkin Bread Pudding with Caramel Sauce (Make-Ahead!)
This Pumpkin Bread Pudding with Caramel Sauce will blow you and your taste buds away, in the best way possible. Perfect for fall holidays, potlucks, brunch, or dessert.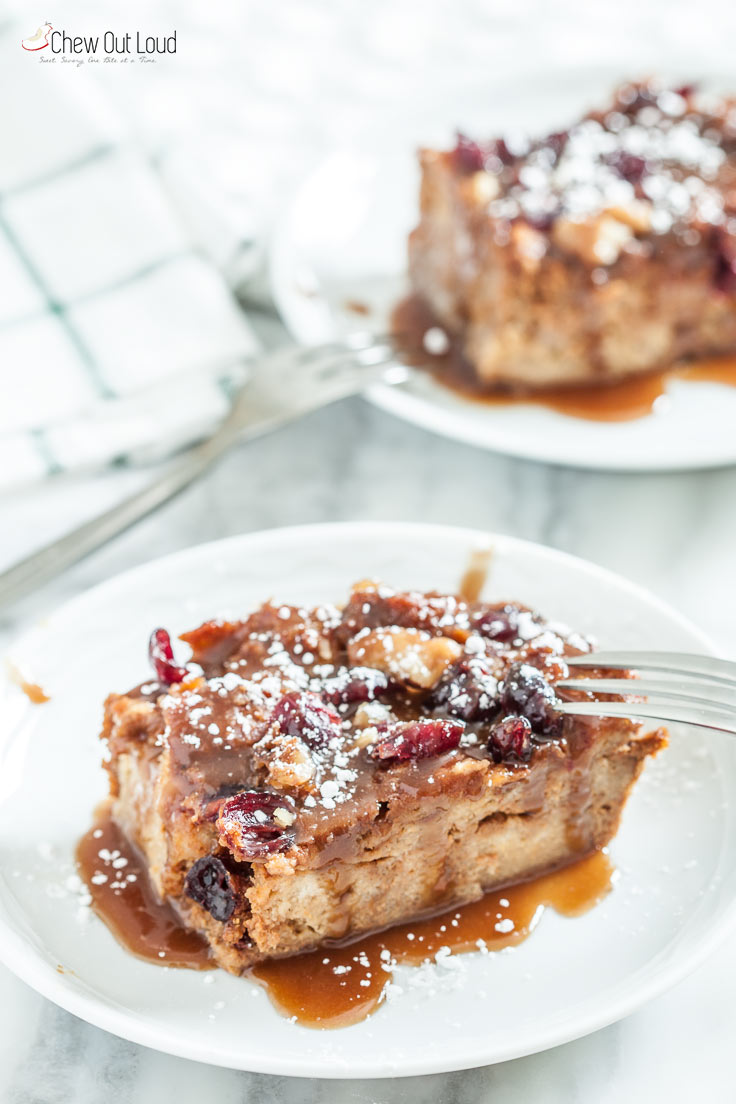 A couple days ago, I gathered up Tween Bulldog and Middle Little for some exercise. Because adolescent dogs and pre-adolescent boys need to get their wiggles out, preferably outdoors instead of the living room.
We were about two miles away when the weather man officially made a mistake. The trusty radar that showed 0% chance of rain clearly didn't get the memo about a sudden onslaught of showers. So we jalked (jog-walked) another two miles back home, properly drenched.
Middle Little was all like this is a fun adventure, Mom! and Tween Bulldog kept stopping to mark his territory, unfazed by the torrent.
Me, I should have worn the words I'd rather be baking on my forehead.
As in this fall-tastic Pumpkin Bread Pudding with Caramel Sauce…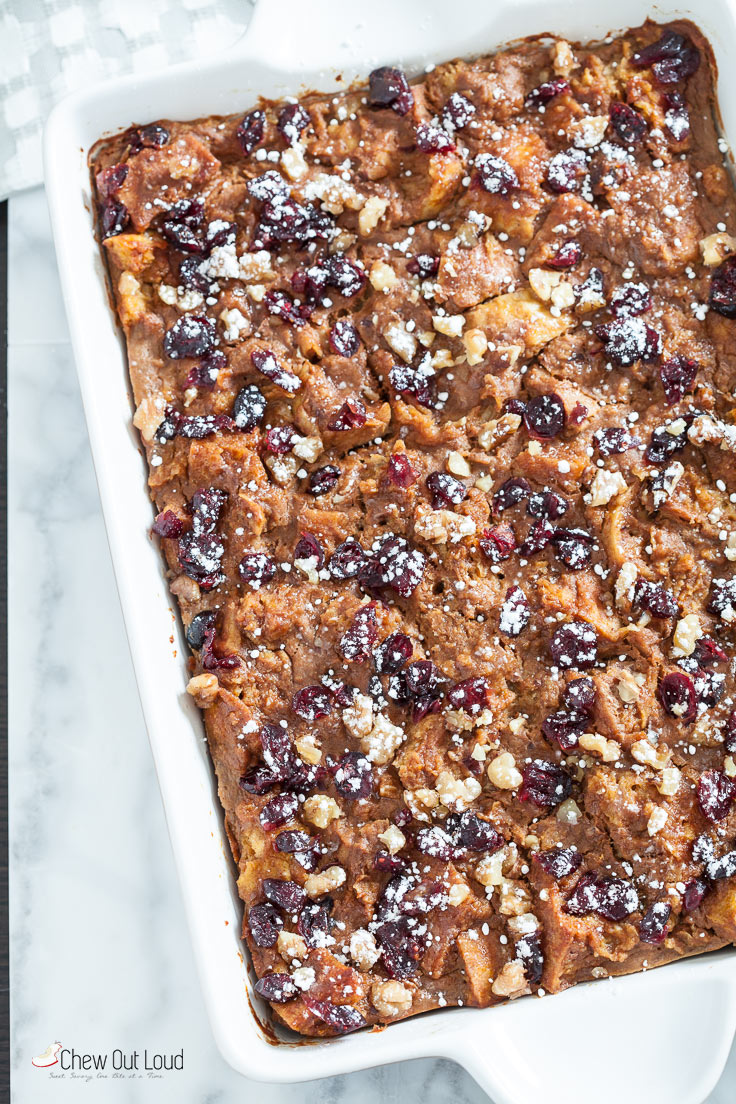 I'd normally rather stuff myself with French Toast Bakes than bread puddings. Unless the bread puddings taste this good.
This pumpkin bread pudding is like baked French toast, except you can make it 100% ahead of time. It's a busy girl's dream come true.
Make it and bake it the night before. It's delicious the next day, drizzled with the must-have caramel sauce.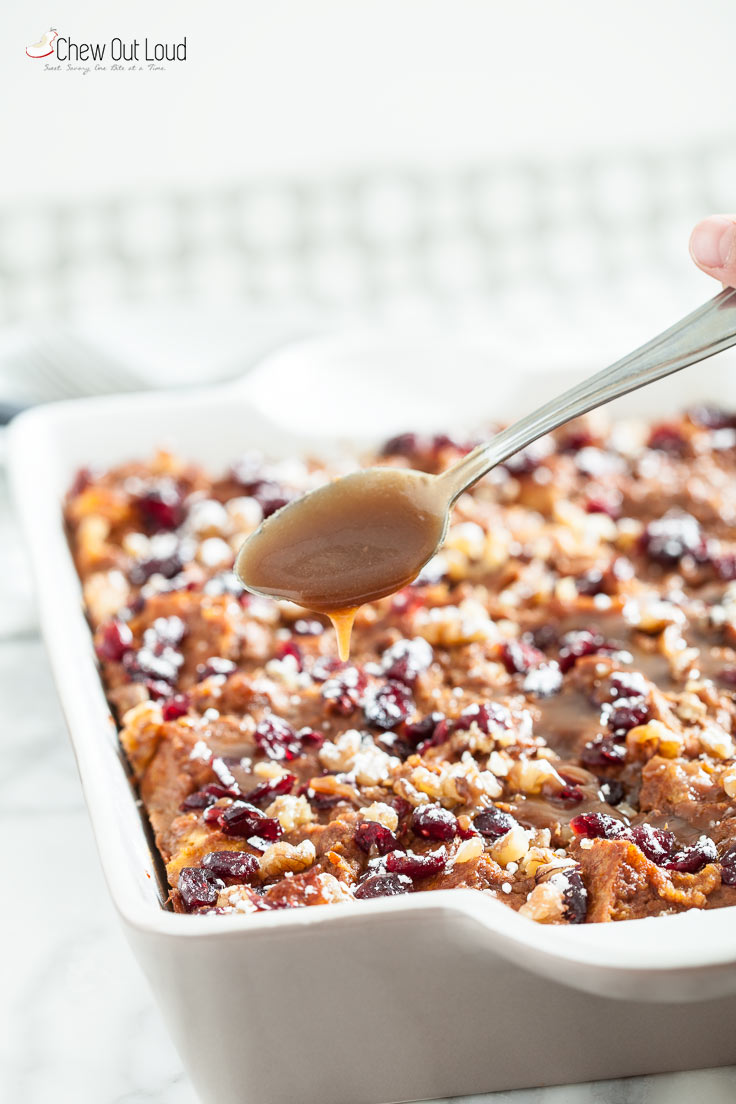 If you're anything like me, you're tempted to skip the caramel sauce.
Please don't. The hot, melted, toffee-like caramel sauce makes this pumpkin bread pudding a standout dish. It's irresistible for breakfast, brunch, dessert, and all the fall holidays. #bressert
We couldn't stop licking the browned caramel sauce off allthethings. You won't be sorry, and neither will your peeps.
Bake up something Fall-tastic very, very soon.
Did you make this?
Please give us a rating and comment below. We love hearing from you!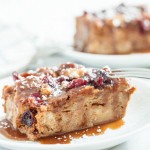 Pumpkin Bread Pudding with Caramel Sauce (Make-Ahead!)
This Pumpkin Bread Pudding with Caramel Sauce is absolutely divine for breakfast, brunch, or dessert! Great for the holidays and potlucks. Make it completely the night before! (Don't ditch the caramel sauce.)
Instructions
For bread pudding:
Preheat oven to 350°F, with rack on lower middle position. Whisk half and half, pumpkin, dark brown sugar, eggs, pumpkin pie spice, cinnamon and vanilla extract in large bowl to blend. Fold in bread cubes. Transfer mixture to a lightly greased 9x11 glass baking dish.

Sprinkle cranberries over top evenly, followed by pecans. Let stand at least 15 minutes to allow bread to soak. Bake until toothpick inserted into center comes out clean, about 40 minutes. Let rest at room temperature until ready to serve (up to overnight, covered. Cover and chill if bread pudding will be sitting out longer than overnight.)
For the Caramel Sauce:
When ready to serve: whisk brown sugar and butter in heavy medium saucepan over medium heat until butter melts. Whisk in cream and stir until sugar dissolves and sauce is smooth, about 3 minutes. Pour warm sauce over warm/re-warmed bread pudding. Garnish with powdered sugar, if desired.
Notes
Bread pudding can be served at room temp or reheated. It's absolutely amazing when served warm with warm caramel sauce, and a scoop of vanilla bean ice cream on top!
Caramel sauce can also be made the night before, but will need to be re-heated before drizzling onto the bread pudding. So good with a hot cup of coffee in the morning, too!
Nutrition (per serving)
Calories:
607
kcal
|
Carbohydrates:
99
g
|
Protein:
16
g
|
Fat:
17
g
|
Saturated Fat:
9
g
|
Polyunsaturated Fat:
2
g
|
Monounsaturated Fat:
5
g
|
Trans Fat:
0.2
g
|
Cholesterol:
81
mg
|
Sodium:
806
mg
|
Potassium:
312
mg
|
Fiber:
4
g
|
Sugar:
41
g
|
Vitamin A:
4600
IU
|
Vitamin C:
2
mg
|
Calcium:
146
mg
|
Iron:
6
mg
Source: Chew Out Loud, inspired by Bon Appetit
Bressert is where it's at: