Vanilla Bean Creme Brulee
Happy National Creme Brulee Day! Ok, most of us probably didn't know Creme Brulee has its own dedicated day on the American food holiday calendar. But we all can agree this creamy, luscious dessert with the crispy caramel topping absolutely deserves to be celebrated.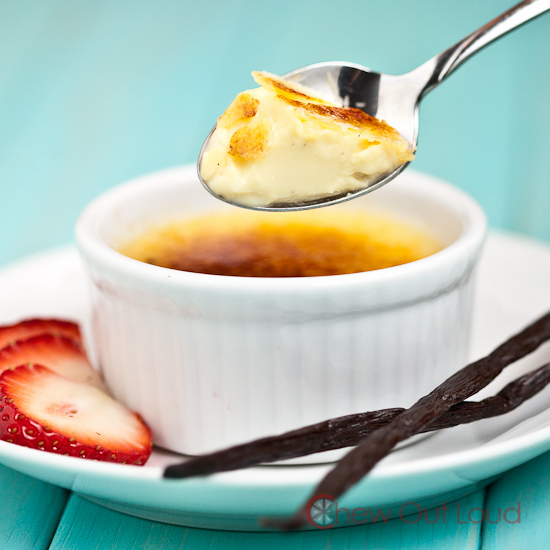 Hubby and I have been Creme Brulee aficianados for as far back as I can remember. When the dessert menu at any restaurant landed on our laps, one of us would automatically scan for Creme Brulee. True, a rich cheesecake or decadent chocolate cake would often make their way onto our table, too. But if Creme Brulee was on the dessert menu, it made an appearance on our table with spoons ready.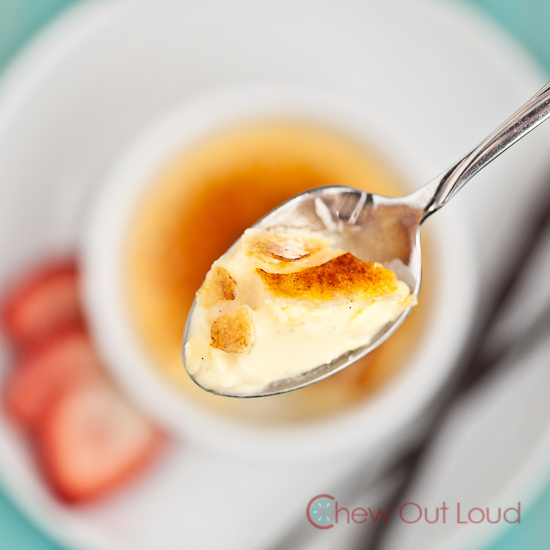 One day, this all changed. Several years ago, we did something that defied our restaurant dessert habits. We made our own Vanilla Bean Creme Brulee. Oh, my. Words cannot describe how much more awesome homemade Creme Brulee is, compared to restaurant offerings. This homemade Vanilla Bean Creme Brulee actually ruined all other experiences of creme brulee for us. Everything else pales in comparison. We haven't ordered it ever since we discovered the secret to making it ourselves. It is THAT good.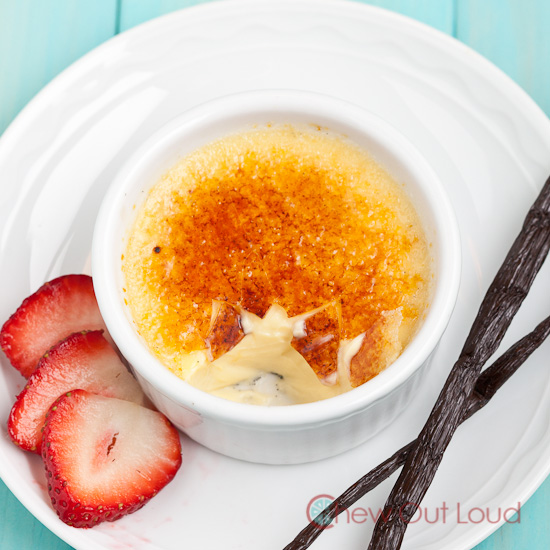 This Vanilla Bean Creme Brulee is not only THAT good, it's also unbelievably easy. The rich, creamy custard filling is laden with vanilla. The topping is a delicious layer of crispy caramel. You can make it a day or two ahead of time, keep it in fridge, and get torch-happy just before serving. Not only is it fun to fire up some sugar right before the gawking eyes of your guests, but the creamy flavor will have them singing your praises all night long.
Try it very soon. We think this Vanilla Bean Creme Brulee will change things permanently for you, too. 🙂
Print
Vanilla Bean Creme Brulee
This creamy, vanilla-laden Creme Brulee will knock your socks off! The crisp caramel sugar topping is amazing.
2 cups

heavy whipping cream

1/2 cup

granulated sugar

1

fresh, whole vanilla bean, split lengthwise

5

large egg yolks (take care that no bits of whites are included)
Kettle of boiling water

12 tsp

granulated sugar
fresh berries for serving
Instructions
Preheat oven to 325F, with rack on lower middle position.
In medium saucepan, combine cream and sugar, mixing well. Use a small knife to scrape all seeds from vanilla bean, into the saucepan. Once all seeds have been added to saucepan, add the empty vanilla bean into saucepan.
Over medium heat, stir until sugar completely dissolves and the creamy mixture comes to a simmer. Cover pan and reduce heat to lowest setting. Simmer gently for 10 minutes. Remove from heat, uncover, and remove the empty bean and any other pieces of the bean. Set aside to let cool about 10 minutes.
In medium bowl, whisk yolks until well blended. Very carefully and in a very slow stream, whisk in the hot cream mixture into the yolks, just to combine.
Divide custard evenly among six individual ramekins (3/4 cup ramekins.) Place ramekins in a glass 9×13 baking dish. Pour enough of the boiling water into the pan to go halfway up the sides of ramekins. Place baking dish in oven and bake about 35 minutes. Custards should be almost set in the center when pan is gently shaken.
Remove ramekins from baking pan and let cool to room temp. Chill in fridge for up to 2 days; a minimum of 3 hours.
When ready to serve, sprinkle 2 tsp sugar evenly over each chilled custard. Work a blowtorch over one custard at a time. Move flame quickly back and forth over the sugar topping until it reaches desired caramel appearance. Repeat with other custards. Serve immediately with fresh berries.
Note: Whole vanilla bean is highly recommended. However, 2 TB real vanilla extract may be used instead. If using extract, add it in at the end of the simmering stage. Extract flavor diminishes the longer it is cooked.
Author:
Category:

dessert
Source: Chew Out Loud, adapted from Bon Appetit
Note: I got my kitchen blow torch online, but you can get it at most cook ware stores.
Our other favorite restaurant-style desserts:
White Chocolate Raspberry Cheesecake, my Cheesecake Factory copycat: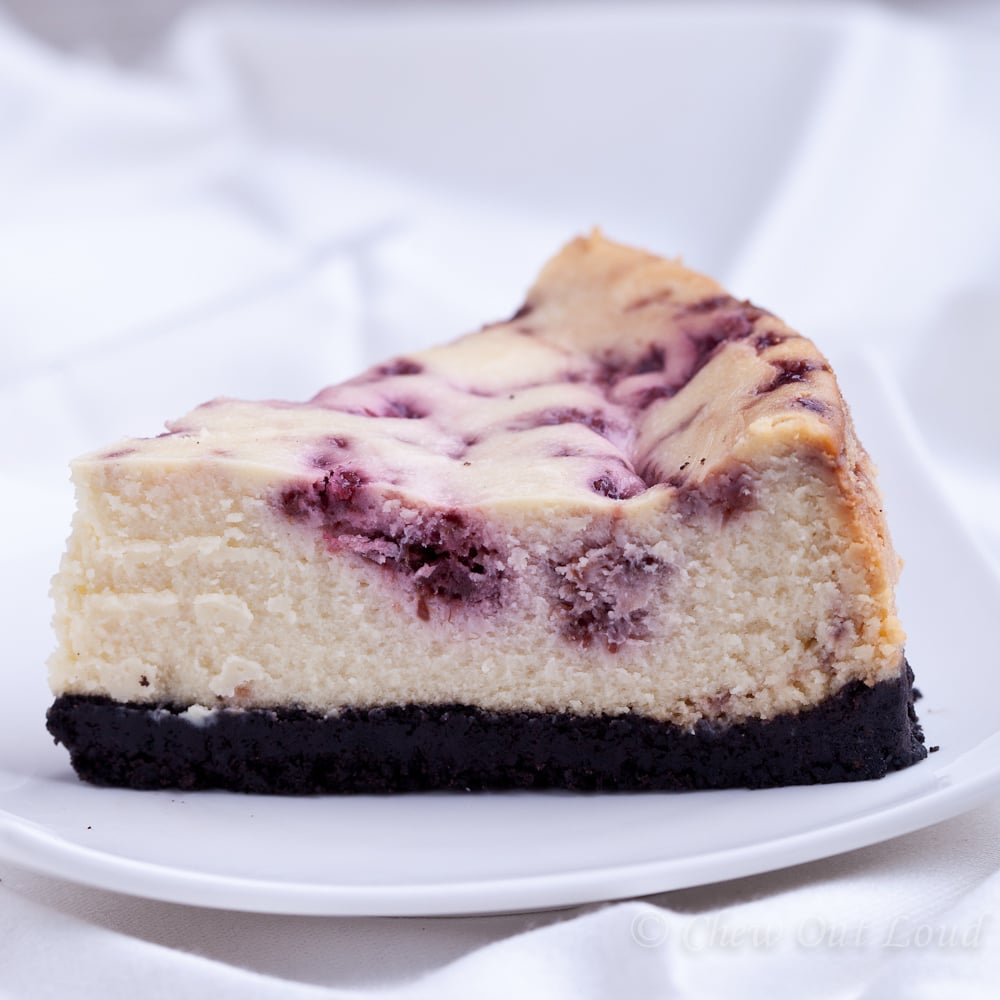 An outstandingly moist, tender, chocolatey Chocolate Cake with Whipped Cream and Berries: