For many, mac 'n cheese means warmth and comfort.  Many of us grew up on mac 'n cheese and can recall random stories that involve this family friendly pasta dish.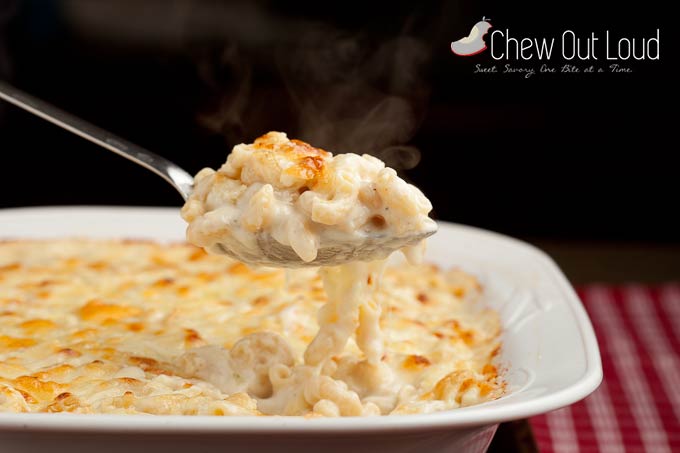 Back in junior high, I would come home famished, and cook myself some stovetop shells and cheese of the Velveeta variety.  That was my after-school snack.  Then, I'd venture on to eat a normal dinner later.  Those were the days.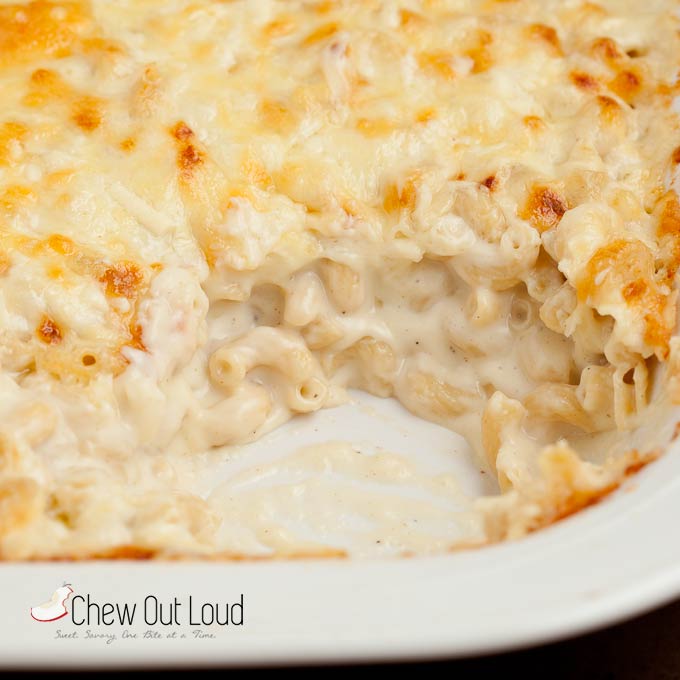 Now that I'm all grown up, I've worked through what feels like a mountain of homemade mac 'n cheese recipes, hoping to capture that rich and creamy texture using fresh ingredients.  No ingredients I can't pronounce, please.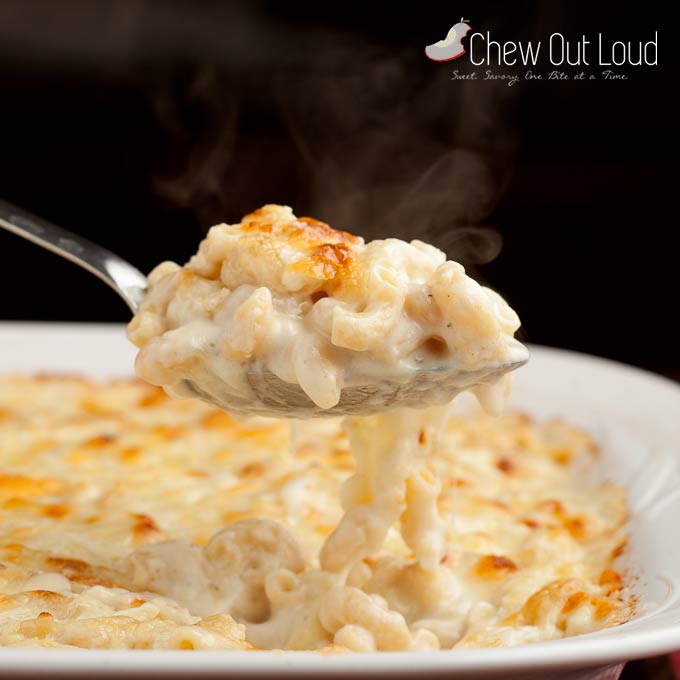 Needless to say, I've had my share of hits and misses.  One solid recipe almost made it to post-worthy status, but it was a teensy grainy, so it didn't make the cut.  Another popular recipe was great right out of the oven, but the leftovers were kind of clumpy.
You know I'm here to share "the one."  The one mac 'n cheese made with whole ingredients that is worthy enough to have its own post.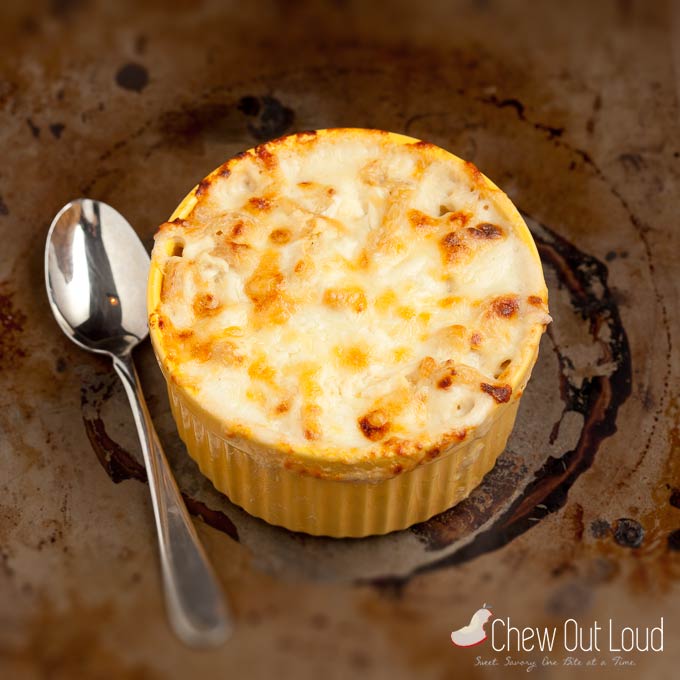 This mac 'n cheese is perfectly creamy, rich, superbly cheesy, and big on flavor.  It's fabulous right out of the oven, and it manages to reheat surprisingly well.  Sharp white cheddar makes all the difference, with its super creamy texture.  Pecorino Romano puts this dish over the top.  It's deliciously pungent, and lends toothsome flavor to the cheese sauce.  Grate your own fresh cheeses, as it makes a difference in the texture too.
With more winter days lying ahead, it's the perfect time to make the perfect mac 'n cheese.  Round your people up for a warming, comforting, satisfying meal.  Enjoy!
————————————————————————————
RECIPE (12 servings)
INGREDIENTS
6 TB regular butter
5 1/2 cups whole milk
1/2 cup all purpose flour
1/2 tsp garlic powder
1/2 tsp onion powder
1/4 tsp ground nutmeg
1/4 tsp fresh ground black pepper
1/4 tsp dry mustard
1/4 tsp cayenne pepper
4 1/2 (18 oz) cups freshly grated sharp white cheddar
1 1/4 cups (5 oz) freshly grated Pecorino Romano
1 lb elbow macaroni pasta
DIRECTIONS
Heat oven to 375F with rack in middle position.  Grease a large casserole dish and set aside.
Fill large pot with salted water.  Bring to boil, add macaroni and cook 2 minutes fewer than the package states for al dente.  You want the pasta just under al dente (outside of pasta cooked and inside is a bit underdone.)  Transfer cooked macaroni to colander, rinse well, and set aside to drain.
In saucepan, heat milk until hot and set aside.  In large pot, melt 6 TB butter over medium heat.  When butter starts bubbling, add flour and cook 1-2 minutes, constantly stirring.
Add hot milk into flour-butter mixture, whisking constantly.  Continue cooking and whisking on medium heat until mixture bubbles and becomes thick, about 10 min.
Turn heat off.  Stir in garlic and onion powder, nutmeg, black pepper, dry mustard, and cayenne pepper.  Add 3 cups of the white cheddar and 1 cup of the Pecorino Romano.  Mix thoroughly until cheeses are melted and sauce is smooth and creamy.
Add cooked macaroni into cheese sauce and stir to combine well.  Pour mixture into greased casserole dish, distributing evenly.  Sprinkle top with remaining 1 1/2 cups white cheddar and 1/4 cup Pecorino Romano.  (To add breadcrumbs, see note below.)  Bake until top is golden brown, about 30 min.  If needed, broil a minute or two until desired browning.  Let casserole cool about 5 minutes and serve.
Source:  Chew Out Loud, adapted from Martha Stewart Living
Note:  I didn't use breadcrumbs for this recipe by preference.  If you want to include chunky bread crumbs:  Cube 6 slices of good quality (crust removed) bread into 1/4 in. pieces.  Place pieces in bowl and mix with 2 TB melted butter and toss well. Scatter breadcrumbs over top of casserole right before baking.