Crack Breakfast Potato Casserole
By Amy Dong
Published Jan. 28, 2016
Updated Oct. 23, 2023
Crack Breakfast Potato casserole is irresistible. It's an easy potato breakfast casserole that brings massive comfort to your day. Bonus: assemble it the night before for extra snooze time.

The Best Breakfast Potato Casserole when you need comfort food
Today's a comfort food day. Maybe more than a day.
Because Friends, it's been one of those weeks. I'm not even talking weather, though I could rant one's head off about the arctic subzero wind chills if you asked me to.
It's just been that kind of week. The kind where I forgot to pick up my middle schooler on time and where I lost an entire cartridge of laborious food photography that was…Never.Uploaded. I'm still traumatized. That's two nightmares come true. Not on the same day.
It's been that kind of week where kids are sick, drama is in da house up by a gazillion percent, and I fell hard on my head pretending to be Michelle Kwan on ice skates.
I might have a concussion as I sip green tea this very moment.
These are the moments that crack breakfast potato casseroles were created for, and that's not all…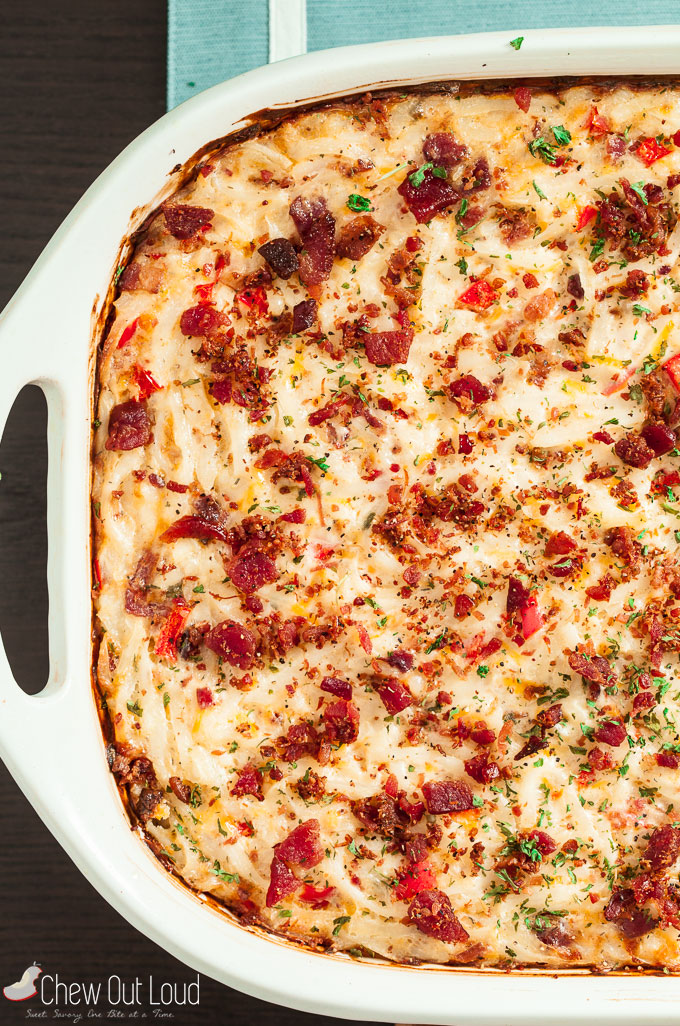 They call this crack breakfast potato casserole for a reason
Two nights ago, while nursing possible concussion, I sat in an overcrowded band concert where 300 children attempted to play instruments. Bless their hearts. And I picked the seat next to a tween who had his iPad on ear-splitting decibel.
I had to miss my Littlest Little's much-anticipated field trip to the theater. That was the only one I really wanted to do because it's clearly the easiest.
I picked the only parking spot out of allthespots that got blocked in by a beer truck unloading cases of brew.
Oh, and that work deadline that's due tomorrow? It was due yesterday.
P.S. I fed my lovelies frozen pizza for dinner twice this week.
So comfort food today, it is, in the form of this ridiculously hearty and rich and scrumptious crack breakfast potato casserole. That's what they (whoever they are) named this potato breakfast casserole dish, and one bite is all you'll need to understand why.
I'll get back to the barley salads and chia yogurts soon enough, but comfort food is where it's at for the moment. Gotta allow those moments 🙂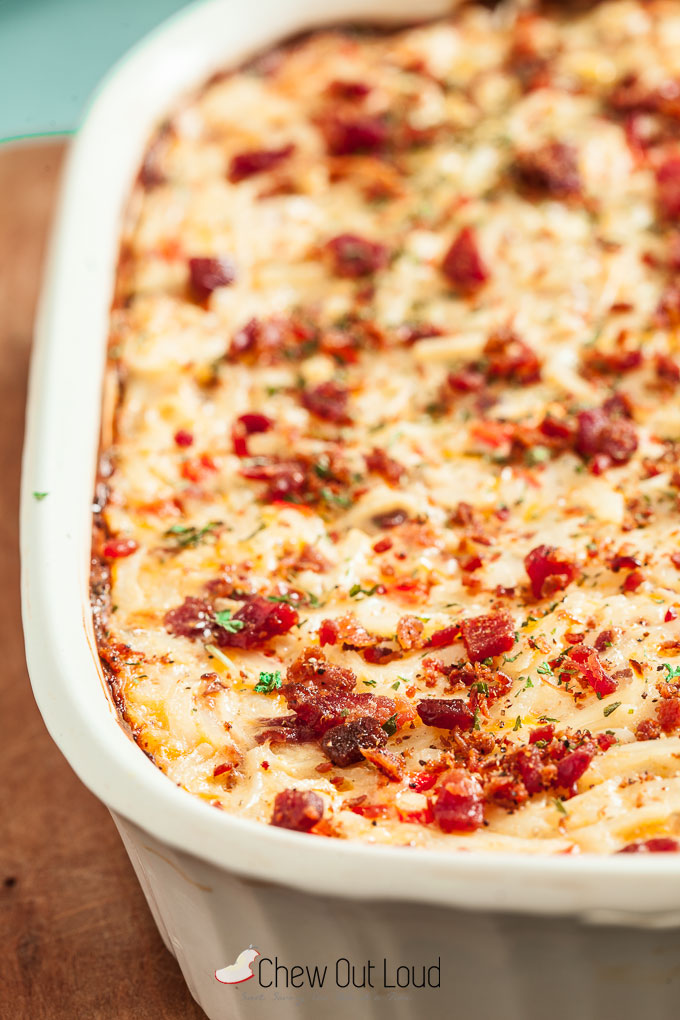 Speaking of comfort food, Cheesy Tater Tot Breakfast Casserole is one of our time-tested, kitchen-tested all time favorites. It won't let you down.
And yeah, I know. Moving onto my Thanksgiving Journal.
(Along with three servings of Crack Breakfast Potato Casserole.)
Did you make this?
Please give us a rating and comment below. We love hearing from you!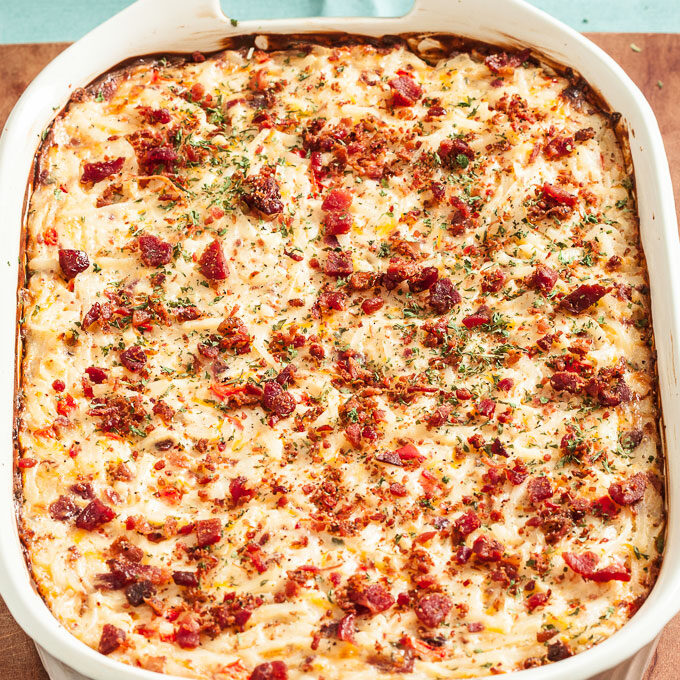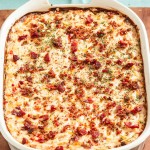 Crack Breakfast Potato Casserole
Crack Breakfast Potato Casserole is irresistible. It's an easy breakfast casserole that brings massive comfort to your day. Bonus: assembled it the night before for extra snooze time.
Ingredients
1

cup

cooked/crumbled breakfast sausage

10

slices

thick-cut bacon

,

cooked/crumbled

40

oz

approx. frozen/refrigerated hash brown potatoes

32

oz.

regular sour cream

2

cups

sharp cheddar cheese

,

shredded

6

TB

ranch seasoning, or 2 packages store-bought

1

red bell pepper

,

seeded and chopped

1

tsp

table salt

Optional: chopped chives or parsley for garnish
Instructions
Preheat oven to 400F with rack on lower middle position. Set aside 1/4 cup bacon for topping.

In a large bowl, stir together all ingredients until fully combined well. Transfer to a 9×13 baking pan. Sprinkle reserved 1/4 cup bacon evenly on top. If baking right away, bake for 45-60 minutes uncovered, until top is golden. Otherwise, cover tightly and chill overnight; you'll need to add bake time if the casserole is cold.

If desired, garnish with chives or parsley. Serve while hot.
Nutrition (per serving)
Calories:
424
kcal
|
Carbohydrates:
62.5
g
|
Protein:
8.3
g
|
Fat:
16.4
g
|
Saturated Fat:
8.3
g
|
Trans Fat:
0.1
g
|
Cholesterol:
38.2
mg
|
Sodium:
343.1
mg
|
Fiber:
0.2
g
|
Sugar:
55.7
g
The reason they call it Comfort Food: