Butter and Garlic Mushrooms
By Amy Dong
Published Feb. 16, 2015
Updated Aug. 17, 2022
This is a favorite side dish to any meal. It takes just a few minutes to cook up the most savory, buttery, garlicky mushrooms ever. Eat them as they are, or add them to your favorite dish.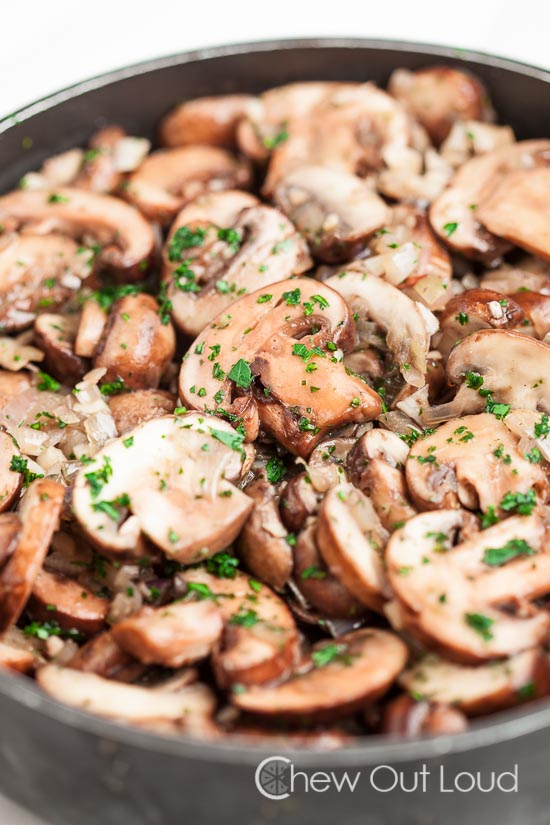 We spent Presidents Day cleaning the house, running errands, going to the pediatrician, and shopping for Beanie Babies.
I love that the boys still collect Beanie Babies. I think it started years ago when I surprised them one Valentine's morning with a box of convo hearts and a Beanie Baby next to their bed when they awoke. Every year since, they've come to eagerly anticipate which Beanie they'll wake up to on Valentines.
Then they each started getting a Beanie during every trip we went on. Now the boys have taken to using their own spending money to grow their collection. Super cute.
Granted, the plushies are used for living room animal wars and battles. It's not all cuddly and sweet by any means. #lifewithboys
But when all is said and done, at the end of the day, those little bean filled animals are lined up along the boys' pillows and are what they fall asleep with each night…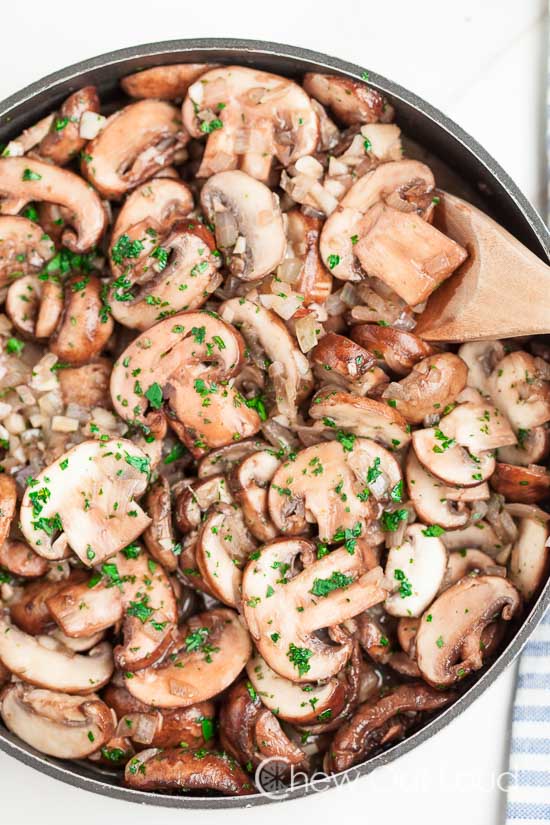 I know this Beanie love won't last long so I'm all for it as long as it lasts. Maybe someday I'll get to send Beanie Babies to three grown up boys away at college.
So after our little Ty shopping spree, we visited the kid doc. When Doc asked The Littlest Little what his favorite food was, he didn't miss a beat. Tomatoes and mushrooms.
Doc said she rarely, if ever, heard that for an answer from any of her patients.
I backed up The Little with a nod and Yeah, it's true. For his birthday he requested Mac and cheese. With tomatoes and mushrooms on the side. No lie.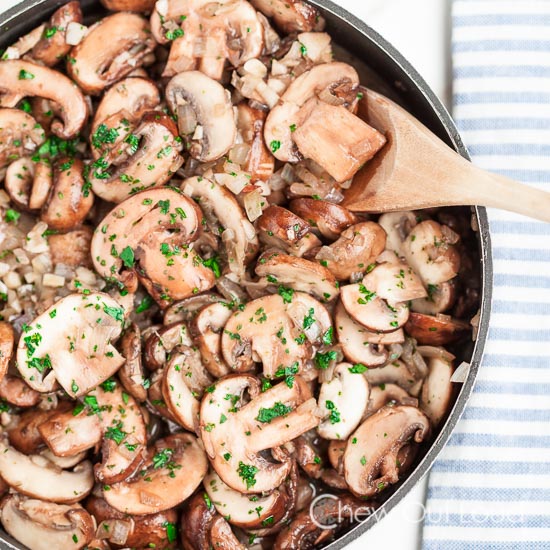 These are some luscious mushrooms, if I do say so myself.
Butter and Garlic Mushrooms are the perfect accompaniment to any meal. These are not only great on the side, but are fabulous to add in to anything from omelettes to casseroles.
Mushrooms cook up very quickly and soak up flavors beautifully, making them a fast and easy side dish. I recently discovered how full of antioxidants and nutrients they are, too. I prefer Baby Bellas and Creminis, but white mushrooms will work just as well.
Enjoy!
Did you make this?
Please give us a rating and comment below. We love hearing from you!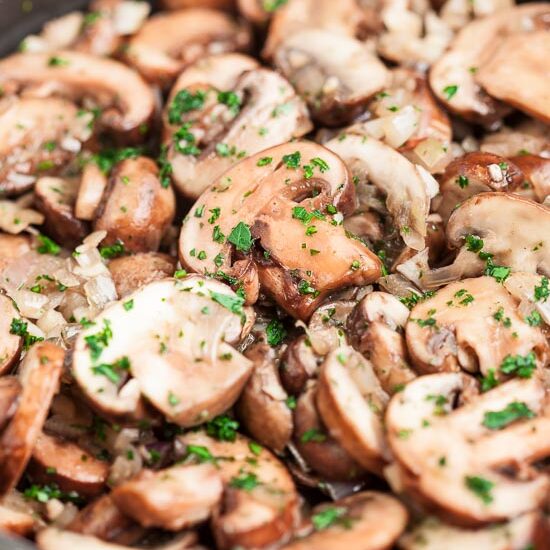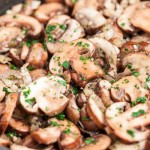 Butter and Garlic Mushrooms
These mushrooms are easily sauteed and done in just a few minutes. They're buttery, garlicky, and full of savory flavor. Mushrooms are also full of antioxidants and nutrients. They cook up quickly, so be sure not to overcook. A few minutes is all it takes!
Ingredients
2

TB

olive oil

2

TB

salted butter

4

cloves

garlic

,

minced

1

shallot

,

minced

20

oz

fresh mushrooms

,

sliced (cremini or baby bella are great)

4

TB

fresh parsley

,

chopped
Instructions
In a large nonstick pan, add olive oil and butter over medium heat, until melted and hot. Add garlic and shallot, stirring until aromatic, about 1 minute. Add mushrooms and continue to stir, about 2-3 minutes or just until mushrooms are soft cooked through. Don't over cook.

Remove from heat, add parsley, and lightly sprinkle with kosher salt and freshly ground black pepper to taste. Stir again and serve while warm.
Nutrition (per serving)
Calories:
102
kcal
|
Carbohydrates:
5
g
|
Protein:
3
g
|
Fat:
9
g
|
Saturated Fat:
3
g
|
Polyunsaturated Fat:
1
g
|
Monounsaturated Fat:
4
g
|
Trans Fat:
0.2
g
|
Cholesterol:
10
mg
|
Sodium:
37
mg
|
Potassium:
338
mg
|
Fiber:
1
g
|
Sugar:
2
g
|
Vitamin A:
342
IU
|
Vitamin C:
6
mg
|
Calcium:
13
mg
|
Iron:
1
mg
Source: Chew Out Loud
Here are some other great side dishes your family's sure to love:
Caesar Pasta Salad ($100 Visa Giveaway). This is incredibly easy and delicious. Perfect for warmer months, yeah, but also any time when you need a tasty yet healthy dish.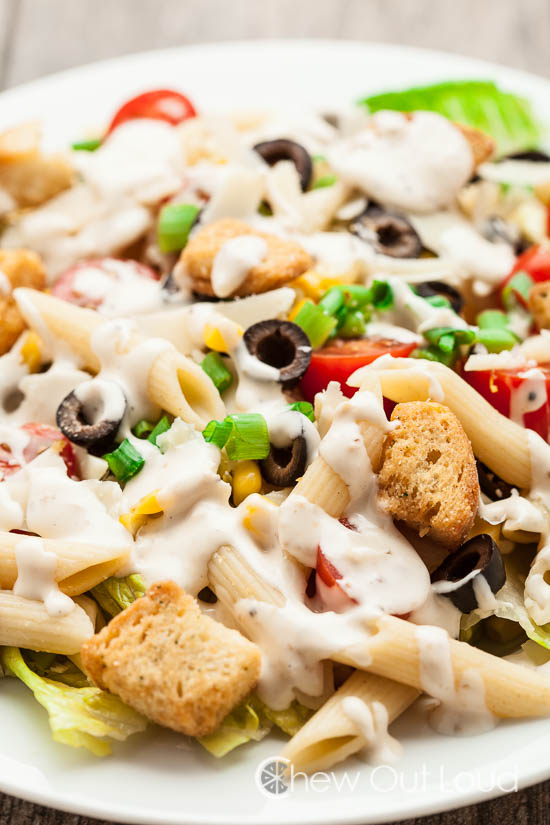 Quick, Easy Dinner Rolls. These are amazing. They go from mixing bowl to table in just about an hour. And they taste as good as any dinner roll you've ever had.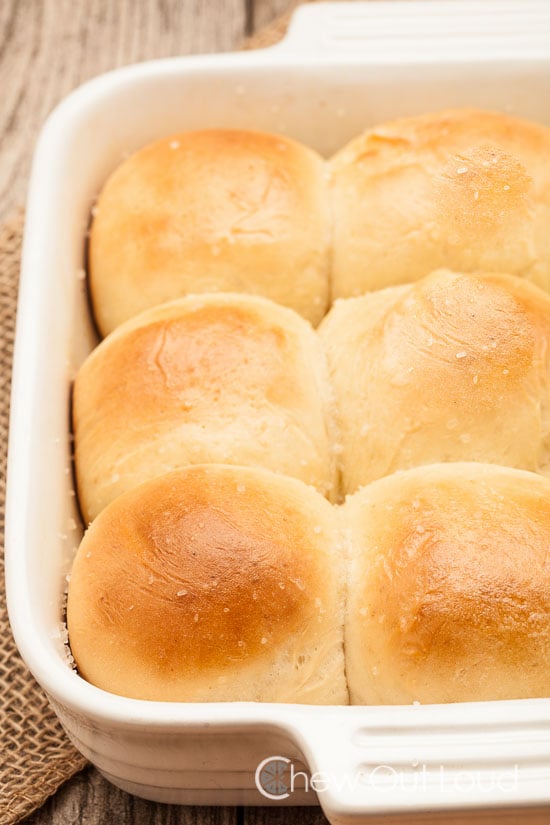 Cinnamon Roasted Butternut Squash. This is one of our favorite ways to enjoy the goodness of butternut squash. This recipe yields a savory yet sweet side dish that is chock full of healthy goodness.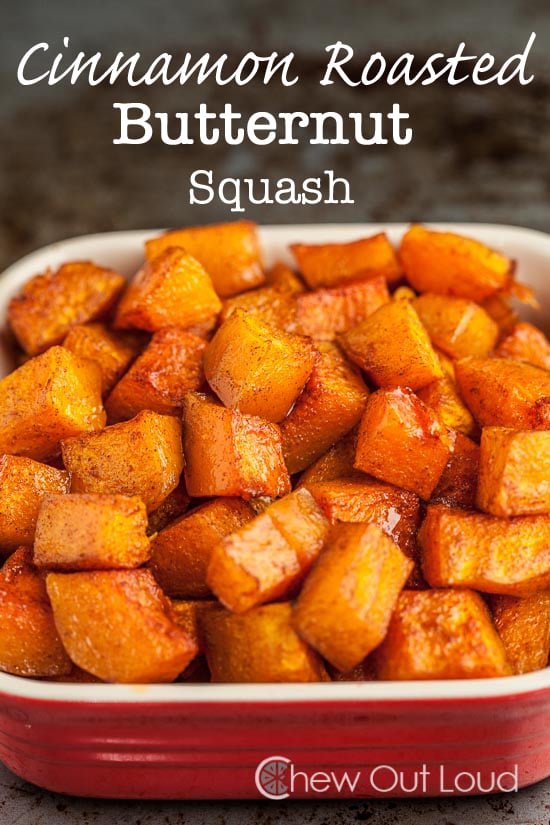 **Thanks so much for coming over today! Will you be a FaceBook Friend? Give us a "like" and we'll keep you in the loop for all our giveaways (current one is this $100 Visa) and practical kitchen tips that make your life just a little bit easier 🙂